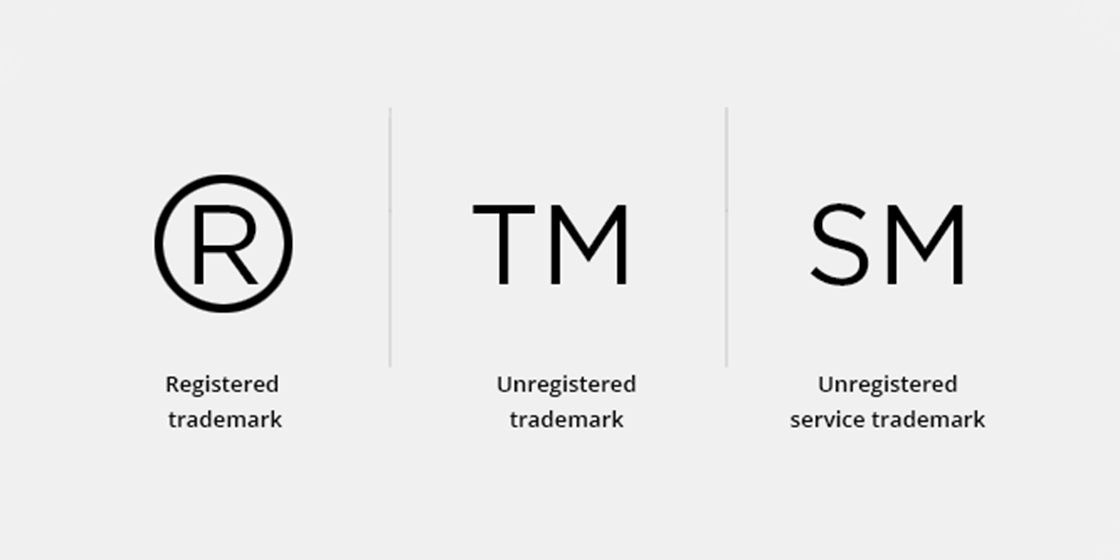 Know How to Protect Rights by Trademarking a Logo
Protecting the brand name and its authorized usage is deemed highly important for any organization. It is the core reason why every business owner always asks about how to trademark a logo. They know that it is very necessary to protect logo identity and solidify its protection in the industry.
From state to national level, trademarking gives your business logo a high-level protection against all types of unauthorized usage.
Companies that are operating inside a competitive market are advised to trademark their logo in the first place. It falls under their basic legal responsibility to protect their logo rights by immediately registering it at the federal level.
In this article, we will explore how to trademark a logo to protect your brand identity. This will give you a complete view why it is necessary for all types of businesses, especially the new ones in the market.
1. Why is it Necessary to Trademark Your Logo and Name?
Being a business owner, you must need to know how to trademark a logo. In this competitive business world, it has become necessary for everyone to secure the branding rights before they get stolen or authorized wrongly by any rival.
Trademarks allow you to protect the name and logo of the company in their full entirety. It ensures that your ownership of particular things cannot be ever challenged by anyone in the market. If someone tries to do so, trademarking allows you to sue them instantly at the top legal level.
Really? Yes, you have got all the rights to reclaim your brand name or logo immediately.
It doesn't matter whether you are a startup or a small business, a trademark symbol gives you the freedom to operate in the market with established rights.
Using a trademark, your ownership on specified company attributes stays long for a lifetime. The good thing is that this ownership is identified on all the levels i.e. from state to national level.
2. What is a Trademarked Logo?
The trademarked logo refers to an official certification of logo from the highest authority. It gives a complete protection to your logo against any wrong usage in the market. Nowadays, it has become very important to certify your name and logo with the proper trademark. It gives you the right to protect and claim your logo in the case of any sudden infringement, especially if it is done from a competitor.
The legal authority of Trademark is also much strong as compared to copyright. A trademarked logo gives you protection at the federal level, whereas copyrighting only gives you security state level. That is why it is best advised to go for trademark protection if your brand logo is termed eligible for that.
3. Levels of Trademark Protection
It sounds good if you have decided to trademark your brand logo. But, before going into any process, you need to consider some additional factors. As a business owner, you need to know about different levels of protection that are provided in trademark. According to logo stats, they are very important because they define your jurisdiction over the logo in particular areas.
Let's take a look at different levels of trademark protection below.
3.1 Local Trademarks
The first level of trademark protection is known as Local trademark. It gives your logo a considerable amount of protection at the local level. This trademark option doesn't require any process, as it become automatically active once you have started to use the logo locally.
The jurisdiction of local trademark only remains viable within your own area. It has no value outside your city or state. That is why it is recommended to go for state/federal level trademarks if you are planning to establish a brand countrywide.
3.2 State Trademarks
The next level of trademark that can give your logo a good protection in the market is the state trademark. It provides your logo a significant protection at the state level, so that you can claim its rights efficiently. The process for getting state trademark takes around 2-3 months, depending on the amount of applications. Generally, you will not find much applications in the queue for state level trademark. Hence, your request will get approved within a month, if all the necessary documents have been submitted correctly.
3.3 Federal Trademarks
The most solid layer of trademark protection is the federal trademark. It offers complete protection at the federal level, allowing you to impose the logo authority with solidity. All the legal experts always recommend to go for federal level trademarks to get foolproof protection. It secures your logo identity at the fullest, so that you can never face any unwanted infringement case in the industry.
As compared to state level trademark, the process duration of federal trademark takes around 6-7 months. It takes time to due to having tons of requests piled up in the queue. If you are planning to get federal level trademark, just make sure to submit all the documents correctly, so that your application doesn't go into the reversal loop mode.
4. What is a Common Law Trademark?
Common law trademark is not much different from a registered trademark. However, it just differs on the basis of usage in local areas.
What does this mean? Here's your answer.
Common law trademark basically specifies that you are the owner of a particular brand or logo as long as you are operating locally. Unlike federal registration, the common law trademark doesn't need any kind of documented process.
It comes into the notice or becomes operational as soon as you start to use it at the local level. All the brand names and logos come under the umbrella of common law trademark, respected only in a limited geographical area.
5. The Problem with Common Law Trademark
You must be thinking about whether having a common law trademark at the local level is really enough? Well, definitely, not.
The problem with common law trademarks is that it can't be enforced legally at any level. This increases the chances of unauthorized usage of the company's branding assets. Moreover, it does not have any kind of recognition at the national level. This increases the chances of unauthorized usage of the company's branding elements.
Keeping the perspective of longer-term, you must need to register your trademark at the federal level. Being a startup, you can utilize little benefits of the common law trademark. But when expanding nationally or globally, you must have to attain official rights.
Therefore, it is an ultimate recommendation to go for the registered trademark if you have got plans to expand at the bigger level. It gives you the freedom to operate with an authorized name, showing your ownership on particular logos.
6. Copyright vs Trademark: What's the Difference

Many people often get confused while differing in between copyright and trademark. Both of them are meant to provide protection to the logo rights but have got a little bit of variance in terms of having the legal strength.
And what is that? Here's how they differ.
Copyright is generally used to protect the rights of a specific artwork. It includes various types of things such as logos, photos, websites, and much more. Normally, people having intellectual artwork prefer to learn how to copyright a logo. It allows them to protect their work from getting copied or wrongfully used somewhere else.
On the other hand, trademarking offers a much broader spectrum of rights protection. It covers the whole identity of companies and their overall assets in the market. This just does not include only logos or names but includes everything that is associated with the company.
That is the major reason why businesses are always advised to go for trademark protection. The legal strength of trademark protection is much higher as compared to the copyrights. It allows the companies to attain full-scale ownership at the national level.
7. Know About the Trademark Laws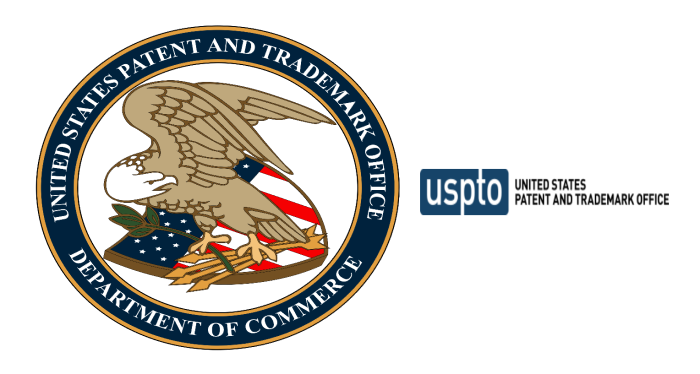 If you are sitting in the US and want to know how to trademark a logo in Texas, here are the few important laws you must need to know.
A trademark can be registered at the federal and state level, precisely by providing the name of a company and its services/products. The owner must have to ensure that a brand name or logo is not linked with any existing company.
When registered, the company gets the license to officially use ™ or ® with its logo or brand name. This shows that the company is now trademarked with the federal protection having all the rights of the highest level.
The trademark law allows the company to license its products/services with lifetime value. This means that the trademarked products can't be copied by anyone as long as the company remains operational.
The trademark protection allows the company to easily file a lawsuit in the federal courts against anyone who is using their products or services.
If a company ever finds unlawful usage of its products in the market, it can quickly file a lawsuit against that particular person or company. They will be given full assistance by the legal authorities in terms of claiming their brand rights.
8. What Should Be Trademarked?
Anything that comes under your company's jurisdiction can be trademarked. From logos to products, pictures to taglines and more, you can trademark everything related to your brand. It can also be generally termed as a central certificate that gives protection to all your company assets. All you need to do is to just fill up a complete application indicating trademark protection on all products. It will require much detailed documentation, as well as time to allot trademark on all the brand assets.
9. How to Trademark a Logo: The Research Process
It is very important to properly search for a trademark logo design before registering it at the highest level. The reason is that trademarking law requires your company name to be unique in the market. It is necessary to make sure that a brand name or logo is just used by a singular entity and has a distinctive presence among all.
Therefore, always make sure to find out the availability of your chosen logo in the database of the U.S. Patent and Trademark Attorney's Office (USPTO). It will help you to know whether the logo is available or is used by someone else.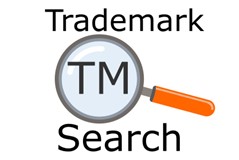 10. How to Trademark a Logo: The Registration Process
Once you have finalized the trademark search process, it is now time to register it officially at the federal level. Earlier, it was a bit difficult, but now the government authorities have made it quite easier.
Needless to say, registering your logo as a trademark brings countless benefits for your business. It brings an emblem of authentication for the companies, allowing them to represent their brand with complete originality.
If your business is located in the US and you want to know how to trademark a logo in Florida or any other state, here's what you need to know.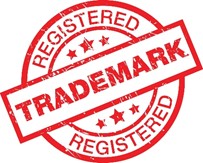 To register your trademark logo, you need to first visit the U.S. Patent and Trademark Attorney's Office (USPTO) website. It is the government's official platform where you will have to file a registration application through the Trademark Electronic Application System (TEAS) portal.
There, you will have to enter the correct information about your company name, logo, contact details and other information. The online registration process will also ask about the meaning of your logo. Do remember to enter all the information correctly in order to avoid any inconvenience in the future.
Upon successful completion of the process, the portal will send you a confirmation message and an expected date of trademark approval.
Generally, the whole approval process takes around 4-5 months depending on the queued applications. In the meantime, you can easily check your confirmation status by visiting the portal regularly.
11. What is the Cost of Trademarking a Logo?
The cost of a logo trademark can vary due to two major factors. First is the actual cost of a trademark application and second is the fees of attorneys. Both of these factors decide the final amount you will need to pay to trademark a logo.
If you choose to file your application without any help from attorneys, your final application cost can go up to $500. Keep in mind that this fee is non-refundable, which is why you need to submit and monitor every piece of information carefully.
Furthermore, this fee structure can fluctuate more due to any late payment or government policy changes. Therefore, it is recommended to take help from experienced attorneys in order to get the right knowledge.
12. Famous Examples of Trademark Infringement
12.1 Apple Corps vs Apple Computer
The famous trademark battle between Apple Corps and Apple Computer is stated as the major example of trademark infringement. The dispute began in 1978 when Apple Corps filed a lawsuit against Apple Computer for illegally using its name. This specific case for acquiring the rights of the Apple logo trademark took years in court. Both parties claimed their rights on the emblem by showcasing various documentations.
However, the case finally settled in 2006 when Apple Inc. was ultimately rewarded major rights of using "Apple" as their brand name.
12.2 Adidas AG vs ELEAGUE/Turner
If you are planning to design a company logo having three stripes on the front, you might need to prepare for the lawsuit filed directly by Adidas.
Really? Yes, it can certainly lead you towards the legal battle with them.
One of its famous examples is the recent trademark infringement case between Adidas and ELEAGUE. We all know that ELEAGUE thoroughly operates in the eSports circuit. But still, Adidas sued them for using the three stripes logo. The reason is that it created a bit of resemblance with the Adidas logo which made the clothing giant quite unhappy.
Though the conclusion of the case is still pending, but it is assumed that Adidas will last long in the court.
12.3 WWE vs WWF
World Wildlife Fund (WWF) is a 60-year old established organization having roots in major countries of the world. However, their name was stupidly challenged by WWE – known as WWF in the 1990s. The wrestling giant became highly popular in the world during the 90s, creating a naming confusion with the already established WWF.
This irked the wildlife organization and they decided to file a lawsuit against the US based wrestling giant.
What happened next? You know it right.
The wrestling giant immediately changed its name and rebranded itself as the World Wrestling Entertainment (WWE). Today, it is still remembered as one of the major trademark infringement cases in the world, involving two giants from different industries
Frequently Asked Questions
You cannot trademark a logo for free because it requires registration from the government's official trademarking body. There is a certain amount of fee you must need to pay for trademarking a logo. It is quite minimal and paid only at the start of the registration.
If your logo is not trademarked, then there is no point of using TM with the logo. It will neither have any meaning, nor it will implicate any protection from the federal level.
There are four types of trademarks offered for the protection of rights. It includes fanciful, suggestive, descriptive and generic. All of them represent different meanings as well as the level of protection.
The trademark registration can last long for up to 10 years. It will give company owners full freedom to operate in the market without feeling any pressure.
You can trademark a company logo in Canada by submitting a registration application to the government's official trademark office. It will require a total fee of $336 which is non-refundable and paid only at the start of the process.
Summarizing up!
Nowadays, it has become necessary for every business owner to trademark their brand name. They must know how to trademark a logo in order to attain a distinguished presence in the market. In this blog, we have covered this specific topic in detail. We have given a brief overview of its registration process and why it is important for every company working around.
We hope this article would have given you the right information about how to trademark a logo. It is indeed an important step for making your brand logo authorized in the market.
Besides that, if you are looking for a logo design service that could help you to craft a spectacular logo, we've got you covered. Our experts have got the expertise to create logos as per your given requirements, offering your brand a unique look.