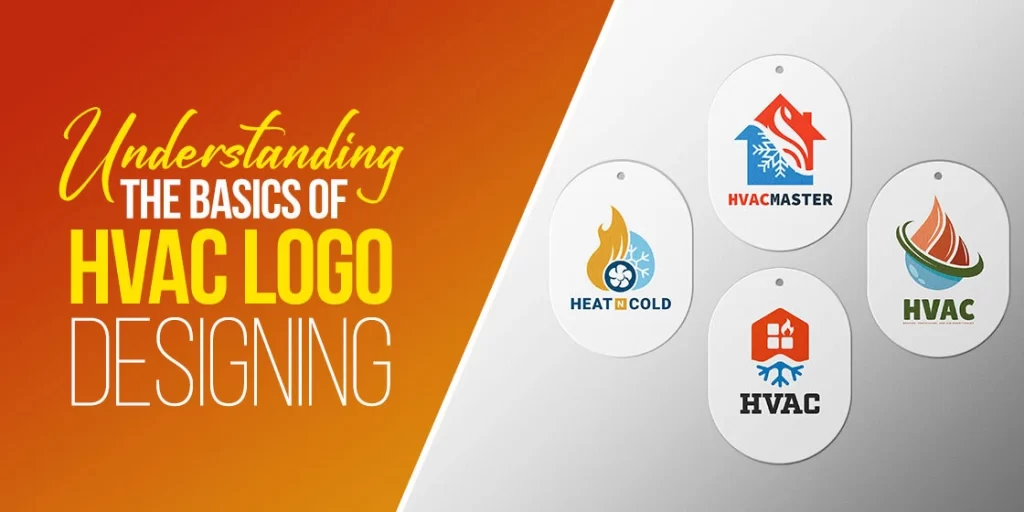 Table Of Content
Know About the Correct Practices to Design a HVAC Logo

Branding is a crucial element of modern day marketing, and every HVAC contractor knows about this fact. They can never ignore the importance of branding, especially the significance of a logo design in it. The bases of a strong brand marketing depends a lot on these logos, hence they are always given high attention by the relevant company stakeholders. A catchy HVAC logo design tells people about their services, as well as showcases a creative side of their branding.
Due to this crucial importance, HVAC contractors always take professional logo design services to create their brand logos. They know that nothing can be compromised in its designing, as these logos are responsible to illustrate their official identity to the customers. If it is not created up to the mark, then it will portray a very bad branding impression of the company in the market.
Therefore, it is always recommended to create a HVAC logo design with full attention. Being a beginner, you might get confused while working on its design. But, if you will pay attention to the correct practices, then things could become simple with time. In this blog, we will discuss some important tips that could help you to design these cooling logos effectively. They are pretty simple to learn and implement, provided you follow the right mindset in logo designing.
Let us first start from the basics understanding the importance of a logo for any HVAC contractor, as how it helps to promote their services in the industry.
1. Importance of HVAC Logo Design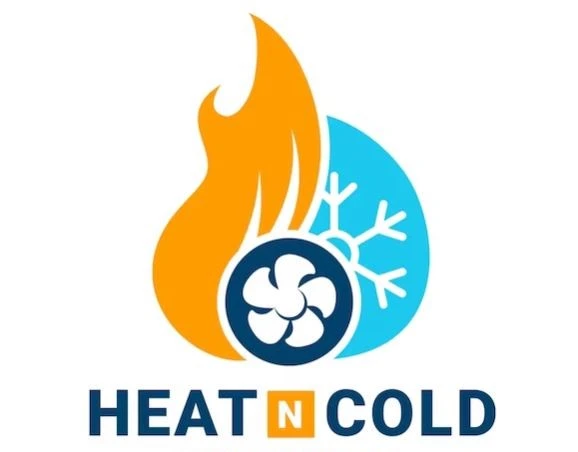 We all know that a logo design is important for every company. It is termed crucial to represent their branding and describe people about their services and products. As per a general survey, people build perception about any brand after seeing its logo. Though it is not necessary that it describes everything, but still it helps to build some impact in the minds of customers.
Considering this fact, the importance of a cooling logo design is equally the same for HVAC contractors. They precisely know that their business representation depends a lot on the quality of these illustrated logos. It is the first thing that comes into the notice of customers, hence its visuals should illustrate a strong message to them.
By looking at a HVAC logo design, people will get to know about the offerings of the company. This way, they can spread the word and the company will start to get recognition in the market. Besides that, these logos are also important for branding materials. Many companies design their cooling logos boldly on the business cards to promote their identity. Similarly, they are used on company brochures as well as letterheads, invitation cards, flyers and other materials. This precisely describes their importance in branding and why HVAC contractors pay attention to their design.
2. Key Things to Remember While Creating a HVAC Logo Design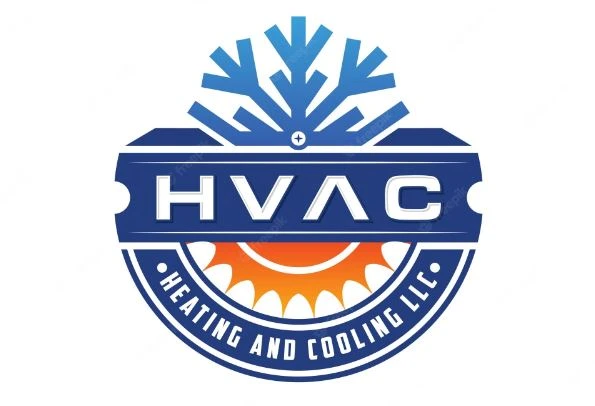 Many beginners often remain confused while creating HVAC logos. It generally happens due to their lack of knowledge, and very little information related to the design industry. Both of these things are definitely very important, because a designer cannot bring perfection in the work without properly studying them.
For HVAC logos, these two points are also directly related. They form a major resistance in the minds of beginners that could only resolved by following some key design tips. Below, we have defined some of them, so that you can know the correct way to design these logos.
Let's take a quick look at them below.
2.1 Research the Latest Trends
Doing a thorough market research is important for every project. It is something that is recommended not only for abstract logo projects, but for everything that is related to design and development. By doing a good prior research, you get plenty of information about the latest practices being used in the industry. This way, you can plan your design process better and can come up with a good result that fits perfect with the demands of the modern market.
For HVAC logo design, this practice is very important. It lets you know what type of design practices are currently used and how you should create your cooling logo design according to them. Those designers who do not perform proper market research, always stay confused while creating this logos. It not hampers their performance, but also wastes their time in a lengthy loopy process.
To avoid having this situation, it is recommended to conduct a proper research before starting the work on any logo project. It provides different important information that helps you to organize various operational tasks better. For beginners, research and analysis is certainly very important, and it should always be prioritized over other things. It gives them a pathway to follow that describes which best practices should be used for HVAC logo designing.
2.2 Pick a Logo Design Theme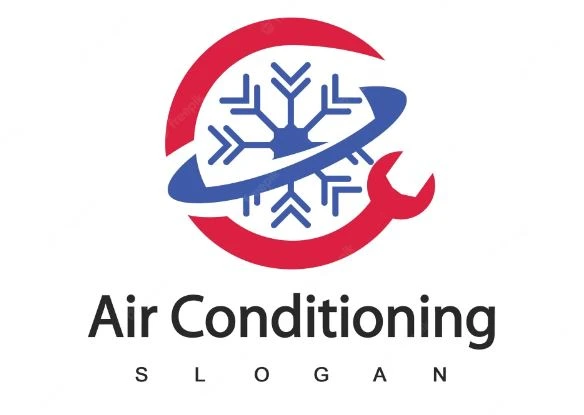 After completing the research, you will get an idea which type of design theme should be used for HVAC logos. This is the basic advantage of doing a prior research, as it provides plenty of information about the latest trends that should be followed. Based on your preferences, you can select the best one from them that fits with your logo branding. It will definitely require a good brainstorming session with your team, as that will further help to come up with a better decision.
According to the top design experts, it is always advised to pick simple and clean looking theme for the logo. For HVAC companies, this requirement becomes even more important because the visuals of their logo should precisely exhibit this theme. It helps customers to easily understand their background, and show interest in taking different services for them.
Those logos that are unnecessarily complicated by using different things, always fails to get attention. They do not look neat to the eye, which is why their visuals often portray a very bad image. It is therefore advised to always use a simple and clean design, so that it can attract the eyeballs at the first glance.
2.3 Use a Catchy Color Combination
Colors are considered an important part of logo designing and styling. They bring an additional impetus in the visuals of a logo, if used properly as per the best practices. For a cooling logo design, you need to choose the colors very smartly. It is not a random selection in which you can pick any shade casually. Instead, these colors require specific research because they showcase a direct relation with your company's branding theme.
The best way to pick colors for an emblem logo is by looking at the background of its company. Generally, all the HVAC companies prefer to use the combination of blue and white. But, you can change that a little bit by using some other shades in the design. It could be green/white, yellow/blue or any other shade that fits best with your company's background. It is definitely the selection that needs to be done as per the brand as well as market value preferences.
If you are not sure which color will suit best with the logo, try looking at the examples of other cooling logos known in the market. This will give you some good ideas about color selection and type of styles that should be used for designing HVAC logos.
2.4 Select a Typography Style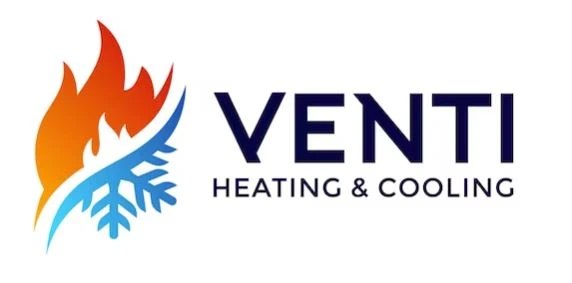 The importance of a catchy typography style cannot be neglected in any design project. It is the main element of brand representation, hence it should be always styled with an attention-grabbing font style. For HVAC logos, the typography does play an important role. It represents the name of the company and its promotional taglines as well. It has the potential to attract eyeballs, provided catchy font styles are used accurately.
Nowadays, you can find different types of typography styles available in the market. From recursive to futuristic fonts, there are many choices to go with. But, just like the practice used for color combination, you have to also select the font style based on your company theme. It is the ideal practice because it allows you to always pick the best font type for different logo design projects.
However, if you are confused in the selection because of having little typography knowledge, take a look at the logo examples of other HVAC companies. Try to analyze what type of typography they have used and whether they can fit with your logo or not. This way, you can see different types of font styles and can make the selection decision more accurately.
2.5 Perform Design QA
After completing the design, it's now time to evaluate its over quality. To do this, you can use different types of parameters and practices. Every design team works according to their own requirements, so you should know which type of QA would be required for the logo design. Ideally, you can evaluate its quality by doing a quick comparison. It is a simple yet very effective way to analyze whether the logo has been created according to the market standards or not.
You can further scale this process by taking a look at the logos of your competitors. This is also a good approach, as it lets you know whether your design can outsmart them or not. Based on this comparison, you can do the needful changes and can finalize a logo design that can get market attention.
Final Words
That concludes our entire blog in which we have discussed about HVAC logo design in detail. As a designer, you need to know about different points that are important for logo designing. These tips help you to not only design a logo, but also understand its overall process accurately. A lot of beginners often do not pay attention to these basics, which is why they remain confused during the design process. This blog has defined some of the major points in detail, so that they can begin designing the HVAC logos perfectly.
Meanwhile, if you are looking for a digital agency that can help you to design different HVAC logos effectively, get in touch with us today. We have plenty of experience in designing creative HVAC logos, rightly as per the needed custom requirements.
Frequently Asked Questions (FAQs)
1. What is meant by HVAC?
HVAC stands for Heating, Ventilation, and Air Conditioning. These services are provided by skilled technicians, hence they are generally called HVAC contractors. These professionals are always high in demand, as their work is directly associated with homes, offices and other places.
2. Why HVAC companies need a logo design?
Just like other companies, HVAC contractors also need to market their services. To do that, they need a professional identity that can promote their services. This is the core reason why HVAC companies need a creative logo to showcase their branding identity and services in the market.
3. How to create a cooling logo design?
To create a cooling logo design, you need to first understand the background and services of the company. Then, you will need to come up with a catchy style that can portray that background. That is how you can create a cooling logo as per the given branding demands.
4. Which type of colors should be used in a cooling logo design?
You can use different types of colors in a cooling logo design. It depends on your branding requirements and how you want to portray your business emblem to the customers. Ideally, it should be blue and white, but that can be changed by using other catchy combinations as well.
5. How to use a mascot for a HVAC logo design?
Many HVAC companies use mascot for their logos. These cartoon-like figures are highly popular, as they portray a perfect image of a HVAC contractor. They can be used with a combination of creative colors as well as a style that fits perfect for brand marketing.