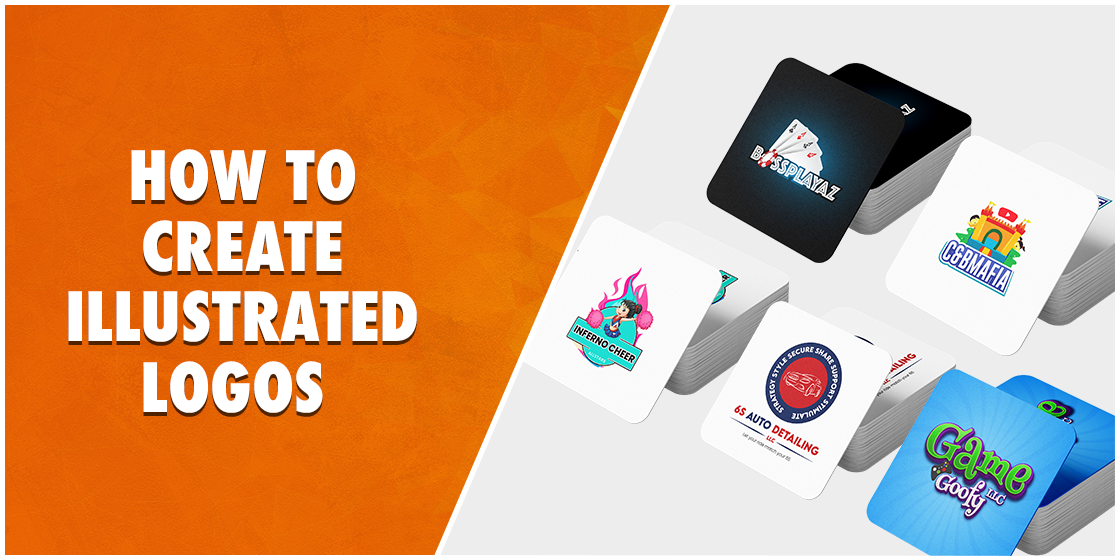 Best Illustrative Logo Examples to Get Design Inspiration
Every company understands the importance of a good logo design. They know how it can help them to establish a separate identity in the market, allowing their products and services to get a proper recognition. Today, many companies prefer to create an illustrated logo design that can convey their message more accurately. They take services from any reputed logo design agency to create these logos, as these companies are more well versed in creating quality logos.
Unlike abstract and random design, illustrated logos showcase the true meaning of the company. This gives them a better recognition in the market, provided they are created using the right colors and themes.
As a designer, you can use illustrated logos for brand storytelling. But to do that, you need to design them using the right elements. If you don't know how to design a logo that can be self-explanatory for the users, read this article in detail. It is a perfect pick for you to know about the basics of an illustrated logo design and how it should be created.
Let's first understand the core meaning of an illustrated logo design and why it is termed so good to explain company background.
1. What is an Illustrated Logo Design?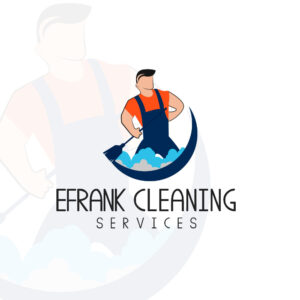 Logos are created to explain the theme and services of a company. Their usage in different branding and marketing activities is meant for the same purpose. However, many brand logos often fail to deliver that thing. Their abstract designs and complicated themes don't allow people to understand the whole concept easily. Though they look highly attractive, but don't offer any meaning related to the background of the business.
To make the logos more meaningful, the concept of illustrated logo design has emerged lately. It is a type of logo that is easy to understand, allowing brands to swiftly showcase their theme. Many businesses like restaurants, medical clinics, sports franchises and more others use the same concept of illustrated logo design.
These logos are quite simple and neatly designed as compared to other logos. That is one of the core reasons why they are easily understandable, no matter which industry they belong from.
2. Understanding the Concept of Illustrated Logo Design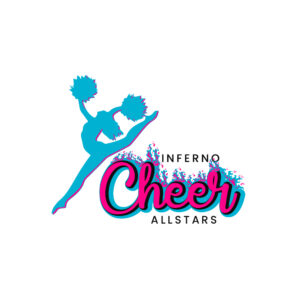 To design an illustrated logo design, you need to know about its concept first. Many designers often try to create illustrated logos without knowing its core elements. As a result, their final design doesn't look very attractive and simple for the targeted audiences.
So, if you also want to create an illustrated logo design, try to understand its core principles first. It will give you tons of ideas to create a perfect design that can portray the brand image flawlessly.
Here are some important points that will help you to understand the concept of illustrated logo design.
2.1 Color Scheme
The first thing that is important in illustrated logo design is the selection of colors. We all know how colors help to convey the message about any brand. They are an important element of designing that should be picked very carefully and wisely.
Being a designer, you should also have knowledge about appropriate color combinations. This will help to pick the best shades that can make your logo design attractive. Always remember to choose those colors that can speak about your company. This means that the color should represent the company identity, allowing people to easily understand its background.
2.2 Fonts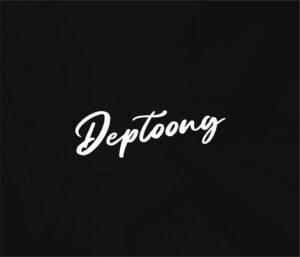 Next up, you need to pick the right fonts according to the theme of the logo. Many times, designers commit stupid mistakes while selecting the logo fonts. They do not understand the requirements of the logo or which type of font will suit best on them. It is not necessary to always pick Arial or Helvetica to write company names on the logos. Sometimes, you need to be creative and smart while picking the masculine fonts for logos.
It is also worth mentioning here that too much cursive or styled fonts can make the logo cluttered. So, you need to select a font class that brings balance between the both. It is best recommended to look at the logo examples of your competitors. This will also give you some good ideas on how to pick the best vintage fonts that can offer uniqueness in the design.
2.3 Style
To create a stunning illustrated logo design, you have to pick a creative style that can showcase a strong branding image. Sometimes, it becomes a very tricky job because you have to pick a style that not only looks stylish but simple to the eye as well. This requires your mind to be highly innovative, as well as shrewd to maintain the balance between both.
You can get some ideas by looking at the stock logo examples given on different websites, such as Freepik, Shutterstock and more others. Pick anyone from there according to your requirements, but just make sure to select the one that can offer simplicity to the eye.
3. Tips to Design Quality Illustrated Logos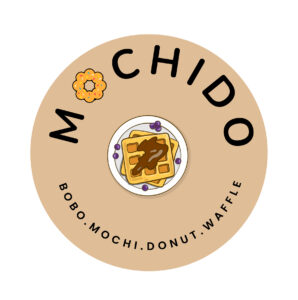 If you are beginners and want to know how to design illustrated logos exquisitely, scroll down to the tips given below. These little but useful points will help you to idealize and design quality illustrated logos, rightly as per the custom requirements.
3.1 Start with a Concept
Whether you are designing a logo or any other graphic artwork, you will always have to start with a solid concept. All of your logo design will depend on the ideas and concepts you gather in this stage. The best way to conceptualize the logo design is to think about the requirements of the company. It will let you know what type of elements will suit best in the design and how you have to incorporate them.
If you are finding it difficult to conceptualize a design for the illustrated logo, take a look at some of the popular logo examples like KFC, MLB, Starbucks and more others. All of these logos are self-explanatory, defining their background as well as relevance with the industry. That is how you have to design the required company logo, explaining all the basic stuff.
3.2 Create Sample Designs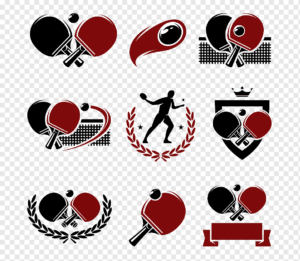 Next up, you have to create multiple logo samples showcasing the right idea about the company and its services. This is necessary because it provides a rough layout of how the real logo will look like. You can also pinpoint and correct various things in these sample designs according to the given requirements.
This gives you a firm idea how to design the actual logo and bring effectiveness in the design. Furthermore, it will also give you a good chance to show these designs to the clients and let them choose the best among them. You can later work on that design to further improve the structure, perfectly according to the given requirements.
3.3 Start Designing the Logo
Once you have created multiple samples, it is now time to design the actual logo. This process could become easier if you have selected the right sample design in the previous stage. It would take lesser but dedicated time to create a custom company logo as per the defined objectives.
Being a designer, this is the main process in which you will have to use your designing creativity. You will have to put up those elements in the design that can truly make it an illustrated logo. You can do that by integrating the little elements that are relevant to the company. This will make the logo better recognizable and properly designed according to the business identity.
3.4 Finalize the Logo
After completing the whole design work, recheck all the logo requirements to know whether they were fulfilled or not. A lot of times, designers do not evaluate the final logo design before handing it over to the clients. This raises a bit of questions sometimes which takes the finalization process into further loops.
So, to avoid this situation, it is best recommended to recheck all the requirements after creating the logo design. It can help you to cover any missing element and make the whole logo perfect according to the required demands.
Frequently Asked Questions
Illustrated logo design helps to define the services of the company in a simple manner. It is easily understandable, allowing people to know about the real meaning of the logo.
To create an illustrated logo design, you need to first know about the background and services of the company. It will give tons of ideas on how to portray them in a design that is easy for the people to understand.
You can create illustrated logos using different types of softwares. This includes tools like Adobe Photoshop, Illustrator, CorelDRAW and more others. All you need to do is to come up with an idea that can be designed on these softwares, perfectly according to the given requirements.
You can find many creative examples of illustrative logo design in the real world. Different brands have used its idea to showcase their identity and services, including KFC, Burger King, NFL and more others.
Yes, you can use different online logo makers to design illustrative logos. Just make sure to use the tool that can offer quality results and can cater to your given brand requirements.
Conclusion
That brings us to the end of this article in which we have discussed the illustrated logo design in detail. It is a very creative type of design that defines the real meaning of the logo. This helps people to better understand the motive of the logo and its relevance with the company's services. These types of designs are very simple and self-explanatory, that is why they are preferred more by the restaurants, medical institutions, fashion brands and more others.
If you want to design an illustrated logo design that can precisely showcase your brand identity, contact us today. Our professional team of logo designers will help you to create amazing logo designs, rightly as per the custom demands.