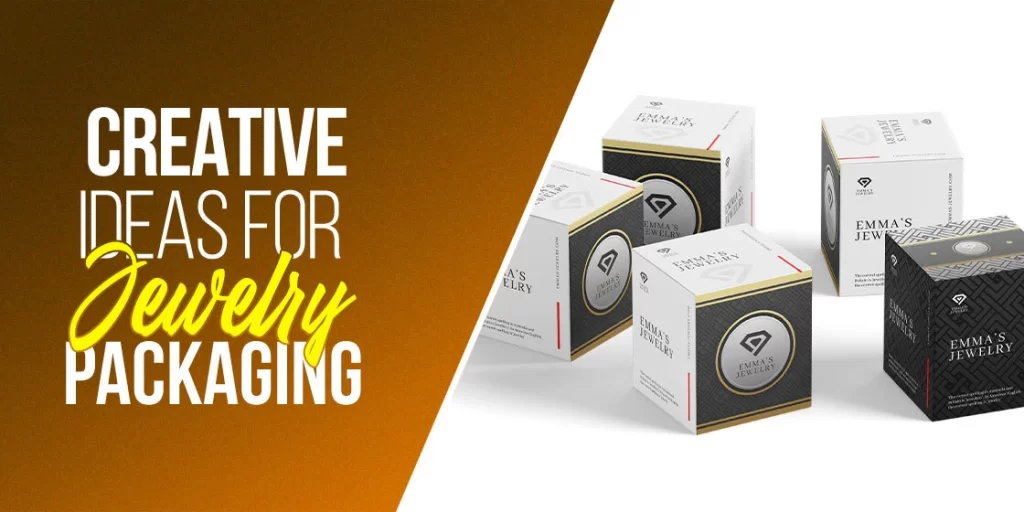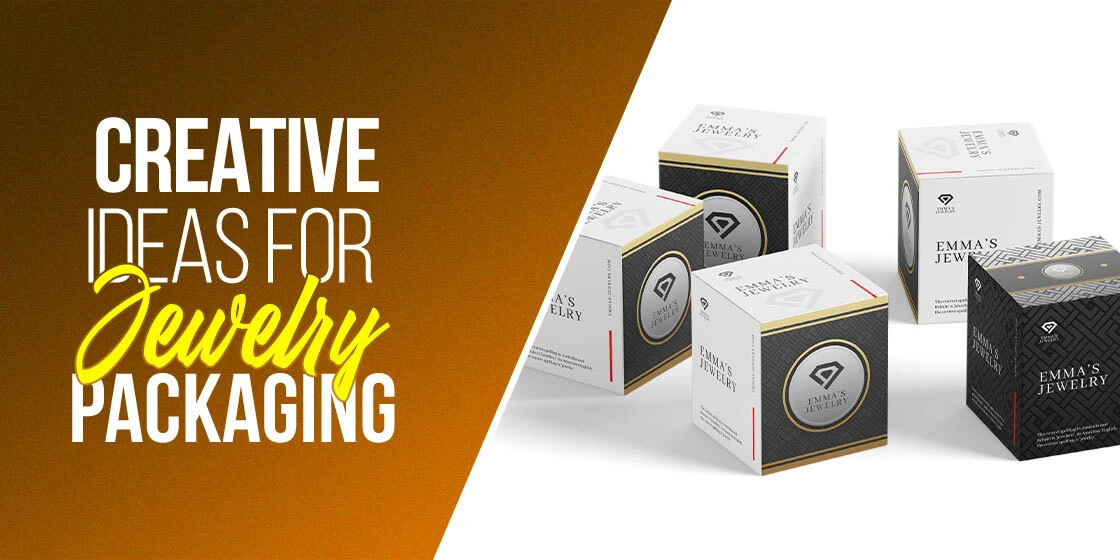 Table Of Content
Know About the Best Practices You Could Use for Jewelry Packaging

When it comes to jewelry packaging, shopkeepers always want to bring something unique for customers. They know that the presentation matters a lot in the branding and selling of this product. People precisely pay attention to the packaging of jewelry, and often make their buying decisions based on it. So, knowing about different jewelry packaging ideas is important for businesses that are related to this field. It is something that brings an additional impetus in their branding, allowing customers to take interest in the jewelry products at the first glance.
Those businesses that do not pay attention to the jewelry packaging, always struggle to increase its sales in the market. Though their jewelry products looks good in quality, but due to bad packaging, people do not pay much attention to them. This problem has been reported commonly by many companies, hence it needs to be addressed properly by taking branding services from renowned digital agencies. These companies know about the correct methods of jewelry packaging, as how they are designed according to the latest trends. Unfortunately, many businesses do not know about them, which is why this blog is written to help them out.
It would definitely be a good read for the beginners who do not know much about jewelry packaging. It is certainly an art that needs proper understanding as well as knowledge of the market. If you will try to package these products without using proper jewelry packaging ideas, then you could make mistakes at different stages. So, it is better advised to not take risks and package your jewelry products according to the best market practices.
Let's take a look into the details of jewelry packaging below. But, before going into that, let us first understand the importance of packaging for jewelry and other cosmetics products.
1. Importance of Packaging for Jewelry Products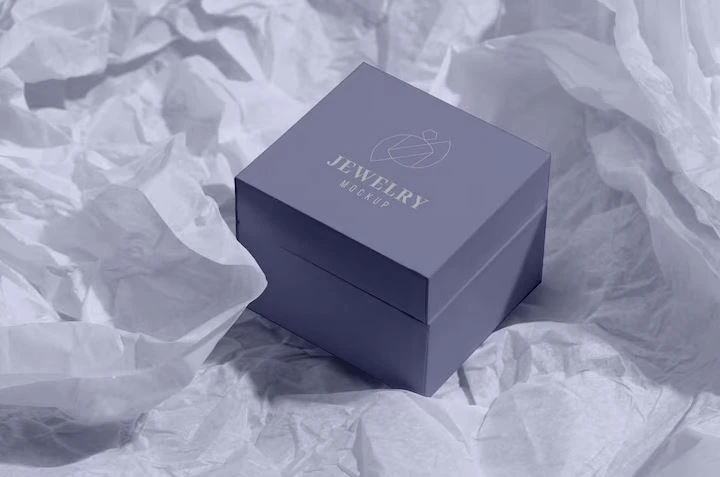 Everything needs branding, no matter how small or big it is. This theory works well for every product that is being marketed in the industry. From jewelry to clothing and more, you need to devise a proper branding plan for every material to crack big sales from the market. Those businesses that needlessly ignore this fact, always fails to expand their footprint in the market. It creates a direct impact on their sales, no matter how good their products are.
As far as the branding of jewelry products is concerned, packaging plays a key role in its market success. It is said to be the first thing that comes into the notice of customers, especially that are really interested in purchasing. Therefore, you need to design these packages creatively, so that they can grab the attention of people at the first glance.
For those jewelry businesses that have just launched themselves newly, creating a catchy packaging design is even more important. The reason is that these companies needs sustainable branding to outclass the quality of established businesses. To do that, they need to use unique jewelry packaging ideas to craft something qualitative for branding. This is a crucial fact that needs to be understood properly, as majority of packaging concept depends on it.
2. Best Jewelry Packaging Ideas to Make Your Product Standout
Every jewelry company wants to grab big sales, and to do that they need to make their products look standout from the rest. This is an important thing because without making the product unique, you cannot expect it to get more attention. As a business owner, you can do various things to get this job done, such as creating a fabulous jewelry package.
If you do not know how a jewelry package should be created and what type of theme it should have, take a look at the creative jewelry packaging ideas given below. It will help you to design fabulous jewelry packages that can enhance the worth of your company branding.
Let's take a look at them in detail below.
2.1 Minimal Packaging Design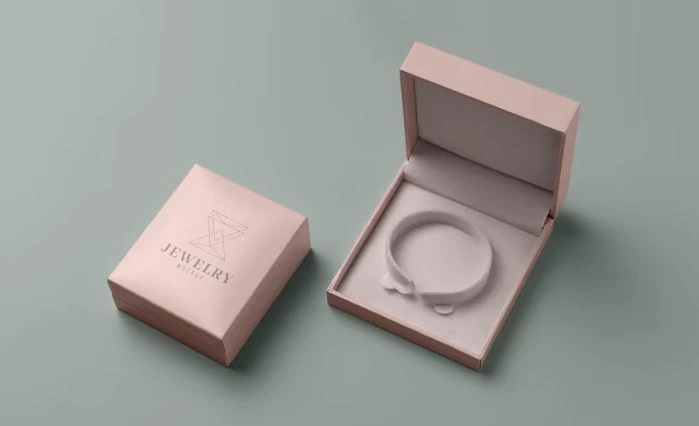 A packaging design with a decent visual appearance never goes out of fashion. It is something that fits perfect for every product regardless of its background and category. For jewelries, it is one of the go-to methods to design a product package. It always helps to grab customers' attention, provided the design theme has been chosen correctly. The simple and subtle presentation of jewelries looks good to everyone, especially when the packet has clearly printed unique jewelry logos on the front.
To design a minimal jewelry package, you have to wisely pick a color theme at first. This is an important selection, yet it is often ignored by many designers. They think that a minimalist design can be created using any color. They mostly go with the light shades, which is certainly not necessary as many people think.
This misconception needs to be cleared because a minimalist design can be created using any color. The only thing that is important in this design is the presentation of a neat theme. If you how it can be created even by using multiple colors, then go for your concept. It will give your minimalist design a unique look, precisely to get the attention of masses quickly.
2.2 Special Gift Boxes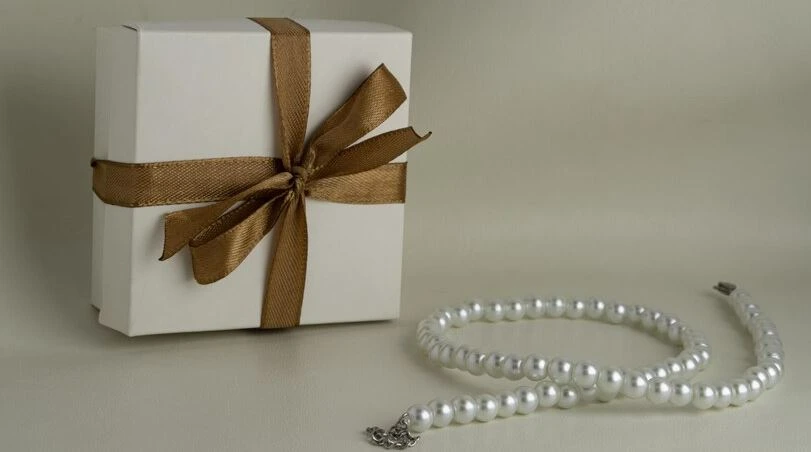 Gift boxes are always preferred as the best option for jewelry packaging. The reason is that they are not conventional packages that are designed with a simple theme. Instead, they are creatively crafted with a stunning class of beauty that helps to grab customers' eyeballs. They do look different from the other boxes, because the materials used on them are not generally used in other packets. Yes, they do make the cost of gift boxes a bit higher, but that also looks affordable given the quality it provides in packaging.
Generally, ribbons are used on top of the gift boxes to make enhance their visual elegance. But, before using these ribbons, you need to select their colors properly. Generally, red or blue ribbons are preferred for jewelry gift boxes. Both of these colors are quite common, which is why branding experts always give them priority over others.
However, if you want to bring some uniqueness in the packaging design, you can choose other color combinations for ribbon as well. This includes other combinations such as golden, dark purple, pink and more others. It is best advised to remember your company theme while selecting these colors, as that will help to showcase some relevance with the brand.
2.3 Adding Tags on the Packaging Design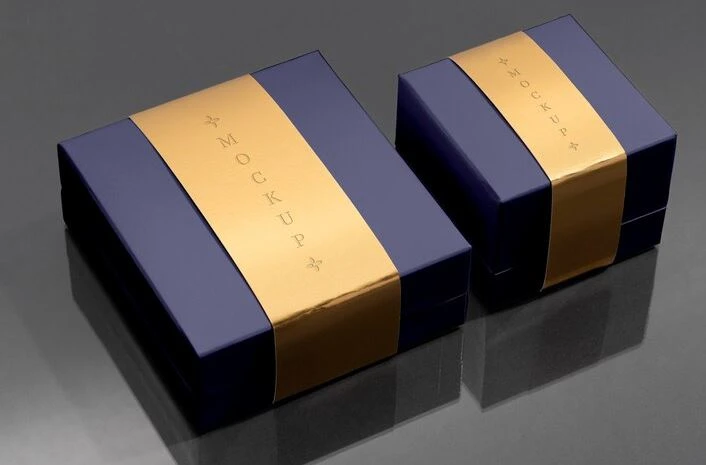 While designing jewelry packages, you have got a lot of options to play with. As a designer, you can do different things to make a package look neat to the eye. Among different types of valuable practices, you can use tags on the packages to give them a classy identity. This is a technique that is not being used commonly, hence you can easily try this out to make your packages look unique.
There are plenty of tags that you could use on the front of jewelry packages. It will depend on the theme of your personal branding how you want to portray particular messages on the jewelry packaging. If you are a beginner having little knowledge about package designing, take a look at the examples available on the internet. There are different sources available that could give you some good jewelry packaging ideas, such as Freepik, Shutterstock and more others.
Meanwhile, keep in mind that these marketplaces are accessible to everyone. Hence, the templates found on them are also used by different people regularly. So, you need to change them a little bit to avoid any duplicity in the final design. The best way to do that is to use your own customizations on them, so that they can exhibit a perfect face of your company's jewelry branding.
2.4 Premium Packaging Look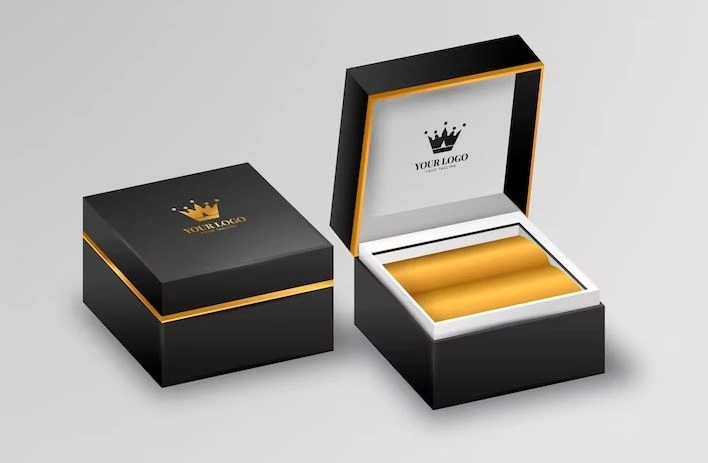 Giving your jewelry package a premium look is yet another a good approach to get instant attention. However, to do that, you need to design the packages meticulously. This is basically an art that needs skills as well as good experience of the market. You cannot make the package look expensive until you know the materials that are used for premium packaging. This is a knowledge that solidifies over time after looking at the examples of different premium jewelries available in the market.
If you are new to the market, you can also do a brief competitor analysis to find out which type of premium packages are used by other companies. This way, you can mark out a design strategy at the beginning of the project. It will let you know about the concepts that are used for premium packaging, especially by those that have got established names.
Besides this approach, you can also do a lot of research on the internet. It will give you access to the packaging designs of companies that are renowned globally. A lot of times, designers only create packages according to the local market. This approach often puts limitation to their mindset that does not precisely grow over time. It is therefore recommended to also look at the international standards, so that your jewelry packaging ideas can get good expansion.
Final Words
That concludes our entire article in which we have discussed about different jewelry packaging ideas in detail. As a beginner, these tips will help you to understand how a jewelry packet should be created. It has been noticed commonly that amateurs often create packages that precisely lack visual quality. As a result, it brings direct impact on the sales, because people simply do not pay attention to those products. It is therefore recommended to always design jewelry packages creatively, so that they can grab the customers' attention.
In this blog, we have discussed different techniques with which you can design jewelry packages. It will be a good read for the beginners who are new to the field and have got no knowledge about branding and designing.
Meanwhile, if you are looking for a company that can help you to design these jewelry packages creatively, contact us today. We have got years of experience in branding, hence we exactly know how to design every package that requires stunning branding in the market.
Frequently Asked Questions
Jewelry packaging is considered important to get customers' attention. It is undoubtedly the first thing that comes into their notice and builds their interest. Hence, it is advised to always design these packages properly, so that they can get the attention at the first look.
Considering the importance of visual appearance, jewelry packages play a vital role to solidify company branding. It should always be designed keeping latest trends in mind, as modern day branding depends a lot on them.
To design a jewelry package, you have to first understand the background of the company. Then, you have to pick a theme according to that, as it will precisely help you to choose some creative colors. Additionally, you also have to pick a catchy typography style as that also becomes noticeable in packaging.
Jewelry packaging design can be created using different types of colors. Their selection depends on your branding theme and the visual requirements of packaging as well. Ideally, So, always try to select them keeping both of these things in mind.
Nowadays, companies use different types of packaging designs for jewelry products. There are no particulars for that, however, many brands prefer to use satin style packets for jewelry packaging.