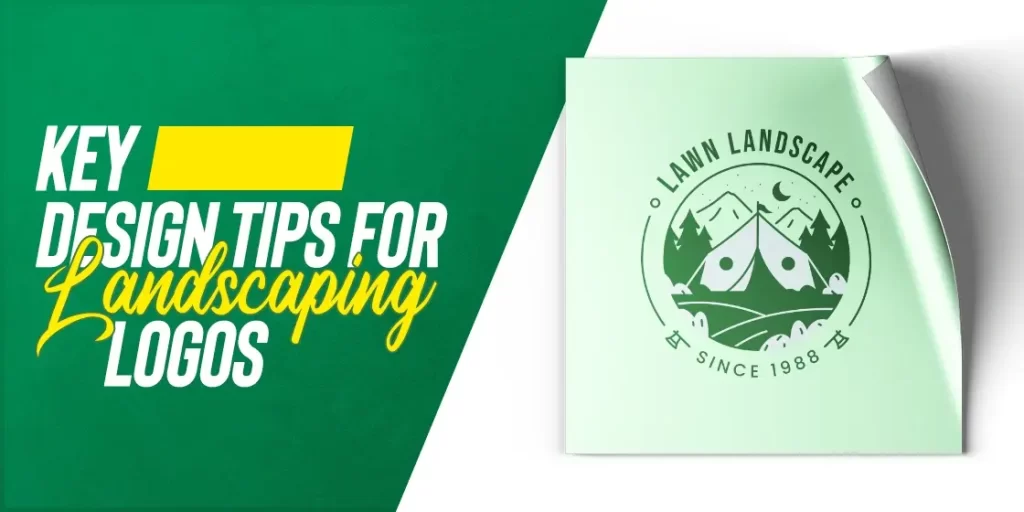 Table of Content
Know About Key Landscaping Logo Ideas That Can Bring Uniqueness in Branding

Creating a logo design is termed important for branding because it represents the main identity of a business. From construction to landscaping companies, everyone needs a logo that can properly illustrate its services to the customers. It is therefore best advised to always take professional logo design services that can help you to design quality landscaping and other logos. This is recommended to all those who do not have much landscaping logo ideas to play with, as taking these services allow them to get quality emblems from the industry professionals.
However, if you are still planning to design landscaping logos by yourself, you must need to learn some basic principles first. It is a common advise to all the beginners because most of them often try to go with blank concepts for logo designing. This only creates problems for them because working with zero landscaping logo ideas does not offer quality results. It is therefore recommended to first learn some basic concepts related to logo designing, so that you can create unique emblems as per the given requirements.
In this blog, we will take a look at some important tips related to landscaping logo design. It will let you know how to design these logos as per the best industry standards. For beginners, this article will certainly be a good read as it will clear out their plenty of confusions. The landscaping logo ideas defined in this blog will help them to think creatively to design quality logos. So, make sure to read every tip carefully, as it can simplify your concepts for logo designing properly.
However, before moving straight into that, let us first take a look at some basics. Below, we will first discuss the importance of these logos for landscaping companies, as why do they need them to elevate their branding in the market. Let's take a quick look at it below.
1. Importance of Landscaping Logos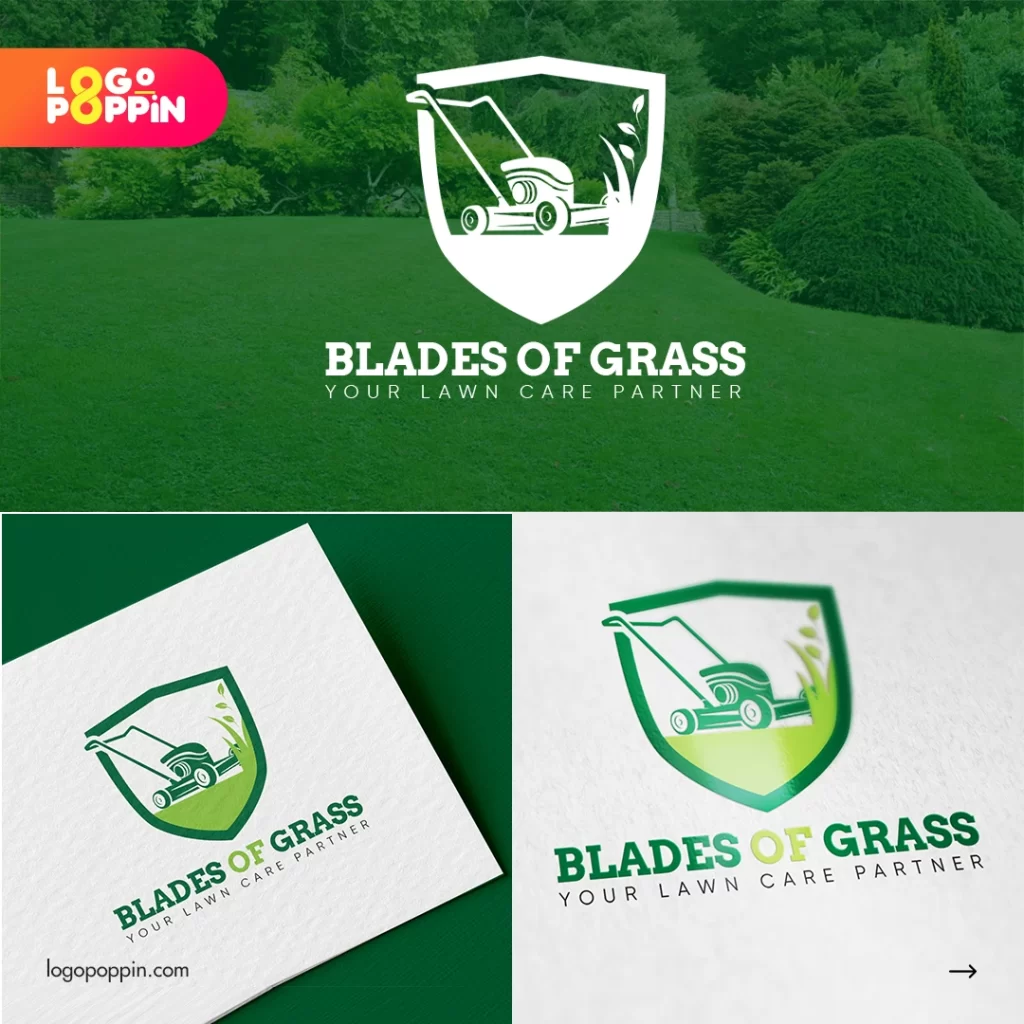 The branding of any company depends a lot on the quality of its logo. It is something that represents the identity of a organization and its services to the customers. People generally build perceptions after seeing the logo, hence it should be always designed quite carefully. For landscaping business, the importance of logos certainly becomes more. It showcases the background, allowing people to easily understand the core services of the company.
If a landscaping logo is not created using the right branding strategy, then the businesses will fail to attract customers' attention. The reason is that logos always comes first into the notice of people, hence it should be designed using the right tactics. The marketing reputation of any company depends a lot on it, especially for those brands that are new in the industry. They must need to showcase their identity creatively to the people, so that they can show some sort of interest in their services.
It is therefore well understood how logos can play a crucial role in the branding of any company. It provides a strong impetus to the branding, enabling companies to market their services with a creative identity. Those who do not pay attention to it always struggle to get attention in the market. They face several difficulties to spread brand awareness which often keeps them far behind from others in the industry.
2. Best Landscaping Logo Ideas You Need to Know About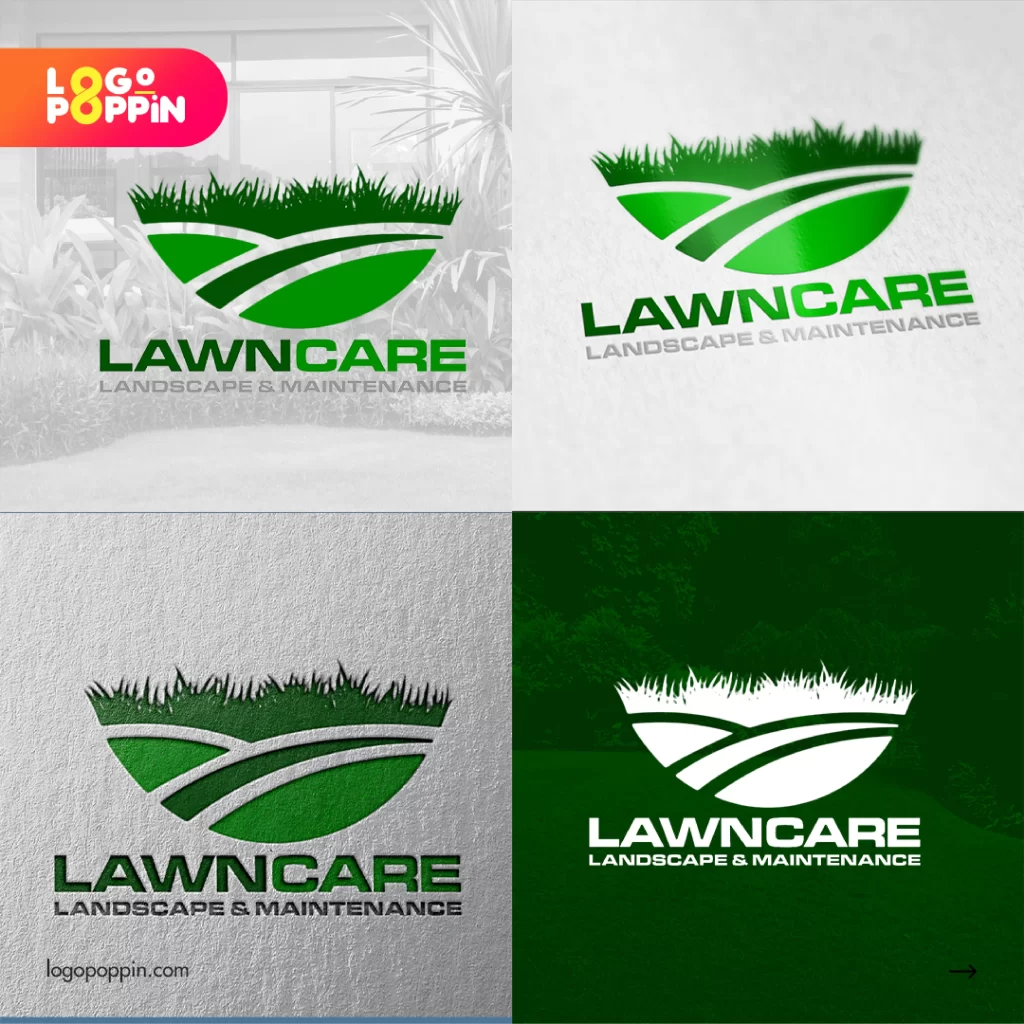 Being a beginner, you could face several difficulties while creating landscaping logos. This generally happens because of lack of knowledge and understanding about the design market. A lot of beginners often fail due to this, which is why it needs to be answered with some important tips.
If you are also looking to know how to design landscaping logos creatively, take a look at the key points defined below. It will enhance your design concepts, allowing you to take every project with a proper professional approach. Let's take a look at these important landscaping logo ideas in detail below.
2.1 Detailed Market Analysis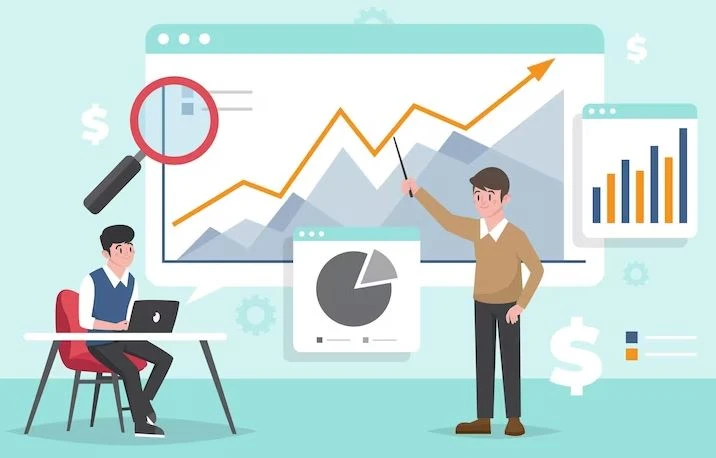 Before starting any design work, you need to first analyze the market briefly. This step is necessary for all types of branding projects, as it lets you know about various things in detail. It describes how others are creating different designs, and whether your approach aligns with them or not. Knowing these points help you to become knowledgeable in different areas. It clears up your confusion and gives you a better view of the market. Though the research phase takes a lot of time, but also ensures to give you brief results in terms of latest graphic design trends, design practices and more other key insights.
Being a beginner, the research and analysis phase becomes more valuable to you. It is something that gives you good learning about the market, so that you do not repeat the same mistakes again and again. It is also advised to conduct this research phase with a proper team, as that helps to connect multiple brains together. This type of research is precisely required for the designing of landscaping logos. It lets you know how the logo should be created keeping the latest trends in check, as well as the resource available on offer.
2.2 Creating Raw Sketches
Next up, you need to move towards the conception phase in which you will be creating multiple sketches of the perceived design. In this stage, you will need to stack up all the information collected in the research phase and think about a design that is required for your landscaping company. The insights obtained from the first phase will help you to think what suits best for the brand. This understanding will definitely come once you'll see the type of designs that are being used in the market currently. So, the analysis phase will lead you towards the brainstorming stage in which you will draw raw sketches based on the perceived concepts.
Based on the required choices, you can draw logo sketches either on paper or any digital software. It depends on your own preference how you want to go forward with this job. Ideally, it is best recommended to first draw logo sketches on paper, as that is relatively easy than any software. The beginners are specially advised to go for paper sketches, as it provides them better perfection to portray their design concepts.
2.3 Pick a Memorable Design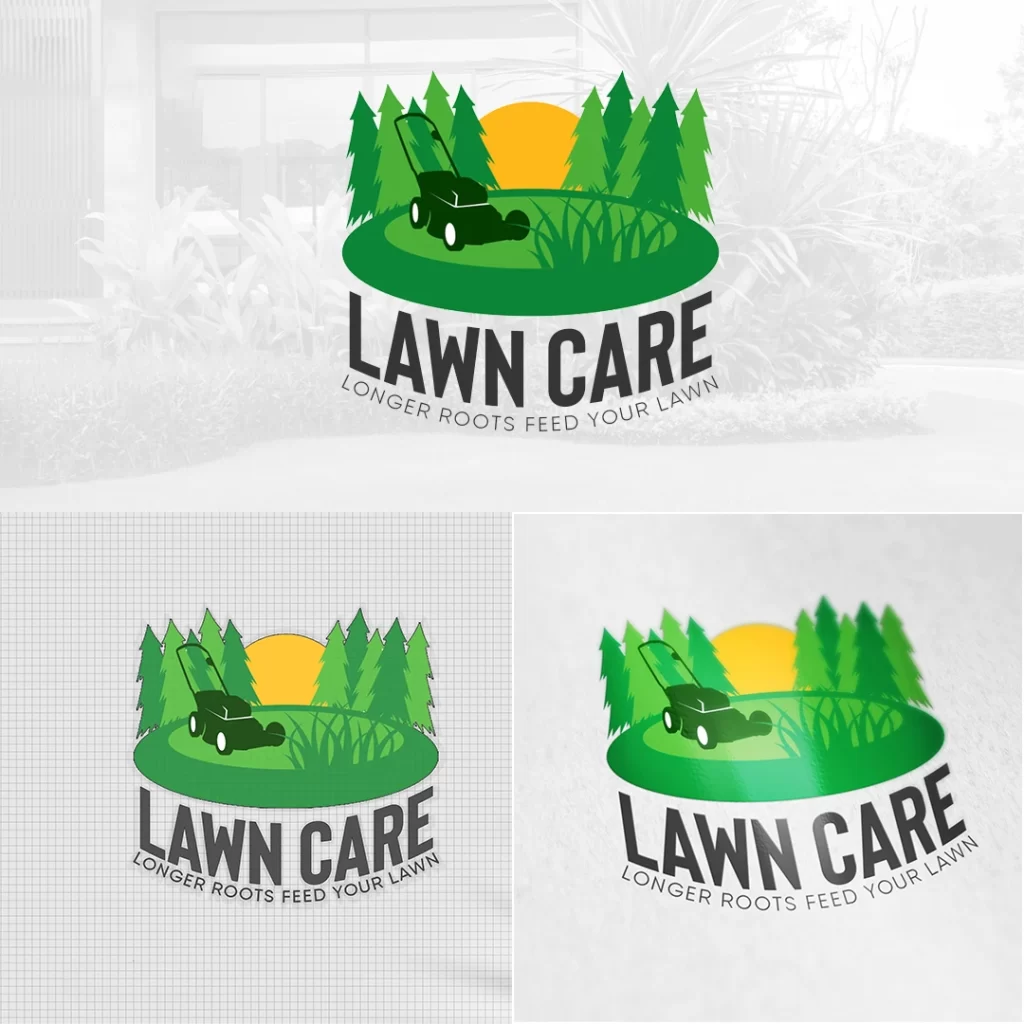 After creating different sketches, now you need to pick one that looks more memorable. Here, you will need to select the design by keeping the target audience in mind. You need to first think what type of design will attract more audience. This can be done by again taking clues from the research phase, as it will let you know about the most popular landscaping logos. If you think your design have a similar kind of memorable flair like of them, then you could go with it for the final design, otherwise, might have to look for other catchy alternatives.
To make your landscaping logo memorable, you will have to use unorthodox style in the logo. This technique works well to bring a class of distinction in the logo. From landscaping to cleaning logos, a unique design always helps to grab the attention of people and make it memorable for them. So, try to create your logo keeping the same fact in mind, as that provides more chances to design a stunning visually appealing company logo.
2.4 Use Catchy Typography
Selecting an attractive typography is also important in logo designing. A lot of people ignore this fact and think that random font styles can be used in the logo design. Well, this is certainly a wrong approach because font style does matter a lot in logo design. The reason is that font makes the name of your company prominent, allowing it to get instant attention at the first glance. So, if you will not pick a typography that looks bold and strong, your logo will not exhibit the required quality.
Nowadays, you can find different types of logo fonts available in the market. You can pick anyone from them based on your required branding theme. It is a job that should be done after evaluating the relevance as well as matchup with the overall style of the logo. It ensures to pick the right font that not only looks great, but also becomes memorable for the people.
2.5 Select Appealing Colors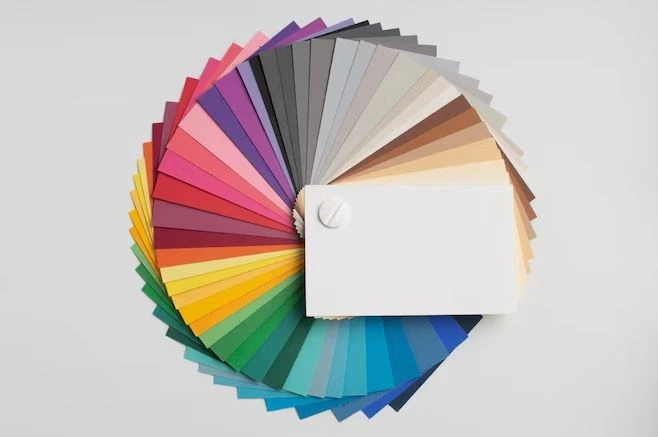 Last but not the least, always remember to pick attractive color combination for the landscaping logos. It is an important job because the visuals of the logo depends greatly on colors. If the colors are not up to the mark, then the whole logo design will look absurd. Ideally, this selection should be done prior to designing. If you have not done that, then you could face some confusion after completing the logo. However, if you have a strong design mindset that can cope with any type of challenge, then you could handle this late selection as well.
It is best advised to pick only those colors that fits perfectly with your brand theme. There is no point of selecting those shades that don't look relevant with your design. For landscaping, it is hugely important because you cannot go with random colors in the logo. Generally, the combination of green and blue is preferred more for landscaping logos, however, if you want to come up with something unique, you can go with other catchy colors as well.
Frequently Asked Questions (FAQs)
What is a landscaping logo?
A landscaping logo refers to the emblem of a company that offers specialized landscaping services. These logos generally represent figures of trees and gardens, as that related directly with the idea of landscaping.
What is the importance of a landscaping logo?
Landscaping logos are quite important because they represent the official identity of landscaping companies. They let the people know about the services of the company, as that becomes quite evident from the scenery displayed in the logo.
How to create a landscaping logo?
To create a landscaping logo, you will need to first research the market properly. Then, you'll need to draw some sketches based on the ideas perceived from the research. And finally, you'll then pick the best concept from those sketches and create a logo design according to it.
What type of colors should be used in the landscaping logo?
Landscaping logos should be designed with those colors that represents a flair of nature. This means that green and blue are the perfect pick for landscaping logos as they usually fit perfect for this case.
What type of fonts should be used in landscaping logos?
You can use different types of fonts in the landscaping logos. Ideally, it is recommended to use bold font styles in these logos like Helvetica, masculine fonts and more others.
Final Words
That takes us to the end of this article in which we have discussed different landscaping logo ideas in detail. It has been seen that many designers often fail to design quality logos for landscaping companies. They struggle due to having lack of landscaping logo ideas, as well as knowledge of the market. However, after reading this blog, they will get plenty of information about the current practices that are being used for landscaping logos. It has defined some useful tips that will allow them to create quality landscaping logos as per the latest trends.
Meanwhile, if you are looking for a branding agency that can help you to create unique landscaping logos, give us a quick call today. We'll help you to design stunning landscaping and gardening logos precisely as per the needed requirements.