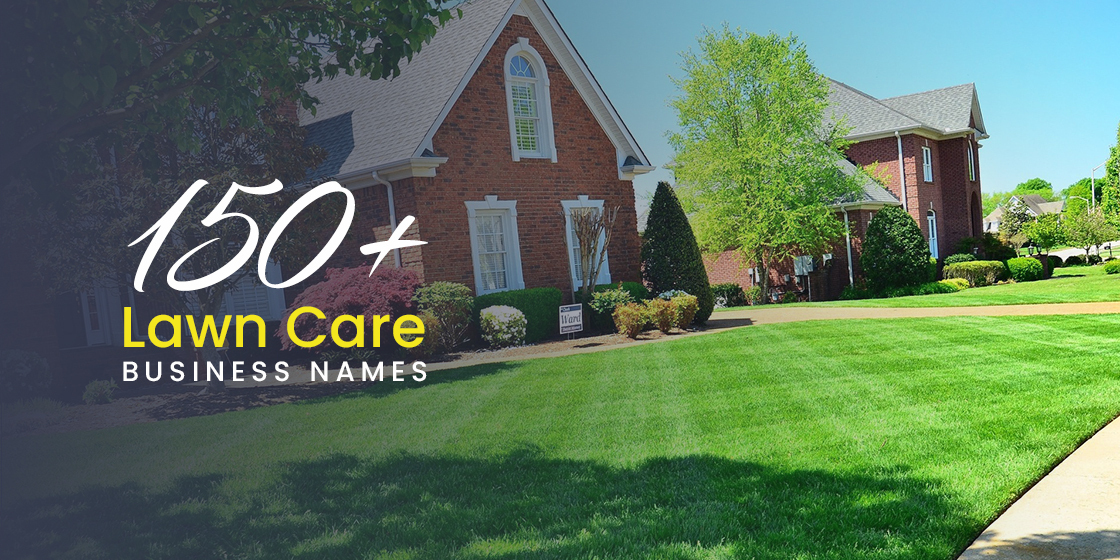 Best Lawn Care Business Names You Can Use for Your Company
Every one of us likes to decorate our homes with beautiful gardens and flowers. It is something that comes naturally to us, rightly because we love our homes. That is the reason why people always look for those lawn care services that are professional and experienced in this field. They know that these companies are well versed in maintaining different types of gardens, which is why their lawn care business names are also popular in the market.
If you are also related to the lawn care business, choosing names and slogans could sometimes become a difficult job for you. It requires good analysis of the market and a complete knowledge of business naming terminologies.
Choosing a creative name allows you to grab more attention, resulting in the flock of the customers. That is why you always need to be smart while choosing different types of lawn care business names. You can either take help from any branding agency or could choose one yourself depending upon the given requirements.
Below, we will take a look at different lawn care business names that you could use for your company easily. But, let's first understand why having a good business name and slogan is important to boost up reputation.
1. What Makes Business Names and Slogans Important?
We all know the psychology of customers as how they like particular companies based on their products and marketing activities. Their behavior from taking interest to buying products depends a lot on how different brands present themselves in the market. That is why it is always recommended to keep your brand archetypes strong, so that customers can show attention in your business.
The selection of business name and slogan is termed very important in this regard. It demonstrates the identity of a business and what niche it belongs to. This gives an idea to the people what your company is all about. They start to take interest in your services by looking at the names, provided they are chosen according to the background.
Considering the business of lawn care, you always need to pick those names that can quickly grab people's attention. Not only that, but you need to finalize a slogan as well to assist the branding of your company. Both of these things work pretty well in terms of boosting your brand reputation and making the business known among the customers.
2. 150+ Unique Lawn Care Business Names You Can Consider
Selecting a business name requires you to know about various things. These little factors help you to think of different types of names that fall in your business category. Using them with masculine fonts, you can let the people know about your services and their uniqueness from others.
But, if you are facing difficulties in finding relevant lawn care company names, don't worry because we've got your covered. Below, we will define different types of lawn care business names categorized into multiple groups. Depending on the choice, you can pick any of them or could also modify their names also as per your requirements.
Let's take a look at them below.
2.1 Catchy Lawn Care Business Names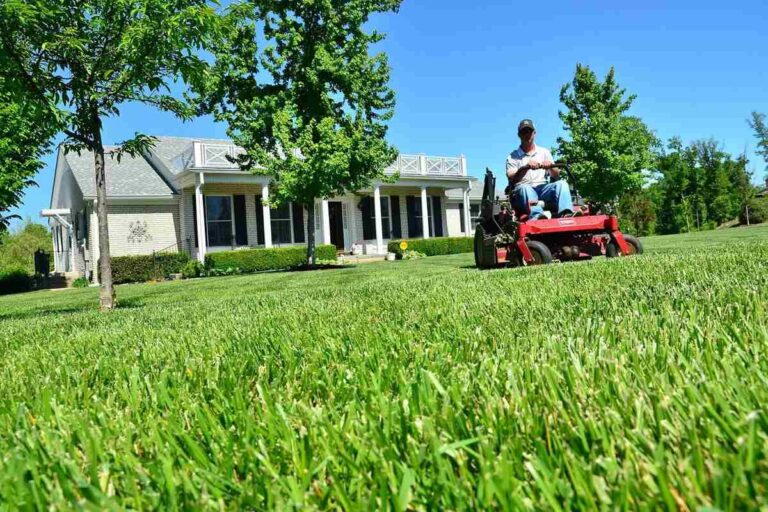 It is quite important to pick catchy lawn care company names for your business. These are not just simple names, but a way of telling people about your gardening services. Here are some of the best lawn care business names you can take ideas from.
Advanced Lawn Care
Best Lawn Maintenance
Professional Gardening Experts
Greenery Solutions
Lawn Experts
Robinson Gardening Services
Evergreen Gardening Experts
Ultimate Lawn Care
Northern Gardeners
Cheap and Affordable Lawn Maintenance
Lawn Greenery Services
Lawn Gardening Gurus
Apex Gardeners
Majestic Lawn Maintenance
Champion Gardeners
Meticulous Lawn Experts
Top Class Green Gardening
Sharp Lawn Maintenance
Gardening with Care
Spring Lawn Solutions
2.2- Unused Lawn Care Business Names
Sometimes, it becomes hard for you to find unused lawn care business names. As a company owner, you would always like to pick those lawn care company names that are new and unique in the market. Using them with vintage fonts, you can establish a fresh identity and can grab customers' attention quickly.
Here are some lawn care company names that are new and can be used easily by anyone.
Robbie's Lawn Care Services
Best Green Gardeners
Evergreen Lawn Care
United Gardening Services
Star Sons Lawn Care
Outstanding Gardening
Paradise Lawn Care
Prestige Gardening Solution
Sunshine Lawn Maintenance
Frank's Green Gardening
Innovative Lawn Maintenance
Universal Lawn Care
Green Spring
Gardening Masters
Natural Lawn Maintenance
Southern Gardening Masters
Green Landscaping
Lawn Care Gurus
Sharp Cutting
Pacific Gardening
Best Lawn Caring
Tulip Lawn Maintenance
Neat and Green Gardening
Green Valley
Perfect Lawn Maintenance
2.3 Simple Lawn Care Business Names
Many people think that a business name should always contain some sort of glitzy material. Well, that is not entirely true. A business name can also be simple having just a few words. If you are getting short of ideas in picking a simple lawn care company name, here are some examples you can learn from.
Neat Lawn Maintenance
Green Coastal Lawn Care
Unified Lawn Maintenance
Ruby Lawn Care
Custom Gardening
Supreme Lawn Care
Gardening Kings
Lindsay Lawn Care Experts
Landscaping Masters
Sunny Lawn Maintenance
Advanced Gardening
Green Roots Gardening
Deluxe Lawn Maintenance
Ricky's Lawn Care
Green Horizon Gardening
Josh's Incredible Gardening
Summit Lawn Maintenance
Precision Lawn Care
Green Landscaping
Heavenly Gardening
2.4 Good Lawn Care Company Names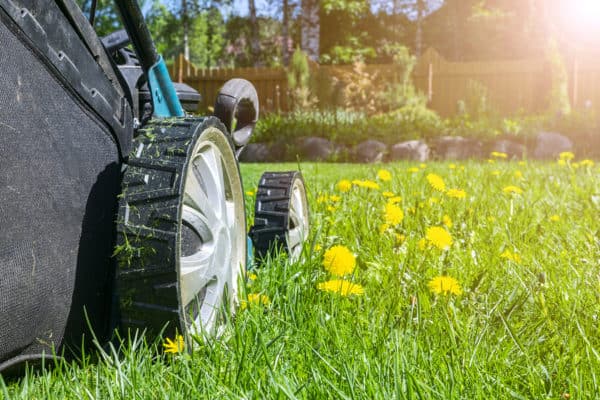 In order to pick a good lawn care company name, you need to keep some important points in mind. This includes a variety of things such as client-focused words, impactful slogans and more. Here are some examples of good company names you can take inspiration from.
Lawn and Gardening Solution
Top Class Gardening Services
Green Heaven Lawns
Hassle Free Lawn Care
Clean and Green Landscape
Jeffrey's Professional Gardening
Eco Lawn Care
Neat Green Lawns
Kelly Garden Maintenance
Right Lawn Care
Prime Landscapes
Fairy Lawn Maintenance
Gardening Salon
Lawn Yard Pros
Green Scene Gardening
Forever Green Lawns
Lawn Green Keepers
Gardening Guardians
Green Turf Solution
Fine Gardening Services
2.5 Unique Lawn Care Company Names
Every business wants to market its identity using unique business names. Same thing goes with the lawn care companies. They also want to catch people's attention by using catchy names. Here are some unique lawn care company names they can use easily.
Lawn Cleaning Perfection
Rodgers Unified Lawn Maintenance
NY Gardening Experts
Lawn Engineers
Artistic Lawn Masters
Summer Green Lawns
Palm Area Lawns
Fine Gardening & Greening
Lawn Rangers
Bright View Lawns
Four Seasons Lawns
Lawn Care Masters
Green Landscaping Solution
Vista Lawns
Richardson Lawn Care
New Age Gardening Solutions
Green Eco Gardens
Greencare Lawns
All Seasons Gardening
Deluxe Lawn Care
2.6 Landscaping Company Names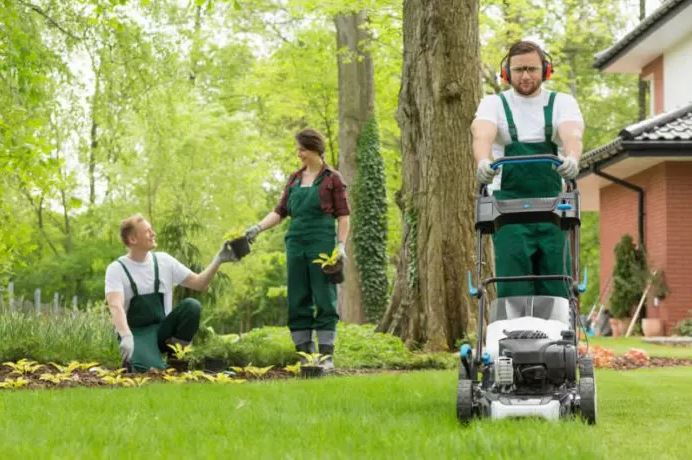 Picking a catchy landscaping company name could be difficult unless you have got the right knowledge about it. Here are some cool landscaping company names that you can try out for your business.
Green Clean Landscaping
Best Landscaping Services
Unique Landscaping Masters
Prime Landscaping Services
Sunshine Landscaping Solution
New Age Landscaping Company
Rick's Advanced Landscaping
Incredible Landscaping Services
Fairway Landscaping Company
Shining Star Landscape Solution
Texas Landscaping Masters
Beautiful Green Landscapes
Robert's Creative Landscaping Services
Golden Landscaping
Blooming Landscapes
2.7 Funny Lawn Care Business Names
Adding a bit of humor in your lawn care company names could also bring uniqueness. That is why people also prefer to add something witty in their business names. Here are some of the cool examples given below.
Green Grass Lawn Care
Riverdale Lawn Maintenance
Blue Star Gardening
Stunning Lawn Gardening
Precision Lawn Gardening
Andy's Green Maintenance
Eco Green Gardening
Phoenix Lawn Care Solutions
Wild Rose Gardening
Majestic Greening
Comfortable Gardening
Clark's Yard Gardening
Mickey Lawn Care
Gardening Ninjas
Grass Barbers
2.8 Creative Lawn Care Company Names
In order to stand out from the rest in the market, you need to pick creative lawn care company names. This gives your branding an edge among others, allowing your company name to grab more eyeballs. You can take a look at different examples on the web to know more about creative business names.
However, if you aren't able to find much on the internet, here are some premade naming examples you can learn from.
Green Flower Fields
White Tulip Gardening
Sunrise Lawn Care
Lucky Gardening Services
Cutting Edge Lawn Gardening
Southside Lawn Care
Green Planet Lawns
Aveda Gardening
Fairy Meadows Gardening
Greenly Lawns
Green Fountains
Flora Lawn Care
Lawn Cleaning Masters
Brits Garden Solutions
Grass Cutting Experts
Green Creative Designs
Lawn Fairy
5 Star Lawn Gardening
3. Lawn Care Business Names Generator
Just like photos, people also want to remove annoying watermarks from the videos. It is not an easy task, but it can be done within minutes using various editing tools like Filmora. Let's take a quick view of Filmora below and how it removes the watermark from any video in just a few minutes.
Frequently Asked Questions
To pick a perfect lawn care company name, you need to first analyze your services. This will give you tons of ideas and will allow you to choose the right name for your gardening company.
Lawn care is also defined by some other names. This includes grass cutting, grass trimming, lawn mowing, grounds keeping and more others.
Using slogans is an optional part and it doesn't come up with any force usage. They are precisely used to portray your brand message with some sort of bold lines, so that people can be impressed.
It is a known fact that creative lawn care business names allows to grab people's attention. These names give your business identity a unique edge that helps you to stand out in the market.
These automated tools are made to simplify your business name selection process. They provide tons of options within just a click, allowing you to choose the desired name according to the requirements.
Conclusion
Summing up all above, picking the right business name is crucial for the success of any company. It is the first thing that comes into notice, encouraging people to take interest in a company. All the top marketing experts in the world highly recommend picking catchy business names, so that you can grab market attention.
The above given lawn care business names are also a great example in this case. These names allow you to tell the people about your brand and what services you offer to them. Nowadays, the business of gardening is getting a huge surge and people are continuously looking to get services from professional gardening companies.
Using these names, you can solidify your business identity and can catch more attention. However, if you want to optimize your company branding besides just using a creative name, contact us now. We will help your business to get a competitive edge in the market, precisely by offering impactful branding services.