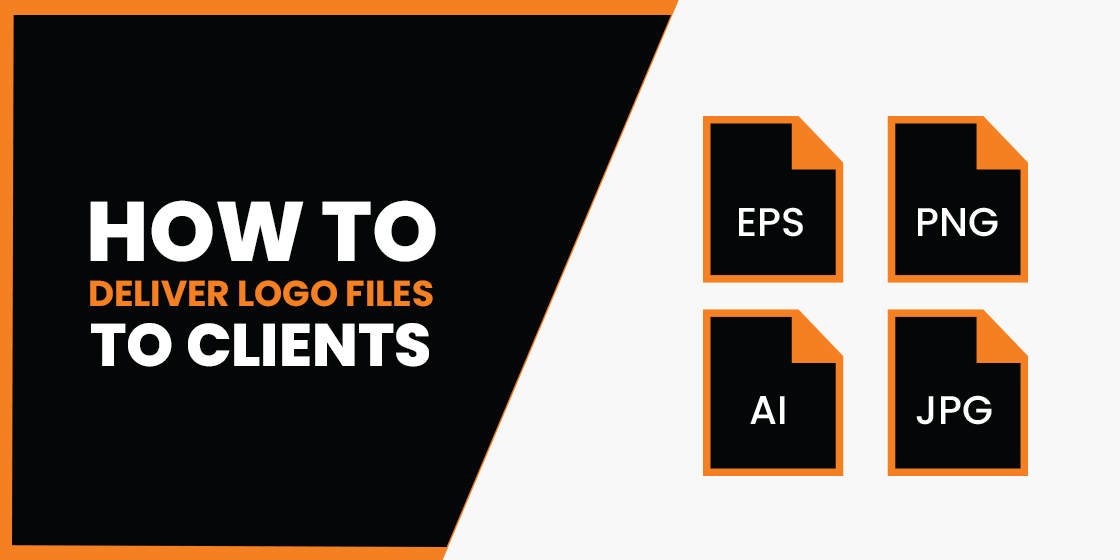 Know About the Logo File Formats That Are Used to Create Brand Logos
Being a designer, it is important for you to understand the specifics of logo designing. It includes a variety of things such as which color to use, style variations and more others. Knowing them will help you to choose perfect logo files that are needed to finalize the projects. These files are quite important because they are always chosen keeping the quality of logos in mind.
Generally, logos are created in vector formats because it provides better quality. However, it is also important to know the basics of image formats. It will help you to know the difference between them and why they are used for specific purposes.
In this article, we will take a detailed look in the logo files. This will allow you to understand how to design logos and deliver them in the right formats to the clients.
Let's first take a look at different formats that are available to the designers. It will simplify more which type of logo files you need to create and finalize accordingly.
1. Type of Logo Files Formats
Generally, there are two types of formats available for logos i.e. Vector and raster files. You can use both of them, but vector format is recommended most due to its quality.
There are further types involved in both of these categories. Here is a quick classification of these formats.
1.1 Vector Logo Files

As a logo design agency, you can use vector format to create logos. It offers enhanced and sharp quality results. This helps designers to use them in a number of places that are used for branding. These vector logo files can be used on both digital and print materials, giving brands a great option in usability.
For a long time, EPS has been preferred by graphic designers to create logos. However, in the last few years, PDF is coming to the forefront due to its extended functionalities. This has made the EPS file format a bit outdated.
Besides these, SVG is also often used to create logos. But, it is not recommended by the majority of designers due to some complications involved. In other words, PDF is termed as the best format to create and export logos.
Here are the four formats that are categorized as vectors.
AI
EPS
SVG
PDF
1.2 Raster Logo Files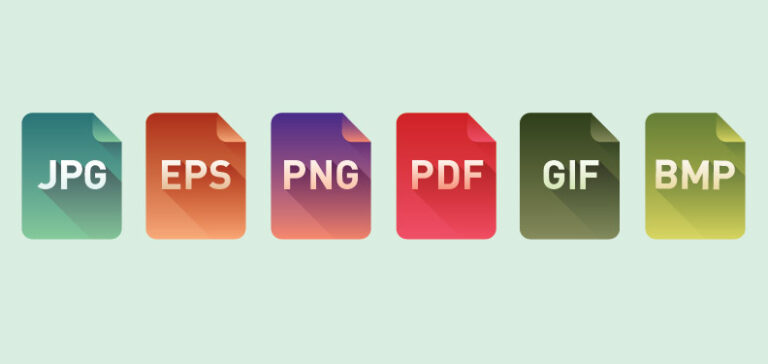 Raster image format is not recommended to create logos. But once they are completed, it is advised to convert them in the image format when presenting to the clients. That is because these formats are not editable and can be opened easily by the clients. They do not require any special softwares either to open in the computers.
There are two types of raster image formats generally used for logos i.e. JPEG and PNG. It is up to you to choose anyone of them depending on the requirements. However, keep in mind the differences between these two.
The PNG format is suited more for the logos because it contains a transparent background. This makes them good for logos as they are used at different places where transparency is required.
2. Understanding How to Create and Deliver Logo Package to Clients
We all know that clients are not that much technically skilled as compared to the designers. It is therefore advised to know how to copyright a logo and present them to those files that can be easily used. Here is a short process that will define how to create and deliver logo files to the clients.
2.1 Set up a Folder Structure
It is best advised to create a folder structure first before handling the final logo. This will make the things organized and easy to understand for the clients.
When you are creating the zip folder of the logo, keep in mind to create it in a subfolder structure. If you won't do it, clients will become confused due to the presence of multiple files.
So, your zip folder should contain the following three subfolders according to the hierarchical structure.
Color Spaces
Color Versions
File Formats
The logo variations folder will include different types of variations such as verticals, horizontal and plain logos. The color spaces folder will have logos in both color categories i.e. CMYK and RGB.
In the color versions folder, the logo will be given in different variations, including full color, inverse and others. Meanwhile, in the file formats folder, all the basic logo files will be stored.
2.2 Creating Logo Variations
To understand this part, you need to know that logos are required in different types of variations. These multiple types are used on a variety of places such as websites, print materials and more. This means that you need to create a logo in different shapes.
From horizontal to vertical logos, you need to craft logos in multiple shapes depending on the client requirements. Keep in mind to keep this subfolder at the first level, so that clients can find each shape easily.
2.3 Creating Color Spaces
Now, logos with two specific color spaces should be created accurately in the next subfolder. The color spaces that are generally preferred are CMYK, RGB and Pantone. There is a huge difference between thrice of these color categories. Hence, logos with each color category should be presented in the next folder.
The RGB colored logos will be used for the print materials, while the CMYK logos will be utilized for digital channels. That is why both of these categories are termed important because clients prefer to use their logos on multiple channels.
2.4 Create Logo Color Versions
It is a known fact that your logos will not be always used on a white background. It can be used on black background or any other colored background depending on the requirements.
Therefore, it is wisely advised to create logo versions in different colored backgrounds. Generally, at this stage, logos are created in the white and black background to accommodate major requirements.
Besides that, it is also recommended to design actual logos in two different colors. This means that if one version uses red and white, then the second version should use blue and white. It helps to use both logos on different occasions, giving more choice and freedom to the clients.
2.5 Create File Formats
At last, you need to create a folder where you will put different logo files. This will include both vector and image formats. Alternatively, you can also create two subfolders in this folder as well. The first will have vector format, while the second will have image format.
The vector format logos will create four different types. This will include EPS, SVG, AI and PDF logo files. On the other hand, the image format will create only two types i.e. JPG and PNG logos. All of these logo files have their specific usage, hence they must need to be placed inside their respective folders.
3. What are Social Media Logo Files

Those logo files that are formatted specially for social media are listed into this category. These logos are designed with a specific size, so that they can fit perfectly on different social media channels. The quality of these logos are also kept in mind due to their visibility on pages, groups and company profiles.
From Facebook to Twitter, every logo is designed carefully keeping the requirements of file formats and social media icons in mind. That is why it is recommended to consult with experts while designing these logos, as they are directly connected to your reputation.
4. Logo File Format for Website
As a custom logo designer, it is also important for you to know about the correct logo file format for websites. Many times designers do not know about this factor and randomly produce wrong formats. This affects the quality of their logos and they literally look weird on the websites.
The best logo file format for websites is said to be PNG. That is because it has a transparent background and can be fitted on any web header easily. Alternatively, you can also use JPEG or GIF format for website logos, but their quality will differ in comparison to the PNG format.
5. Best File Format for Printing Logo
For printing purposes, it is recommended to use EPS files. The reason is that it offers a clear image upon printing. All the designers are advised to produce logo files in EPS when the job of printing is required. Whether it's a banner or just a business card, EPS is considered as the goal standard for printing all types of logos.
Frequently Asked Questions
The usage of PNG and JPEG for logos depends on specific requirements. In most cases, PNG is recommended for logos as it suits best for social media and other digital channels. For printing purposes, JPEG and EPS files are given more preference.
Those files that are used to create actual logos are called source files. They are editable and mostly handled by designers as they are not easy to open on general image softwares.
You can create a logo on Adobe Illustrator and can save its file in PDF. Keep in mind to make this file non-editable so that it only remains readable.
There are different types of logos used by companies around us. The four major types of logos include Lettermark, Wordmark, Brandmark and Combination mark.
Vector logo files are mostly editable and are precisely used by graphic designers to create logos. On the other hand, raster files are made non-editable as they mostly come in the format of JPEG and PNG.
Conclusion
That takes us to the end of this blog in which we have discussed about different types of logo files required for printing and web publication. Understanding all of them will give you a good idea how to use them at different places. Furthermore, it will also help you to know about the technicalities that are involved in those formats.
If you are not good at designing logos, feel free to contact us today. We will help you to design artistic brand logos as per the latest trends, that too by staying in your budget.