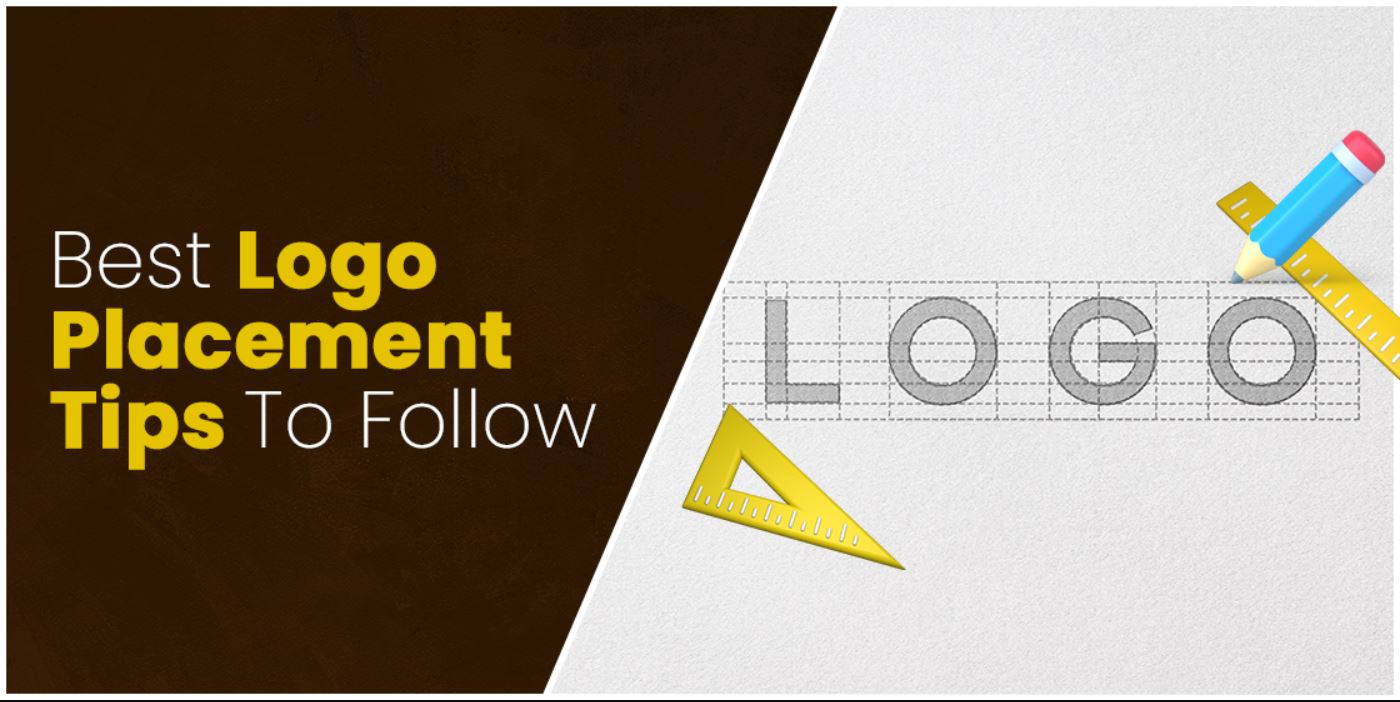 Learn How to Place Logos on Branding Materials Perfectly
We all know how significant logos are for any company. They are an integral part of their brand identity, allowing people to know about the services of the brand. It is therefore always advised to create and use them delicately for branding purposes. Any mistake can derail the whole significance of your logo, no matter how attractive it looks to the people. Being a brand owner, you must need to know about the logo placement guide, as it correctly defines the best ways to place any logo.
The logo placement guide is an integral part of any company's branding strategy. It should be given priority all the time to avoid any misconception in the representation of the logo. The reason is that there are some specific rules you need to focus on while presenting any brand with the logo. These rules are important because they showcase a concept of professionalism in your branding strategy.
Knowing about the logo placement guide is more useful for the marketers. It gives them a definite idea how to use a logo at the perfect places to offer maximum impact. If you are also looking to learn the specific guidelines about logo placement, read this article in detail.
It has listed some important things that should be kept in mind while using any logo on printed or digital materials. Let's first start from the basics below.
1. Why is Logo Placement Important?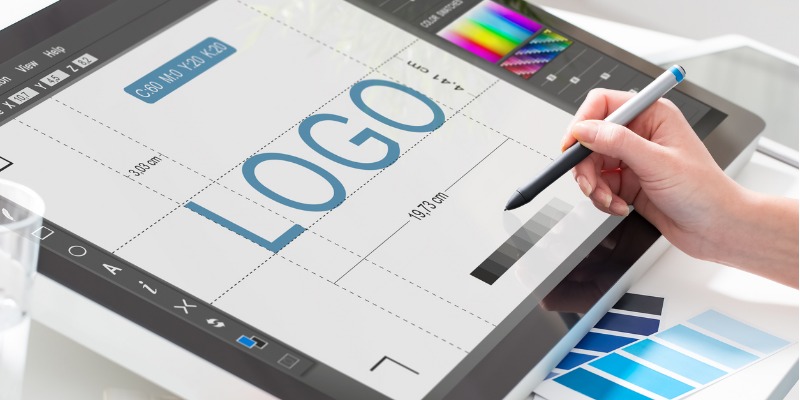 Every brand marketer must need to know about the correct places for using logos. It is an integral part of branding which cannot be compromised at any cost. Some people think that logo placement guide is only important for print materials. They only pay attention towards this subject when it comes to using logos on merchandising products, such as t-shirts, caps, bags, drinkware and more.
This is certainly not the only subject in which logo placement guide is important. You have to also wisely choose logos on digital channels, as they are also a humongous source to attract daily traffic. From company websites to social media channels, you have to look into everything where your official logos are showcased. These sources act as your marketing platform, hence your identity representation via logos on them should be completely perfect.
Keep in mind that logo placement doesn't just mean using logos in specific places. It also gives an idea how to create logos by following some basic guidelines. So, this theory is also very handy for the people offering logo design services, as they could also learn some great tips from it to make any logo design engaging.
2. Important Factors Listed in Logo Placement Guide
There are different things you need to consider while designing and placing a logo. If you are not aware of them, here are some important tips you must need to consider.
2.1 Logo Placement in Documents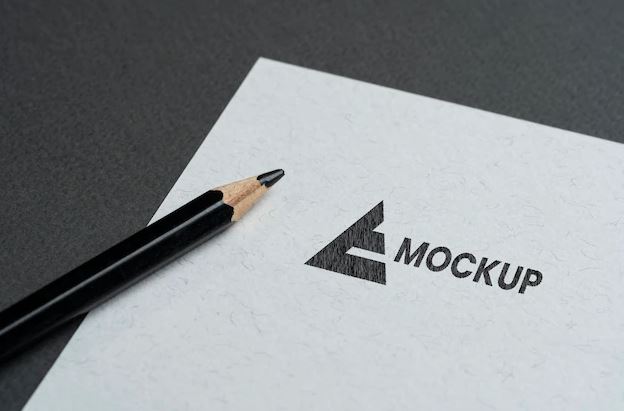 It is quite important to know correct tips about placing logos in documents. Let's take a look at them below.
2.1.1 Look at the Spacing Around the Logo
When creating a logo, it should be the top priority of every designer to keep the entire design clean. It makes the whole logo representation decent, allowing people to better understand its theme. But to do that, there are some specific practices you need to consider, such as adding the white spaces.
It is the most important thing to make any design clean and neat. The reason is that nobody wants to see a cluttered logo having a messy design. These types of logos do not bring any value for the brand, instead makes their representation more absurd.
Therefore, it is best advised to always look at the spacing around your logo. It should be evenly balanced, allowing all the elements to represent separately in the design. This is a standard practice that should be followed no matter which type of logo you are creating for the clients.
2.1.2 Size of the Logo
The logo placement guide also refers to the size of the logo. It should be noted that logos are often made in different sizes. This is done because of their usage at multiple places, such as print materials, websites, mobile applications and more others.
Designers are specifically advised to create different sizes of the logo to cover its various application needs. While doing so, they must need to keep in mind the appropriate sizes and spacing required for every channel. It is a very delicate task that needs thorough attention and continuous dedication to the work. If any logo is created with the wrong dimensions, then it can certainly affect the whole demonstration.
It is therefore recommended to pay attention to pinpoint details while designing different sizes of the logo, so that their placement on various channels could look great.
2.1.3 Font Usage
Being a designer, you would know the crucial importance of using the right masculine fonts in the logos. They are termed very significant in showcasing any brand identity, specifically when it comes to typeface logos. Any font you are using in them should be appropriately picked according to the standard logo placement guidelines. It makes the logos engaging, giving the audience a perfect look of them.
Analyzing the current logo design trends, you can use different types of fonts available on the internet. Nowadays, many online marketplaces are offering logo fonts for this particular purpose. You can choose anyone from them depending on the needed requirements. Just make sure to pick the font that can relate with the brand theme.
Sometimes, people select wrong typefaces just for the sake of bringing creativity in the logos. These types of fonts do not offer any type of benefit to the logos. They look non-relevant, making the whole logo design theme weird and absurd.
2.2 Logo Placement in Posters

When you are printing company posters or banners, you must know about the correct places to display logos. Here are some tips that will help you to do so.
2.2.1 Color Selection & Placement
Next thing that is very important in logo designing and placement is the selection of colors. We all know that colors hold an important value for all types of logos. They represent some sort of meaning, giving people a clue to understand their usage in the logos. That is why it is always said to pick them wisely after knowing the exact color meanings. It can help to use the right colors that can portray the brand values perfectly to the audience.
Meanwhile, after color selection, it is also very important to learn its correct placement in the logo. Many times, designers use colors at the wrong places on the logo. This precisely kills all the creativity in the design, offering zero attraction to the targeted audience.
In this case, knowing about color combinations is pretty important. It will let you know which type of colors should be used at particular places. That is how you can place different colors on the logo better, precisely by knowing their exact usage and meanings.
2.2.2 Logo Versions
Another important thing that should be considered is the preparation of multiple logo versions. It is an important point referred to in the logo placement guide. The designing of multiple logo variations helps marketers to use them at different places. It is a very wise technique that provides proper explanation between the primary and secondary logos.
For instance, if a parent company wants to showcase its relevance with the sister companies, they can precisely do that by preparing different logo versions having similar themes. This will allow the parent company to place its original and secondary logos separately. Both of them will show a different image, but their theme will eventually point to the theme of the parent company.
Many companies use this strategy to bring a bit of uniqueness in their original and sister company logos. You can also use this technique in particular places, where multiple logos of the same company are required to be showcased in a group.
2.3 Logo Placement on Photos and Websites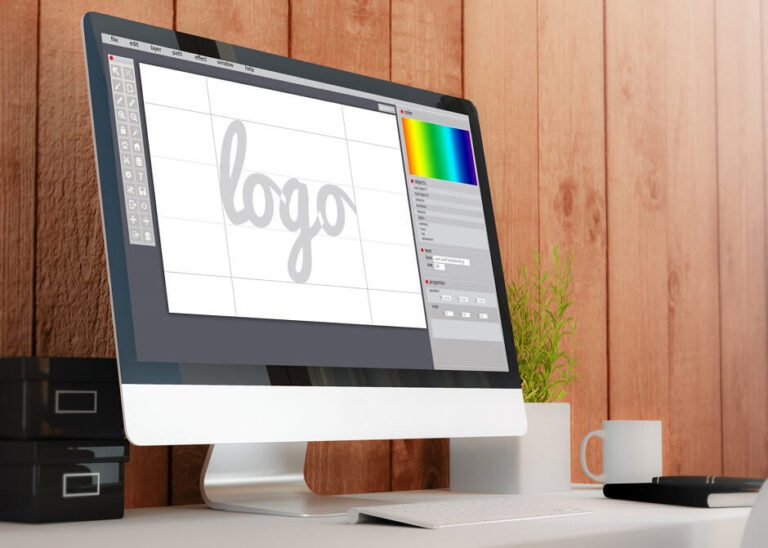 When printing logos on photos, you have to keep in mind some important tips. Here are some of them discussed in detail below.
2.3.1 Proper Scaling
Scaling is also an important thing you must need to consider while placing any logo in the design. It is one of those factors that is often ignored by the designers. They do not think about the scaling process, as how it could affect the overall design later if logos are required to be scaled.
It is therefore recommended to think preemptively about the logo scaling process, so that the design cannot be disrupted later in the stage. Ideally, your logo should be created in the vector format. It allows the designers to easily scale up or down the logos as per the emerging requirements.
Generally, you should save the logo file in the SVG format because it scales more easily compared to the GIF and JPEG format. It provides ease to decipher the logo in smaller sizes, allowing you to perform the required scaling changes efficiently.
2.3.2 Left vs. Right Placement Decision
Sometimes, it also becomes a bit difficult to decide the place where the logo should be displayed. It specially comes into the question when you are displaying logos on different digital marketing materials, like websites, social media banners and more others. People often ask where to place their logos on these materials, as every place looks confusing to them.
The debate of left and right logo positioning certainly becomes more prominent. Some people recommend using logos on the right, while some say that it looks best on the left. Ideally, it is advised to place the brand logos on the upper left corner. The reason is that the left position makes the logo more prominent as compared to using it on the center or right corner.
It comes quickly into the notice whenever a user visits the page. Majority of the websites prefer to use logos on the upper left corner. It is a standard approach to showcase your brand identity, especially when it is displayed on a digital platform.
Frequently Asked Questions
Logos always play an important part in the branding of any company. They represent the identity of any organization, allowing people to understand its background and services appropriately.
Placing logos at the right places is pretty important for brand representation. It showcases your branding practices, allowing people to understand the true professional values of your company.
When you are printing the logo on any branding material, make sure to place it at the top left corner to make the representation bold. Furthermore, also try to use the logos in bigger sizes, so that it can become prominent.
Usually, banners are quite big which is why you have to print the logo wisely on them. It is best recommended to print the logo on the center or upper left corner of banners. It makes them more prominent and allows the design to attract people's attention.
When it comes to merchandise, the placement of logos is quite important. Keep in mind to always print the logo on the right chest side of the t-shirt. It is a standard practice for printing logos on t-shirts made for brand marketing.
Conclusion
Logos are an important part of branding, which is why cannot be ignored at any stage. Besides their designing, it is also crucial to know how to use them at the correct places. Their impact becomes more powerful when they are placed appropriately on branding materials. As a marketer, you need to know this fact because all of the brand representation and marketing lies upon your head.
This logo placement guide has discussed in detail how you can use brand logos at the right places. It has defined some important tips that will let you know the correct placement practices as per the professional standards.
Meanwhile, if you are looking for an agency that is experienced in creating quality brand logos, get in touch with us today. We will simplify your designing hassles by offering stunning logos showcasing the right identity of your business.