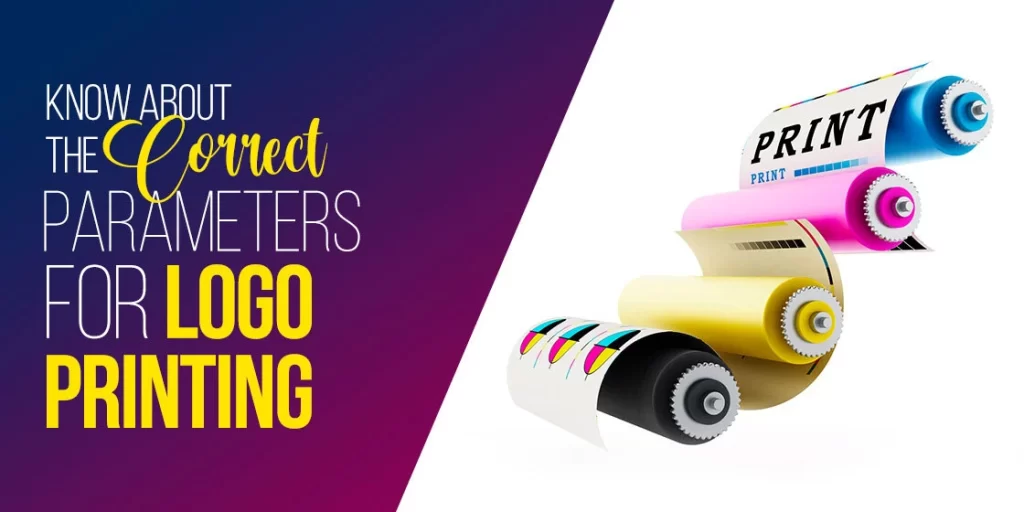 Table Of Content
Know About the Best Practices to Print Logos on Different Materials

When it comes to logo designing, you need to keep in mind various things. Apart from core designing job, you must also need to know the parameters of printing as well. This is one of those areas that is often ignored by the designers. They think that logo printing can be done easily without taking any preemptive measures. This is an immature approach that only forces them to design logos that are not suitable for printing. They do not look good on any branding material no matter how creatively they are designed using different styles.
Having a sound knowledge about printing is essential for graphic designers. They should understand that printing parameters change according to the variance of different materials. It means that logo printing on business cards requires different resolution, and printing on banners requires different. This is a very critical point that needs good understanding from everyone. Unfortunately, many designers do not think about this at all. They try to create logos with a random resolution that does not help the design to look good on all branding materials.
Usually, beginners do not have much knowledge about custom logo printing. But, sometimes, even an experienced logo design company also commit crucial mistakes. They do not follow the process that could give proper logos for all types of printing. Having a good knowledge about this process is important, which is why we have written this blog to let you know about its best practices.
In this article, we will discuss some important points that will help you to design logos for all types of printing purposes. Let us first start from the basics a designer needs to have printing knowledge, especially when he is designing logos for company branding.
1. Why Designers Need to Know About Printing?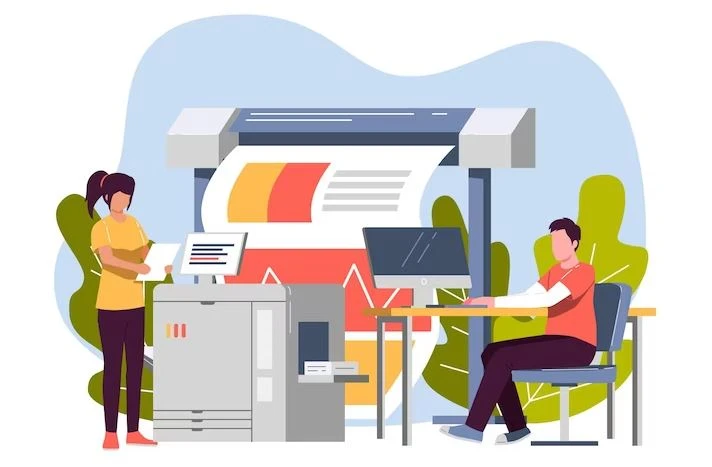 A lot of designers think that their job is to just create logos and other graphic design stuff. This is not entirely true, because they also need to know about different parameters of printing as well. It is quite obvious that any type of graphic design will go to printing for physical branding. From flyers to banners and more, there are various materials in which company logos are used to showcase official branding.
A designer must need to ensure that the logos on these materials can be printed easily without looking bad in visual quality. This often looks like a simple stuff, but it is certainly not. There are various things that play a huge role in the printing of a logo design. From resolution to sizing, there are different parameters that must be understood before finalizing the design of the logo.
These things often do not get the attention, but they start to look big when logos look bad on branding materials. Despite being designed creatively, their visuals look bizarre which ultimately brings impact on the whole company branding. This failure of design is related directly to the work of graphic designers. They are the ones who have created the logo, hence they should be questioned first about its visual quality.
It is therefore advised to always work with a good knowledge of printing while designing a logo. You cannot afford to waste all your efforts by just picking a wrong pixel or color for logo designing. These points should be understood before starting the project, so that no imperfections could be seen in the final print of the logo.
2. Things to Remember for Quality Logo Printing
To get quality printing every time, you need to design the logos with a particular set of design features. These things are always in front of the designers, yet they are not given the required attention due to lack of knowledge. This is where the need of experienced designers come into play, as they know precisely which resolution and color to use for quality printing.
Below, we have discussed different points that must be considered by the designers while creating a logo design. They help to design logo in a better printable quality, precisely as per the given requirements.
3. Logo File Types for Printing

Logo file types is an important classification that should be understood by every designer. They are not a regular file type that could be used without any knowledge. Each file has different functions and they differ in quality as well. It is therefore important for designers to choose them wisely, because the quality of logo greatly depends on them.
It has been noticed many times that designers pick wrong file types when completing the work on logo. Most of the time, they do not have adequate knowledge about file type selection. It usually happens because of their lack of knowledge or less concentration towards the project.
For instance, printers always require EPS file format to print the given design. The reason is that the quality of an EPS file is suitable for printers, hence it is recommended to use them. If you will use any other format like JPG or PNG and any other, then the visual quality of logos on papers will not look good. It is therefore advised to always use precised format for logo printing, so that the final outcome can be obtained perfectly.
4. Logo Printing on Stationary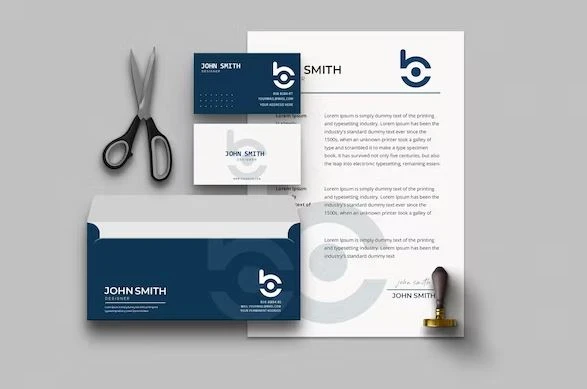 Besides paper printing, you may also need to print logos on different stationary items. These materials are generally called promotional products. They are mostly used by the businesses to showcase their branding on physical items. From drinkware to pens, companies have different choices when it comes to promote themselves with promotional products.
Having a good knowledge about these products is also important for logo designers. They must need to scale their designing with respect to the printing quality of these promotional items. As compared to paper, the difference of visual of quality certainly becomes big when you are printing the logo on a stationary item. As a designer, you need to manage this difference by using the right pixels and resolution needed for promotional products.
If you do not have much idea which type of colors or resolution should be used for logo printing on stationary items, consult with Google. It is the best source where you can find answers related to different graphic designs terms. You can also find different tutorials on video streaming platforms like YouTube and more. This will give you a better idea how to design a logo for all types of platforms perfectly.
5. Logo Printing on Clothing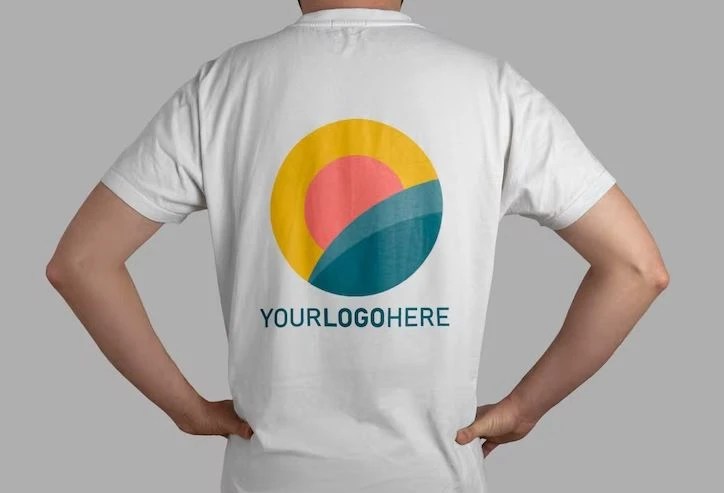 Just like stationary products, logos are also printed on several clothing items. They are also considered a great stuff for promotional branding. We all know very well that people do like to wear t-shirts, sweatshirts and other clothing material in routine basis. So, targeting them by using these clothing products becomes an obvious thing for smart companies. They take good leverage from these clothing products to market their services excessively among the people.
Now, as a designer, it adds up your responsibility to also know about the printing quality of different clothing items. If you will not keep this mind, your logo or other graphical content will look absurd on the clothing products. This will bring a direct impact on the promotional branding, showcasing a very unprofessional image of the company.
To avoid this scenario, learn about different techniques that are used for printing. It includes embroidery, screen printing, transfers and few more others. This will let you know which parameters should be used in logo designing to make their printable quality fine for these techniques. There is a plenty of information available on the web, so try to learn about these printing ways properly from there.
6. Logo Printing on Packaging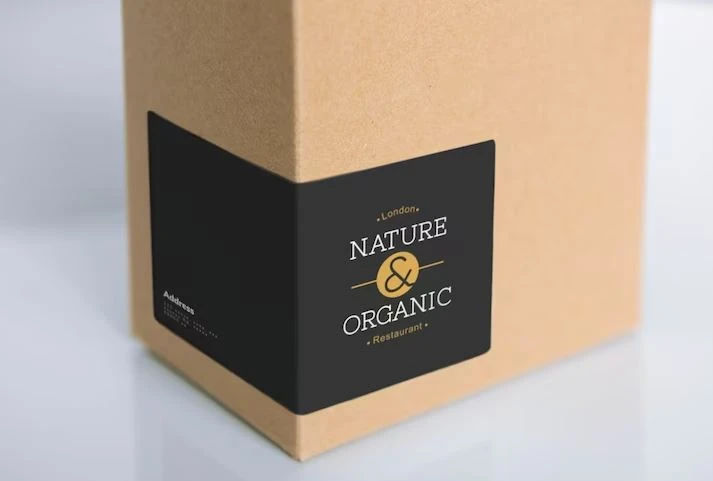 If you are a business that sells physical products in the market, you must definitely need to know about product packaging design. It is the most important thing that attracts customers and increases your sales in the industry. The branding of your logo on these packages precisely requires high attention. You cannot just casually place your logo on these packages. It requires a proper analysis where the logo should be positioned to make maximum branding impact.
While printing a logo on the product package, make sure that its visuals can be clearly seen. If your logo is not recognizable on the product package, then customers will not likely know about your brand identity. Though they will like the packaging, but will not associate it with your brand name. This will not work in your favor, and will not offer any assistance to boost your company branding.
So, before printing the logo on packages, always keep these points in mind. They will help you to print any logo perfectly, so that your brand can exhibit a strong identity through product packages.
7. Logo Printing on Signs and Billboards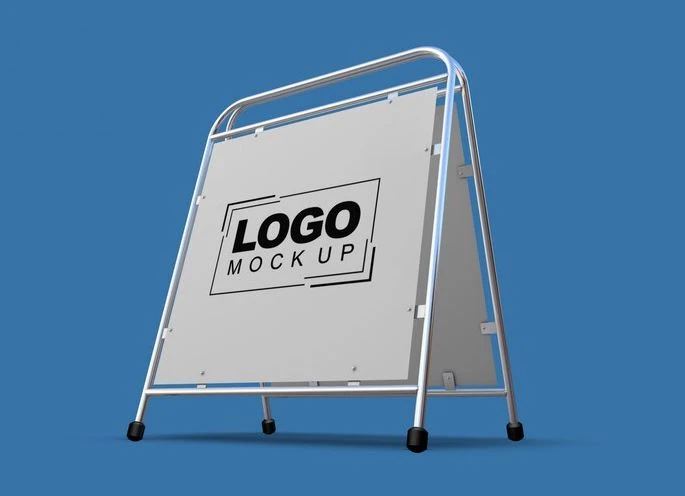 Many brands use signs and billboards for product marketing. It is a go-to method for many companies that are looking to establish a strong footprint in the market. Besides creative designing, they must need to showcase their logo perfectly on these billboards. This can be done by designing the logo with a correct resolution that looks good in big sized banners.
If you will take services from an experienced graphic designer, he will precisely know about the requirements of those commercial billboards. So, you can rely on his work and can get the logo design ready as per the given requirements.
Generally, EPS files are used to print logos on big advertising boards such as real estate yard signs, food shop standees and more others. It is recommended by all the experts due to the quality it shows in final banner designs. This file type makes sure to print the logo with high quality resolution, so that its image can look perfectly sharp.
Final Words
That concludes our entire article in which we have discussed about custom logo printing in detail. It is quite important for every designer to understand the basics of logo printing. It is their responsibility to ensure that the logo created for printing has correct resolution and size as per the required market standards. If they will not keep these parameters in mind, then the quality of logo can affect greatly. This blog has therefore defined some important points to help them understand the basics of logo printing on every material precisely.
Meanwhile, if you are looking for a company that can help you to develop quality brand logos, get in touch with us today. Our experts are well versed in designing all types of logos rightly as per the needed requirements.
Frequently Asked Questions (FAQs)
1. What is custom logo printing?
Custom logo printing refers to the process in which clients define custom requirements for logo printing on different branding materials. It includes several promotional products such as t-shirts, drinkware, sign banners and more others.
2. Why every logo designer should know about printing process?
Every designer should know about the process of custom logo printing. It helps them to use correct color combination and resolution settings that can offer quality visuals after printing.
3. What is the best resolution for logo printing?
You can use different types of resolution for logo printing. It basically depends on the materials and type of printing you are intending to do. Ideally, the DPI resolution is said to be around 300 DPI, whereas you can set 1200×1200 pixels as a standard dimension parameters.
4. Which file size should be used for high resolution logo printing?
For high resolution logo printing, you should use SVG file type. It is the best format that provides high quality logo resolution after printing.
5. What type of DPI resolution should be used for extra-large printable projects?
For extra-large printable projects, you should use 150 DPI. It is the ideal resolution that offers printing without any pixelated scaling issues.