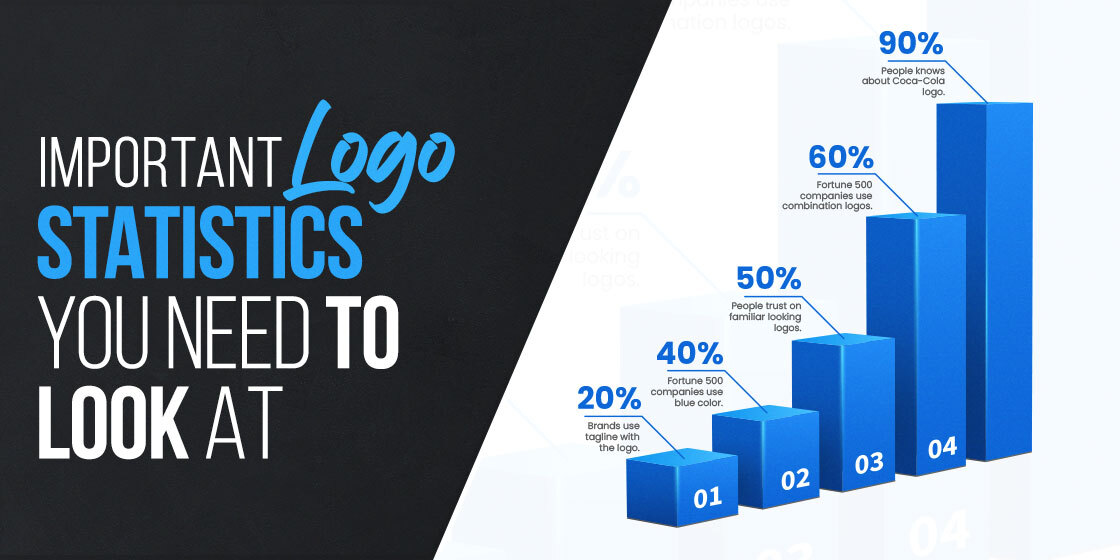 Know How Logos Bring an Impact on Branding by Proven Numbers
Branding is considered to be incomplete without having a catchy logo. It cannot bring results or market company products/services properly until a strong logo is associated with it. Those businesses that do not pay attention to the importance of logo, always struggle to build a solid recognition in the market. This claim can also be backed by looking at different logo statistics. The market figures certainly tells us that logos are an important element of branding. It cannot be neglected by any means, no matter how small or big your business is.
Today, many companies consider branding as their go-to tool to grab market attention. Due to this, they always prefer to design unique emblems by taking professional logo design services. From KFC to Burger King, and Tesla to Toyota, every brand recognizes how crucial their logos are for marketing purposes. There are some other branding elements as well that helps to widen the scope, but logos always comes on top of the list.
Backed by the real market figures, logo is considered crucial for the success of any company. It has been proved by many statistics that logo plays a huge role in attracting customers or selling products to them. If you have not seen these numbers lately, this article will certainly give you a good look on them. It will enlist some records that will help you to understand the importance of logo in company branding and marketing.
Let us first start from the basics understanding why logo is important for business branding.
1. Importance of Logo for Branding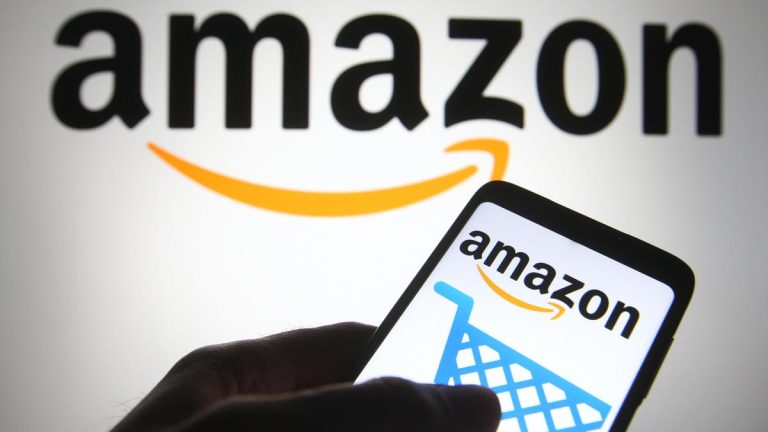 Branding is termed to be an important tool for building a company footprint in the market. It provides businesses an impetus to market their products strongly in the industry. However, to do that, companies need to represent themselves properly using a unique identity that can grab people's attention at the first glance. That is where the importance of a logo comes into play. It is one of those elements that gives companies a professional branding identity. It allows them to market their services effectively, and get strong boost in the business market.
Considering the growth of digital world, logo branding has become more important than ever. Nowadays, people love to buy products from the internet. This is where quality logo become very important, because it helps to attract them towards the conversion. Some people even make their choice by just looking at the company logo. They trust on the products of that company, which is why they do not take much time to think after looking at the logo.
It could be said that a logo can enhance customer loyalty and trust towards a business. However, the quality of services also plays a big role in this case. People only trust on those logos that offer top quality products, created according to the leading standards.
2. Important Logo Statistics to Know About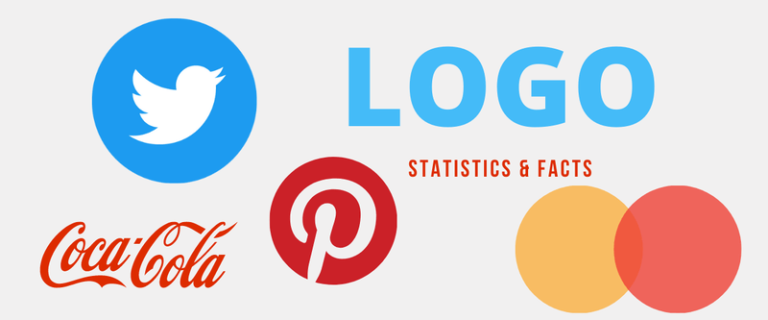 The importance of logos can be understood by looking at some crucial data. It provides us an information how logo stands out to build a company image in the market. There are various points that can be noted in this regard, but we have listed some of the important ones below. Take a look at them to understand how logo plays a big part in optimizing the success of any company in the market.
According to a survey recently conducted, more than 60% of Fortune 500 companies use combination logos. This is primarily done to bring a little diversity in personal branding.
Considering the fame and existence in various countries, Coca-Cola is majorly recognized by 90% of the global population.
A recent survey has proved that 50% people trust on those logos that are familiar to them. That is the main reason why sales of top companies are always up on the list.
It is been noticed that after seeing a logo 5 to 7 times, customers can remember the brand. This is an important trait that should be targeted by the marketers, whether they are promoting logos on social media or print markets.
Based on the reports, 67% of small businesses and startups are willing to spend $500 on a company logo. Furthermore, 18% of them are also willing to pay more than $1000.
Talking about colors, more than 40% of Fortune 500 companies use blue color in their logos. It is undoubtedly a favorite shade of many companies when it comes to logo designing.
Sans Serif is considered to be most favorable masculine font for logos. Many Fortune 500 companies prefer it for their official brand logos.
The first logo ever created was in 1366. It was used by Stella Artois for local marketing, which proved to be a very successful one.
3. Logo Statistics: Facts & Figures of Popular Company Logos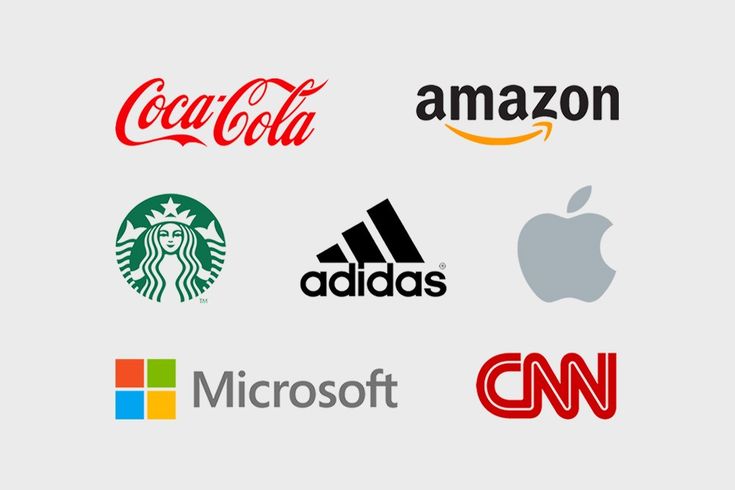 There is a whole lot of important data we need to consider about popular logos. It provides us some crucial details about the market standing of famous brand logos. This information is very valuable for those who are looking to start their businesses, as it describes why logo is important for branding. Let's take a look at them below.
According to the last survey conducted in 2021, the most popular logos in the world are of Apple and Nike. These two are really big brands in their respective industries, and their logos are simply outstanding in looks.
One of the biggest film studios in the world, Universal Studio, has changed its logo a total of 12 times since it was founded back in 1914. The last one was released in 2012.
Apple once used an image of famous scientist Isaac Newton in its classical logo. This version was the earliest one that was released way back in 1976.
Metro Goldwyn Mayer (MGM) is a highly reputed studio having vast footprint in Hollywood. Since its inception in 1924, the studio has used six different logo versions in its films.
The cheapest brand logos created in the world belongs to Google and Coca-Cola. These emblems were created for $0. Yes, absolutely free of cost, yet they became highly popular in the design world.
Founded in 1953, Playboy's official logo is worth a lot in the financial world. The famous brand generally earns the revenue from the licensing of its logo which literally crossed $45 million in 2017.
The official logo of FedEx is created uniquely with a hidden arrow in its design. If you will look at it closely, you will notice an arrow forming in between the letter 'E' and 'X'.
4. Logo Statistics: Importance of Visual Elements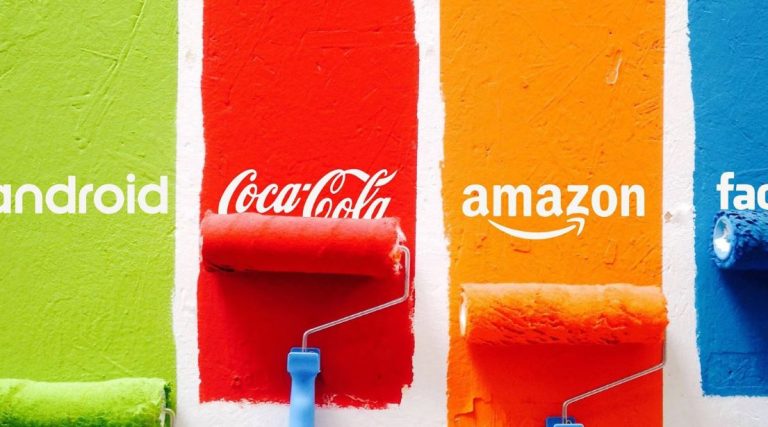 Choosing colors and styles for the logo requires you to think creatively most of the times. This is an important selection that provides logos a very fabulous look. The statistics prove this fact, and they simply do not lie. If you want to know those stats that prove how visual elements can play a big part in the success of your logo, take a look at points listed below.
A recent survey found out that more than 100 popular brands use blue in their logos. It is indeed a very catchy color that is preferred by many designers while creating company logos.
It has been noticed that brand recognition increases with the usage of catchy colors in the logos. People pay more attention to those logos that are visually beautiful and have used intrinsic colors in their design.
The most popular logo fonts Helvetica and Univers were created in 1957. Since then, these two fonts have become a preferred choice for creating wordmark styled logos.
Recently, a breathtaking detail about our brain's information processing has been found out in a study. It establishes that within just 400 milliseconds, the visual cortex of our brains can process the design elements of the logo.
A study also gives information about the perception building of people about any logo. It writes that 90% of people builds perception about the logo after analyzing its colors.
Talking about the love of monotone theme, many popular brands prefer using it in their logos. It has been noted that more than 76% of leading brands use mono or two color tones in their official emblems.
When it comes to choosing color combination, red and white is said to be the best one among many. It has been noticed that more than 45% of global brands use red and white in different types of capacities in their logos.
5. Logo Statistics: Cost of the Famous Company Logos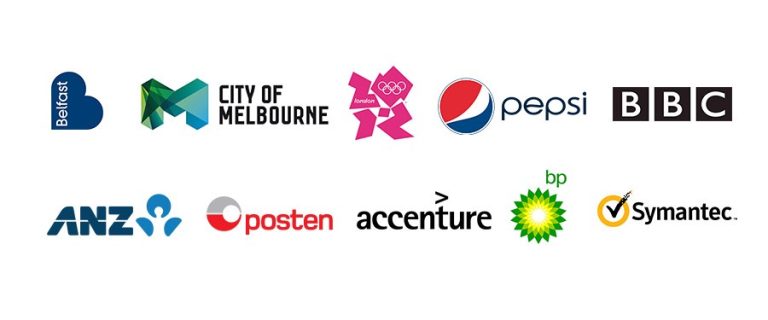 The logo design cost depends on various factors. From number of logo versions to types of design, different factors contribute in finalizing the price of a logo. Furthermore, the charges of a top-tier design company versus the pricing of a mid-level agency also brings differences in the cost of a logo. Here are some stats that defines how much a logo costs. It includes logo examples of some of the biggest commercial names in the world.
The most expensive logo till to date is created for Symantec. It nearly costs around whopping $1.28 billion. Yes, that is right, Symantec spent this much of money on their current logo design.
The biggest name in the news-broadcasting world, BBC paid around $1.8 billion to create its official logo. It looks simple yet modernistic, which is what makes it hugely expensive.
Another British giant hailing from the petroleum industry, British Petroleum created its logos with a gigantic amount of $211 million.
The famous commercial bank of Trans-Tasman region, Australia & New Zealand Banking Group (ANZ) designed its logo at a cost of $15,000,000. This huge figure also includes the rebranding campaign ANZ finalized for two years.
The famous design agency, Arnell Group redesigned the Pepsi logo for $1 million. This new logo looks more modernistic, yet it also carries the same color theme of PepsiCo Company.
People Also Ask (FAQs)
It is quite important to know the significance of logos in branding and marketing. This can be proved by looking at real numbers, as it gives us plenty of information about market statistics of logos.
How logo statistics prove its importance in branding?
Till to date, many logos have been created with a costly price tag. However, some of them stands out from the rest. The most costly logo ever created belongs to Symantec. It was created at a whopping price of $1.28 billion.
According to the logo statistics, blue is used most in the logo designs. After that, red and yellow is preferred more due to their eye-catching appeal.
To create an engaging logo design, you have to first understand and work on the concept of a logo. Then, you have to pick the right tools that can transform that concept into a real logo design.
In The End
That brings us to the end of this article in which we have discussed different logo statistics to help you understand the importance of emblems. Every company gives heavy attention to the designing of its logo. Not just that, they are willing to spend millions on its design, precisely to make it popular in the market. The above logo statistics prove this fact by the real numbers. It highlights different points that establishes the fact that logo is the most important element of company branding.
Meanwhile, if you are looking to design a company logo that can take your branding to the next level, get in touch with us today. We have got immense experience in designing different types of company logos, rightly as per the latest industry trends.