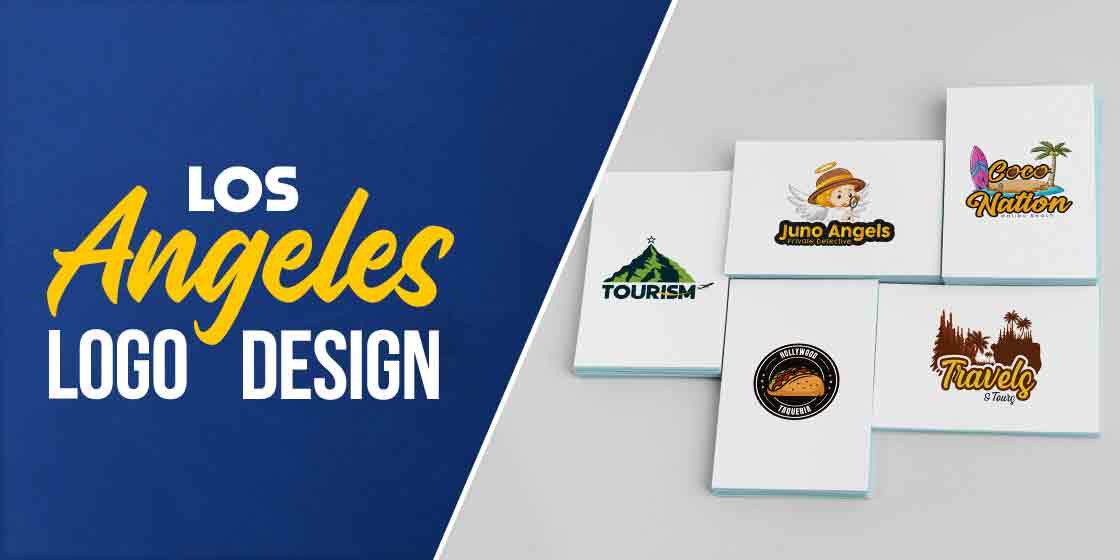 Beautiful Brand Logos by a Leading Logo Designer in Los Angeles
Standing out from the crowd is what every brand logo strives for. To be considered unique, and beautiful at the same time is something many logos strive for. But few actually achieve it. That is because in order to stand out, you need to have the right visuals with the right vibes, perfect for the brand and the scenario. And that is where our Los Angeles logo design excel.
Inspired by the City of Angels, as it is called, this style of design is clean, simple, and effective. The resulting designs are understated, yet have a voice that carries your brand identity far and wide. But how can you create one for your brand? If you are on the lookout for a logo designer near you, who understands your vision to create a logo inspired by Los Angeles, then Logo Poppin's logo design services are here to help you create an impressive Los Angeles logo design.
Give Your Business the Perfect Icon with Logo Design in Los Angeles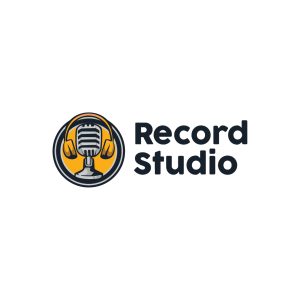 For each business or industry, there are certain factors to consider when implementing the Los Angeles logo design. These design elements are meant to signify what industry the company belongs to. Now, for some businesses, this system works. In fact, in many cases, it is a success. Brands that belong to industries like clothing or restaurants, find it easier to incorporate that in the design.
Corporate brands on the other hand, are left wondering how they too can add it to their brand icons. And that is especially true if the brand in question has no ties to the city of Los Angeles. So what are they to do then. For one, they need to understand that a subtler approach may be more desirable here. And second, they need to study the elements that make a logo a Los Angeles logo.
However, one thing to remember, is that no matter how well you incorporate the Los Angeles aesthetic within your design, it will be of no use if the logo fails to portray your brand's essence. Therefore, it is essential that you find the right logo designer in Los Angeles, who will guide you on your journey to create a memorable brand logo.
Portfolio of Logos Created by Our Logo Designers in Los Angeles
The City of Angels has inspired much more than mere logos and brand icons. It inspires ideas that live on for time endless. Our designers have experimented and understood how to design a logo that is timeless and everlasting as the best of the Los Angeles-inspired logos. Don't believe us? Take a look at some of these amazing logos inspired by the Los Angeles aesthetic.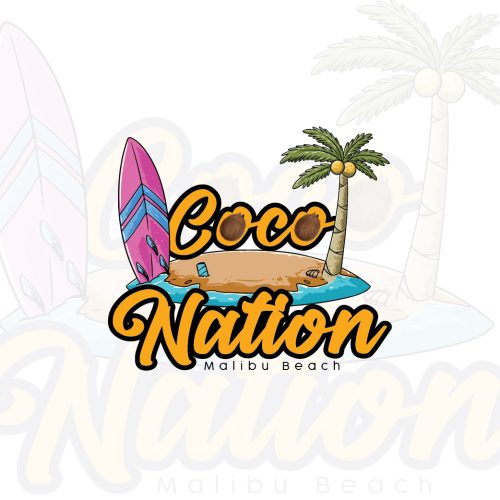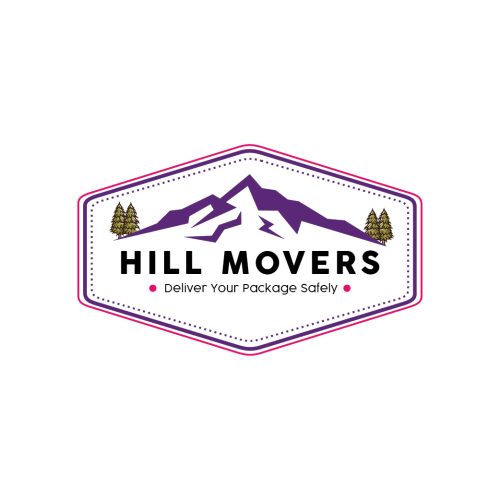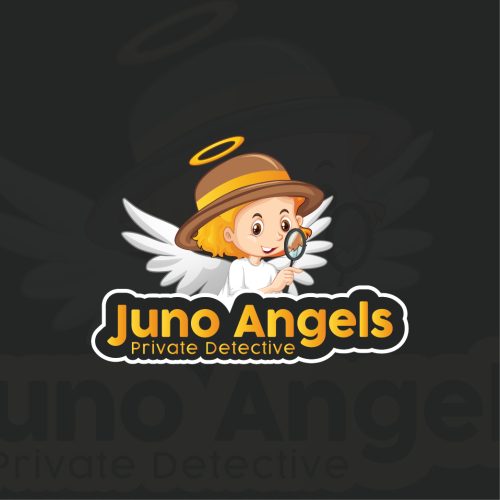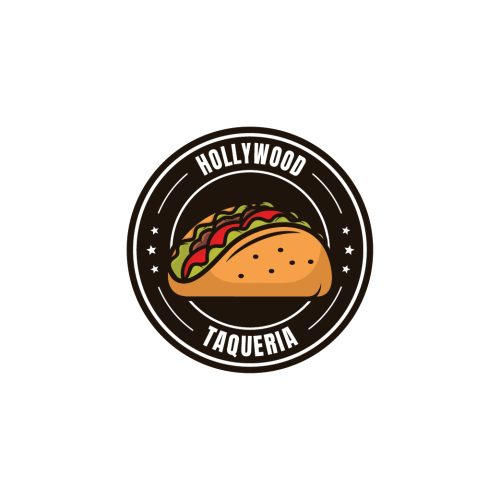 How to Create Your Perfect Logo Design in Los Angeles?
In its true essence, a perfect logo is one that represents its brand effectively to its audience. Think of it like one of the base pillars of your brand identity, without which your entire branding and marketing strategy will fail to have the right impact.
That is why, your logo needs to be good enough to pass the initial glance of an audience. It should look good, stand out, and be distinct in design. That is because as the first element of your visual brand identity to be seen by a potential consumer, it needs to be memorable, in a positive way. Too many details, or elements that clash can ruin the intended impact, which makes designing a brand logo a sensitive task.
That also means that incorporating the Los Angeles logo design elements into your logo needs to be a subtle process. Too much, you end up confusing the audience. Too little, it won't have the intended impact. Either way, the process will fail. So how is a logo designer in Los Angeles supposed to do it?
There are two ways in which a logo can incorporate elements of Los Angeles logo aesthetic.
Modifying Your Existing Logo to Boost Its Impact
Modifying an existing logo is a difficult endeavor, even at the best of times. that is because existing logos have a fan following and recognition behind them, a legacy that can be hard to rebuild. Modifying it without losing that recognition can be hard, especially if there is something unique about the design.
You need to find the balance between the elements you need to keep, and the Los Angeles aesthetic you want to implement. That process involves making multiple iterations and variations of the logo, and testing out what works best for your brand and its industry.
Creating a New Design in the Style of Los Angeles Logos
This is the more popular option for many designers, as it doesn't revolve around modifying an existing design, but rather allows you to start from scratch with a new vision. However, if you already have a logo that you're looking to replace with the new one, that could be a problem. The same issue of having an existing recognition is something that your new design will have to work hard to regain, even if the new logo isn't too different from the old.
If the new brand logo is vastly different compared to the old one, then, you will end up losing all of that existing brand impact, and will start again from scratch. For a comparatively new business, it wouldn't be that big of a problem. For older businesses however, it could mean a massive rebranding campaign just for its survival.
How Do We Create Los Angeles Logo Designs at Logo Poppin?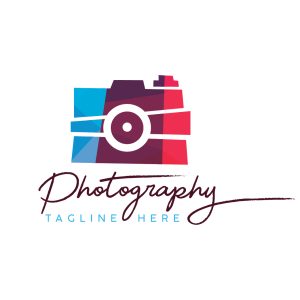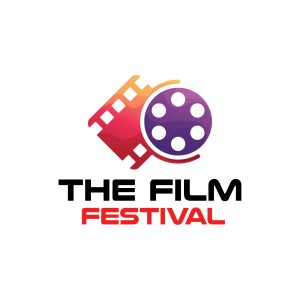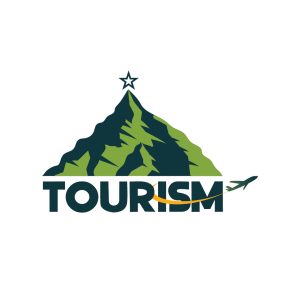 At Logo Poppin, we follow a simple, 3-step process when designing our brand logos. From the initial briefing, up to submission, our designers strive to offer the highest quality of service to all our clients.
Let's take a look at our innovative logo design process.
Send a Brief
To start with, the client needs to send us the brief for the project. A brief is a document that stipulates your vision for your logo, what message and tone you want to incorporate, and other relevant details to allow our designers to create the perfect logo for your brand.
Choose Your Desired Mockup
Next, our designers will discuss your brief, and will create a few mockups following the instructions within your brief. Now, the instructions for something creative, like a brand logo, can be perceived in a few ways. That is why, we believe is exploring all possible avenues before choosing the one to take. Once you receive your initial mockups, you can choose a couple of them to elaborate the design. Choose those that match your vision the closest, not on the basis of pure visual appeal.
Receive Your Final Los Angeles Logo
Finally, after multiple iteration of editing and shortlisting the chosen mockups, the final, fully edited and approved logo will be delivered to you, in the file format specified within the contract. Once you have your logo, you are now ready to test it out to see how effective that logo is with your brand.
What Makes Our Los Angeles Logo Design Good?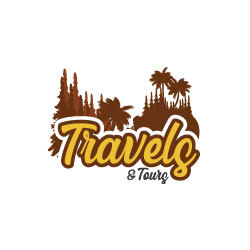 As a brand looking for a graphics design agency, you will find that they are a dime a dozen in the market. But finding skilled and experienced logo designers can be a bit challenging. Because while everyone claims to offer the best bang for your buck, the reality is often far from the truth.
However, the logo designers at Logo Poppin have one goal in mind – deliver what was promised to the customer. In years of experience serving many clients from a variety of industries, the one thing that keeps them coming back is that we honor our commitments. If we agree to deliver something a certain way, you can rest assured that you will receive your product as promised.
Customer Service Our Top Priority
With a focus on customer-centric policies, our teams ensure that the clients have a smooth experience throughout the design process. Our customer service specialists are assigned the task to ensure that every question, each issue reported by a client is resolved satisfactorily as soon as possible. So, whether you want to know how your design is progressing, or you want to know something about our services, our customer satisfaction agents are pleased to help you.
Delivering Quality, Every Time
Perfection can only be guaranteed when we strive to deliver the best quality of products to our clients, every time. And that is exactly what we at Logo Poppin do. We aim to create value for our clients greater than what is expected for us. We want them to know that we understand their problems and will stop at nothing to get them the solution they deserve. And it is this drive that brings our clients back to us for more.
Logo Designer Near Los Angeles FAQs
Rates can vary quite drastically from designer to designer, and even from agency to agency. Some of the factors that influence the price include the designer's experience, their geographical location, as well as the current market conditions.
There are multiple options for you to find the right logo designer near Los Angeles.
Use a freelance website like Upwork or Fiverr to find a suitable candidate
Hire a professional logo design agency to create a custom-tailored brand logo for you
Depending on how complicated your preferred idea and design is, you can expect the process to start within 3-5 days, with the first mockups reaching you by then. There are services out there who offer a quicker turnaround time, but considering that your logo is the most important part of your brand strategy, rushing it is not recommended.
Once your Los Angeles logo is ready, the next step is to use it in the correct places. Logo Poppin offers expert branding and marketing services to help you showcase your logo on merchandise, website, stationary, and a variety of other mediums. We will help you use your logo as part of a greater branding strategy.
Get Your Professional Logo Design in Los Angeles Made Today
Los Angeles logo design is quite an abstract idea, but one that we have mastered. It is a design concept that we see in many brand logos today especially those based in and around Los Angeles, with designs featuring the Hollywood sign and other famous monuments.
When done well, these logos have a grand impact on the audience. Elevating your brand identity and growing your business. Want to give your brand logo a makeover with a logo design in the Los Angeles style? Logo Poppin is here to get you the best Los Angeles logo vibes you desire for your brand's icon.