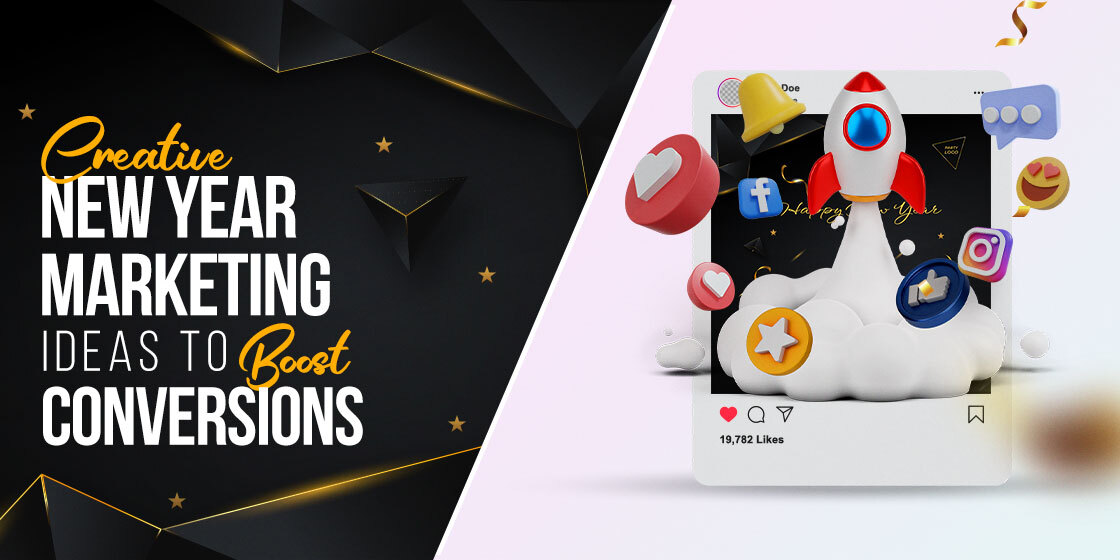 Best New Year Marketing Campaign Ideas You Need to Know About
We all know pretty well that new year is just around the corner. Every brand is gearing up to jump into this new year with fresh strategies and goals. It is certainly everyone's priority to utilize the start of the year to gain profits and attract new customers. But, to do that, they must need to think creatively to achieve their aspired goals. This could only be done by using new year marketing ideas that looks fresh and unique from the last one. There are various things that didn't worked out for brands in this year, and now they would be hoping to not repeat them in the coming year.
This type of approach is considered positive, because it allows you to move forward with a fresh mindset. Some businesses might be taking branding services or even hiring new guys who can execute proactive campaigns using new year marketing ideas. These campaigns would definitely define the ambitions of those companies. It will let the market know what these companies are thinking and how they want to achieve their goals this year by taking a fresh start.
From ecommerce to fashion, brands in every sector would be feeling pumped up to charge into the new year with creative ideas and objectives. However, to make them come true, they have to plan everything smartly without having any ambiguity. In this article, we will be also discussing plenty of new year marketing ideas that can help brands promote a strong identity in the market.
Let us first start from the basics understanding why taking a fresh approach in marketing is essential for every company from the very first day of 2023.
1. Why Devising a New Year Marketing Strategy is Important?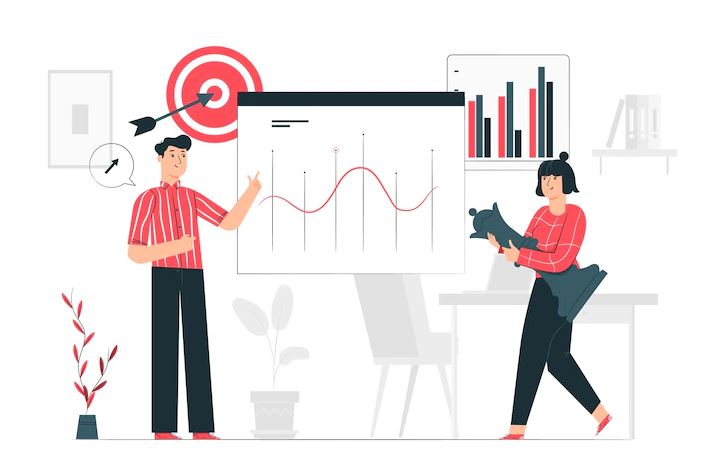 It is a known fact that every company wants to multiply its growth year by year. Nobody wants to remain stagnant because it is simply not a choice for today's commercial world. Those who want to remain at one place will always find it difficult to survive among the changing circumstances. It is the requirement of modern world that companies must need to adapt new business strategies to stay relevant in the market.
The start of new year reignites the fact for every company that they should grow exponentially in the market. However, to do that, they must need to think out of the box to overcome the failures they faced during the last year. It is the story of every business, no matter how big or small they are. Everyone faces different types of situations during the four quarters of the year. The thing is how they come out from them by implementing new strategies should be read and analyzed very briefly. It could lead businesses to new year marketing ideas that can outperform the previous ones.
Considering the competition, it is also important to devise sustainable branding tactics. The reason is that same old techniques can be copied by your rivals, hence most of them would certainly become useless for your business. Now, you have to come up with something fresh that can outperform them clearly. This is where crafting new year marketing ideas is important because it can allow you to showcase something new in the industry.
2. 5 New Year Marketing Ideas to Get Growth in 2023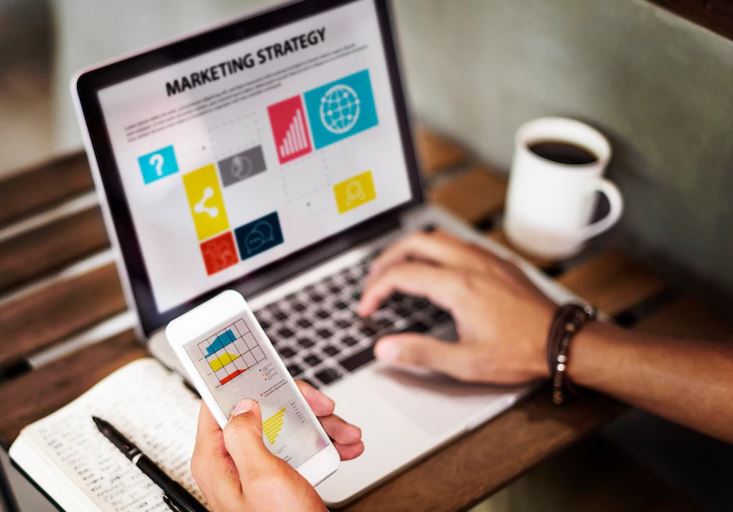 Marking the beginning of new year, it is important to jump into the market with creative thoughts. This applies for all the companies that are seriously looking to grow in the industry. However, most of them often fail to recognize the best marketing strategies for their business. It could happen due to a lot of reasons, in which little experience of the market matters a lot.
Many companies also struggle in the market due to implementing bad marketing strategies. It is a common problem with different companies that should be sorted out by following proven market practices. If you are also struggling to find creative new year marketing ideas that can grab people's attention, take a look at some of the tips given below. These few practices could come handy for your business marketing, provided you implement them with the right strategy.
Let's take a look at them below.
2.1 Start Free New Year Giveaways
Well, this marketing technique might look off to some businesses, but it provides great value in attracting new leads towards the business. The reason is that people always look for free gifts during the holidays. It is a unique way to engage their eyeballs, and tell them about your business. Many strategists also include it in the Christmas marketing ideas as well. They know that people would be eagerly looking to avail free gifts, so why not give them something that can also make them potential customers.
The choice of items for giveaways depends on your preferences. It also depends on the people that are your target audience. For instance, if you want to attract youngster towards your product, then you can choose promotional products like t-shirts, armbands, caps and more others. These things are liked by many youngsters, hence it definitely looks to be a good idea to engage them through it. If you have got more budget, you can also go for big promotional items like custom watches, bags, and more others. This technique really works well to promote your business and find new leads that fits best to become your targeted customers.
2.2 Launch a New Product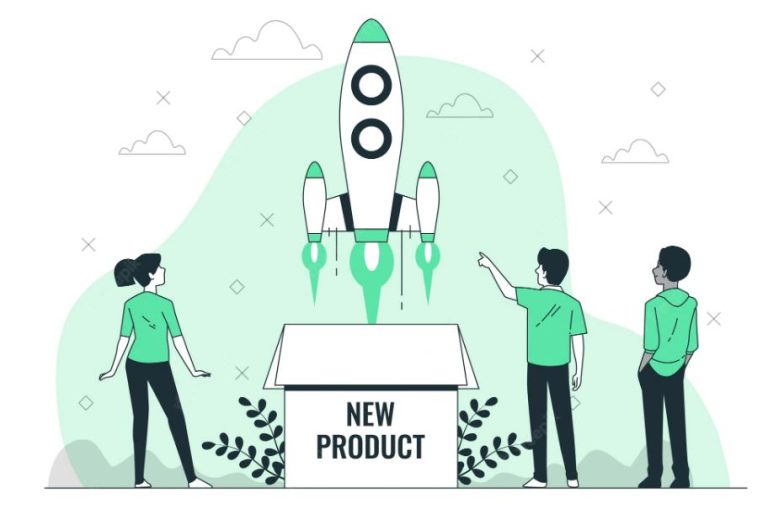 To start your new year with a bang, there is nothing more good than coming up with a new product. It is the best way to announce your ambitions with the start of the year. Generally, people look for something new at these special times. Hence, you can grab their attention by launching a new product in the market. Though the buildup of this product should be done prior to the launch, which means that the last two months of the year should be used for that. It will help you to build up some momentum, as well as curiosity among the people.
The start of new year also marks the end of holidays. This means that shoppers are re-entering into the market at that time. You can perfectly utilize this period to get sales for your new product. This technique can certainly give a rousing boost to your sales, provided you do the fundamental marketing correctly. Once it will establish a strong base for the product, then you can reap hundreds of sales all over the year. It is basically the start that needs to be solidified because things become easier as they come along.
2.3 Create a Buzz on Social Media
Social media provides you tons of opportunities to strengthen the marketing tactics of the company. It has the power to attract customers and build a strong footprint of any business in the market. This is the core reason why every company needs to understand the importance of social media platforms. Besides remaining active whole year, there are few specific times that can reap more benefits from social media. The usage of top platforms like Facebook, Twitter, Instagram and more on new year certainly looks to be a good idea. The traffic on these platforms becomes very high at the eve of new year, hence you can utilize that to your advantage by promoting different types of product related content.
The social media platforms are generally known for providing a strong reach in the market. So, there is no better time to use it on new year when people are rushing to use the apps to send greetings and wishes to their loved ones. You can use different types of techniques to create a buzz on social media, as that could help to attract tons of traffic during the first few days of new year.
2.4 Promote Referral Programs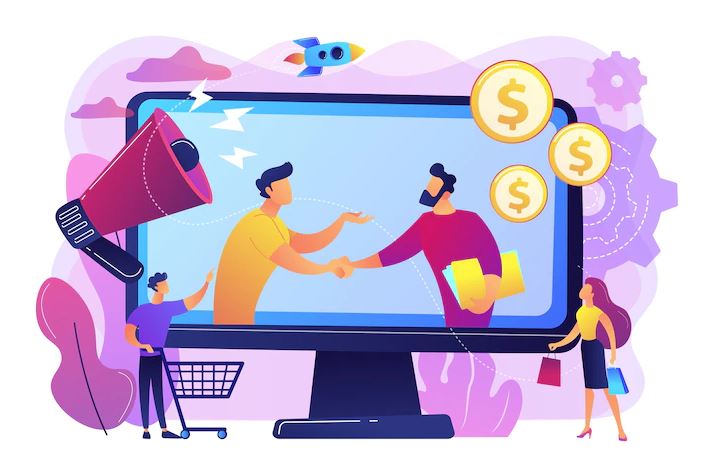 Nowadays, many companies have elevated their marketing techniques by using referral programs. It is a creative way to build a chain of people that can market your products or services in the industry. Many businesses are using referral programs to attract new customers. It is a cost effective way that not only saves your budget, but also gives your brand a strong market presence with the help of different referral agents. Though you have to pay some part of the sales to these people, but that also looks reasonable given the fact that you are getting leads from different sections of the market.
Promoting special referral programs on new year can definitely bring a lot of leads. It is the best time to tell people that they work for your company on part time basis to earn a good sum of money. Generally, this offer can attract various digital marketing professionals who are looking for a fresh gig from the start of new year. This way, you can build a strong referral program that will eventually help to bring in more customers.
2.5 Use Creative Newsletters
Some people think that email marketing is now becoming obsolete due to the arrival of other online marketing techniques. Well, this is certainly a wrong perception because email marketing is still very much alive with a new modernized form. Today, newsletters have taken the place of conventional emails, as they look more creative and dynamic to the people. Earlier, the emails were sent in a text-based format, but now it has changed the track by using complete graphical template in the form of newsletters. This technique has reinvented email marketing, slightly with a different dynamic taste.
Nowadays, many companies are email newsletters to promote their products and services. Apart from normal days, their usage on special occasions like new year even becomes more beneficial. They provide a great source to extract leads from the internet, if designed and promoted smartly to the targeted people. These newsletters are mostly designed in a complete graphical format, in which GIF based dynamic templates are now becoming heavily popular in the market.
People Also Ask (FAQs)
Those companies that are struggling to get sales and conversion need to work with new year marketing ideas. It gives them an opportunity to execute something new and extract sales through it.
Ecommerce industry has become very competitive in the last few years. With the arrival of different online stores, business owners need to create fresh marketing strategies to keep themselves relevant in the market, otherwise they could quickly fade away.
You can use different types of ideas for new year marketing. It basically depends on your products and targeted audience. Some of the top strategies you could use to bring traffic on new year includes referral programs, new product launch, discounted offers and more others.
Social media can play a big role in new year marketing. It can help you to attract new customers by showcasing creative ads. Furthermore, you can also run different social media contests to generate fresh leads on new year.
Free giveaways are considered a great option to engage new customers towards the business. It can be run and offered swiftly through social media platforms as they provide great features to target number of people.
Final Words
That takes us to the end of this blog in which we have discussed different types of new year marketing ideas you could use for your business. We all know that every business wants to get maximum sales and leads from the start of every year. But, to do that, they need to think differently to bring a change in their fortunes. They cannot simply go with similar old plans to get new success in the market. If they do so, they'll only face similar disappointments that have been earlier encountered in the previous years.
It is therefore recommended to use new year marketing ideas to get a strong boost in the market. If you are struggling to devise them, get in touch with us today. We have plenty of experience in working with creative branding strategies that can bring solid results for every company.