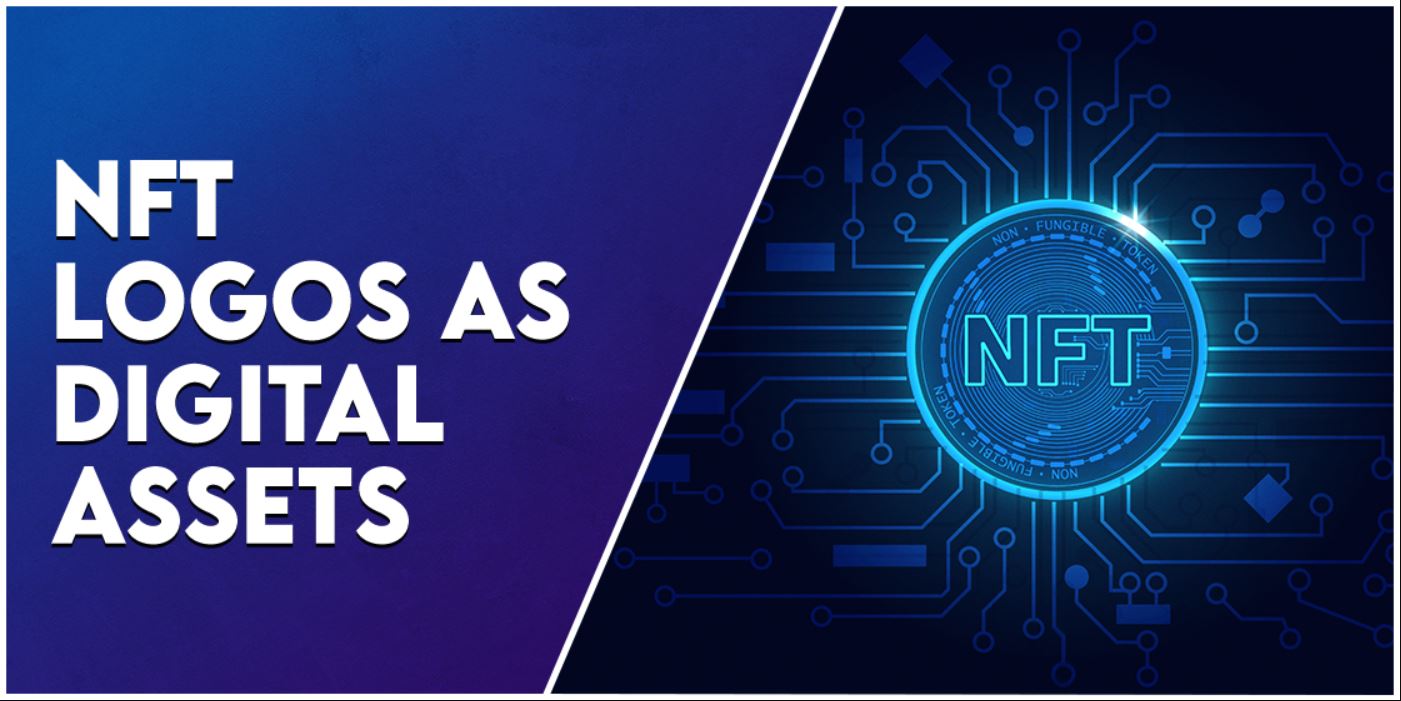 1. What are NFTs?
Before explaining what an NFT logo is. It's important for us to first understand what an NFT is. NFTs stands for Non-Fungible Tokens, which means that unlike fungible goods, non-fungible goods are neither replicable nor replaceable, because they have a unique and unmatched identity.
This uniqueness of NFTs is achieved with the help of a digital identification code that certifies the authenticity of the original against the copied. These tokens are part of the blockchain technology which has already brought a revolution through its decentralized economic framework after the popularity of cryptocurrency reached an all time high.
Today, in an age of counterfeits and fakes, the promise of identifying the original against a million copies has made NFTs a highly sought after digital asset. Having witnessed this in the past several months, businesses have jumped in on the opportunity to make the most out of the NFT craze in an attempt to not stay behind in the race.
Amidst all this hype, our logo design services team has seen a high demand for NFT logo designing.
2. What are NFT logos?
NFT logos are similar to what we generally call a logo, except that they are not really the original logo but an incorporation of a logo in an NFT artwork. These variants of the logos then become non-fungible due to the unique hash attached to them that marks its originality. As to how NFT logos are used, it varies. An NFT logo can be sold as a digital asset, or it can be distributed for free as collectibles for fans, which they cannot sell again.
Why would anyone want to own one if they can't cash on it you ask? Well, that's because previously whoever had digital collectibles could not really own the item as it could be replicated again without leaving any difference between the original and the replica. However, to possess the authenticated original version of an artwork in the form of a non-fungible logo has completely changed the game.
3. How do NFTs work and What are its Benefits?
The fact that NFTs have been able to remain a hot topic for so long proves that its benefits have addressed gaps in the digital world that were in dire need to be fixed. This is why more and more brands are coming onboard to reap the benefits of NFTs, making the business of NFTs a multi-billion-dollar industry that has created a buzz across the world, attracting artists, investors, brands, collectors, etc.
3.1 Ownership
Previously, digital art was an underappreciated art form, and creators and digital artists were not able to protect their rights on the artwork. In contrast, NFTs work by protecting the rights of the artists and by giving a remarkable value to works of art that previously remained under-appreciated due to no proper means of substantiating the ownership of an original and authentic piece of art.
While some critics have questioned the logic behind spending thousands of dollars on digital assets that can be easily copied, they clearly do not understand the purpose of creating and owning NFTs. As to how brands can make use of an NFT logo, it is pretty simple. Owning an original NFT logo provides a level of authority to the person in possession of it, making it obligatory for buyers to observe the logos usage under the seller's provided usage policy.
3.2 Transferability:
While there are other means of copyrighting a logo, no copyrighting method can trace the usage of the sold copies in a way that one can do with the help of NFTs. This is possible all thanks to the blockchain technology that makes it easy to transfer the ownership of an artwork without much hassle.
3.3 Profitability for Content Creators:
The ability of marking the authenticity of an artwork by turning it into an NFT, and by having the ownership of this authentic digital asset it is possible to regulate the use of your brand's digital assets. If a brand wishes to take royalties from the first, second as well as third level sales of a single NFT logo, NFTs help you generate a consistent revenue for a masterpiece.
3.4 Digital Renaissance:
The introduction of NFTs in the marketplace has allowed many artists to continue pursuing their passion all thanks to a revival of interest for digital art in the tech world. This digital renaissance, in turn, has created a multitude of business and investment opportunities for entrepreneurs and investors alike. In short, NFT has given a massive boost to the creator economy.
4. How to create an NFT Logo for your business?
Creating an NFT logo for your business does not have a hard and fast rule, however, businesses need to keep a few things into consideration. Firstly, they need to consider whether people would be interested in buying their NFT logo. That's because not all businesses have a fan following that might be willing to invest in their NFT.
Secondly, it's also important to determine your strategy for releasing these NFT logos, this is because there needs to be a right balance between the scarcity and abundance of an NFT. That's because it is one of the value defining factors of an NFT; other factors include its perceived value, its potential for resale, the quality of the token and the influence of the brand or the artist.
5. Examples of official NFT logos by Big Brands
Recently some of the most top notch brands have minted on the NFT craze by launching their own custom NFT collections. Depending on the influence of these brands, they were able to amass a huge amount of profit from these NFTs. From Marvel's superheroes to the Trump NFT, we've seen dozens of big names, both brands and creators, enter the marketplace of digital collectibles. Let's have a look at how some of the brands have used their logos as NFTs.
5.1 The Warriors Logo NFT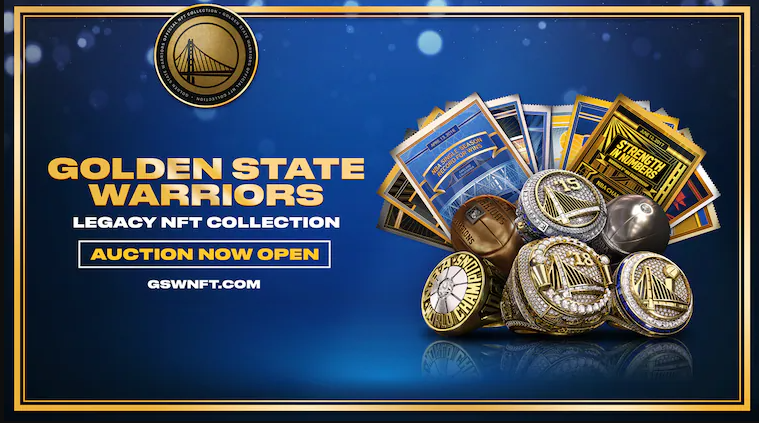 The famous NBA team, the Golden State Warriors, did not take long to join the NFT marketplace with their digital collectibles that were quickly sold for more than 2 million dollars. These included championship tickets and rings with the Golden State Warriors' logo embossed on them. Needless to say that these NFTs sold out like hotcakes. Among the buyers, one particular buyer alone bought all the six Warrior's championship rings for a whopping $871,581.
According to reports the first buyer to buy the first edition of all the six collectibles was promised to receive a physical ring as well. Another notable thing about these collectibles is how the Warrior's like Coca-Cola have incorporated their team logo in these digital collectibles. While there are more NBA NFTs that aren't all based on wearables with NBA team logos, the trend is shifting more towards wearable assets.
5.2 Coca Cola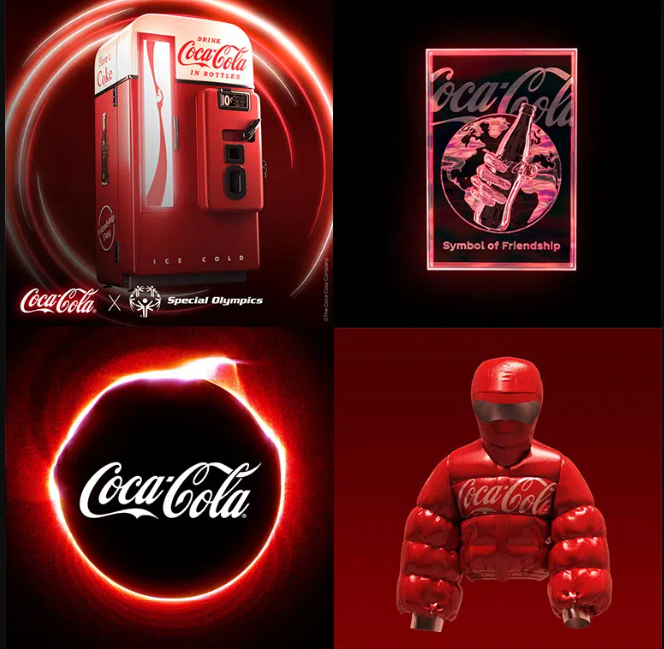 In 2021, on international friendship day, Coca-Cola launched an NFT loot box that contained four NFTs that could be used in the Metaverse. In speaking of the initiative, Selman Careaga, the president of Global Coca-Cola Trademark said, "We are excited to share our first NFTs with the Metaverse, where new friendships are being forged in new ways in new worlds, and to support our longstanding friend and partner, Special Olympics International."
As soon as the news came out about the NFTs, it became a hot topic among Coca-Cola fans as well as NFT enthusiasts. The fact that these NFTs are launched by Coca-Cola as digital assets that can be utilized in the Metaverse, and has their iconic logo incorporated into these NFTs, has made them highly valuable. That's because it's a known fact that people are willing to spend large amounts of cash on buying in-game skins and collectibles. Much of the revenue generated by games such as PUBG and Fortnite depends on attracting players to spend cash on these in-game assets.
Keeping in mind this business model followed by game developers, it is understandable why brands want to make the most out of this trend by attracting coke fans to show the world their love for the brand.
5.3 GAP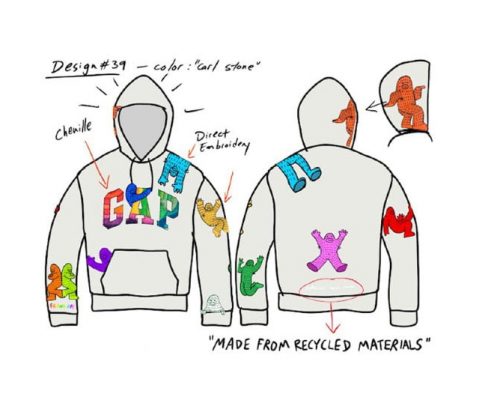 In January 2022, the famous clothing brand GAP launched its first NFT collectible. What makes this one unique is that unlike most other brands these NFT hoodies are entirely physical assets. The collection was designed in collaboration with Brandon Sines, and only has 100 pieces that were sold on a first come first served basis.
These 100 physical hoodies, despite their low quantity, are further divided into four different categories: common, rare, epic, unique. Sold at different prices, starting from $8.30 for the regular version to $415 for the others, these 100 hoodies are part of GAP's most limited edition of clothing ever introduced. It would certainly be a treat to see similar physically wearable NFTs sporting clothing logos on them.
5.4 DKNY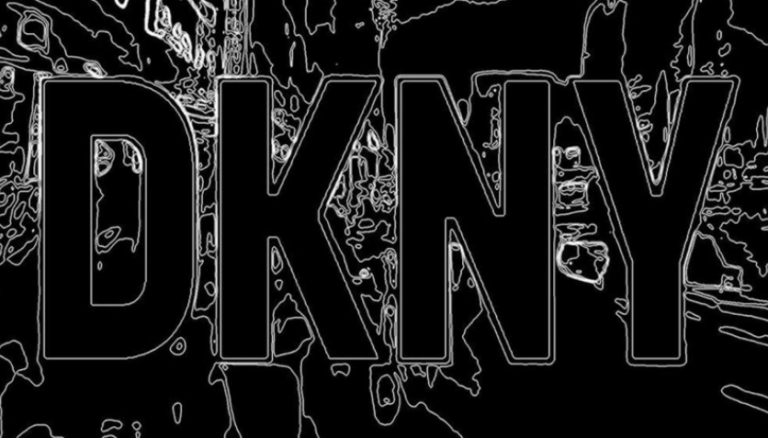 Perhaps one of the only few brands that did not take the route of creating wearable NFT items is DKNY. The brand instead created a variant of its logo, creating an NFT logo in its truest sense. While it was expected that brands would follow suit and take the same approach, they've instead opted to incorporate their logos in digital items that can be used in the Metaverse.
In all honesty, the approach taken by other brands seems to be the best as it shoots two birds with one stone by making collectibles that address the demands of both Metaverse as well as NFT enthusiasts.
Frequently Asked Questions
NFTs are non-fungible tokens which are a blockchain-based encrypted smart contract. NFTs are used to validate the validity (and history of ownership) of any digital asset, but they are most often utilized in the fields of digital art and graphic design.
$91.8 million was paid for Pak's 'The Merge.' It was purchased by 28,983 collectors for about $100 million. On December 2, 2021, another Pak piece, The Merge, became the most expensive NFT ever sold, with over 30,000 collectors paying in for a total of $91.8 million.
Yes, it can be made for free if you employ lazy minting. The cost of gas fees to develop and register an NFT on a blockchain varies widely for the standard ones. Then the cost grows and declines as the blockchain is used. A standard NFT might cost anything between $10 and $150.
Conclusion
In the past year we've seen numerous brands make use of the growing trend of NFTs and the Metaverse. Cashing on the marketing opportunities presented by NFTs, marketers have not shied away from taking a new approach to their marketing efforts.