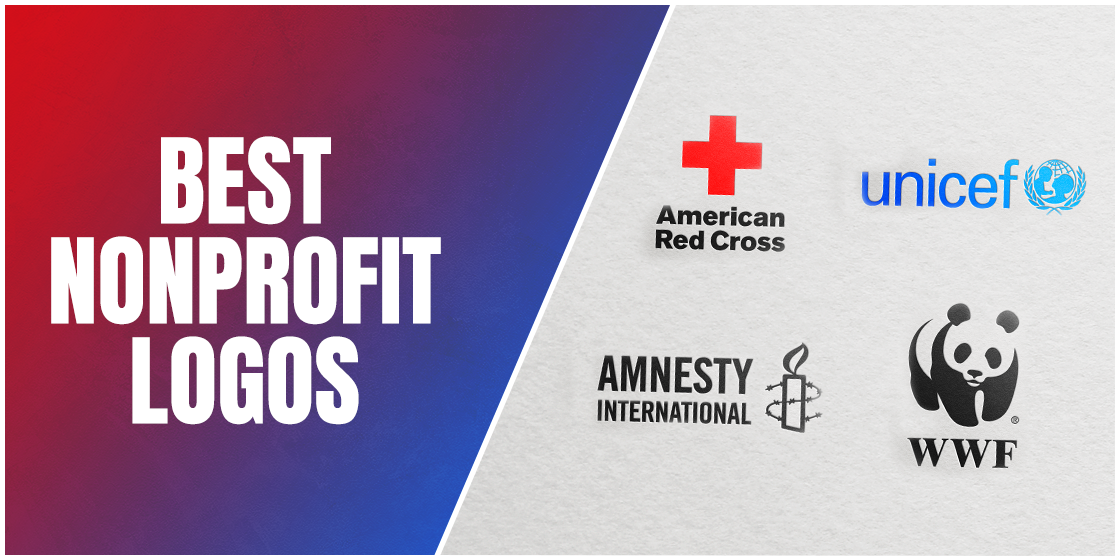 Find Out What Do These Nonprofit Organization Logos Stand for Today
Not every organization is out there to make money for its shareholders. Some work to fulfill a purpose, a mission that they sorely believe in. Also known as non-business or not-for-profit organization, these entities often represent their mission with their nonprofit logos
Often, these organizations are focused on their mission, which might be humanitarian or general in nature. This purpose, one that drives these entities, often finds itself on the symbol that represents the organization. Some of them, like the logo for World Wildlife Federation, showcases their mission with an appropriate mascot, while others opt for different types of logos, like combination or even wordmark logos.
So, without further ado, let's discover nine of the best nonprofit logos that are working hard for their respective missions.
1- Nonprofit Logos – How Do They Differ from Your Common Brand Logos?
Essentially, a logo is a logo, whether it is for a nonprofit or a for-profit corporation. In both of these cases, the purpose of a logo is to establish a brand, making the symbol and the message it represents memorable.
That is the point where the purposes start to diverge. The end-result for businesses is to ensure that their logo speaks to their prospective clientele, in order to boost their revenue and maximize profits. Nonprofit organization logos on the other hand, are designed to attract the maximum amount of people to their cause, boosting donations and financial patronage.
While the distinction may seem a bit vague, it is an intrinsic difference that separates the purpose of brand symbols for a nonprofit or a for-profit business. And it is that subtle difference that requires subtle finesse, for which many corporations hire professional logo design services.
Now, there are different kinds of nonprofit organization logos, depending on the type of entity it represents. For humanitarian or welfare foundations, the logos are generally more volatile, and designed to evoke the desired emotions. However, for entities such as arts clubs, or other social and recreational clubs and groups, their logos are subdued yet centered around their purpose.
2- Famous Nonprofit Logos Active Around Us
Today, there are hundreds and thousands of organizations out there, who are working hard to bring attention to their mission and efforts.
From humanitarian entities like UNICEF or the American Red Cross, to educational and free broadcasting entity like the PBS, these organizations strive to raise awareness for their efforts. And one of the best ways to do that, is to create great nonprofit logos representing them.
Let's look at some of the most popular and famous of these non-profit organization logos we see around us today.
2.1- Girl Scouts of America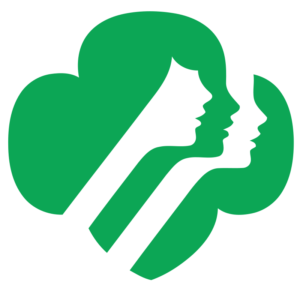 The Girl Scouts of the United States is a youth organization for American girls, both living in the USA and abroad. Like the Boy Scouts, the purpose of the Girl Scouts is to empower the youngsters, teaching them valuable like skills as well as instilling in them a sense of compassion, honor, confidence, and self-reliance.
With a primary purpose to empower young girls and arm them with the skills to be a strong leader, their motto perfectly represents the same sentiment – Be Prepared.
2.2- Médecins Sans Frontières (Doctors Without Borders)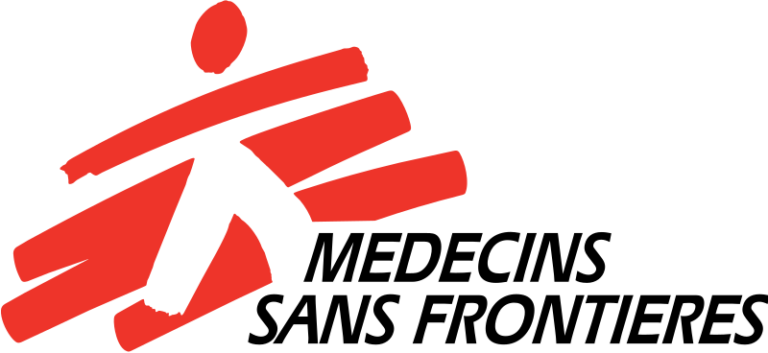 MSF is an international nonprofit organization of French origin. It is known for providing medical and other humanitarian services to people in high-conflict zones or struck by endemic diseases. Most of their work includes treating the underprivileged people suffering from diseases like resistant infections, HIV/AIDS, Hepatitis, Tuberculosis, and tropical diseases malaria and dengue.
The organization relies on a network of volunteers and donors, who provide aid in the form of either medical services, or financial donations, and they offer their aid regardless of race, religion, or creed.
2.3- Amnesty International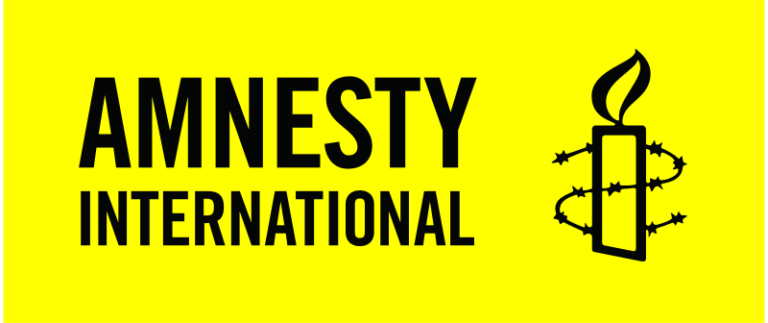 Amnesty International's symbol is one of the most popular nonprofit logos seen nowadays. A highly outspoken NGO, it works to highlight issues of human rights and mobilize public sentiment in order to right those wrongs.
Over the years, it has been one of the most outspoken organization on the topic of capital punishment. They consider it to be highly barbaric, and are trying hard to have it abolished globally. Moreover, they have also raised awareness about the plight of various undermined communities worldwide, exposing the crimes against humanity being committed around the globe.
3- Powerful Nonprofit Logos with Strong Messages
As we discussed earlier, there are multiple kinds of nonprofit organizations. Now, for some of the lighthearted types of NGOs, such as social or sports clubs, an organizational symbol might not have as strong an impact compared to say, a humanitarian organization such as Goodwill or Habitat for Humanity.
Let's take a look at the missions behind some of the most powerful nonprofit logos in the world.
3.1- Oxfam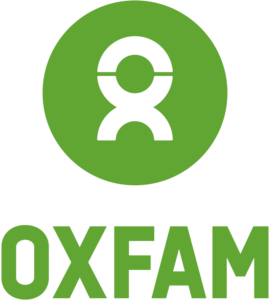 Oxfam is a British nonprofit, non-government organization, formed in 1942. It comprises of 21 independent charities that all work under the Oxfam umbrella, and their mission is to reduce and eradicate poverty from the world. Currently headquartered in Nairobi, Kenya, the organization has been hard at work for eight decades now.
Over the years, Oxfam has offered their services throughout different humanitarian crisis, such as the North Korean famine of 1994-98, East African drought of 2011, the Yemeni Crisis, and more. They are also considered the leading providers of water sanitation services in war-torn or crisis-stricken areas across the globe.
3.2- UNICEF

UNICEF, also called the United Nations Children's Fund, is a body of the UN which deals with humanitarian and developmental issues in children across the globe. One of the most widely known social welfare bodies in the world today, UNICEF has worked diligently to improve the life of children in underprivileged or war-torn areas.
Their activities include worldwide vaccination and immunization services, disease prevention programs, treatment of HIV-stricken mothers and children, advocating for and improving maternal and childhood nutrition in many crisis-stricken areas, as well as emergency relief to suffering communities.
3.3- WWF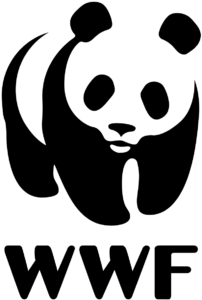 The WWF, also known as the World Wide Fund for Nature, is an international nonprofit organization who advocates and works towards nature preservation. To that end, they work to come up with strategies and plans to reduce the adverse impact of humans onto our environment. The work of WWF is focused in six areas – wildlife, forests, food, freshwater, oceans, and the overall climate.
Originally, the organization was called the World Wildlife Fund, and it is still officially known as that in the USA and Canada. One of the most iconic nonprofit logos, it has always featured a giant panda, an endangered species that was the focus of the WWF for a long time, and was the perfect representation of the organization's mission. Over the years, they have popularized many global initiatives, such as the Earth Hour, Debt-for-Nature Swap, and more.
4- Veteran Nonprofit Organization Logos and Their Age-Old Missions
Many NGOs nowadays are comparatively quite new, even though they have been advocating for their missions for a few decades. That is because there are a few organizations that have been working for the betterment of the society and the world at large for more than a century today.
Let's discover some of the famed, veteran nonprofit logos we still see around us today.
4.1- American Red Cross

The American Red Cross is an affiliate of the International Red Cross and Red Crescent Societies, and is a nonprofit humanitarian organization that provides emergency assistance, and relief aid for communities around the globe struck by calamities. Today, it is one of the most easily recognizable nonprofit logos we see around us every day.
Since it was founded in 1881, the society has provided aid on many fronts, such as organizing blood drives, cellular therapies, disaster preparedness courses, and disaster response to calamities such as the Messina earthquake of 1908, World War I & II, the 2005 hurricanes, and more.
4.2- The YMCA

The YMCA is a worldwide youth organization headquartered in Geneva, and was founded as the Young Men's Christian Association to instill and promote good Christian values. Soon it became a worldwide phenomenon, with local chapters focusing on youth development with activities designed to stimulate the mind as well as the body.
Throughout the decades, the association has set up athletic facilities, skill building setups, youth hostels for free lodging, and much more to improve and enhance the outlook of a young Christian mind.
4.3- Goodwill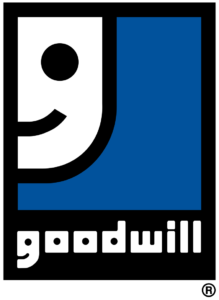 Goodwill Industries, known simply as Goodwill, is an American nonprofit organization that aims to provide a variety of community-based programs for people who are finding it hard to get employed. These programs include job training and skill building, employment placement, as well as rehabilitation and assimilation of people such as veterans into the normal society.
Supported by a network of retail stores, it also provides extraneous services such as providing economical items of clothing for people living under the means. Moreover, they promote and educate people about the value of donations, and how it can help uplift those who are down on their luck, as well as help the environment by reducing waste.
5- Creating The Best Nonprofit Organization Logos for Your Mission
Now, the process to design your own nonprofit logos is essentially the same as any other brand logo. However, if your nonprofit organization has a deeper meaning or purpose behind it, then you need to follow these steps to ensure that your message is portrayed well.
Think about your mission, and how do you want it to be portrayed.
Develop a suitable tagline, if you haven't got one yet.
Decide on the emotion/s you want your viewer to feel.
Be very careful about your color combinations. Color psychology can help you evoke the right emotions.
Choose logo fonts that suits the aesthetic of your logo idea, as well as your organization.
Keep it simple. That will help make your symbol memorable.
Frequently Asked Questions
A nonprofit brand is one that does not work to make profit for its employees or owners, but rather works to generate resources for their portrayed mission.
Good nonprofit logos are those that perfectly portray their intended message, and are able to attract people to their cause.
There are a few ways you can make your nonprofit memorable.
Be easy to relate to
Appeal to the right emotions
Be someone who makes people think the way you want.
To make your nonprofit stand out, you need to:
Create the perfect logo that appeals to the viewers, and portrays your brand message clearly.
Have a unique and attractive motto that can help you get your message out.
Conclusion
Designing the right nonprofit logos is not difficult, if you know the kind of impact you want it to have on your viewers. For a humanitarian organization, a logo that tugs at the heartstrings while portraying your mission is the way to go.
However, when researching on how to design a logo for your nonprofit organization, you need to be careful. You need to ensure that the logo designer you've hired has understood what your NGO does, as that will help them create the perfect logo.