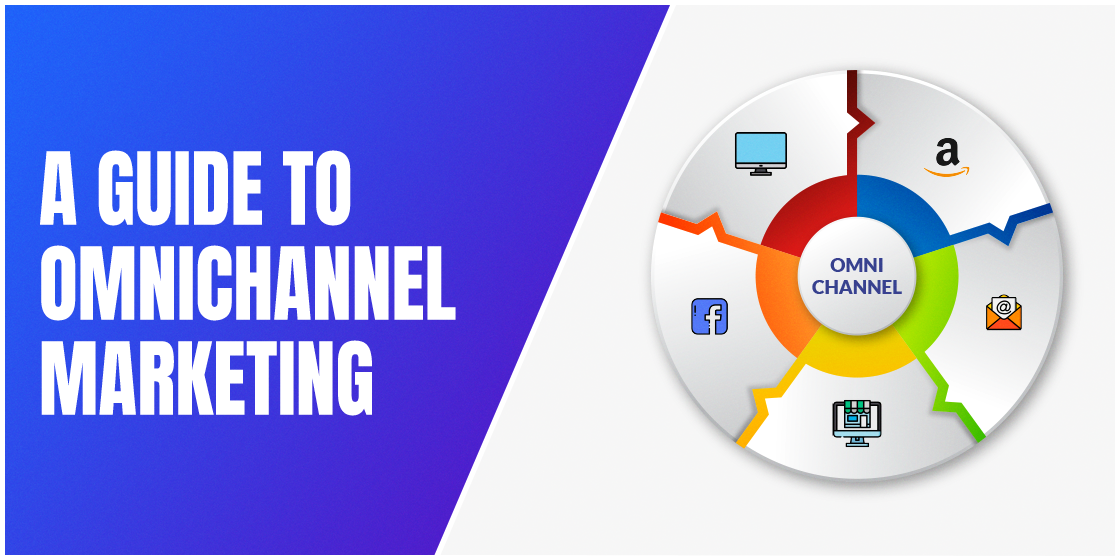 What is Omnichannel Marketing and Why We Need
Today's fast paced technological advancements are revolutionizing the way we interact and engage with our customer's. However, with the increasing complexities of marketing, pertaining to the growing list of marketing channels, it has become crucial to understand the definition of what Omnichannel Marketing is as compared to the traditional, Multichannel Marketing.
Omnichannel Marketing is basically the integration of multiple marketing channels into a seamless customer experience. Its goal is to provide customers with a consistent, cohesive experience regardless of how they interact with your brand.
This could mean, for example, that if a customer starts researching a product on your website, they can easily purchase it in-store, or vice versa. Basically, it focuses on improving customer experience and developing better relationships between you and your customers across all the relevant channels and touchpoints.
Thus, leveraging the benefits of an effective omnichannel marketing strategy can create a seamless customer experience across multiple channels and has myriads of benefits when implemented properly.
1- Understanding Omnichannel Marketing Vs Multichannel Marketing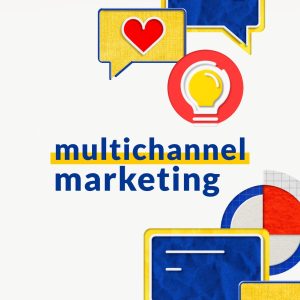 It's important to note that omnichannel marketing is not the same as multichannel marketing. One of the main reasons why both of these terms often become a cause for confusion is because of how they both focus on the use of multiple channels to reach consumers and prospects.
However, a deeper look into the meaning of both these terms makes one realize that they are as distinct as the terms branding vs marketing.
Multichannel marketing refers to the use of multiple channels for a campaign. Each of these channels are used as a separate segment of the marketing mix, but the content that is posted on these multiple platforms is not personalized for the particular market segment that each of these platforms offer.
This is why, in multichannel marketing, the marketing collateral is focused primarily on boosting engagements with the help of maximum exposure through multiple channels. This is why taking such an approach would lead a marketer to gain higher social media engagement but would not attract higher conversions.
In short, this approach focuses on quantity over quality, and despite succeeding in its goal, does not prove to be effective in boosting conversions. Often these bulk emails and newsletters fail to provide value to a large segment of the customer-base, which leaves the other segment irritated at receiving irrelevant content.
In stark contrast, omnichannel marketing views all channels as part of a unified whole. In this scenario, customers can switch between shopping online from one device to another and finally make the purchase in the physical store.
This holistic approach is necessary to provide customers with the seamless experience they expect and demand, offering a purely customer-centric experience which is why the content posted across the multiple platforms is in accordance with the bigger picture, and not the short term goal of making instant conversion.
By focusing on providing value to customers with highly curated content for different target audiences, omnichannel marketing avoids bluntly making a call to action, and instead allows businesses to educate the audience, leading them into making an informed decision.
2- Why is Omnichannel Marketing Important?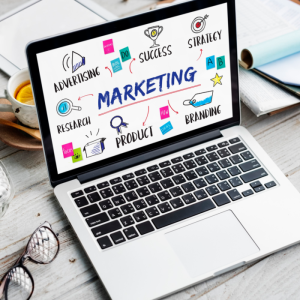 In today's age of instant gratification, customers expect to be able to interact with brands on their own terms. They want to be able to research a product online, find it in-store, and purchase it with ease. Moreover, they expect all of these interactions to be consistent, regardless of the channel they're using.
Omnichannel marketing is the only way to provide this type of seamless customer experience. And as customers become more and more accustomed to this level of convenience, it's only going to become more important for brands to adopt an omnichannel approach.
3- What are the Benefits of Omnichannel Marketing?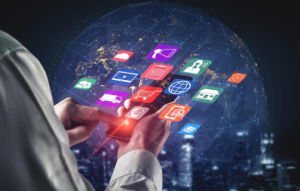 There are a number of benefits that come with implementing an omnichannel marketing strategy. Some of the most notable include:
Increased sales: Studies have shown that omnichannel shoppers spend more than single-channel shoppers. This is likely because omnichannel shoppers have a better understanding of the product and are more likely to find what they're looking for.
Improved customer retention: As omnichannel marketing takes a more customer centric approach, it is more likely for your brand to successfully boost customer satisfaction and as a result notice an increased number of returning customers due to a positive, customer centric experience.
Deep insight into customer behavior: Omnichannel marketing focuses on holistically analyzing data across multiple channels, which allows a business to better understand how customers behave across the sales funnel. This way, looking at the data holistically, marketers learn to build a better personal branding strategy and prioritize the most effective touch points, instead of looking at each channel in an isolated environment and continuing to invest on them despite no profit.
Increased brand awareness: Because omnichannel marketing focuses on a well-integrated and seamless shopping experience, it is highly likely for the brand to have a consistent look and feel across all channels. This can create a strong brand with the help of an increased brand awareness and recognition, which ultimately drives sales.
Reach New Market Segments: Opting to work on an omnichannel strategy opens up new opportunities for your business as it allows you to reach new market segments which could have otherwise remained unexplored.
4- What are the Challenges of Omnichannel Marketing?
Like implementing co-branding ideas, there are some challenges that come with implementing an omnichannel approach. Some of the most common include:
Channel integration: One of the biggest challenges of omnichannel marketing is integrating all of your channels. This can be a difficult and time-consuming process, but it's essential to create a seamless customer experience.
Data management: Another challenge is managing the data generated by all of your channels. You need to be able to track and analyze this data to understand what's working and what isn't.
Customer expectations: Finally, it's important to manage customer expectations. Customers who are accustomed to the convenience of omnichannel shopping may be less patient with brands that don't offer it.
This can create pressure to implement an omnichannel strategy, even if it's not the right fit for your business.
5- Building an Effective Omnichannel Marketing Strategy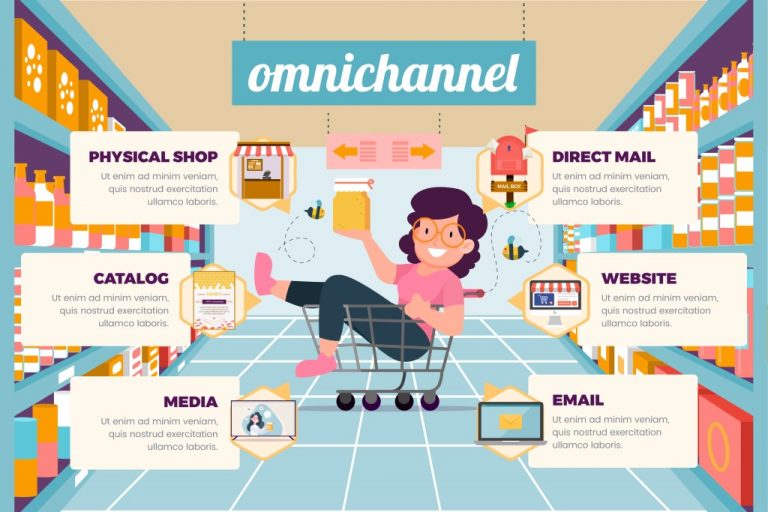 Building an omnichannel marketing strategy is crucial for consistently maintaining your focus towards a customer-centric approach. It shall help you connect all the touchpoints, both online and offline, for restructuring the way these are integrated with each other. The better the integration is, the better the customer experience across all channels.
By avoiding operating these touchpoints in silos, we can create a campaign that carefully executes everything in perfect cohesion. While it may seem like a daunting task. But if you take the time to carefully plan and execute your strategy, you can create a cohesive, well integrated campaign that will reach your target customers across all channels. Here are some tips to help you get started.
5.1- Work on Your Website and Social Media
Creating an omnichannel experience is an arduous and time-consuming process, and your business doesn't need to be in every location at once; you'll get there in due time. But, before moving on to other platforms, start with your website and social media channels and get them right.
As these two will be the foundation of your omnichannel marketing strategy it's important to ensure that your website is mobile-friendly and the entire online process is free from any dead-ends across each marketing channel, since the very purpose of omnichannel marketing is to provide a seamless shopping experience.
In doing so, you'll succeed in having a consistent brand voice and message across all channels, as well as making sure that customers can easily move from one channel to another.
5.2- Create Compelling but Relevant Content
Content is king when it comes to omnichannel marketing. But you must create compelling, relevant content that will resonate with your target audience. This content should be informative, entertaining, and engaging. Relevant content shared through relevant channels can slowly but gradually create a regular viewership.
This is extremely important to understand as gaining new viewership which does not guarantee to return again is not as crucial as it is to maintain the viewership of someone already engaged with your brand.
5.3- Think About the Customer Journey
One of the most important aspects of omnichannel marketing is understanding the customer journey. Think about the steps that your customers take when they interact with your brand, and create content and experiences that address each step. By understanding the customer journey, you can create a more personalized and seamless experience.
If a business has a social media page, and receives a lot of comments there underneath pictures and posts of new products and services, then an omnichannel approach would attract them onto your website from there. How can that be done? Through, for instance, Facebook marketing, also known as Facebook Marketplaces.
While people generally do not visit even their most favorite websites as often as they log on to social media, their frequent usage of these platforms can help you attract them from these platforms towards the final touchpoint in your online sales funnel, that is, your website.
5.4- Choose the Right Channels
There are a variety of channels that you can use for omnichannel marketing, so it's important to choose the right ones for your business. Consider your target audience, your goals, and your budget when selecting the channels that you'll use. Some of the most popular channels include social media, email, SMS, push notifications, and in-app messaging.
Even choosing the right options among social media platforms is crucial to avoid wasting time and energy on promoting your services and products on a platform that does not have a user-base similar to your target audience.
5.5- Test and Optimize
As with any marketing campaign, it's important to test and optimize your omnichannel marketing strategy. Try different tactics and see what works best for your business. You should also track your results and analyze your data so that you can continually improve your campaigns. Omnichannel marketing can be a complex and time-consuming process, but it's worth the effort.
Moreover, A/B testing is part and parcel of marketing. Thus, even what may have previously worked may not work now.
5.6- Provide Unique In-store Experiences
Since the introduction of Amazon Go brick and mortar stores more and more online businesses are adapting a similar omnichannel retail model. Given the technological advancements made in the past several years, a lot more could be done to improve the in-store experiences by blending the online and offline marketing channels.
Pop-up notifications, for instance, can help remind customers not to forget an item saved in their shopping list while they're still at the store. Even the most minute things can add value to the overall customer experience.
5.7- Leverage Consumer Insights
For the better implementation of an omnichannel strategy, leveraging collected data and analyzing it from a holistic view can help businesses personalize consumer experiences for a successful omnichannel strategy. To do this, brands can make use of the myriads of tools available for creating an effective strategy that's rooted in statistics.
5.8- Focus On User Segmentation and Personalization
Today, the amount of promotional messages we receive in our mailbox are enough to put us off instantly. What's important, therefore, is to create highly personalized emails with catchy subject lines that could effectively attract one's attention.
For this reason, it is important to focus on user segmentation and personalization, based on data points such as customer loyalty status, average order value, buyer persona, etc.
By focusing on these data points that are aligned with your goals, you can build a better understanding of how you need to communicate with the target audience, and improve customer experience.
Frequently Asked Questions
Omnichannel approach means to create a seamless usage experience for your consumers across all platforms that you sell through, both online and offline.
The primary difference between the two is that multichannel marketing focuses on engaging customers wherever possible, while omnichannel marketing focuses on improving customer experience by offering different approaches.
Any brand that sells its products in their brick-and-mortar stores, their Instagram and Facebook's marketplace, their website, and/or and app, can be considered an example of omnichannel marketing, such as Nike.
Some of the most popular brands that are truly omnichannel include:
– Apple
– Carrefour
– Harrods
– Lancôme
– Argos
Conclusion
Omnichannel marketing takes a drastic shift away from the traditional, multichannel marketing approach that focuses on increasing the number of channels and boosting the number of engagements. By taking a quantitative approach, omnichannel marketing has massively improved on the pitfalls of multichannel marketing.
Where the latter failed to address the complexities involved with the growing number of marketing channels, omnichannel marketing simplifies the issue by unifying all the marketing channels with its holistic approach, which has ultimately taken the road towards a customer-centric marketing strategy for higher customer satisfaction and a greater conversion rate.