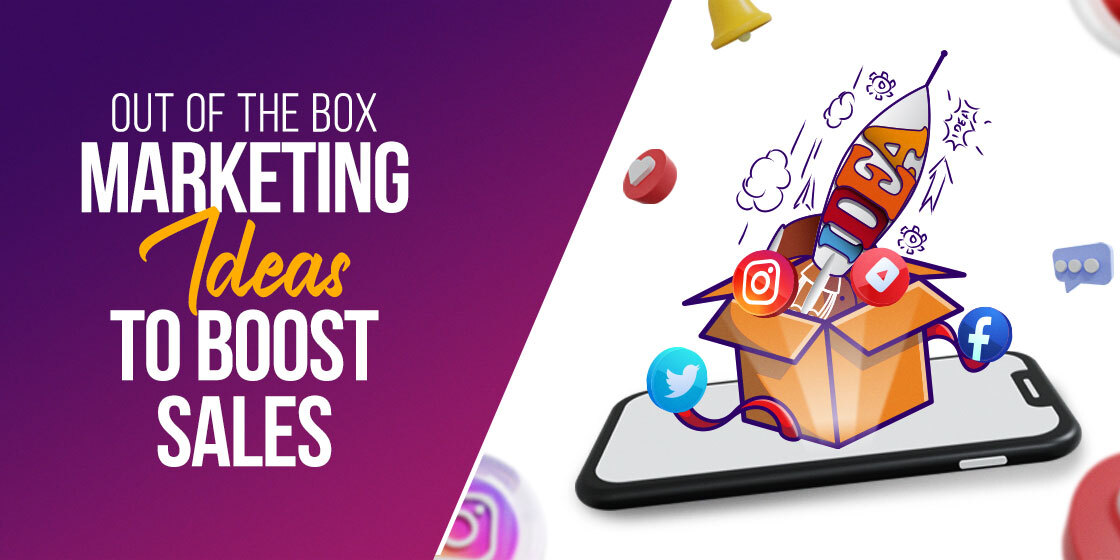 Know About Creative Marketing Ideas That Can Bring Traffic
Creative marketing is considered very important to boost company sales. It allows companies to promote their services and engage customers towards the business. From startups to established organizations, everyone pays heavy attention to marketing because all of their sales and conversions are dependent on it. To make sure every objective is achieved smoothly, companies are required to use out of the box marketing ideas that can bring quality results. This sometimes looks difficult, as unique marketing tactics forces you to take a path that is different from the conventional one.
Considering the rise of competition in the industry, it has become important to think differently to market your business. Gone are the days when you just had to use simple flyers or brochures to promote any business. These tactics have become outdated as they cannot produce much engagement towards the business. Now, companies are required to use out of the box marketing ideas and branding services to extract sales from the market. These marketing techniques are different from others, because they do not go down the conventional path to promote any business.
Whether it is a banking institution or online fashion store, using creative marketing ideas is considered must for every company. It helps them to get an upper edge from other companies that are using conventional strategies. In this article, we will discuss some highly unique marketing ideas that can help you to grab more sales in the upcoming year. Let's first start understanding why using out of the box marketing ideas has become necessary for businesses.
1. Why Companies Need to Use Out of the Box Marketing Ideas?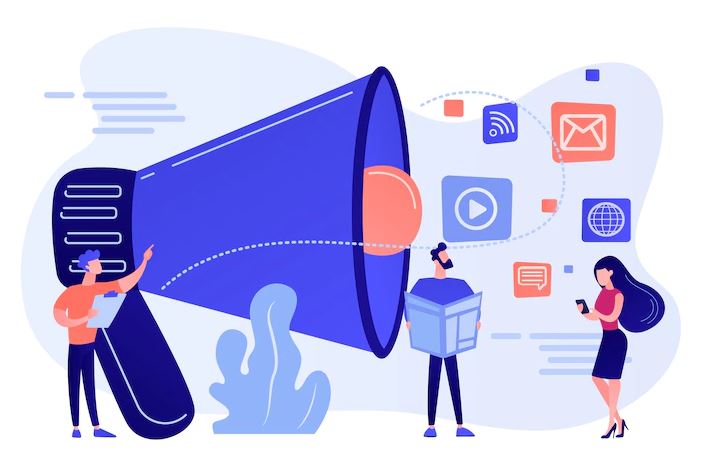 During the last few years, the competition in the business industry have risen to new standards. The emergence of different companies have intensified the race to achieve number one spot in the industry. This is something that cannot be done without having a proper marketing plan, as business promotion is always termed necessary for growth. However, using conventional strategies is also not choice for growth-oriented companies. The rising saturation of different companies using same marketing tactics is the main reason why conventional strategies are not a good option anymore.
Nowadays, companies must need to work with new tactics to get potential leads from the market. They cannot go with the same old approaches because most of them are not relevant anymore. This is where they need to use out of the box marketing ideas. These tactics are quite different from the conventional strategies, hence they are very beneficial in bringing strong leads towards the business.
Being a business owner, you have to always pay attention on your company's branding strategies. If you are not getting the required results, then you must need to think about changing a few things in the strategy. You can take help from different branding services in this regard to get some useful ideas. These guys are quite experienced in crafting different types of strategies that can bring results as per the given requirements.
2. 6 Creative Marketing Ideas You Need to Try Out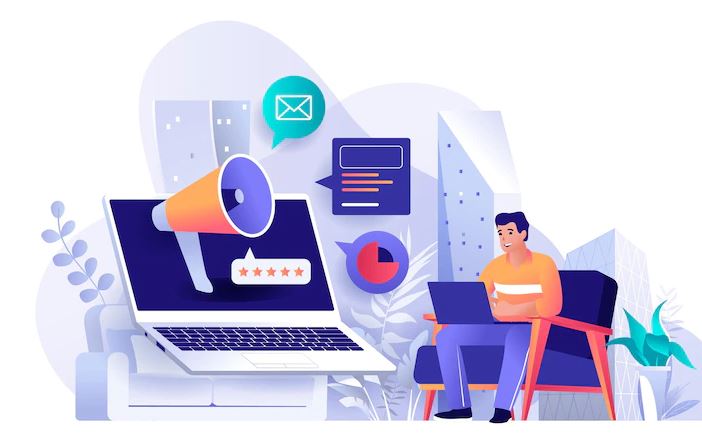 With the start of a new year, you might need to come up with fresh marketing plans that are different from the last year. This change is considered necessary because it helps you to do something new that can offer quality results. A lot of marketers struggle in this area, which is why their end results do not meet with their desired sales objectives.
If you do not have new marketing ideas to work with, don't fret because we have got plenty for you. Being a beginner, you could struggle to work with sustainable branding tactics, which is why we've got some good suggestions for your need. Below, we have listed different new marketing strategies that you could tryout this year. Let's take a look at them in detail here.
2.1 Tryout Experiential Marketing
Many people would have listened the term of experiential marketing for the first time, but it is seemingly very important for real estate business. It is basically a practice in which you take the audience to a live tour of any place. This fits perfectly for real estate business, as clients do want to experience the onsite look of different properties. They want to know how a flat or house looks like, as it gives them a better idea to make any decision. There are plenty of things you can do to make this experience amazing, such as holding a special event or meetup at the designated place.
The experiential marketing relatively looks new, but is very unique from the conventional marketing practices. It provides a great live experience of the properties that are up for purchase or sale. People usually show more interest in those places that are shown live to them. If you have a client base that cannot visit the location personally, you can also take help from live streaming videos. It has now become a preferred method to engage those clients who cannot visit the location due to varying reasons.
2.2 Utilize Creative Photography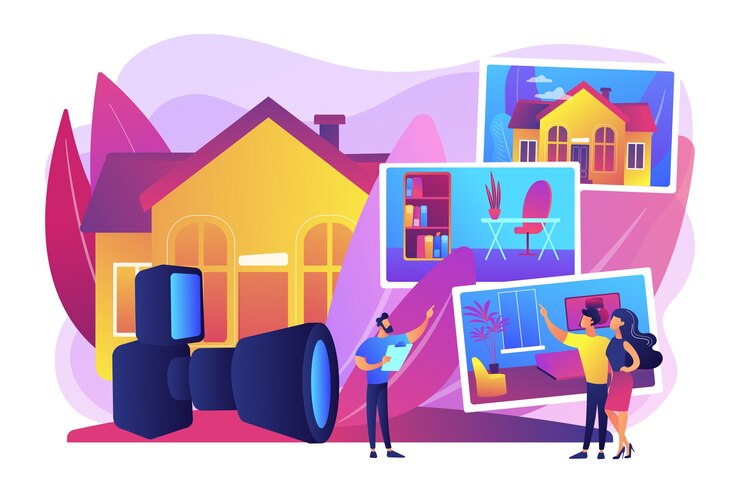 Real estate business specially thrives on the demonstration of properties. No buyer can ever show interest in any house or flat without looking at its pictures. It is a natural thing that helps to derive interest among all of us. This is the core reason why real estate companies always try to take clean and clear pictures of properties before listing them on the websites. They know that people will only attract towards the flats/houses after seeing their latest snaps or videos. It helps to make up their mind and inquire about the property prices from the respective dealers.
With the changing trends of demonstration, companies are not just relying on conventional photography to showcase the properties. They are now taking unique approaches like using drone photography to make the property demonstration more attractive. It provides a stunning aerial view of the flats/houses that are listed for selling or buying. The videos can be further edited by various types of software that are created for this special purpose. You can add different filters to make these drone videos more creative based on your required preferences. If you do not know much about video animation, try hiring specialized animators to do the job as they are quite expert in making/editing videos.
2.3 Use Social Media Marketing
It is an undoubted fact that social media has taken the marketing world by storm. The level of interaction and quick engagement it provides is far ahead from the conventional practices. The reason is that social media is used by millions of people. They stay connected with their circles and get regular updates about the latest happenings by using different social platforms. This provides real estate companies a huge opportunity to target them by using creative advertisements. They can showcase the ads of properties to the targeted customer section, provided they have got a good marketing budget.
Some of the top social media platforms that can be used for real estate marketing includes Facebook, Instagram, Snapchat and more others. These platforms are termed perfect to run paid advertising campaigns. You can set up your channels and profiles on these sites to give your business a professional presence. These platforms certainly provides plenty of benefits in terms of social media engagement, promotion and other activities. You can grab good leads from them, precisely by showing the brightest prospects of your real estate listings.
2.4 Create a Website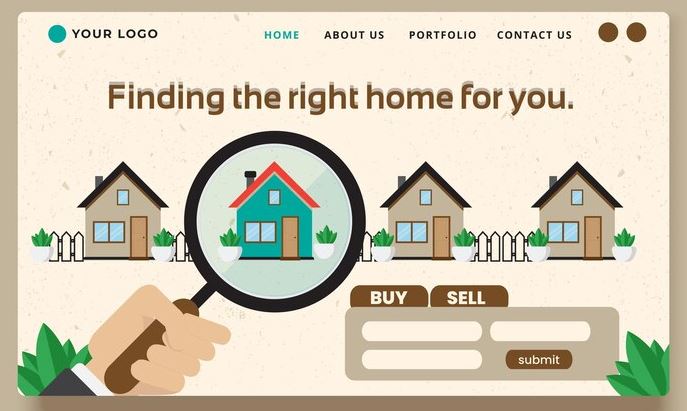 Websites have become quite important to give any business a strong presence on the internet. It helps people to know about company's services and products by just sitting in their homes. Those businesses that are specifically operating online, must need a website to grab regular conversions. For real estate companies, websites are the most important thing to enhance business promotions. They can use it to build property listings and promote advertisements effectively. They come very handy in attracting clients that are far from your city. These people generally inquire about the properties by looking into the website, as it provides detailed information to them.
The development of a website with a catchy real estate business name should always be done by expert professionals. Today, static sites are no more seen as a good option for online marketing. They look very outdated because front end development technology has evolved massively during the last few years. Now, companies prefer to build dynamic websites that can give their customers an amazing live experience. It is therefore advised to take professional assistance for website development, so that your real estate business can be promoted perfectly online.
2.5 Host Regular Webinars
Webinars have become quite important these days to promote any service with an educational idea. They are not like conventional meetings where hosts are just talking randomly to market any business. These live streaming sessions are created for healthy discussions to educate people about different prospects. For real estate marketing, it looks like a new thing because such live streams are not much common in the industry. You can take advantage of this opportunity by starting a new webinar that focuses on trending real estate topics. This will require good speakers who have got the industry knowledge, as they can produce meaningful sessions to engage customers.
You can host the webinars on different platforms that fits best to attract potential customers. Generally, people host these webinars on their websites, so that it can increase the traffic gradually. If you do not have a website, try hosting them on social media as that could also attract tons of interested customers.
People Also Ask (FAQs)
Marketing is considered very important for real estate companies. It allows them to get recognition and tell people about their services in the real estate sector.
Real estate companies can work with different types of marketing ideas that fits to their needs. They can use paid promotions or affiliate marketing to get big gains in the industry. It basically depends on their budget and type of audience they are targeting to.
Social media can be effectively used for real estate marketing. It allows marketers to reach a wide set of audience by promoting creative advertisements. Furthermore, it can be used to build connections and get strong business partnerships in the industry.
To attract real estate customers, you have to showcase the right prospect to them. These customers always pay attention to those properties that fits to their demand. So, try to assist them with the right listings that can quickly engage their interest.
Many marketers refers to the term of 4 P's in real estate marketing. This include the famous words of People, Price, Promotion and Product. It is said that these words collectively form a structure that holds importance in real estate marketing. So, they should be always given importance to get the correct results from the market.
Final Words
That sums up our entire blog in which we have discussed about different real estate marketing ideas in detail. As a business owner, you must need to know about these tips to get regular leads. It is certainly a fact that the real estate industry has become very competitive, hence you have to be very creative to extract some sales from it. The above defined real estate marketing ideas will precisely help you to get strong customer engagement, provided you implement them with the right branding strategy.
Meanwhile, if you are looking for a company that can help to create unique marketing and branding plans for your business, get in touch with us today. We have got plenty of experience in devising different branding models that can help businesses to succeed in the real estate industry.