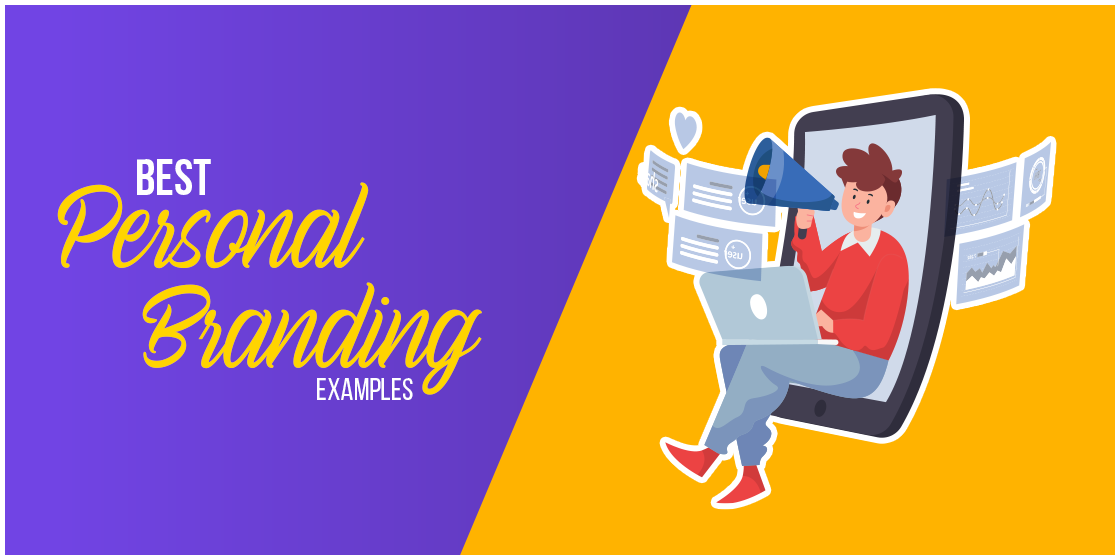 Analyze Different Personal Branding Examples to Learn How to Write Great Statements
In the modern competitive world, branding has taken a center stage for every company. They know how important it is to get a standing in the market. It enables them to get recognition in the industry, so that people can take interest in their products. Being a marketer, you can take good inspiration from personal branding examples of top companies. It will help you to design your own strategy and get strong representation accordingly.
Nowadays, businesses use different types of channels to optimize their company branding. It definitely looks necessary for them, because all of their sales objectives depend on it. Those companies that are not good in it, often lose seriously in the market. They do not get the required presence to promote their products, making their position weak in the industry.
It is therefore advised to pay attention towards branding, as it can help you to reap good profits. If you do not know much branding, take assistance from any specialized branding agency. Alternatively, you can also learn it yourself by looking at personal branding examples of famous personalities.
In this article, we will be looking at some popular personal branding examples to help you learn the marketing art. Let's first understand why personal branding examples matter for everyone to get successful in the market.
1. What is Personal Brand Statement
A personal brand statement defines about the characteristics that make you special. It is not a lengthy paragraph or some kind of letter, but a short concise sentence defining your true values. It sums up everything, ranging from your experience to skills and other personal traits.
Today, every celebrity uses a personal brand statement to define his/her qualities. You can think of it as a catchy tagline that focuses on your best potential. It makes sure to define your identity in a strong manner, so that people can get attracted towards it.
You can use masculine fonts to write personal brand statements on the business cards, social media platforms and other channels to increase awareness. The basic priority of using such statements is to bring an impact in your market presentation. It can help you to get a strong recognition, provided you define it using powerful words.
2. Why Personal Branding is Important?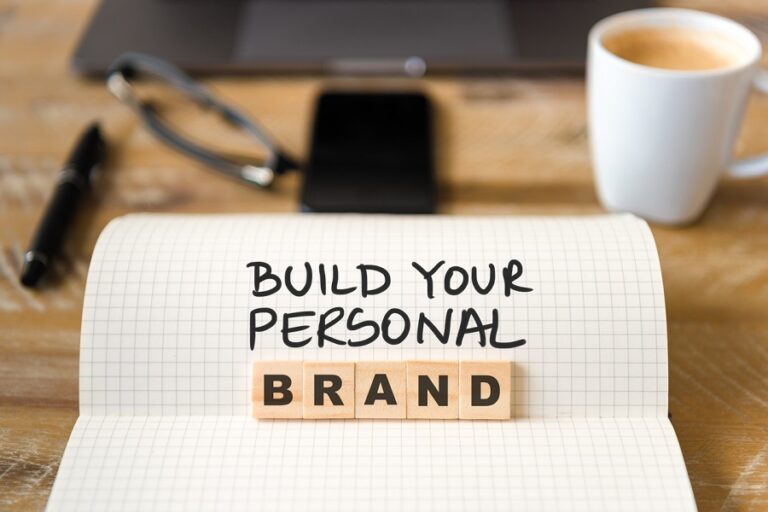 Personal branding examples are important for every individual, no matter which field he/she belongs from. The reason is that it allows you to showcase a presence in the market. Nowadays, every brand or company depends on marketing. They spend millions of dollars on their campaigns, so that they can become successful in the market.
This defines the true importance of branding elements in today's world. Not just for the businesses, but for individuals as well. It helps your name to get known in the industry and get more recognition from the audience. There are numerous personal branding examples available out there that show its impact among the people.
Meanwhile, it is also a fact that personal branding also needs proper planning and analysis. Without having any prior knowledge or expertise, your branding strategy could fail. It is therefore advised to take inspiration from personal branding examples of different celebrities. It helps you to know the specifics of personal branding and how it is done in the right manner.
3. How to Write a Personal Brand Statement
It is important for every individual to know about personal branding statements. It helps them to define their values in the market, allowing people to show interest in their profile.
Unfortunately, many of us do not know about brand archetypes or how to write a personal brand statement. It is very concerning for all of us because these brand statements play a major role in elevating your profile.
Here are some key points that will help you to write a great personal brand statement. Using them, you can formulate a solid personal statement that can define your profile strongly in the market.
First, try to focus on your background as it helps to define your core identity. People are generally interested in knowing about your background as it helps to inspire their ambitions as well.
State about your objectives and how you want to proceed upwards in the career. This point helps to attract an audience towards your ambitions, only if they are described smartly.
Utilize some famous personal branding examples in your own statement. It helps to solidify your profile, allowing people to find some good relevance in it.
Conclude your statement with a powerful message. This could be anything depending on your background and targeted audience. Just make sure to use the correct words so that they can make maximum impact.
4. Famous Personal Branding Examples of Celebrities
Celebrities are often thought to be the most important figures for inspiration. People follow their words with more sincerity as long as they are true to the subject. The branding examples of celebrities are therefore considered very important. They let the people know how personal marketing is done to keep gaining traction in the commercial industry.
If you are searching for famous personal branding examples of celebs, take a look at the below given illustrations. These examples are precisely taken out to help you to understand the cores of sustainable branding. Being a marketer, you would find all of these examples very engaging.
4.1 Darrell Franklin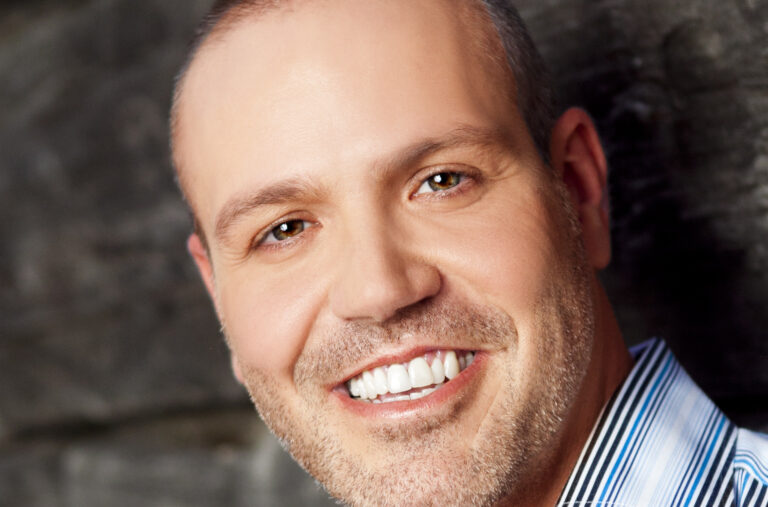 Darrell Franklin is a renowned tech professional having thousands of followers on LinkedIn. He has worked at Google as the Head of Industry which is why people tend to listen to his thoughts and opinions about the tech world. He is one of those persons who can help you to understand the idea of innovation.
Here's what the personal branding statement of Darrell Franklin describes about his leadership skills.
"Innovation is in my blood…I seek to find ways to adapt when needed and disrupt when possible. For the past 15+ years, I have been at the forefront of digital evolution and transformation as an intrepid business strategist, thought leader, and functional operator, and called on to develop solutions and technologies that have enabled stronger customer engagement, retention, and loyalty."
Looking at this statement, you can clearly analyze how passionate Darrell is about innovation. It is something that goes in his veins and comes instinctive to him. The thought about digital evolution states that Darrell loves to be at the forefront of digital advancement.
His ambitions are not just not constrained to digital marketing. But, he also wants to bring revolution by being a business strategist and thought leader. This defines why people follow his profile and want to learn great traits from him to become successful in the industry.
4.2 Gary Vaynerchuk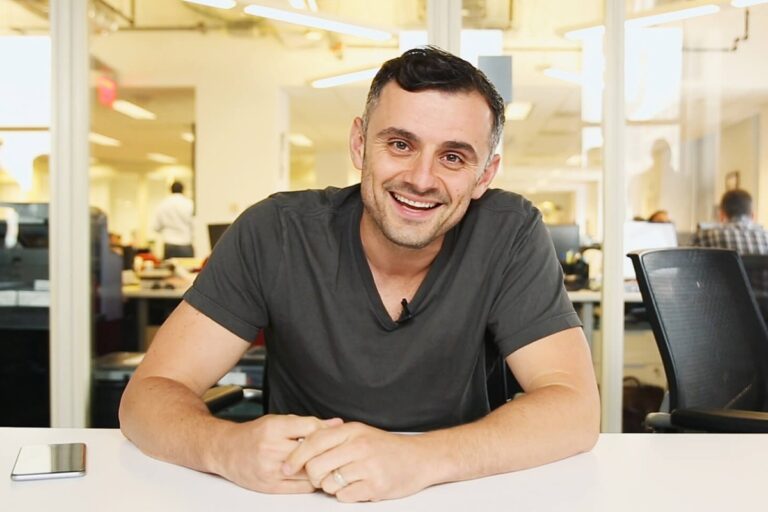 Gary Vaynerchuk is also one of those personalities that doesn't need any kind of introduction. He has set the standards of entrepreneurship quite high, making him the real leader of it. Many of us still do not know that this guy only had a family liquor store at the beginning. His determination and passion to move forward turned that little store into a great ecommerce empire.
That is the main reason why many people follow him to learn true entrepreneurial spirit. It is a potential example for everyone, stating how big things can be done even if you have little resources.
Here's a little personal branding statement of Gary that defines his true vision about entrepreneurship.
"Roll up on your business idea and make it happen. Because being 50, 60, 70, 80, 90 and regretting that you didn't swing the bat is the worst regret of them all."
This statement shows why Gary has achieved so much in a little span of time. It is a very inspirational quote that builds motivation inside you to become active. Moreover, it defines why your co-branding ideas, whatever they are, need to be illustrated properly to the world. As a marketer or budding entrepreneur, you should be confident enough to demonstrate your ideas, so that you won't have any regrets later.
4.3 Madalyn Sklar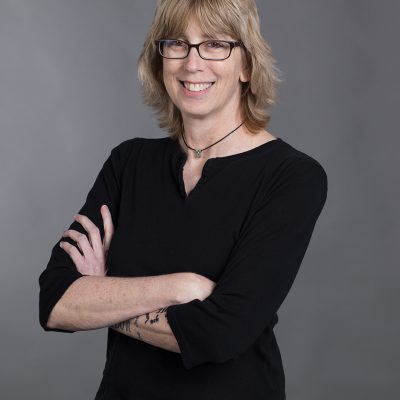 Madalyn Sklar is a renowned digital marketing professional having years of experience. She has established her profile as a "Twitter Marketing Expert" who knows all the intricacies about social media marketing. If you will look at her official profile on Twitter, you will find thousands of followers. That is because she is a real genius who knows how to extract potential traffic from social media marketing.
Here is an example of personal branding that defines Madalyn's idea about entrepreneurship.
"I am very passionate about one thing: teaching people (entrepreneurs, marketers, etc) how to achieve rockstar results with their social media, especially Twitter. And I inspire them to take action and "Just Do It." I achieve this by developing strategies that work. My motto is "Work Smarter Not Harder." I live by this and teach it to others every day."
The main idea of this statement is that Madalyn is passionate about teaching to other people. She is one of those influencers who want to extend the skills of her community by providing them the right knowledge. This is the reason why people follow her and take inspiration from her personality. It motivates them to be successful as well as an honest teacher for others.
5. Best Personal Branding Examples for Students
Branding examples are termed most important for the students. It helps them to get inspiration to be like someone. This also requires the branding personality to be impactful and solid in nature. Anyone with a tarnished image will never be able to attract youngster's attention, unless he/she would have done something very amazing in the field.
Here are some of the best personal branding examples for students you could find in the market. The names given below are quite popular among the millennials. Though they do belong from different industries, but their inspiring stories towards glory makes them the best personal branding examples for students.
5.1 Neil Patel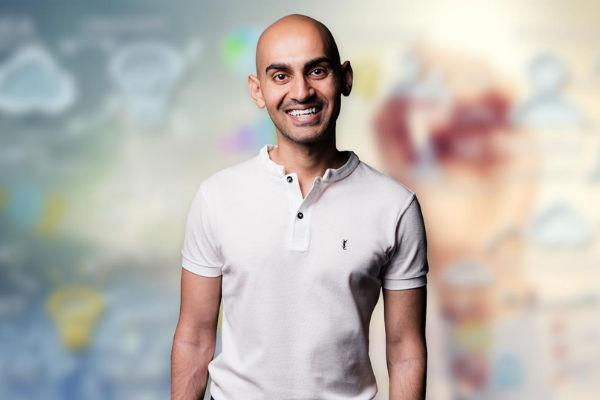 Every digital marketer knows about the smart profile of Neil Patel. He is a true SEO genius who knows everything about Google and how to rank on it. All the SEO professionals from around the world look towards Neil Patel to learn something new and interesting. You can also learn a lot from his personal branding examples as they define his true vision.
Here's a little glimpse of what Neil Patel has to say about entrepreneurship and challenges involved in it.
"Learn from your mistakes. The number one reason I see entrepreneurs failing isn't because they make mistakes, but they keep on making the same ones over and over again. Learn from them and avoid making the same ones over again."
This statement is enough to understand why most entrepreneurs fail in the market. They commit the same mistakes again and again without noticing its drawbacks in the market. As a result, they miss out on potential opportunities and remain stagnant at one place.
Considering this, we can learn that a person should always analyze his/her expertise at regular intervals. It helps them to become mindful about what is missing in their personality and how it can be rectified for good.
5.2 Chris Do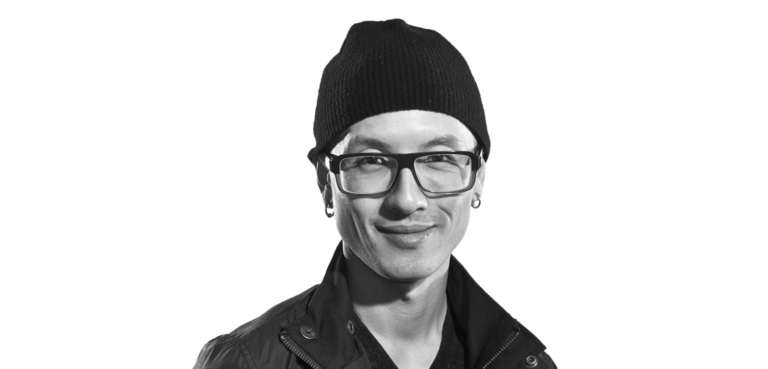 Chris Do has a lot of followership on social media platforms. He is an influencer that loves to teach people with the right strategies of success. If you look at his LinkedIn profile, you will find a very unique statement there. It says that he teaches people with the thing they love the most. This is one of his go-to personal branding statements that makes his profile quite attractive among others.
Relishing the experience, here's what Chris has to say about in his mission statement.
"I've run an Emmy award winning motion design/brand consultancy for over 23 years. Now, I teach the world how to value themselves and communicate their value to others through open platforms like YouTube, Facebook and Twitter."
This not only describes his success, but also illustrates how he is helping other people to achieve their dreams too. This is one of those traits that makes the personality of a great leader, and Chris is indeed one of them. He has a large followership on social media platforms, demonstrating his powerful value as a strong influencer.
5.3 Brain Dean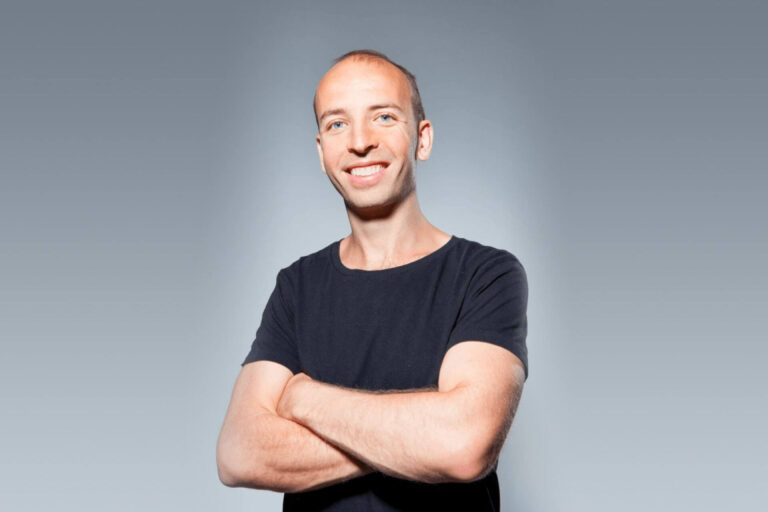 Brian Dean is a famous SEO expert who knows about every detail and intricacies of search engines. He is the founder of Backlinko having years of experience in the field of SEO. People look up towards Brian due to his great knowledge about Google. You can take a good lesson from his personal branding examples, as they define the journey of Brian precisely.
Take a look at one of the quotes of Brian Dean in which he described his branding ideas about entrepreneurship.
"As an entrepreneur, one of the best things you can do is just keep trying stuff and failing and messing up and learning lessons."
This is quite an interesting statement because it defines the idea of motivation. Many people often lose hope after struggling initially in the market. This is an inspirational quote written just for them. It describes that an entrepreneur should never lose hope while trying out new things. Whether he succeeds or not, the motivation hidden inside should never go off.
These are really inspirational words describing how a man can achieve success after going through difficult times. This makes it one of the best personal branding examples of Brian Dean, showcasing his inner motivational person.
6. Personal Branding Examples for Job Seekers
Job seekers also look for those personalities that can help them to learn some valuable lessons. A lot of times, job seekers seem disappointed due to market conditions. The gloomy outlook of the job market often takes their hopes into vain, which is why they eagerly look for the personalities that can lift up their moods.
If you are also one of them who is looking to get inspiration from some reputed market personalities, take a look at the names given below. These people have inspired many people by their wisdom words, especially the ones that are looking to build new careers in different professional fields.
6.1 Troy Sandidge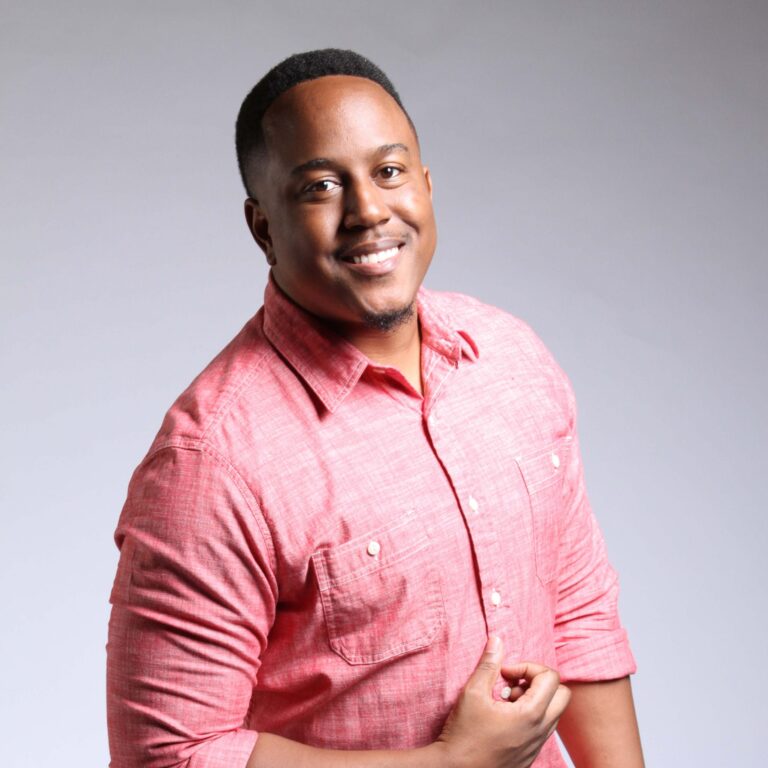 Troy Sandidge proudly names himself as "The Strategy Hacker". This is a very unique tag and it describes the elusive branding skills of Troy Sandidge. He is a famous marketing professional having work experience with multiple top American brands. The ideas and opinions of Troy about the modern marketing world are quite creative. That is why his record as a growth marketer is also very good, showcasing his great potential.
Here is a personal branding statement of Troy Sandidge, describing his qualities and skills as a marketer.
"I'm a Growth Marketing Strategist, aka The Strategy Hacker™, who empowers brands to achieve next-level success, maximize revenue, elevate brand authority, establish powerful communities, and skyrocket business growth through cutting-edge marketing strategies and results-driven social media solutions."
Now looking at this statement, you can analyze the expertise of Troy Sandidge in marketing. He labels himself as a "Strategy Hacker" who can drive traffic and leads by planning creative strategies. This is also the core reason why many brands want to work with him. He ensures establishing brand authority and business growth, precisely by using his genius marketing tactics.
6.2 Tony Robbins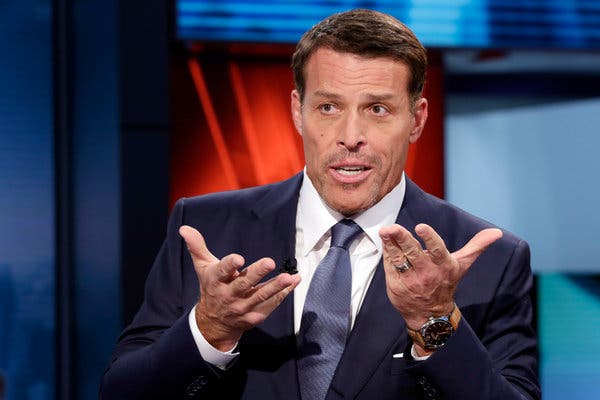 It wouldn't be wrong to call Tony Robbins a celebrity. He is a renowned motivational speaker and influencer who knows how to attract people's attention by describing their problems. This man has a great followership in the overall world, rightly due to his uncanny but wise words. You can take a good lesson from his personal branding examples, specifically because they define great things.
Here are some wise words from Tony given below.
"Live life fully while you're here. Experience everything. Take care of yourself and your friends. Have fun, be crazy, be weird. Go out and screw up! You're going to anyway, so you might as well enjoy the process."
These are some valuable words describing how you should live life by taking care of others. It describes that life and time doesn't stop for anyone. So, make sure to experience and enjoy everything that is available to you. No matter where you are, try to live every moment to its fullest, so that they can become memorable forever.
6.3 Debbie Levitt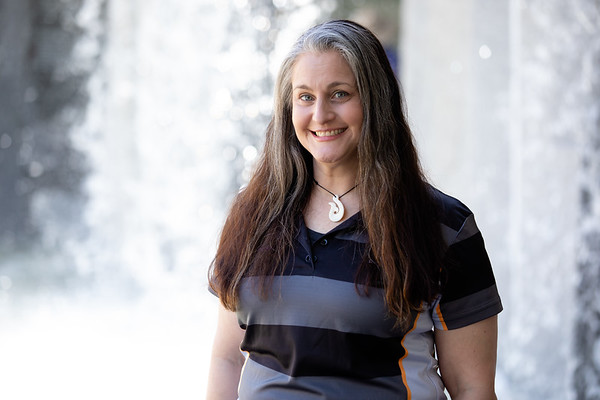 Debbie Levitt also takes a unique approach in her personal branding statements. She is a renowned CX/UX consultant who has worked with multiple top companies. Being a female specialist in the tech world, she is quite an inspiration for many women out there. That is why she has also got huge followers from different parts of the world.
Here are some kind words from Debbie describing her skills and expertise.
"I'm The Mary Poppins of CX/UX. I fly in, find the true problems, improve everything I can, make the magic happen, sing a few songs, and fly away to the next project… or I can stick around! I'm dedicated to transforming companies, departments, teams, projects, products, services, and experiences by focusing on the full arc of the Customer Experience."
This statement clearly indicates the ambitions of Debbie Levitt. She is a person dedicated to transforming companies with her great talent. It has given her profile a great boost, encouraging people to follow her and take inspiration.
6.4 Diego Granados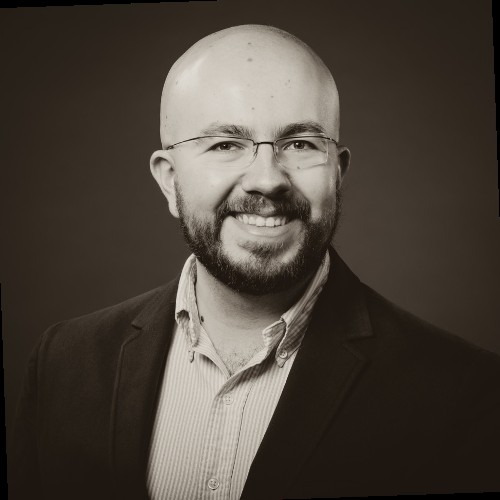 Diego Granados is a product manager at Microsoft. He is quite influential in his words, which is why people regularly like to follow his posts. If you are from a tech background, you can learn some great tips from the personal branding examples of Diego.
Here is a little statement defining the creative potential of Diego Granados.
"As a product manager I have to wear different hats every day and I excel at working cross-functionally. My experience and feedback has taught me that I bring value to the teams I work with because:
I speak geek, marketer, designer, salesperson, client, data whisperer and at some point I tried to learn Shriiwook (I've always wanted to understand Chewbacca like Han did). Understanding means fewer mistakes, and mistakes can be very costly."
If you belong from a tech background, you can clearly understand what Diego is trying to communicate. He is a person that is responsible for multiple things. This makes his job a bit challenging, but still very fruitful in terms of enhancing his managerial skills regularly.
Frequently Asked Questions
Personal branding is important because it provides your profile a strong impetus in the market. It lets the people know about yourself and what do you offer in the market. This helps to increase your customers' pool, allowing your business or personal brand to grow rapidly.
The principle of personal branding lies on the 5 core pillars. They are called five P's of personal branding i.e. Personal, Pointed, Purposeful, Prioritized and Profitable.
It is quite important to make your personal branding successful by utilizing creative techniques. You can do that by using the power of social media, or by becoming a top influencer. It totally depends on how you want to portray yourself in the market, precisely by using the right channels.
The techniques of personal branding can vary from person to person. It is therefore best advised to take a look at different personal branding examples of the top celebrities. This will help you to learn its art perfectly in a professional manner.
Being a marketer or business owner, it is highly crucial for you to know about branding elements. Some of the most important among them include logo design, branding stationary, company merchandise and more others.
Conclusion
That concludes our entire article in which we have discussed about personal branding examples in detail. It is very important for every professional to solidify his/her branding in the market. It plays a major role in elevating your profile and attracting people towards it. All the top influencers and celebrities in the world know about the importance of personal branding. It is something that makes their name powerful and more recognizable in the market.
If you do not know much about branding and how it should be done professionally, try taking help from our branding experts today. We are one of the top digital agencies in the market that helps businesses with unique marketing strategies. Our branding experts will allow your business to get more recognition, as well as a standout presence in the industry.