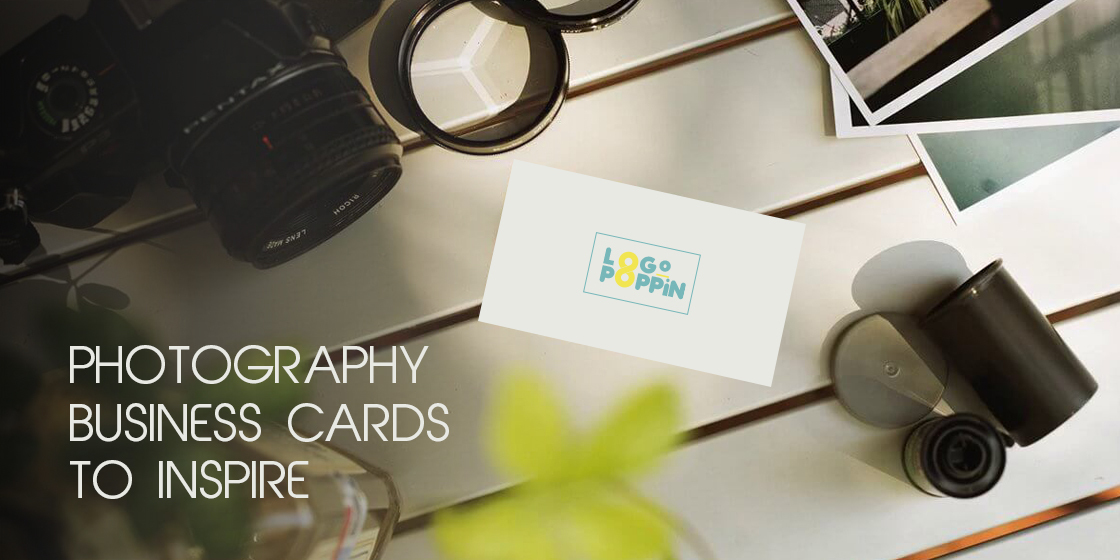 Best Photography Business Cards Every Photographer Should Have
Every company wants to optimize its branding by using insightful materials. The usage of business cards is always termed important in this regard. It works as a contact card for your company, allowing people to know about your important details. Working in the field of photography, you would have known the importance of photography business cards. They are always created with an artistic style, giving a unique look to your branding image.
Today, you can find different types of photography business cards used in the market. Their usage has become important for professional photographers. They know that these cards are an important part of their personal branding. It not only shows their contact details, but also defines the theme of their creative work.
That is the reason why every photographer emphasizes heavily on creating their own business cards. They take help from any branding agency to create them perfectly. If you are also looking to create one for yourself, take a look into this well explanatory article. It has listed different types of photography business cards, created with perfection according to latest styles.
Let's first understand why having these cards is important for any photographer.
1.Why Should Every Photographer Have Business Cards?
Just like other professionals, business cards are also important for the photographers. They precisely work as their branding material, crafted with unique design attributes. Nowadays, photographers use various styles of photography logos and business cards to showcase their services. They know very well how to leave their mark among the people by using these cards, precisely to get more leads.
Considering the branding needs, these photography business cards play an important role in letting the people know about your services. That is why it is always recommended to have them in your branding stock, especially when you are new in the industry. These cards allow you to introduce yourself to the customers, perfectly in a standard professional manner.
2.13 Best Photography Business Cards Examples to Learn From
If you don't know much about photography business cards and how to design them, here are some of their design examples you could probably learn from.
2.1- Translucent Plastic
If you want to try something unique in your photography business cards, go with the exclusive translucent style. It is not entirely transparent, but gives a stunning see-through appearance. This makes the whole business card look very unique and distinctive from others.
Though these cards are a bit costly, but they can make your business branding quite spectacular. You can use different types of typography and color shades on this card as well. But, make sure to keep their contrast low, so that they could not affect the transparency of the card.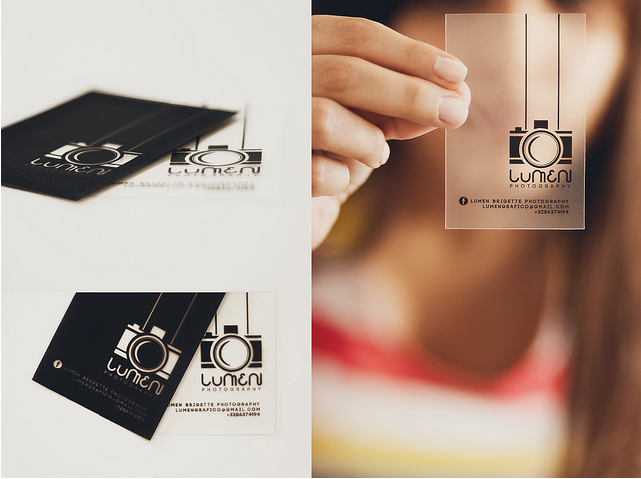 2.2- Camera Styled Cards
It always looks really great to advertise your photography business names using perfect camera styled cards. This builds a great relation to your work, giving people a good view about your spectacular services. These types of cards are used by hundreds of photographers in the market. They really look unique and exceptional from others, crafted with the perfect trendy camera designs.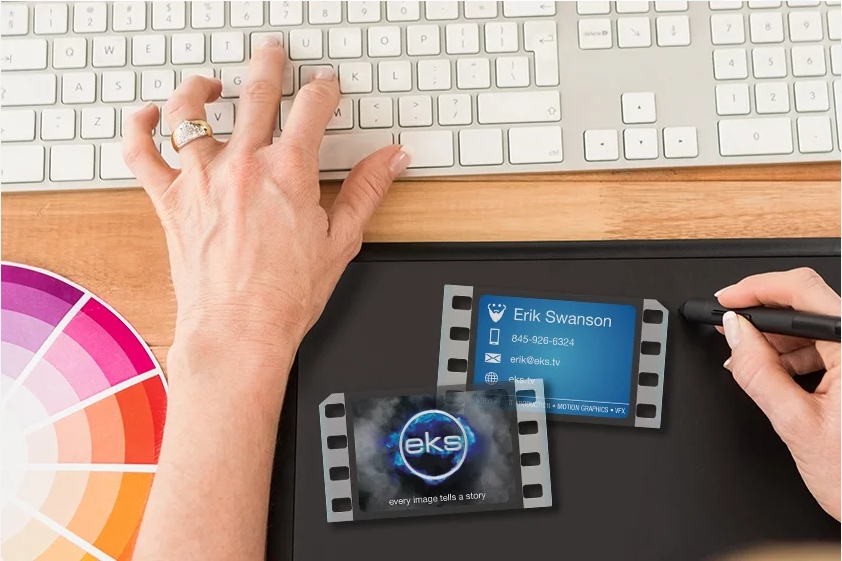 2.3- Viewfinder Photography Business Cards
Another way to showcase your photography service is by using the creative viewfinder styled cards. They look really amazing and attractive among all types of camera themed cards. You can utilize your name, address and contact details in the particular viewfinder area. This will highlight all your details perfectly in the card.
Besides that, you can select multiple types of colors to create these viewfinder cards. Just keep in mind to create the right contrast when selecting different colors. The shades and color tone of a card always builds an impact on the customers, which is why they should be chosen carefully.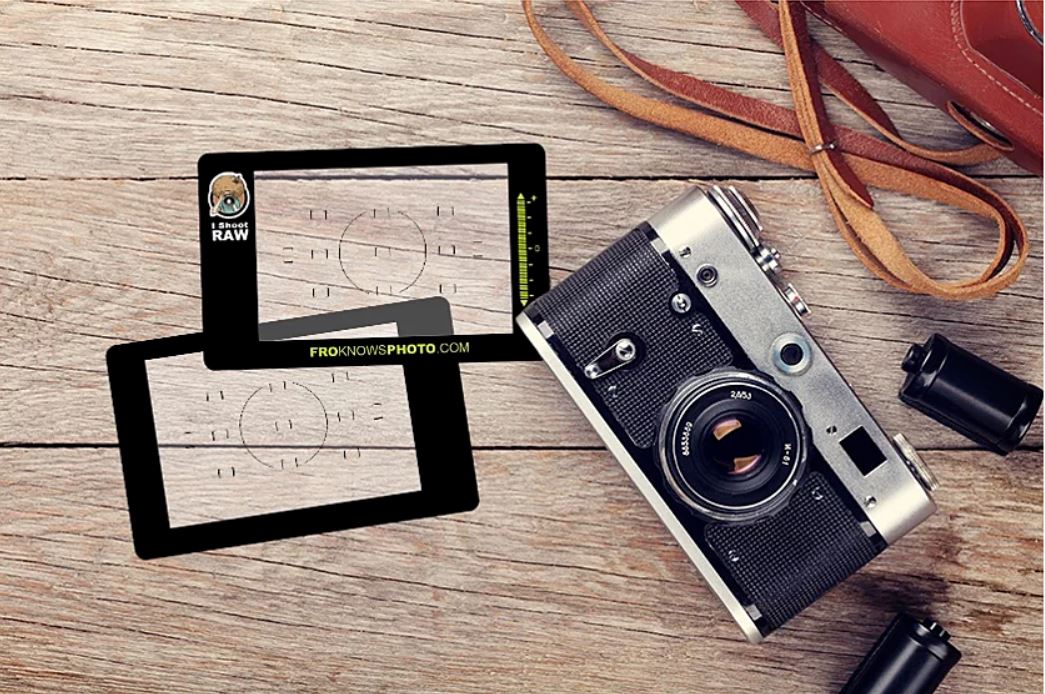 2.4- Matte Finish
If you want to give your photography business cards a unique touch, try having the matte finish style. It looks really great and fits perfect for all types of photography business cards. You can alter this style with your preferred branding elements such as photography slogans and more. Similarly, you can also keep it in dark matte black to bring a more engaging look. It all depends on the requirements of your branding and how you want to promote your work identity to the customers.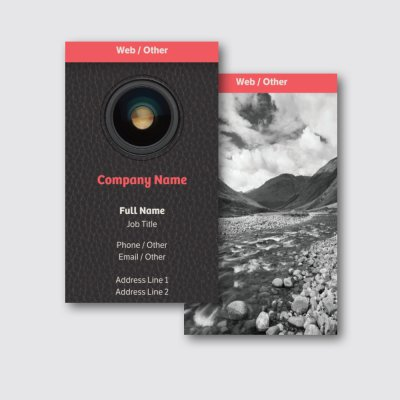 2.5- DSLR Styled Business Cards
DSLR can be said to be the bread and butter of photographers. It is an instrument that defines their profession and enables them to click fabulous pictures. Using it on the front-end of your business card would definitely be a nice idea. It will showcase the true theme of photography and will engage people towards your services.
It is up to you to decide how to display the image of a DSLR on the card. You can use the vertical position or can go with the conventional horizontal placement. Just make sure to properly define your name and contact details beside the DSLR image, so that it can briefly come into notice.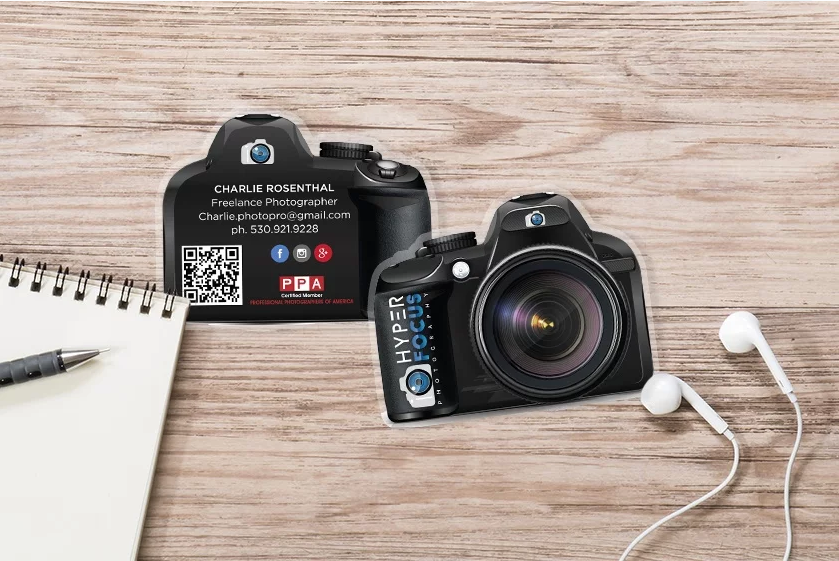 2.6- Pictorial Business Cards
Many photographers also like to use complete pictures on the one-side of their cards. This picture can vary depending upon their photography's specific class. For instance, if someone is a specialized wedding photographer, then he will use a picture of the bride.
Similarly, if someone has a flair of natural photography, then he will use random pictures. This means that the pictures on these cards will depend on the photographer's background. These photos will define his photography theme, giving the business card an amazing look.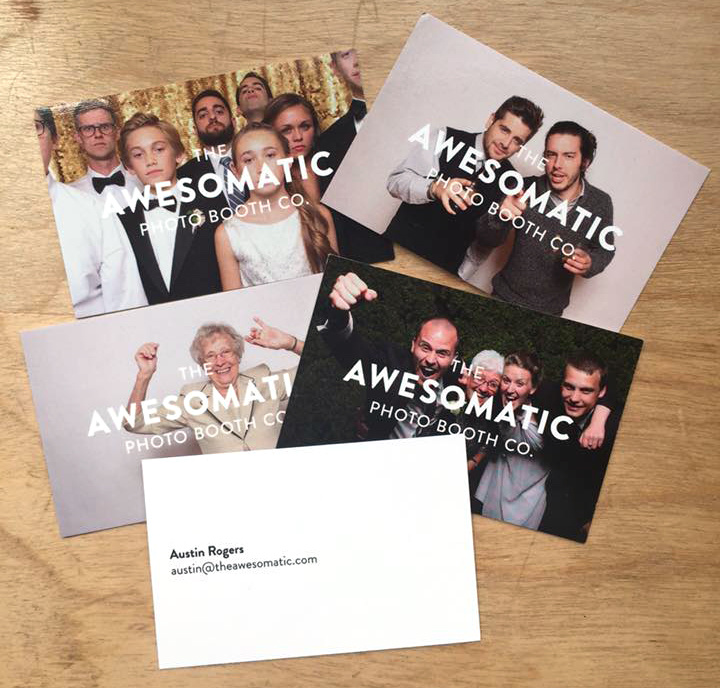 2.7- Simple & Clean Photography Business Cards
Keeping your photography business cards simple and clean is yet another worthy option. We have always seen different types of marketers recommending to go for simple business cards. That is because they look easy to the eye and grab the attention of the people.
There are various ways you can make your business cards simple. However, it is best advised to look for various examples given on the web. This will give you a better idea how to craft a simple photography business card that cannot only look neat but also engaging among others.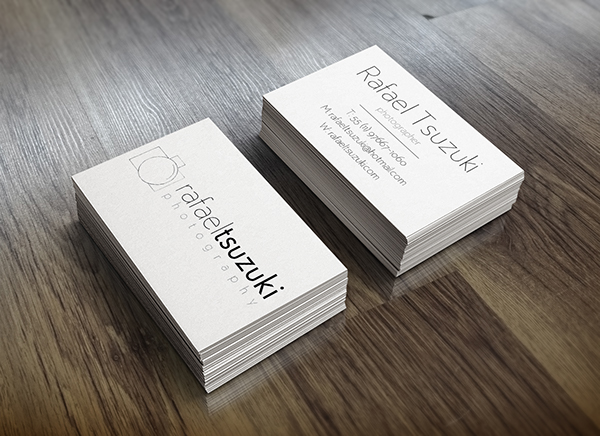 2.8- Eye-catching Color
Using eye-catching color is also a great option for your photography business cards. This helps to attract eyeballs and grab more attention from the customers. You can use these colors based on your brand theme or by looking at other photography business cards of your competitors.
It is best advised to choose those colors that create a balance in contrast. This way your business card will look attractive, giving a perfect view of your photography services.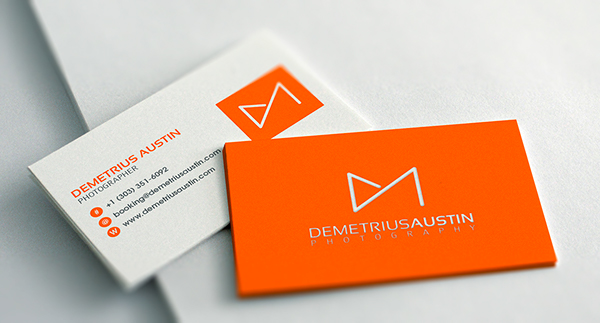 2.9- Wooden Business Cards
These types of cards are quite costly in budget, but they look simply outstanding among others. You might have seen different realtors using these types of wooden cards having real estate logos. The reason is that they offer a stunning brand image that looks highly creative from the rest.
For photography business, you can also opt this style if you have got the right budget. Generally, they are designed with a light brown color. However, you can also go for the dark brown shade depending on your branding requirements.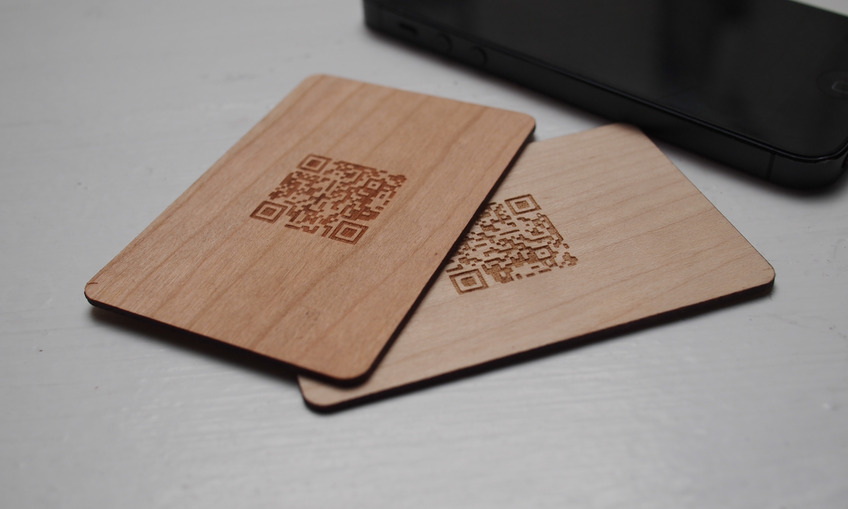 2.10- Square Business Cards
With the emergence of different styles, square business cards are also becoming quite popular in the market. They are a bit bigger in size as compared to the conventional rectangle business cards. This means that you can use a bigger image and multiple lines of content in this card. These cards are termed as a perfect fit for photography brands, rightly due to their great shape.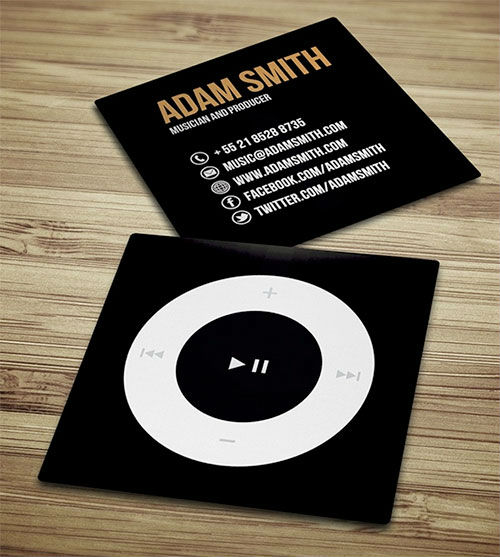 2.11- Greyscale Design
If you are looking to design your photography business cards with incredible shades, go for the unique greyscale design. It looks very engaging and attractive to the eye, if crafted with the right design. This greyscale design also gives you the option to use multiple shades of grey depending on your preferences. This means that you can use dark grey, light grey and other relatable color tones in the card. Meanwhile, just keep in mind to use that color that can easily compensate with your logo and typography. Keeping them all in balance will give your business card a great look and neat design perfectly.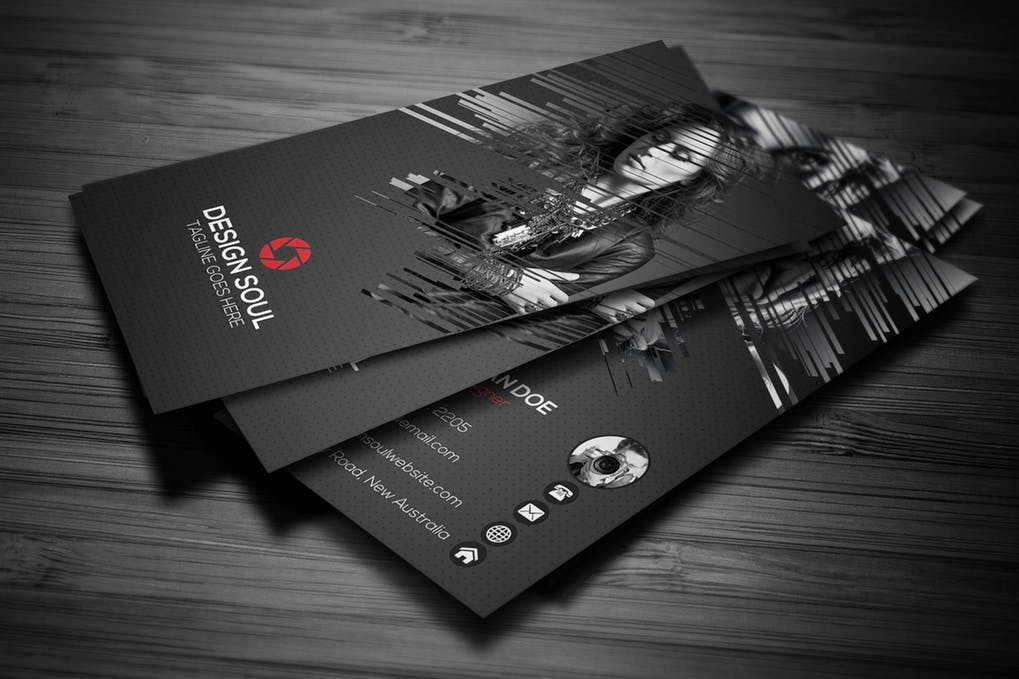 2.12- Black and Gold
As the top designing experts suggest, black and gold is the perfect combination of colors you can use in any type of business cards. This classic color blend provides a spectacular royal look to the cards, just as the way you want. Using it, you have got free space to design a camera picture perfectly with a golden color. Similarly, you can style fonts with that color, highlighting your contact details strongly in the business card.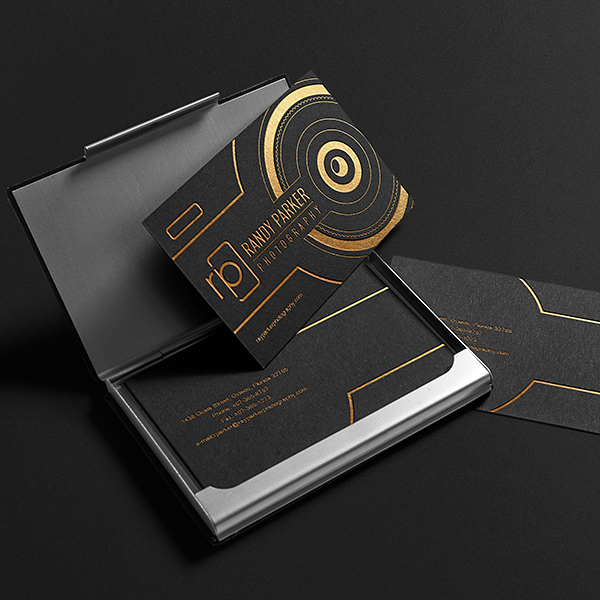 2.13- Letterpress Photography Business Cards
Letterpress is a specific type of card that completely focuses on the textured style. A lot of people use textured typography in these cards, giving them a profound unique look. Using them as your photography business card will definitely look eye-catching. It will help your card to stand out from others and get more attention from the customers quickly.
You can use any type of color in these letterpress business cards depending upon your branding theme. However, it is best advised to choose bold colors for fonts, so that their embossed texture can look strong.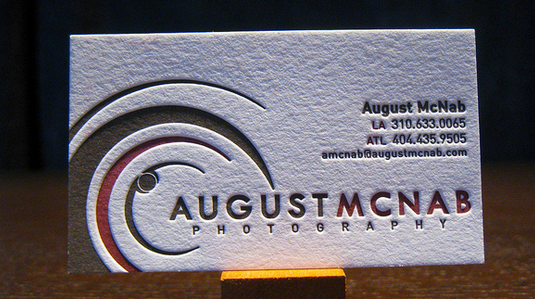 Frequently Asked Questions
Photographers generally prefer pictorial business cards, as it helps to showcase their background to the customers. They generally opt for stylish business cards to attract people's attention quickly.
First, you need to put all the details on the business card, so that people can easily contact you anytime. Secondly, you need to add an image of the camera on the card, giving a proper view of your photography background.
There are certain things you should never add on your photography business card. This includes cluttered images, outdated information, unreadable print and more others.
As far as colors are concerned, there are no restrictions on them. You can use any type of color in your business cards as per the branding requirements. However, make sure to keep the right balance when using multiple shades in the cards.
Business cards are always purchased in bulk; hence their pricing also depends on the total quantity. On average, the pricing of photography business cards starts from $10, and gradually scales up to $300 depending on the total pieces required by any company.
Final Words
That sums up our complete blog in which we have listed some of the best examples of photography business cards used in the market, considering that they can be used to promote and drive traffic to your social media accounts and photography websites. It is a known fact that these cards play an important role in optimizing your branding image. Hence, they should be designed carefully keeping your audience and photography theme in mind.
If you don't have any knowledge about its design, these above given examples will give you a good idea how to craft one for yourself.
Meanwhile, it is always best advised to take services from a professional agency to create such types of branding materials. You can contact us today to get your business cards designed with full custom elements. We ensure to provide quality and uniqueness in our services, so that you can get an edge in the market.