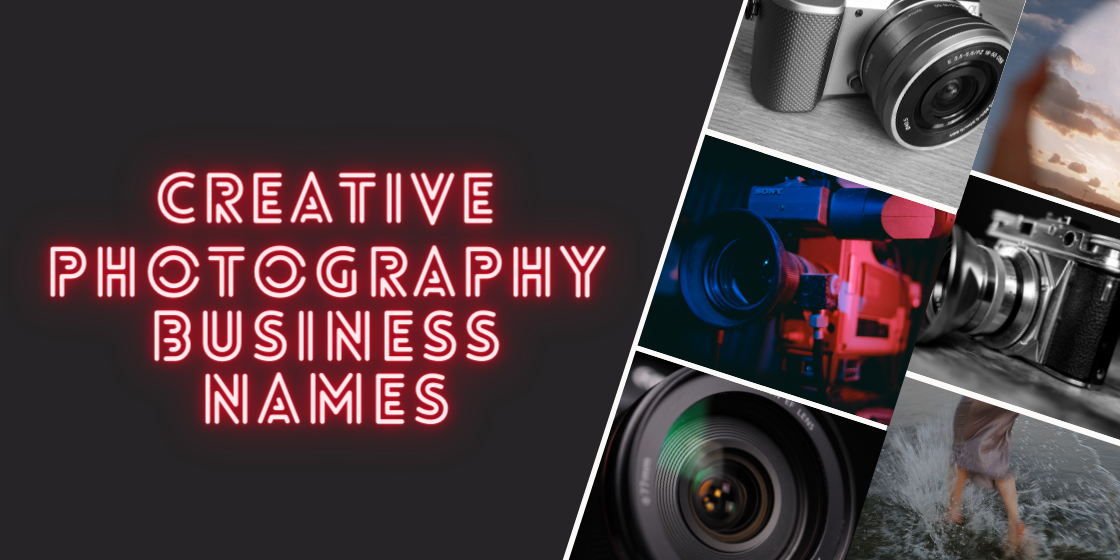 Find the Best Photography Business Names That Suit Your Agency
Starting a new business is never easy, especially in a competitive
market.
One of
the most significant issues that plague photographers who plan to start their agency is
developing
proper
photography business names. And not just any name, but a name that will help them stand out
and
apart from
their competition.
A good business name is essential to a company's
success.
Essentially, it allows you to build a brand around the business.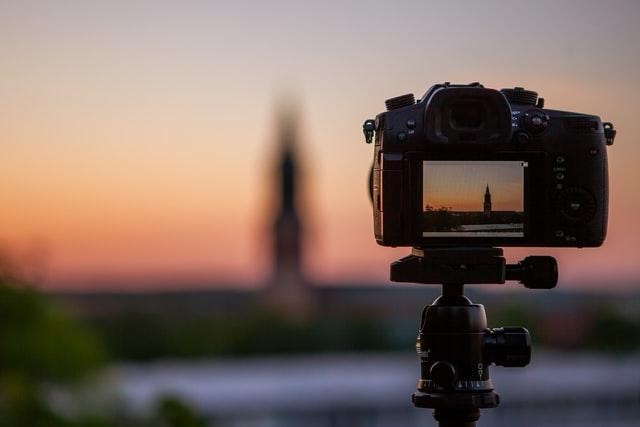 Many companies have used a catchy and memorable name to create iconic brands that have lasted for
decades.
Can't think of what to name your photography business? We have compiled a list of creative names for
a
photography business. No matter the photography niche you prefer, here you will find business names
to
inspire your own.
1- Starting a Photography business:
Being a photographer is not easy, especially if you are in business for yourself. Capturing the true
essence
of a scene and the emotions of the photo's subject is truly an art form. These images help us
remember that
instance in time vividly, years after it occurred.
Owning high-quality equipment like a reliable camera and other assorted gear is a given when you want
to be a
professional photographer. But to turn it into a dependable business and a brand, you need something
more.
Photographers require attractive logos and catchy photography slogans. They need websites, and, most
importantly, they need
beautiful
business names
According to recent surveys, nearly 77% of consumers patronize a business based on its brand name. That is because a business
name can portray their
message and the brand archetypes they embody as well.
Let's look at the names some successful and popular photography agencies are using for their brands.
2- Unique Photography business names specific to each niche:
Different photographers and artists, in general, follow a theme for their art. For a photographer, it
is the
style or niche they cater to, such as wedding or baby photography. The company's name is significant
to
portray the right vibe according to your type of photography.
Want to stand out from the competition with a catchy photography name? Get the inspiration you need
to name
your business by checking out creative photography businesses from your niche.
2.1- Cool photography business names:
Suppose you are a photographer who loves to take spontaneous and incredible photographs. In
that
case, the
following business names are the perfect examples to inspire your own photography agency's
name.
Diva Shots Photography
This Guy Shoots Photography Studios
Flutter Me Shutters Photography
Candid Clicks Studio
Imagix Photo Studios
Tilted Lens Photography
The Lens Knight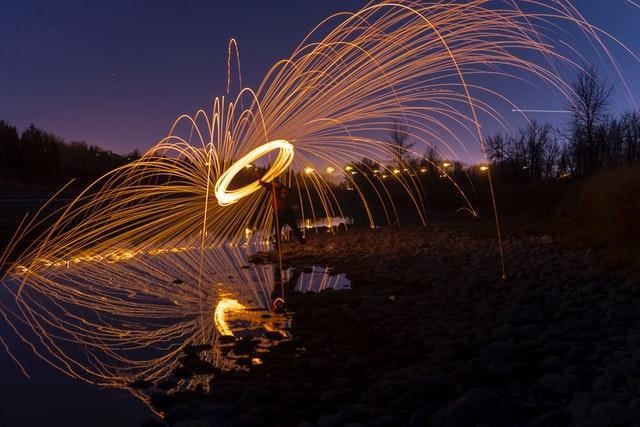 2.2- Wedding photography business names
Weddings are somewhat formal yet fun events. One of the most critical moments in the bride
and
groom's lives,
memorializing these moments is of utmost importance. An agency with a name that inspires
confidence
is the
need for this niche.
"With Love" Photography
Mon Amour Wedding Photography
Till Death Do Us Part Studios
Dream Weddings Photography
Two Hearts Entwined Photo Studios
Here Comes the Bride Wedding Photography
Love-struck Studios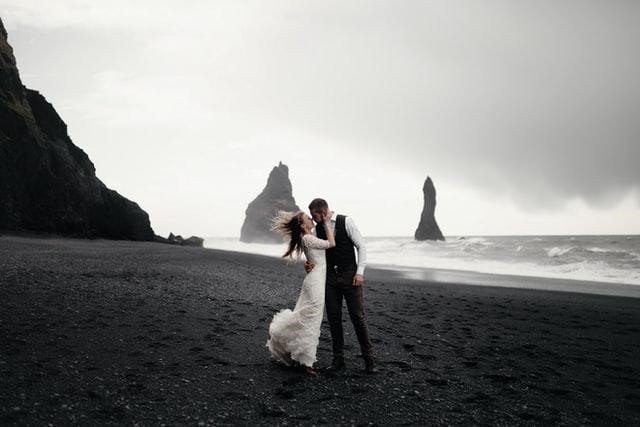 2.3- Pet photography business name
For many people, their pets are their lives. Commemorative portraits of these beloved pets
are often
used for
greeting cards or just kept as mementos of happy times. Check out the popular photography
business
names in
this niche.
Haute-Dog Photography Studios
Dog-eared Photos
Purrfect Portraits
Fur & Feathers Photography Studio
Bow Wow Pet Pictures
Pet Pixels Photo Studios
The Zookeeper Photography Studio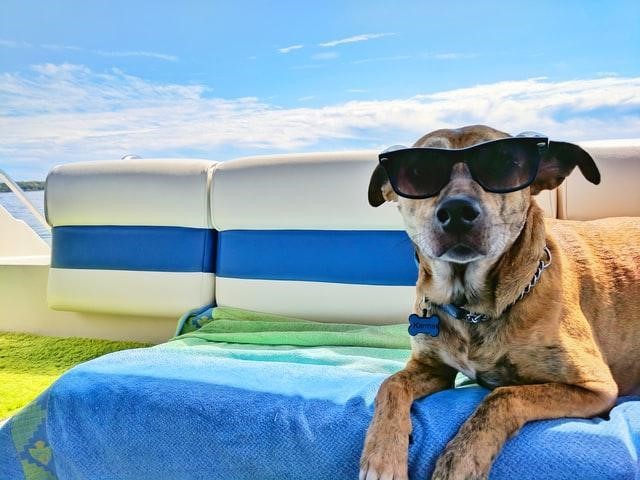 2.4- Cute family & baby photography business names
Family portraits are an annual ritual for many families to commemorate the passing of yet
another
year. From
creating a child's baby album to celebrating your children's graduation, these images are
emotional
placemarks in the passage of our lives. Find out what names go well for this category.
Fun Family Portraits
Mama's Moments Photography
Studio Baby
Baby Bee Photography
Happy Moments Photo Studios
Footsteps Photography
In a Pinch Family Portraits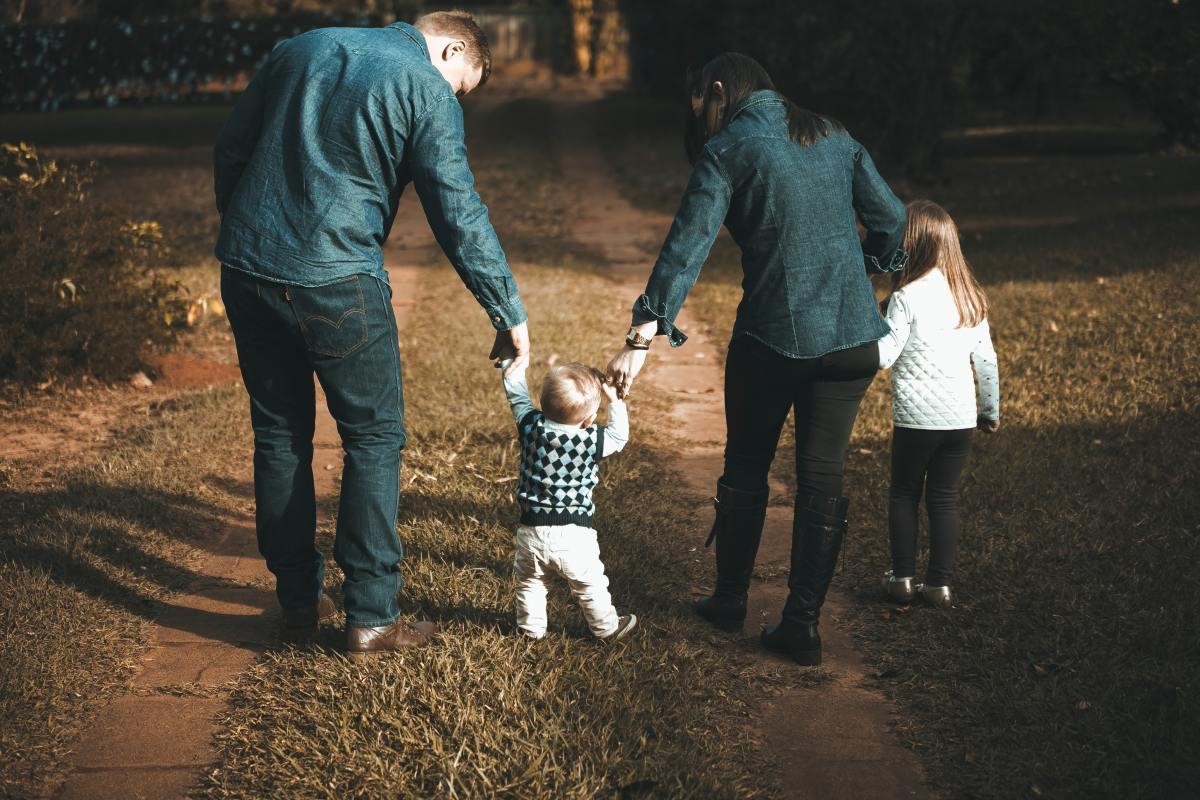 2.5- Elegant photography business names
Formal events demand a photographer with a touch of elegance—someone who can take the best
images and
infuse
them with a touch of elegance and sophistication. Check out what photo studios name
themselves to
give
themselves that touch of elegance.
Lighted Lenses Portraits
Lensation Picture Studio
Lasting Expression Portraits
Top Hat Photos
Silver Lights Photography
The Magic Hour Photo Studios
Picturesque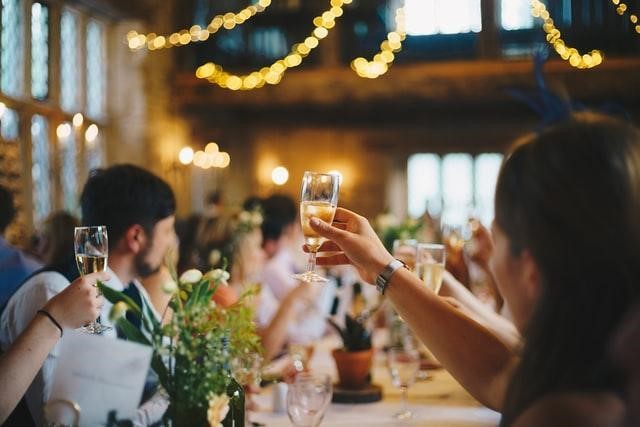 2.6- Personal photography business names
Personal portraits are pretty famous, with people wanting professionally captured headshots
or images
for
work or sentimental reasons. This type of photography requires an innate sense of framing
the right
shot
that captures both the perfections and the imperfections within a picture. Find out the
popular
personal
photography business names this year.
Shoot Me Photography
Dark Room Studio
Strike a Pose
Portfolio Photography
New You Photography
Headshots Today Photography
Just Don't Blink Photos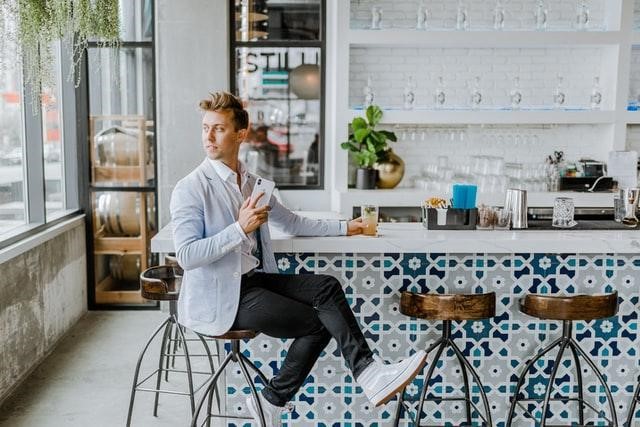 2.7- Food photography business names
Food photography is an essential tool in marketing restaurants and food vendors, and these
photographers are
therefore high in demand. With the right light and framing the image just right, even the
simplest
of dishes
can look like a masterpiece. Let's see what food photography business names are prevalent
nowadays.
Sweet Eats Food Photography
Heavenly Snack Photography
Scrumptious Delights Studio
The Good Grocer Photography
Yum Yum Photography
Grub and Run Photo Studio
In The Kitchen Photography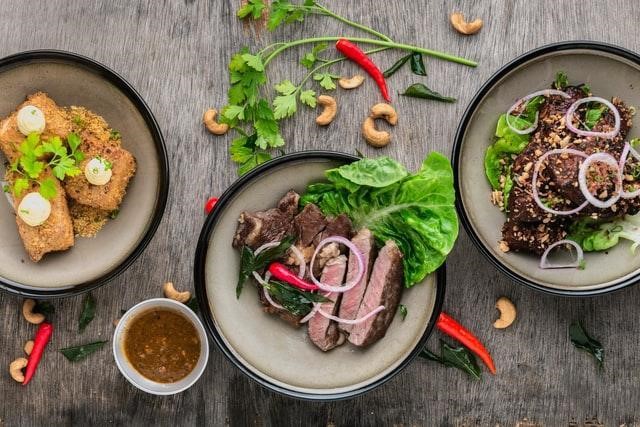 3- How do I choose the best photography business name?
Now that you have a list of photography business names to inspire your own, another fundamental
question
might arise. How can you make sure that you are choosing the correct name?
The name of a business is one of the first things a potential customer looks at when searching for a
suitable
place of business. A great business name draws customers to your brand. It portrays the essence of
your
brand in a way that makes it easy for the customer to understand the purpose of your company.
Let us look at how you can choose a name for your photography business. The perfect name would
represent your
brand's message and amplify the impact of that message to attract more customers and boost sales.
3.1- The ideal choice – name it after yourself
Many photographers work alone, and therefore for them, their brand is the individual
themselves. That
is why
they prefer to name their photography businesses after their names.
And let's be fair, it is the most obvious choice for them to do so. The quality and artistic
flair of
the
photos make a photographer's brand. Therefore, naming your agency after yourself will help
viewers
associate
that artistic style with you.

Moreover, this is an excellent strategy to turn your name into a brand and make it as iconic and
well-known
as many other famous brands. It is always easier to associate a business with an artist if they
share a
name, especially if you want to promote your reputation within the field too.
Nevertheless, if naming your business after yourself is not something you prefer, then the next
option is for
you.
3.2- Selecting a name that suits your photography business aesthetic
To name your photography business something other than your name, a few rules need to be
followed.
That will
allow you to choose a name that enhances your brand profile. While the perfect name may be
entirely
different for two different photography agencies, they will conform to a few basic rules.
Let's see what guides the making of a great photography business name.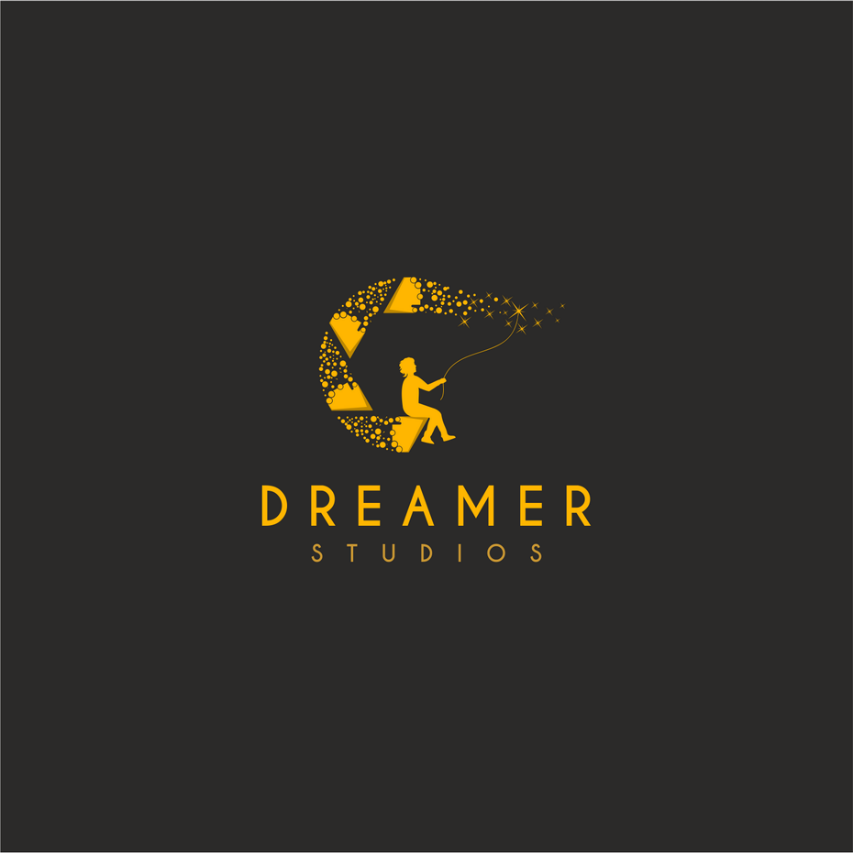 3.2.1- Make it simple and memorable
A long name with too many syllables might sound like a unique and creative option. But logically, the
longer
the title, the higher the chance that people might confuse it, mistake it for something else or
forget it
entirely.
The general rule of thumb is to go for a single word name, making it short, memorable, and impactful.
If that
does not work for your brand, then go for a name not exceeding three words, as any longer may end up
overwhelming your consumers.
3.2.2- Choose the name which sounds good
Visual appeal is an excellent asset for any business. An appealing company will be able to attract
clients
and make them overlook a few minor issues.
Your business's name has the same effect, and the way that name sounds can affect your brand's
overall visual
appeal.
Your agency's name will be printed on different types of merchandise. That includes client samples,
custom
office stationery, and marketing materials. So your business name needs to be able to leave its mark
in an
instant. Therefore, always make sure to sound out the name you choose to see if it has that effect.
3.2.3- Check if the suitable domain name is available
A website is a necessity for a business nowadays. It is a great tool to drive business in this
digital age. A
website is considered your digital storefront, which can display your portfolio and give a
prospective
customer an idea of what your services entail.
Therefore, when choosing a business name, make sure that there is a proper domain name available. A
suitable
domain name is the same as your company name. Suppose another business has a domain name similar to
yours,
and they work within the same market sector. In that case, it might end up confusing your customers.
Therefore, your photography websites should have the same domain names as
your photo studio
itself.
That is how you will be able to make it easy to draw customers to your site.
3.2.4- Make sure it is Versatile
Often, a photographer may start in one niche, but over time begin pursuing projects from others. To
cater to
this natural evolution of a business, the name of that business needs to be versatile.
Suppose the name for a baby photographer business is too specific. In that case, a problem might
arise if and
when the photographer decides to move over to a new and different niche, such as wedding
photography.
Therefore, choose a versatile name to allow it to adapt to your business.
3.2.5- Make sure it targets your actual audience
While it is true that a name needs to be versatile, your brand name also needs to be something that
your
target audience can relate to. A mighty photography business name speaks to your prospective
customers and
attracts them towards your business.
But to do that, it needs to be something that attracts your target audience in the first place. A
food
photographer needs to have some indication in their name that shows what niche they cater to.
Choosing a
name that appeals to your customers is the way to go.
4- What to avoid when choosing Photography business names?
There are a few things that you need to avoid when choosing your company's perfect photography logos. While these issues might seem minor or
trivial,
they can affect the impact of your name and affect your business adversely.
Listed below are some things to avoid when naming your photography business.
4.1- Names that are hard to spell
It is something that might be unavoidable for those choosing to name their business after themselves.
But for
those preferring a separate name, make sure that you choose one easy to spell.
An easy-to-spell name makes it easy for people to remember your business and tell others about it.
4.2- Unprofessional Language
While being playful can be necessary for some business niches, outright rude names are severely
frowned upon.
These include titles that contain slurs, generally inappropriate words, or even language which is
not common
in a professional setting.
Choose a name that appeals to most of your consumers and contributes to the positive impact of your
brand's
visual appeal. Studies suggest that nearly 9 out of 10 purchases are affected by the consumers' emotions. Hence, a name
that
evokes positive emotions is what every photography company should aim for.
4.3- Seasonal Naming Trends
Naming trends do come and go, and designing your name around a trend that might become obsolete might
not be
such a great idea in a few years. After it retires, your business might start sounding outdated or
old-fashioned, which might not be so great for a photography business.
Choose a name that transcends seasonal naming trends to become timeless.
4.4- Too Long of Length
Names that are too long are a recipe for disaster. A longer name may end up confusing a potential
customer,
as the name may get muddled in the minds of your consumers.
Moreover, simple and shorter names make it easy for people to remember the name of your business for
a long
time and allow them to tell others about that quickly.
4.5- Hard to Pronounce
As a general rule of thumb, good photography business names need to be simple to spell and pronounce.
Even if
you use your name for your business, try to use a mix of terms that make it easy to pronounce.
A hard-to-pronounce name will have the same issues as a too long or too hard name to spell. So try to
keep
your business name easy to pronounce.
4.6- Availability on Social Media
With the rising popularity of different social media platforms nowadays, choosing a name available on
major
social media networks is good. A social media account featuring your business name but not belonging
to you
might affect your business adversely.
A distinct name available on all social media platforms will help you maintain all possible channels
to
attract consumers to your business. That will be achieved by ensuring that they can reach you
through any
traditional media.
4.7- Names that are hard to remember
When naming your business, make sure that you use words that are easy to remember. Complicated or
rarely used
words might be used to make the name sound distinct, but that might make it less memorable.
That is the opposite of what we hope to achieve with our business name. Therefore, we need to use
simple
words for our business names to make them more memorable.
Frequently Asked Questions
If promoting your brand as a photographer is what you are after, you should name your
photography agency
after yourself. However, if sharing your name with the company is not something you like,
you need to choose
a name that personifies your company's essence and brand.
It would help if you chose a name that is short and easy to remember. Using rhyming syllables
would also make
it memorable and hard to forget, and make sure that it is easy to spell and relatively
simple to say.
Following these simple guidelines will help you choose a good catchy name for your business.
Sure, you can use your initials for your company's logo. The only thing you need to make sure
of is that
another company or association does not use those specific initials or an easily confusable
combination.
That might end up muddling the brand impact of your name within a consumer's mind.
Creating a photography logo requires that you understand the aesthetics and the logo
requirements of that
photography business. The next step is to design a few mockups that conform to the first
phase's
information. Finally, after choosing the mockup with the best customer feedback, you
finalize the design of
that photography logo for delivery.
Changing the name of your photography business is not an ideal strategy. However, renaming is
a great start
if you want to reinvent your company or go in a new direction. The new name you choose needs
to be
impactful, simple, and highly memorable. These three are the most critical factors when
renaming your
photography business.
Conclusion
Choosing the best photography business names for your brand might seem like a daunting task. Still, if you
follow the simple guidelines listed below, you'll soon come up with a suitable brand name and move on to
learning how to create a logo.
If you are looking to make your photography studio stand out in a highly competitive market, check out our branding services to
turn your business into a well-known brand.