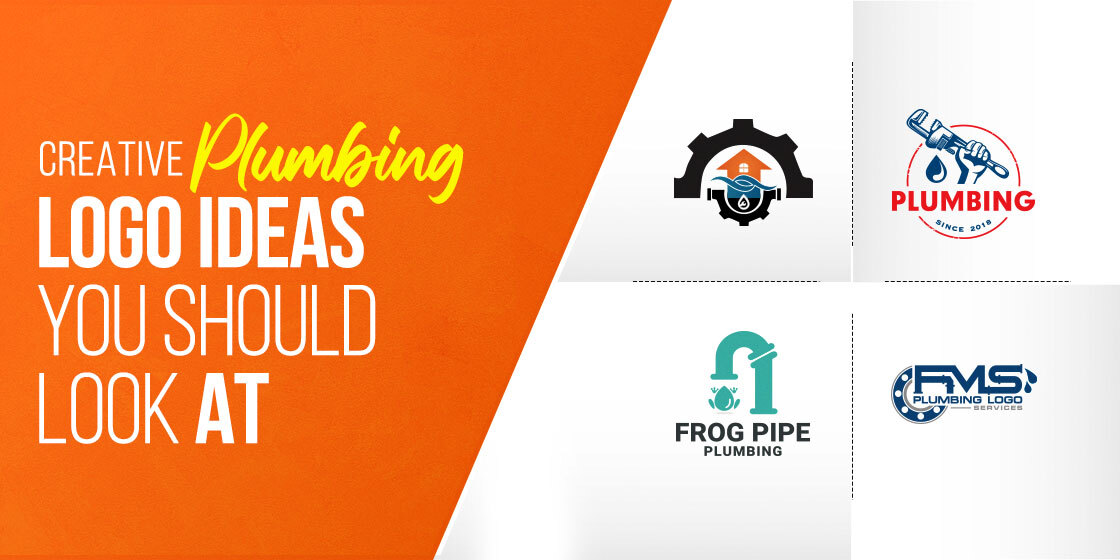 Know How to Create a Modern Plumbing Logo Design with Perfection
Nowadays, branding has become important for every business. It allows market their services and engage more customers towards them. The plumbing business is not also not different from others. It relies heavily on branding in which the logo design plays a major role. Unfortunately, many plumbing businesses do not have any idea about professional logo design services. They mostly create random emblems that do not gets much attention in the market. Some of them use old-school plumbing logo ideas to design their company symbol. This approach doesn't helps them in branding, no matter how hard they try to work with it.
To keep up with the latest branding trends, it is recommended to design plumbing logos using creating styles. This can be done when you have got right plumbing logo ideas available at the desk. Working with them is quite important because these ideas help you to come up with a catchy design. If you do not pick the right concept for designing, then most of the time your end-product will not meet the expectations.
Many beginners often struggle to come up with unique plumbing logo ideas. The reason is that they mostly think about the design process in a conventional way. If you are also one of them who is facing similar type of issue, read this article in detail. It will discuss some useful tips that will help you to get started with plumbing logo design easily.
Let's first start from the basic points understanding why creating catchy logos is important for a plumbing business.
1. Importance of Plumbing Logos in Branding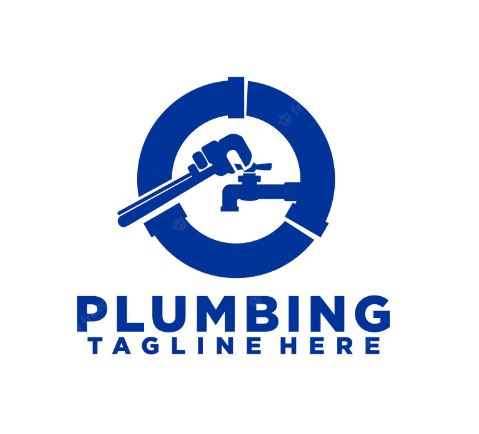 Every business pays attention towards branding. They know that their company cannot grow big without doing a proper branding in the market. This has become essential for them, no matter how established they are in the market. Considering the elements, logo is termed the most important tool in company branding. It is not just a symbol, but a complete representation of the identity of any company. It lets the people know about the plumbing services, as well as other options offered by the company.
Today, digital marketing has taken a center stage in the promotional world. This has made logo designing even more important for the plumbing businesses. They know that marketing on different online channels will be very beneficial for their business. However, to do that, they must need to create a logo that can grab the attention of viewers at the first glance. It could be tough call, but it also ensures to build a strong online traffic towards the business.
From websites to social media ads, plumbing companies require a creative logo at every platform. It is a necessity for them to get the attention of the customers. If they will ignore it, their chances of growth will becoming minimum. This is something not wanted by any company, especially those that are just starting in the market.
2. Best Plumbing Logo Ideas and Tips
Creating a plumbing logo requires great technical skills, as well as knowledge about the trends. Many beginners often struggle to create them because lacking in both of these areas. And not just plumbing logos, but having a good grip on these areas is essential for every logo design.
If you also do not have much idea how these logos are designed, take a look at some of the tips given below. It will give you plenty of plumbing logo ideas with which you can start your logo designing effectively.
2.1 Research the Market Trend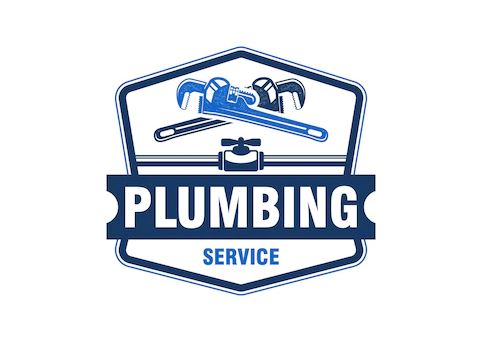 First things first, you should always remember to research the latest trends going around in the market. This is a very important point, because old-school designs are simply not alluring to the human eye. It has been noted that most of the customers often leave the company pages after seeing their logo. They are quick to assess the quality of any plumbing company through its branding identity, in which the logo design plays an important part. It is the first thing that represent their identity, hence its designing should be done according to the latest trends.
There are various sources where you can get latest plumbing logo ideas. The best one among all is our old friend Google. It is the hub of every research, hence you can also use it to see what is currently trending in the market. You can then alter your plumbing logo ideas according to it, so that your design can match with the latest trends.
2.2 Select the Logo Theme
After looking at the trends, it is now time to select a theme that suits best according to your requirements. This will require strong knowledge about the company, as what type of branding it would prefer in the market. It is best advised to first consult with the stakeholders to get a perfect idea about the colors and styling required for the plumbing logo. Yes, you would have your own plumbing logo ideas, but still you need to get confirmation from the real company owners as well.
Keep in mind that the theme selected for the logo will produce chain effects for all branding elements. This means that the color combination selected for the plumbing logo will also be used for promotional materials like business cards, brochures, flyers and more others. It is precisely done to keep the appearance of everything similar. It brings out a unified branding image of the company that showcases a sense of professionalism in their marketing.
2.3 Use Bold Vectors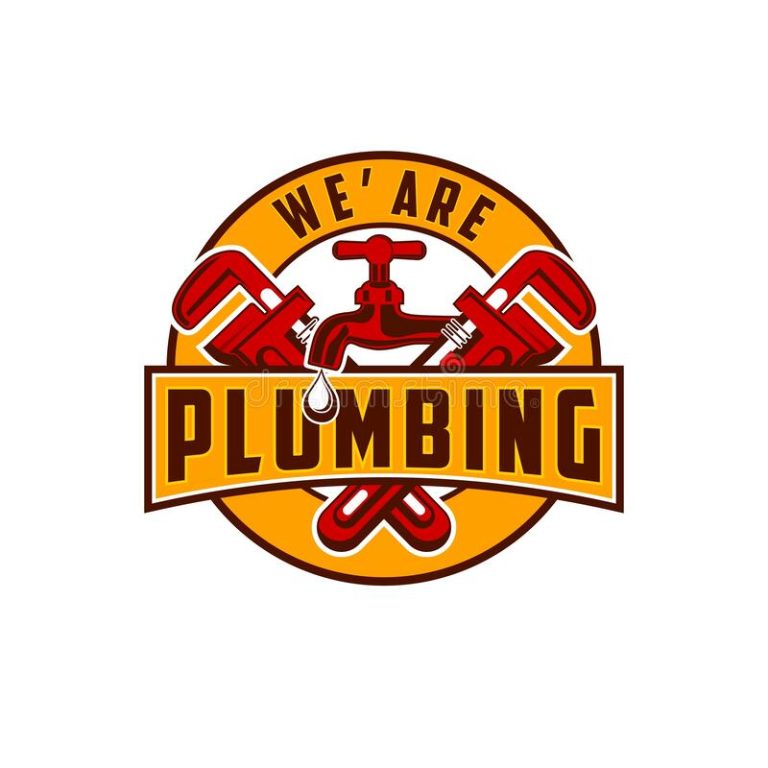 It is best advised to use bold vectors in the plumbing logo design. This is an approach that should be considered for all types of logos. You cannot just use simple and plain vectors in the logos because that will not get any attention from the audience. Nowadays, people only notice those visuals that are striking in appearance. They do not look at anything plain, unless it represents any major brand. That is why designers are always asked to come up with something striking that can grab people's eyeballs.
Besides that striking visuals, vectors are also recommended due to their modernistic looks. Nowadays, many designers prefer to use vector elements in their projects. It offers a unique 3D look in the appearance, providing the logo design a stunning catchy look. Moreover, editing these vectors is also pretty easy, as most graphic designing softwares provide premade tools to edit vector elements. From Photoshop to CorelDRAW, you can work easily with vectors while working with top design softwares.
2.4 Write a Tagline If Needed
Many companies prefer to use taglines with their logo. It is an additional element that brings an impetus in the overall message of the logo. However, writing a catchy one often becomes difficult for the people. The taglines are basically very crisp and to the point. You cannot write whole sentences in a tagline. Instead, you have to pick certain words very wisely that can offer some sort strong message. Besides logo, this tagline is also used on other branding elements, hence they should be written with a smart concept in mind.
If you do not have much knowledge about writing taglines, try to take help from any copywriting expert. These guys are professionals in creating quality taglines using minimum words. You have to just instruct them about the requirements and they will do rest of the job. Meanwhile, you can also generate automated taglines from the internet. There are various websites available that provides automated taglines. You can use some of their suggestions and could alter them according to your requirements.
2.5 Use Familiar Plumbing Figures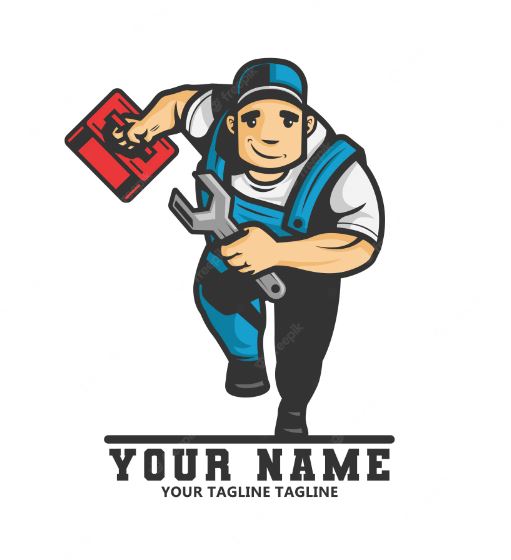 It is a general concept to add those figures in the logo that looks familiar to the brand niche. This means that a plumbing logo should have some sort of handyman figure in the design. You can also illustrate different plumbing tools in the logo, as that will also look appropriate in the design. Some people consider to use the combination of both to make their logos better understandable. However, these logos also look a bit complicated due to adding too much elements in the design.
The color selection for these plumbing figures should also be done very smartly. You cannot add random colors in the logo as per your own choice. These colors should be selected after looking at the theme and design used in the logo. For instance, if you have designed a handyman in the logo, then you need to use blue color for his jacket and white for the background. That is how colors should be picked after looking at the design and elements used in it.
3. Types of Plumbing Logos
Just like other brand emblems, plumbing logos are also created in different styles. It depends on the companies how they want to design their logo. Some of them look simple, while some are created with a bit of glitzy touch. For designers, it is important to work with right plumbing logo ideas to bring a catchy design at the end. If they will try to work with any random concept, then their finished product will not meet the market expectations.
It is therefore advised to know about the latest logo design trends and types with which plumbing logos are created. Here are some of the common plumbing logotypes that are popular in the market.
3.1 Monogram Logos
Monogram logos are usually preferred for plumbing companies. It looks simple and decent to the eye, providing a subtle image of the company. However, creating these logos also required greater level of technical skills. Hence, it is recommended to first learn the designing techniques properly to create monogram logos for plumbing companies.
3.2 Abstract Logos
Abstract design is one of those few marks that can be used in all types of logo design. Businesses try to portray their identity differently using an abstract design. Same goes for the plumbing business, as it can creatively showcase its identity using a catchy abstract logo design.
3.3 Wordmark Only
Plumbing logos can also be designed using a simple logo font. This looks like an old-school technique, but is termed very effective for the plumbing logos. You can use different taglines along with these wordmark logos as well to make them more noticeable. Moreover, you can also use any symbol with the wordmark if it fits to your branding style.
People Also Ask (FAQs)
A logo is considered important for branding because of various reasons. It helps to give businesses an identity, so that they can use it to market their services and products.
Just like every other business, logo is important for the branding and marketing of a plumbing company. It lets the people know about their market existence, as well as the uniqueness among other companies.
To create a catchy plumbing logo design, you have to first build a proper concept. Then, you have to pick the right tools that can help you design that concept. Lastly, you have to select the styling and colors to design the overall logo as per the given requirements.
You can use different types of colors in a plumbing logo. However, you have to keep the branding theme in mind while selecting them. Generally, companies prefer to use the combination of blue and white in the plumbing logos.
Plumbing logos are generally created at a nominal price tag ranging between $100 – $200. This can definitely go up a bit if you will ask multiple versions of the logo. Similarly, a tight deadline can also increase its logo design cost.
Conclusion
That concludes our entire article in which we have discussed about different plumbing logo ideas in detail. These ideas will help you to design creative plumbing logos as per the leading standards. For beginners, this article has also presented some useful tips to give them a quick start at logo designing. It has defined some key principles that will allow designers to think creatively about plumbing logo design.
Meanwhile, if you are looking to design a catchy plumbing logo for your company, give us a call today. Our professional designers will help you to create unique plumbing logos showcasing the exact branding theme of your company.