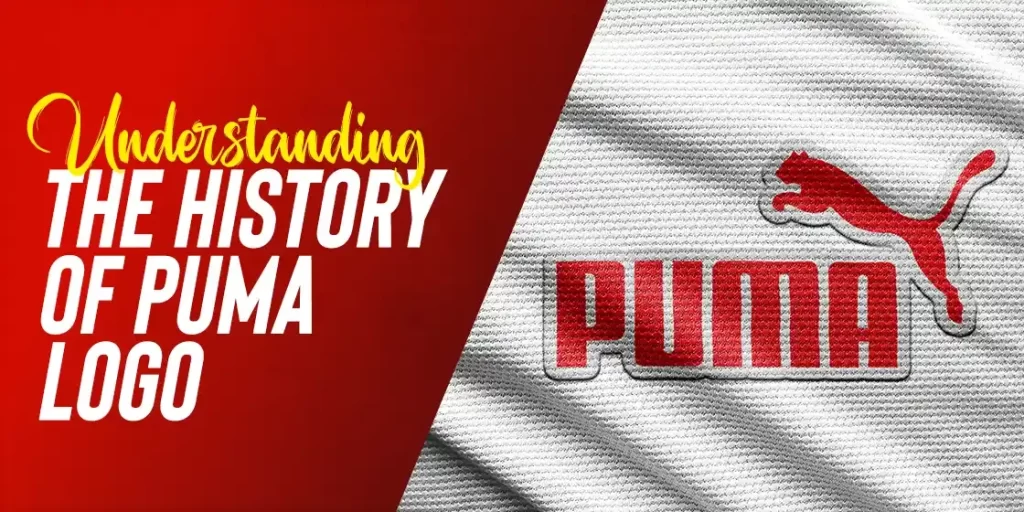 Table Of Content
Take a Look at the Complete History of Puma Logo Below

When it comes to talk about sports apparel, the first name that comes to everybody's mind is the name of Puma. It is a renowned brand that offers range of sportswear products made of high quality material. People that are associated with the sports industry, always look up to Puma logo because it is trusted highly in the market. From sports jerseys to shoes, Puma offers everything which is why it is touted to be one of the best in the world. It has established a strong footprint in the sports apparel circuit, as the annual revenue of the brand speaks volume for its success.
Today, there are a lot of sportswear brands working in the market. Most of them are relatively new, which is why they cannot compete with the big names of industry like Nike, Adidas, Puma and more others. These brands always stay on the top because of offering high quality products. They are precisely endorsed by top sports professionals, which is what also gives their name a strong boost in the market. Moreover, these brands also sponsor various types of sports events, which also plays a role in spreading their brand name.
Talking about Puma, it is undoubtedly a well-recognized name in the sports circuit. The catchy Puma logo has become a symbol of trust among many professionals. It is designed with a simple yet creative mindset that separates its class from others in the industry. We'll talk more about it in detail below, as creating a logo like Puma requires you to take professional logo design services.
Let us first start from the beginning understanding how this company emerged and what role it played in the growth of the sportswear circuit.
1. History of Puma Logo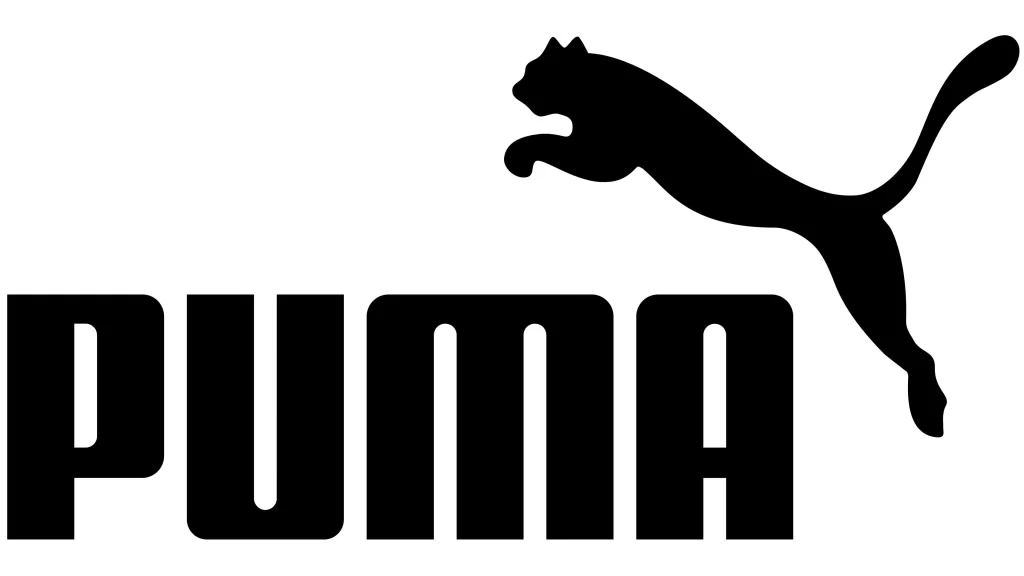 The history of puma logo goes back to the late 1948 when Rudolf Dassler started a new shoe manufacturing company. His rivalry with the younger brother Adolf Dassler is still quite famous. This story is known to everyone because Adolf also founded a new company during the same period in which Puma was launched. That company is still ruling the sportswear market, and its name is Adidas. We will cover more about this rivalry later in this article, so that you can know the bitter history of both these brands.
So, when Rudolf started the company in 1948, he gave it a long lengthy name of Puma Schuhfabrik Rudolf Dassler. The products made by the company instantly became a hit in the market, and the sales of the company started growing day by day. Later, Rudolf changed the company name to Puma, as it looked more simple to pronounce. The company started to grow steadily, and became a top manufacturer of sports shoes within a span of three to four years.
After getting good success in sports shoes, Puma expanded its range by adding other stuff such as sports jerseys, socks, shorts and more others. It also evolved rapidly in the market because of having medium competition in the market at that time. As defined above, there were only few notable names in the market back then, including Adidas, Nike and others. So, the road was pretty clear, and that is how it went well for Puma actually.
2. The Dassler Brothers Feud
People who are aware of the history of Adidas and Puma, must have known about the famous fued of Dassler brothers. This story is not hidden, because the inception of both these companies is precisely related to it. For starters, both Dassler brothers were used to work in their father's shoe manufacturing company, and they did amazingly well in taking that company to a new successful level. This was a time period when the term sportswear was little known to people, hence Dassler brothers took good advantage of that by introducing it to the people.
However, things started to change after some time when disagreements between both of them started to increase. It happened because Adolf and Rudolf had different ideas related to the functioning of their business. Though both were smart and intelligent, but still difference of opinions started to build resistance between them. At last, they decided to part ways to start their own companies properly. This was the beginning of feud that later give birth to two top sportswear brands in the world.
The Puma logo as we know it today, was first introduced in the market after Rudolf started his new company. It became highly popular, and people started to buy its products at a rapid rate. The same thing happened for Adidas as well that also gave a new perspective to the sportswear industry. It could be said that the rivalry allowed both these brands to prosper and build a separate name for themselves in the market. This famous story is still to known to many people and it will surely continue to ignite the competition between both these brands in the years to come.
3. Puma Logo: The Evolution of Famous Emblem
Today, Puma logo is quite popular in the world. Its stunning depiction of a Puma says a lot about the strength of the brand. This symbol has always been associated with the company, but it was not that plain as it looks today. In fact, the logo saw various changes in different eras to keep its style updated as per the latest trends.
Now, we know that many of you do not know about the style of classical Puma logos. So, we have compiled a list in this blog to give you a quick look at its earlier versions. Let's take a look at them below.
3.1 Puma Logo – 1948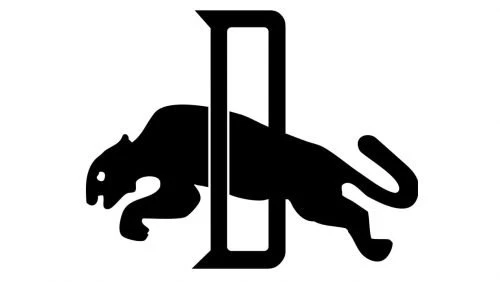 The first logo of the brand was introduced in 1948. It demonstrated a leaping Puma in the logo which then became a symbol itself. In this version, the Puma was leaping through a "D" letter shape that directly referenced the second name of the company owner i.e. Rudolf Dassler.
3.2 Puma Logo – 1951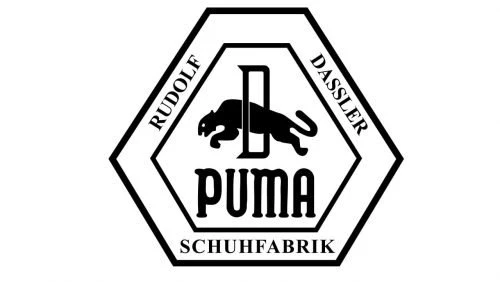 The company changed its logo symbol a little bit in 1951 to showcase a new flare of styling. It was not different from the earlier logo, as this new design only added a pentagon shape. The only difference was that the name of Rudolf Dassler was mentioned in this logo, which brought a slight variance in the design.
3.3 Puma Logo – 1959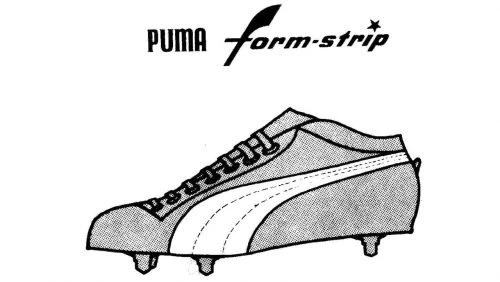 The logo introduced in 1959 was quite different from the earlier designs. The reason is that it had a sports boot picture as the main design of the logo. This was smartly created to describe that Puma specializes in manufacturing sports shoes and there is no other company better than it in the market.
3.4 Puma Logo – 1968

Coming to the late 1960s, the company changed its emblem towards more simplicity. This time, they used only Puma in the design, instead of having any lettermark as well. This was actually the first time when Puma was used solely in the logo.
3.5 Puma Logo – 1974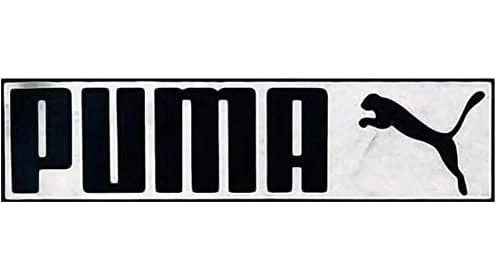 In 1974, Puma changed its logo again. This was done to refresh the identity of the brand, so that it does not looks outdated among others. This logo included a lettermark besides the Puma design, making it a complete illustrated logo for the company.
3.6 Puma Logo – 1976

The new iteration of Puma logo was introduced in 1976 in which the logo was only constituted of lettermark. This typography was different from the earlier one because it had a recursive style. It was not well received by followers of Puma in the market, which is why it was changed later after some time.
3.7 Puma Logo – 1980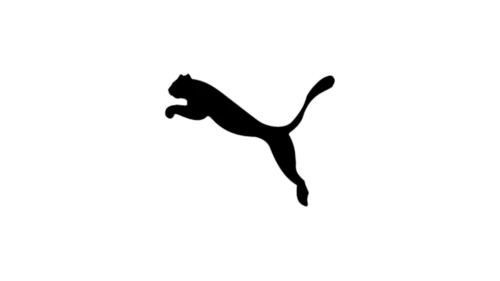 Puma once again released a new logo in 1980 that looked similar to the one designed in 1968. It only used the picture of leaping Puma in the logo, as the wild cat always looks good with it. This was an entire black logo, focusing only on the picture of Puma.
3.8 Puma Logo – 1988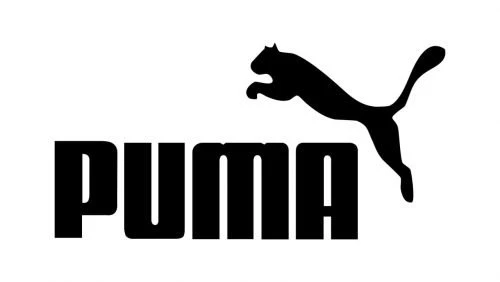 Another version of the logo was introduced in 1988 that looked more eye-catching than the previous versions. It included both Puma and lettermark of the company name. It looked complete, because the official symbol was smartly placed alongside the name of the company in the logo.
3.9 Puma Logo – 2003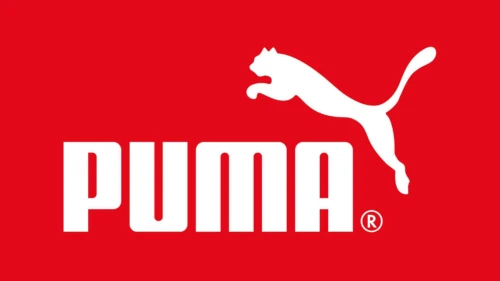 In 2003, the company decided to rebrand its emblem logo with some little tweaks. They did a good job by working on the color theme of the logo, as the earlier black and white design was replaced by red and white in the new 2003 logo. Since then, no new changes have been done in the logo, as the company has decided to stay with this version precisely.
4. Understanding the Puma Logo Meaning
It is not difficult to understand the meaning of Puma logo. The emblem itself is very self-explanatory, and if you will pay attention to its details, you can understand its meaning easily. It precisely explains the idea behind the logo i.e. Puma is the official face of the shoe manufacturing brand.
Besides that, there is no other meaning of this logo. It is relatively straightforward, hence there is no need to derive any additional meaning for this great artistic logo.
Final Words
That concludes our entire article in which we have discussed about Puma logo in detail. It is undoubtedly a famous sportswear logo having millions of followers in the world. People trust on this logo, just because it ensures to offer quality products built with durable materials. Today, Puma logo is counted among the top sportswear emblems in the world, because it has proven its worth in the market accordingly. In this blog, we have covered different versions of Puma logo, so that you can know about its overall history.
Meanwhile, if you are looking to create a catchy logo similar to the one like Puma or Adidas, get in touch with us today. We have a team of experts that will help you to design these logos rightly as per the given demands.
People Also Ask (FAQs)
1. Why is Puma famous?
Puma is a famous sportswear brand having footprint all over the world. It has always remained on the forefront to manufacture quality sports apparel, which is why it is known vastly in the sports circuit.
2. Why is Puma logo famous?
Puma logo is highly famous because it demonstrates the strength of the brand. Using a leaping Puma in the design, this logo is different from the others, which is what gives it a high prominence in the market.
3. What is the color of the Puma logo?
Historically, the color combination of Puma logo has remained black and white. However, the last update of the logo saw some change. It was altered to red and white to bring a flare of freshness in branding.
4. Which type of products are manufactured by Puma?
Puma is known for manufacturing high-quality sportswear products. From jerseys to socks and shorts, Puma offers everything, which is why it is loved and recommended by every sports enthusiast.
5. What is the name of font type used in Puma logo?
The name of typography used in current Puma logo is Quandor Regular. It is picked because the font looks bold and offers a solid image of the brand to the people.