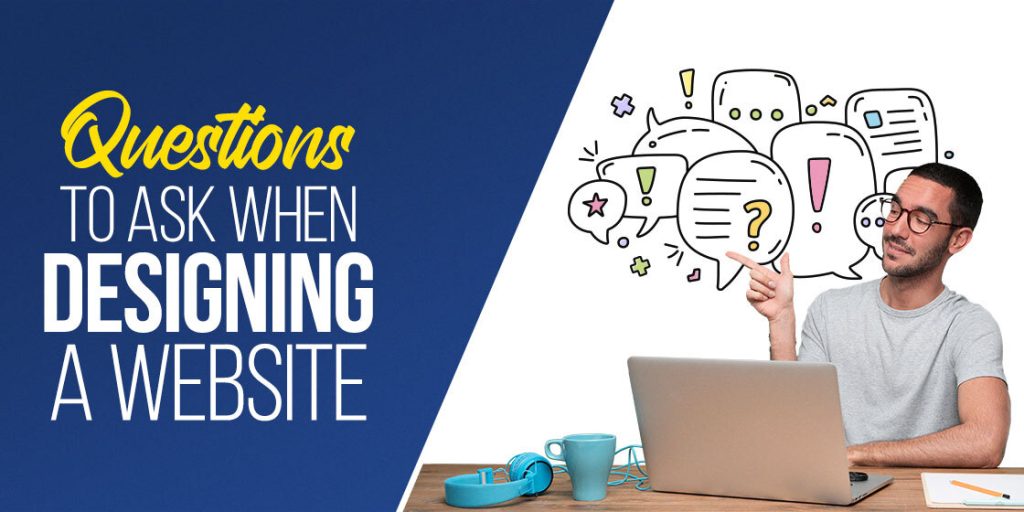 Table Of Content
Discover How You Can Create the Right Web Design Questionnaire
There are businesses in need of a website at any given moment of the day. Some are looking for a fresh website for their brands, while others are looking to revamp their existing site in line with their business goals. No matter the purpose however, the fact is that they will need to have a great and intuitive design for their website.
As a web design services provider, its your job to design and develop the website for your clients. And in order to do that, there are some things you need to know. However, considering that the client is someone inexperienced with the process, how will they know what to tell you? Therefore, its up to you to know what questions to ask when designing a website, so that it aligns with the client's vision.
A number of factors need to be conveyed to you before you are able to design a good website, such as the requirements, timeline, budget, and more. Let's take a look at some of the top things you need to ask in your web design questionnaires, and learn how to structure them according to the project needs.
1- Why Do I Need a Web Design Questionnaire?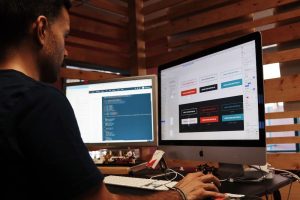 The first thing when someone asks you to design a website is to know some basic information. However, you will often experience that people wouldn't know what to tell you in order for their project to be a success. Now, if they do not know what to tell you, and you do not ask, the result could be catastrophic.
Because after all, how can you make a website without knowing anything pertinent about it. That is why it is important to have a set of questions to ask when designing a website, something like a web design questionnaire.
The reason a well-researched and defined questionnaire can be useful is because it allows you to get a basic idea of the project, after which you can dive deeper into the details if the project seems suitable.
Some of the primary benefits of using a design questionnaire for various types of websites include:
1.1- To Avoid Scope Creep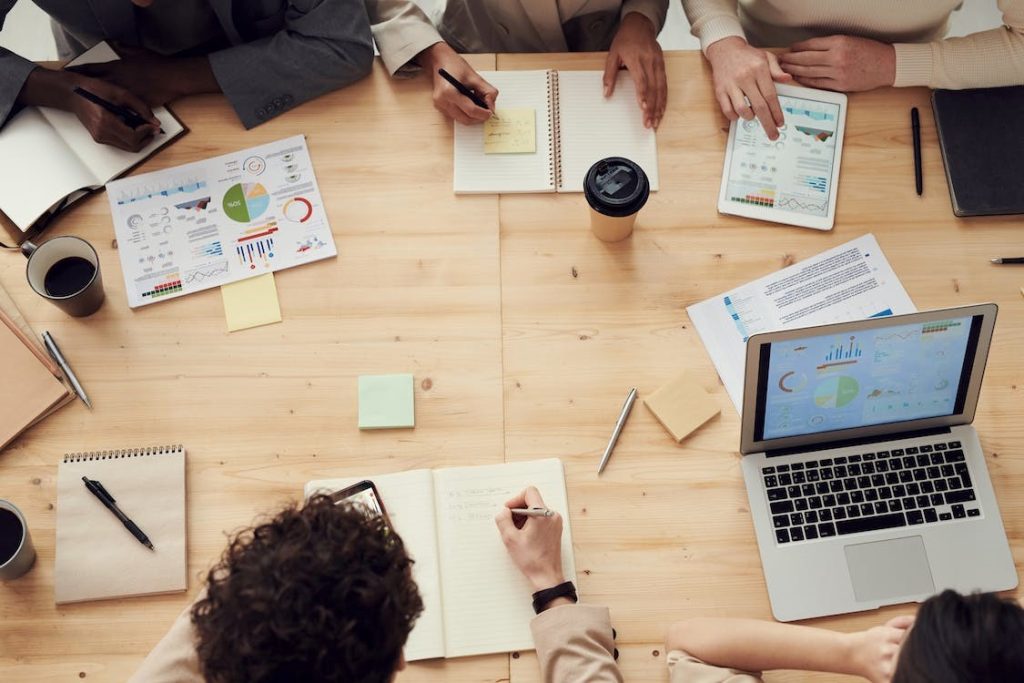 One of the biggest problems that plague any project, today or in the past, is scope creep. But what is scope creep? Lets say your project's scope defines a list of features and tasks that need to be fulfilled in order for the project to be a success.
However, over the course of the project lifecycle, the client starts to tack on other tasks too, slowly but surely expanding the scope to encompass more than what was agreed upon. This usually happens when the scope of the project isn't defined and tracked carefully, which makes the likelihood of scope creep higher.
Now, you need to keep in mind that some things crop up as part of the natural project cycle. These issues and tasks are designed to help us fulfill the original, predefined scope of the project. Therefore, we do not consider them as scope creep. However, any addition or changes that modify the defined scope, those are a big issue.
A professional agency will help you identify and document the scope of the project, so that it is easier for you to track any potential changes to it. And if you are able to track your scope properly, you will be able to avoid the perils of scope creep.
1.2- For a More Efficient Design Process
Now, carrying over from the previous point, by asking the right questions, you will be able to define the majority of the project requirements. This in turn will help you ensure the project moves along smoothly and seamlessly.
That is because with everything defined properly, your team will have a good idea of what needs to be done, and when. That will make for an overall efficient design process that will help you create a great website design fulfilling the client's brief, as well as their business need. And it will help you ensure that all the necessary web design principles have been addressed to ensure that your site has a strong impact.
1.3- In Order to Find the Best-Fit Solution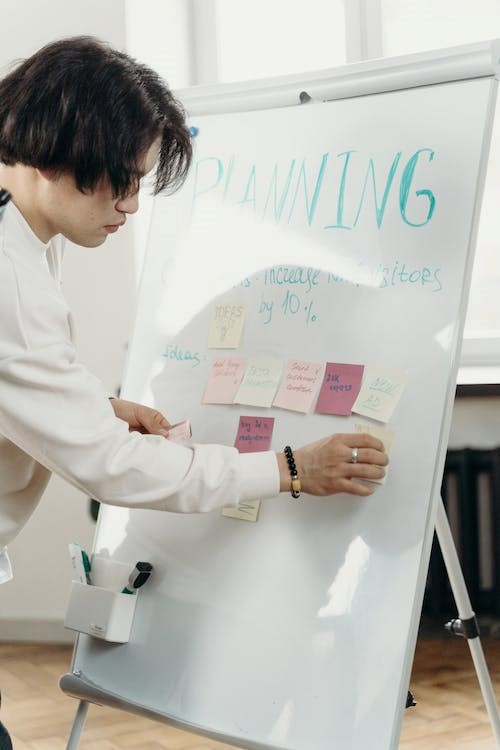 And finally, and maybe more importantly, it will help you propose the right solution for the client to achieve what they desire. Often, a client comes to you with a proposal regarding creating a website. Suppose one of their perceived competitors have some specific website style that the client wants incorporated within their design.
Or maybe, they want a certain web solution because it worked wonders for a friend's business. Now, as the service provider, you need to know whether a specific solution will work for your client, based on what they want to achieve.
And the only way to do that efficiently, is to know about your client's project in intimate detail. So how can you do that? You need to ask the questions that will get you the information you need. That is because if you know everything that you need to about a certain project; you will be able to find the right solution the first time around.
2- Basic Questions for the Project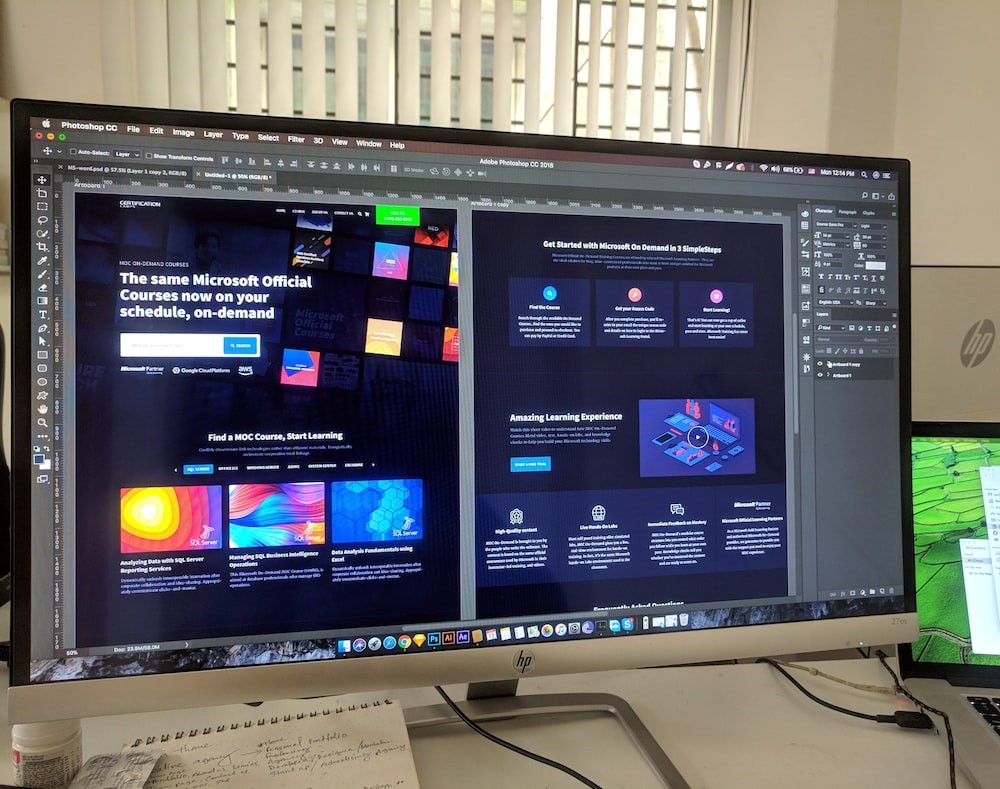 Whenever we talk about questions to ask when designing a website, we find a few basic questions that are common to all projects. These basics range from asking the purpose of the website design project, to understanding the target market and the ideal customer.
Let's take a look at these all-important fundamentals now.
2.1- What's the Reason for Redesigning Your Website?
This is a question that is extremely important to ask if your client has an existing website and is looking to have it redesigned. You need to know the reason why the client believes that this website redesign project is a good idea for their brand in the long run. Is there a specific purpose for it? Or are they looking for something inspired by the latest web design trends?
This will help you get an idea of what the client is looking for, as well as the things you need to avoid when creating your design.
2.2- What Business Goals Does Your Current Website Not Fulfill?
The next question is an elaboration of the previous one. This question will help you identify any specific issues identified by the client within their current live site. There could be a number of reasons for its failure, and you need to know the exact issue in order for you to create a strategy that targets the problem specifically.
The issues could include:
Failure to attract the eye
Low conversion rates
Site difficult to upgrade
Unintuitive visitor journey
2.3- What Do You Hope to Achieve With the Redesigned Website?
The next question is one that you can ask anyone, whether they are looking for a new website, or are just revamping their site. Everyone who undertakes a web design project, and spends time and money on it, is hoping to achieve a specific outcome with it. For example, is it just supplementing your brand, or do you want to have a website that makes money?
Now, as the service provider, if you do not know what your client is trying to achieve from this project, you will not be able to deliver as well. For example, your team is focusing on improving the performance of the website, while the client wants to retain and convert more customers. Now, both of these may be addressed by a website redesign, but without targeting the right goal, it will be a hit-or-miss.
2.4- What Role Does Your Website Play for Your Brand?
Another great question is to know the role or place of the client website in their brand strategy. For example, a website can serve a variety of purposes, based on what you focus on specifically. For instance, a company could be using a website with the intent of education users of their services.
Another company though, could be using that website to drive leads to their business. So, we can say that different companies use their site for different reasons. As service provider, you need to discover exactly what role the website will play in order to create the perfect solution.
2.5- What Do You Want Your Visitors to Do on Your Website?
Once you know the role of the website, you need to know exactly what the client expects of the visitors who visit and browse their site. This is where you can identify many of the website's functional features that you will need to incorporate within your project.
2.6- Who is Your Target Audience?
Next up, you need to know who your target audience is. Design aesthetics can vary quite drastically from demographic to demographic. For example, the same design aesthetics that appeal to Gen-Z consumers may not be as well received by the Gen-X or millennial demographic.
Moreover, many different factors can affect the impact of your website design. These factors can range from tech-savviness to their ability to make purchases, certain pain points, and much more. And they will also help you create the user personas that you will need to see how well your target audience perceives your new website.
2.7- What is Your Success Criteria?
Defining the success criteria is necessary when it comes to undertaking such user-centric projects. One of the first steps to having a success criterion is to have goals and milestones assigned, which will help you track specific metrics for the project as soon as they are achieved.
These could include metrics like time-on-page, conversions, traffic, and more.
2.8- What Kind of a Brand Tone and Voice Do You Want Your Website to Have?
As your website is part of your digital brand image, it is important that you portray a unified brand tone that connects and relates to your overall brand image. For example, a corporate law firm that deals with serious corporate cases would not go over well if their website was graphically heavy and colorful. The brand tone it would portray would be at complete odds with the actual tone of that brand the industry.
By portraying the right brand voice on your website, you will be able to unify your website with your overall brand image.
2.9- Do You Have Any Known Competitors? What Do You Like/Dislike About Their Websites?
Finally, this question can help you identify how much homework your client has done on their own. If they come to you with a list of competitors, and suggestions on what elements of their websites you like and what you dislike, this means that they have something specific on their minds that they are trying to accomplish.
Clients like these are rare, but they can be both insightful and difficult to work with too. As the service provider, your job is to take their suggestions and use it to create something fulfills their goal.
3- Identifying the Triple Constraint: Scope, Cost, & Time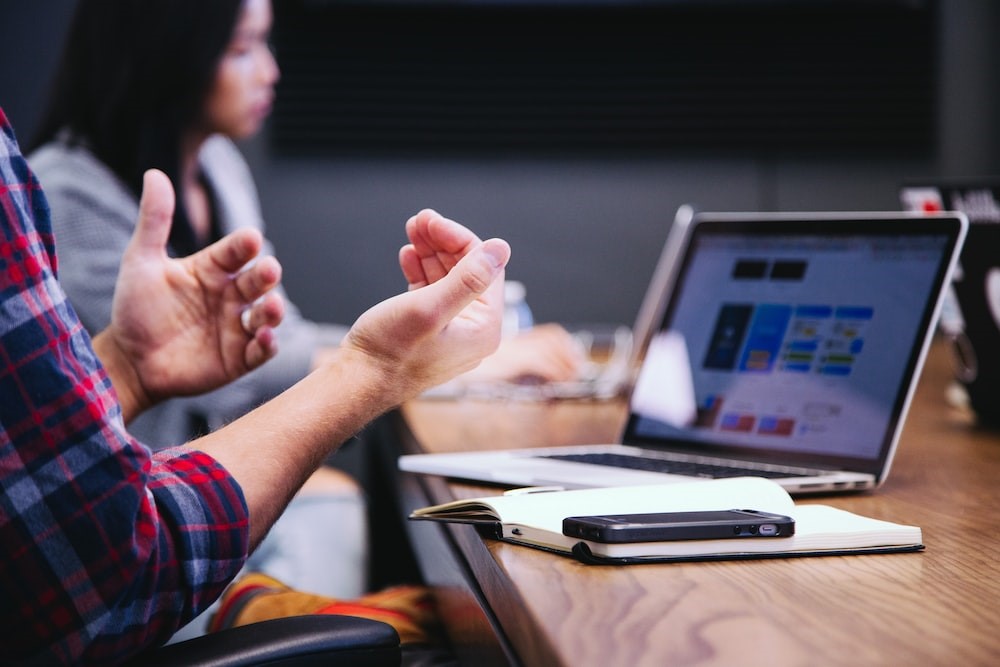 Once the basics are out of the way, now we can get on with the more pertinent questions. The triple constraint – scope, time, & cost, are factors that can affect the delivery of a successful project. Let's take a look at some questions that helps you identify these factors.
3.1- What is the Scope of the Project?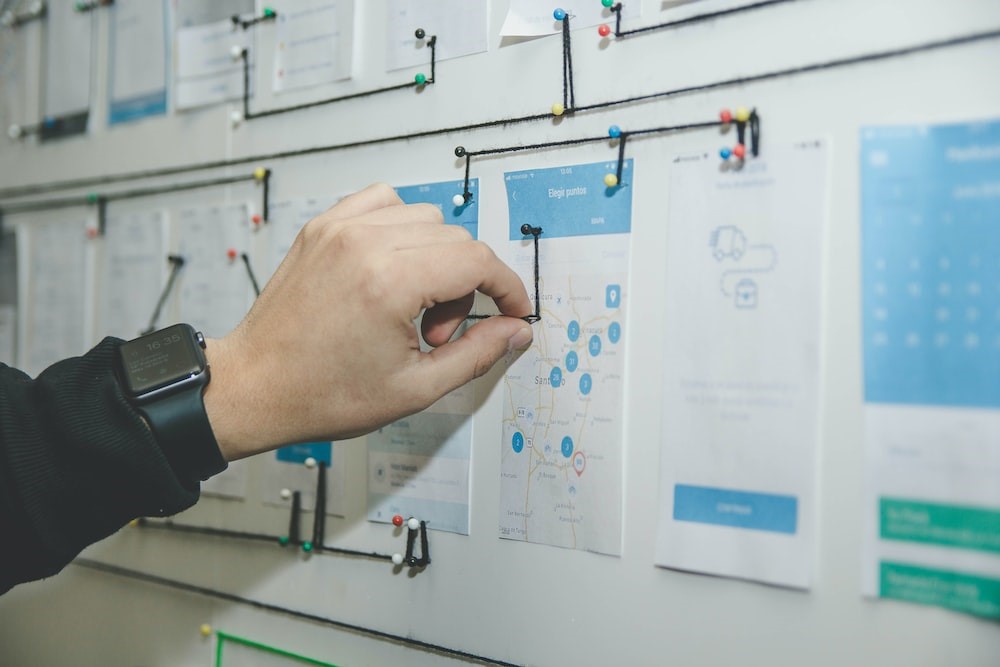 The scope of the project would define exactly what needs to be done in order to fulfill what the client is hoping to achieve. This can considered a kind of bounding of the project, where you as the service provider defines that anything that does not directly relate to the achieving of the goals defined, will not be a part of the current agreement.
Any changes to that end will require a renegotiation of the project contract, so that the project scope is reevaluated accordingly.
3.2- What is the Proposed Timeline for You?
The timeline is another important factor you should know before undertaking the project. It may be that the client's timetable is tight for the project they are trying to undertake, and you will need to ensure that all the required tasks defined within the scope are distributed accordingly within that timeline.
3.3- What is Your Budget for the Project?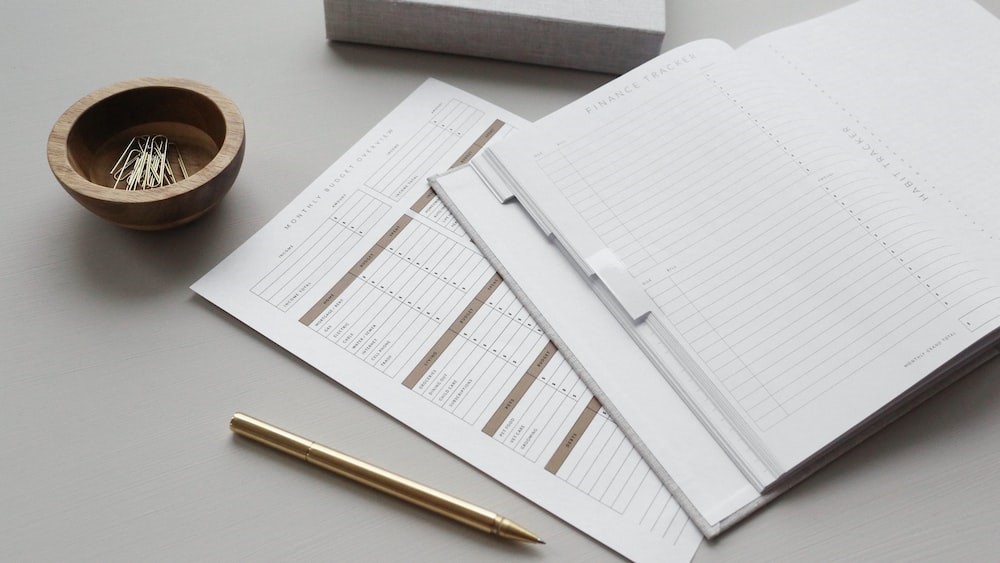 Finally, the budget is another important factor. You need to know how much you can spend on the project, and how will the investment flow in throughout the project. this will help you plan out your project better, by allowing you to structure your procurement and other tasks accordingly.
4- Know the Project Requirements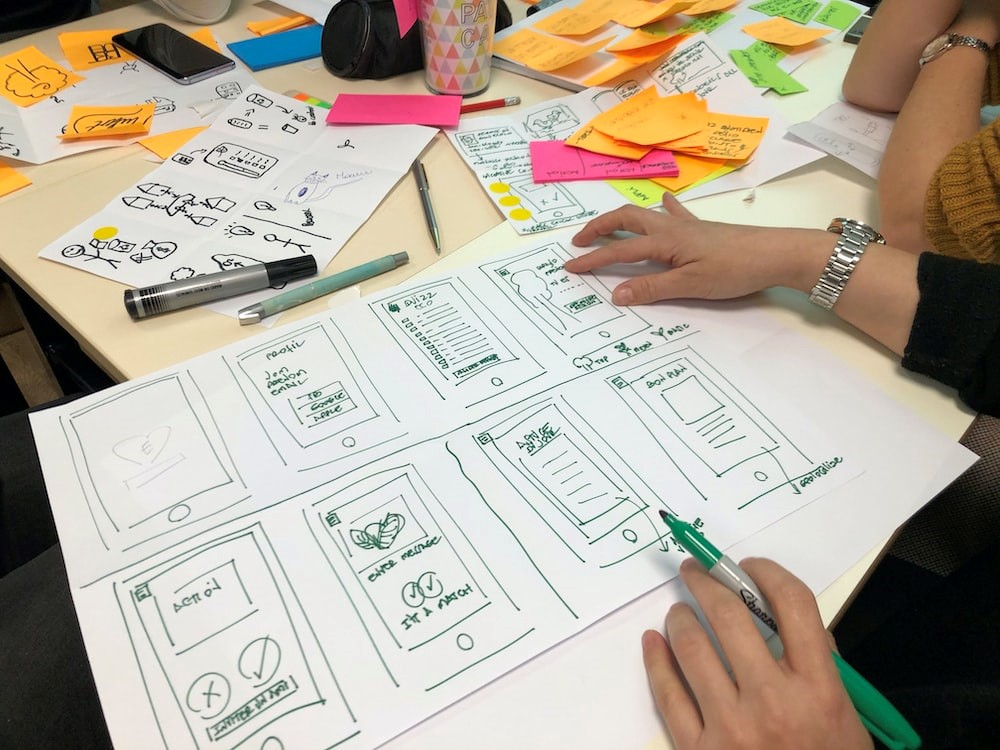 Next up, these are the questions that will help you define the individual requirements, as well as help you break them down according to project needs, and project wants. Let's take a look at some of the questions you need to add here.
4.1- Breaking down the Project Requirements into Wants vs. Needs
First, you need to take the requirements you have gathered so far, and break down according to their priority. But how can you do that? You need to ask the client as well as evaluate the defined scope to know which of these requirements actual needs for the project are, meaning that they are required for the desired functionality.
On the other hand, there may be some requirements that ae just there to improve the user experience, or offer them something more than the competition. This will help you prioritize what work needs to be done first in your project.
4.2- What Kind of Call-to-Actions are You Looking For?
Next, you need to ask the kind of call to actions that your website might have. This question relates to the one above where we asked the client what they expect a prospective user to do on their website. If you want them to sign-up to your website, then your CTAs would be designed towards that.
Similarly, if you want them to buy something from your site, you CTAs would be targeted towards that. As the purpose of a call-to-action is to drive the consumer into performing a certain action, its important that you know the desired purpose of the website.
4.3- How Much Web Traffic are You Anticipating?
Another important question is to look at the expected traffic on their site. For businesses that are using their website as a supplementary source of traffic to their brand, the expectation of online traffic might not be that high.
But let's say your site allows people to download media. The day you release a popular piece of media, chances are that a lot of people will visit your website at once, which might cause it to crash. And a website crash, especially if it happens at a critical time, can end up losing you customers.
Its important to know what kind of traffic the site may anticipate so that the design team can plan and accommodate accordingly.
4.4- What's the Most Important Information You Want a Viewer to Take from Your Website?
A user visits your website for a specific purpose. A business creates their website for a specific purpose too. In your list of questions to ask when designing a website, you need to be extremely clear about the key takeaway the user will take from your site.
Suppose a user only visits your homepage, and nothing else. What message should they be getting? On the other hand, if they visit a specific service page, what key takeaway should they be getting from there?
By identifying this, you ensure that you can compile the relevant information into a single page, which you would promote as your primary landing page. All the other pages besides this on your website would then supplement and elaborate on it to give the user a more complete picture if they so require.
Conclusion
There is a lot more that you can add to your list of questions to ask when designing a website. Usually, as time passes and you work on various projects, you will find yourself automatically adding new questions to your questionnaire, based on your experiences.
In short, a web design questionnaire can be as elaborate as you want. However, unless you know the reason and purpose for each query, and how it will help your project go smoother, its better to keep it to the basics such as the ones described above.
People Also Ask (FAQs)
1- What types of questions should I ask when designing a website?
You need to ask questions related to the following aspects when designing a website:
– Questions to understand the brand and its purpose
– Why they are looking for this website design
– The project scope, schedule, and budget
– The success criteria and the acceptance criteria for the project
2- What are the five elements to a good website design?
The five elements of a good website's design include:
– The content
– Site usability
– Visual aesthetics
– Visibility
– Ease of interaction
3- What are three common purposes of a website design questionnaire?
A website design questionnaire helps you:
– Avoid scope creep
– Allows you to find the best solution for your specific needs
– Improve the efficiency of the design process