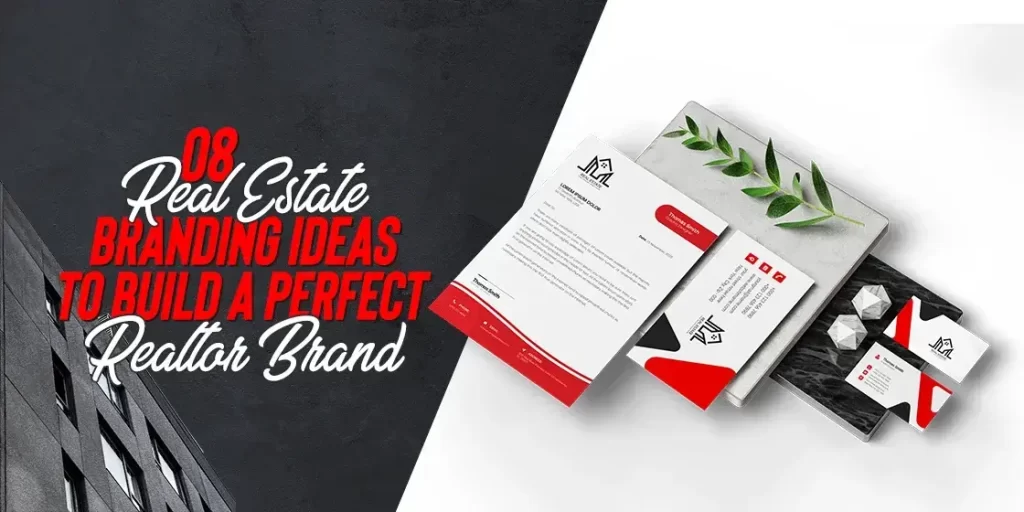 Table of Content
Discover the Top Realtor Branding Ideas to Help Your Real Estate Business Grow
Establishing a business is no small deal. It takes hard work, effort, and sacrifice to establish a successful commercial venture. However, turning it into a brand, one that is appealing, unique, and highly memorable, is another ballgame altogether.
For a normal business, you have to be the one to approach prospective consumers and convince them of your expertise and knowledge of the subject, for each individual client. This means that this strategy is not sustainable for growth of a business, a trait that can spell the end for a real estate business.
So the question is, how can you turn your business into a brand? Well, you can go about developing a brand in many ways. However, we have compiled a list of some of the top real estate branding ideas that are designed to help you establish a strong brand presence quickly and easily.
Let's dive in and take a look at some of the best ways that a professional branding agency can help you turn your simple business into a sustainable brand that fosters growth and success.
The Importance of Real Estate Branding in Building a Successful Business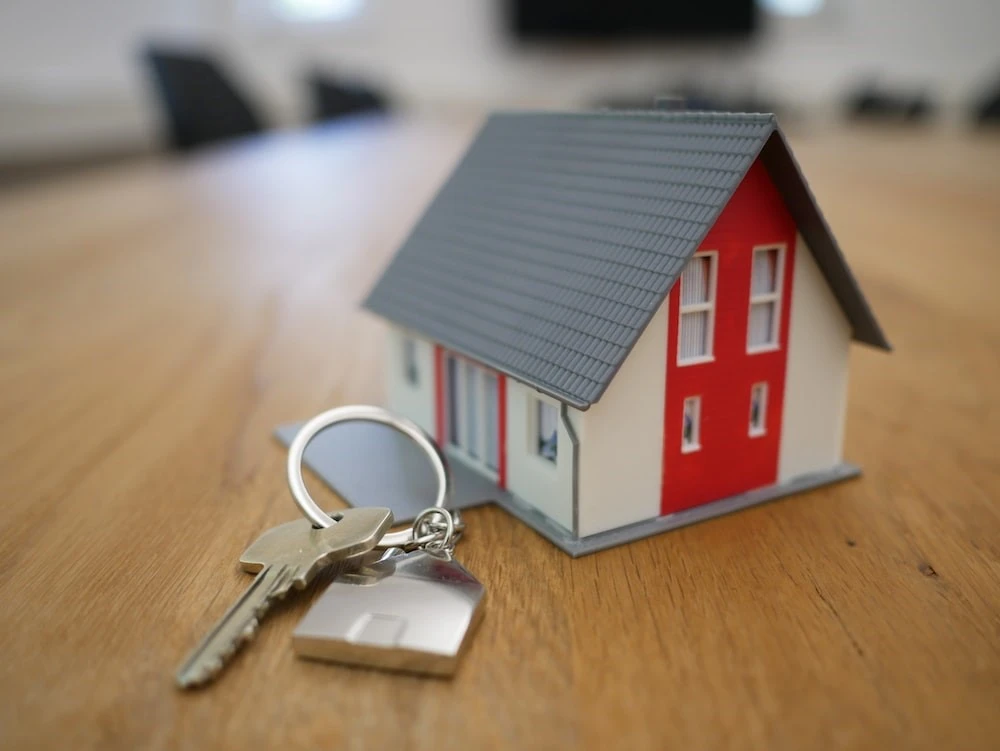 Before we begin studying various ways to turn your real estate business into a brand, we first need to understand why it is important. As per the latest stats in 2023, consumers see anywhere from 4000 to 10,000 ads for various businesses in a day. That means that as far as advertising goes, their minds are oversaturated with details about different brands around them. So how are they supposed to remember a specific brand out of the hundreds they've been exposed to in a day?
Well, in order to make your business stand out, you need to make some strategic choices about your brand storytelling and marketing , as well as the realtor branding ideas you use for your business. Because without them, your business would be one of the many nameless ones that pass through the gaze of a potential customer, lost in a sea of anonymity.
While building a brand boosts a business's potential exponentially, it comes at a relatively small cost of time and effort. Basically, all you need to do is differentiate yourself from your competition in a way that establishes you as the ideal solution over them. And while it may seem difficult, it is all about portraying the following five traits within your brand:
Trustworthiness
Creativity
Intelligence
Confidence
Authenticity
If you are able to establish even the majority of these traits, then you are well on your way towards turning your real estate business into a realtor brand.
Common Mistakes Made When Choosing Your Realtor Branding Ideas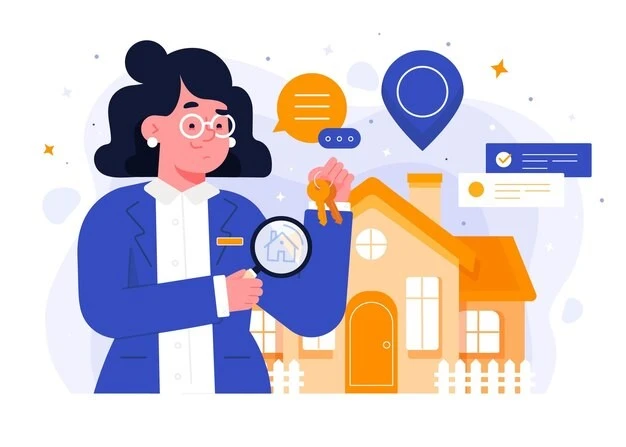 Now, when it comes to choosing the right real estate branding ideas for your realtor business, people have a tendency to get overwhelmed with the options presented. As we mentioned earlier, there is a vast number of realtor branding ideas available. However, not all are made for each real estate business.
Therefore, before you choose the right branding ideas for your strategy, you need to evaluate your business, and the potential impact of those branding ideas on it. Brands that fail to do so, and jump in blindly to develop real estate brands, often end up making mistakes that, at best, can mean stagnation, and at worse, a closed business.
Some of these catastrophic mistakes to watch out for, that may impact your brand growth, include:
Guiding yourself into a corner
Being too generic with your branding strategy
Being inconsistent with your brand elements and style
Being too salesy with your in-your-face pitching
Prioritizing potential sales over sustainable brand development
Guiding Yourself into a Corner
Many brands, especially those related to fields as fluid and volatile as real estate, often make the mistake of hyper-fixating their branding on something very specific. This results in the brand failing, despite the business making all the right decisions, because they boxed themselves into a corner that was too rigid to adapt to an evolving market.
For example, just think about what you had to offer your potential clients the year you got your realtor license. And compare that to what you are able to offer your current customers, years down the road. This evolution of your brand is inevitable, and you need to ensure that your business's brand is flexible and free enough to evolve or pivot when needed.
Being Too Generic
This next mistake the opposite of the one above. Rather than being too specific with your real estate branding, you are too generic, intending to cover and target a wider range of clients than recommended. This is a mistake often made by new real estate agents, who are looking to establish a foothold in the market.
However, this often ends up with them failing miserably. It's a well-known fact that you cannot please everyone in life. And this adage holds true in business as much as in regular life. If your brand aims to target anyone and everyone, it will often attract no one.
Being Inconsistent
Next mistake on our list, and another one often made by newer real estate agents and realtors who are still finding their ideal brand market, is being inconsistent with their branding. As we mentioned earlier, consumers are exposed to hundreds of brand ads every day. Now, if you have somehow managed to make your brand message unique and memorable, how are you going to ensure that the consumer recalls your brand later?
One way to do it is by being consistent with your brand elements. Take, for example, Coca Cola. Their iconic red script font and logo is something so memorable that even if we see a glimpse of their logo, or something designed like it, the first thing that comes to mind is Coca Cola. However, if they had been inconsistent with their branding, using different colors or fonts for their branding that didn't match their logo, chances are we would have a hard time ever recalling that brand even if it stared us in the face.
In-your-face Pitching
Building and establishing a brand is a subtle thing, designed to make your business memorable, thus ensuring passive growth for the long term. That means that rather than blatantly pitching your real estate services, you need to promote your brand. And that will then bring in the right customers who are ready to take that plunge with you.
However, if your branding is all about getting sales instead of establishing a strong market trust, then you will end up alienating a large part of your potential clientele. That is because a customer who is still thinking about buying or selling their property, would need a little convincing. In that case, the realtor that wins out will be the one that focuses on the customer rather than their sale, answering the client's unspoken question "What's in it for me?" successfully.
Failing to Promote the Brand in Favor of Prioritizing Potential Sales
The final, and perhaps the most devastating mistake made by real estate agents, is embarking on a brand development, yet failing to promote the subsequent brand properly. Brand promotions require a bit of financial investment as well, where you run ads promoting your business rather than a specific service.
However, some real estate businesses feel that the money spent on ads would be better if spent on sales-oriented advertisements. They fail to consider that fact that brand promotion results in sustainable, organic lead generation, whereas sales ads bring in leads only as long as you run those ads.
Top 8 Real Estate Branding Ideas to Help You Get the Perfect Realtor Business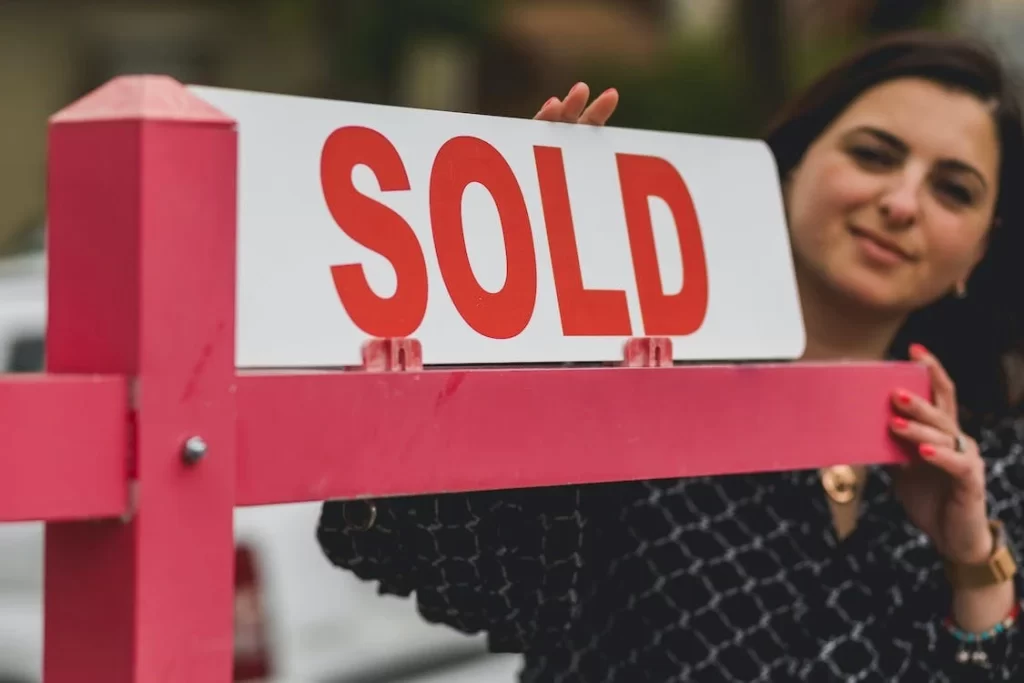 So far, we have established the importance of real estate brand development, as well as the mistakes made by people when choosing their real estate branding ideas for their realtor business. So, naturally, your next question might be – what are some great realtor branding ideas to help your business succeed?
Well, as we talked about earlier, there are many different brand development ideas that a real estate agent may use for their business's brand. However, not all may be a great fit for you personally. So where should you start?
Well, we understand that this process can be quite difficult, especially if you do not have extensive experience developing brands. Therefore, we have compiled a list of eight of the top real estate brand development ideas that are designed to help any realtor establish a strong digital presence.
Let's find out what they are.
Studying the Competition to Develop Your USP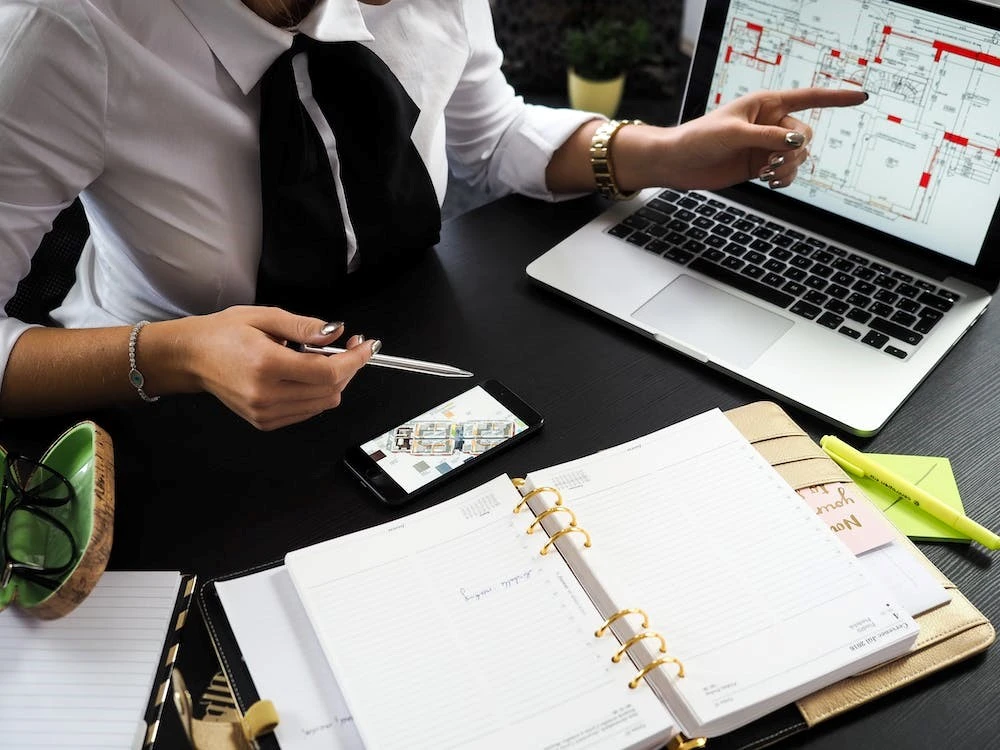 The first branding idea on our list is a simple one, yet it is the essential first step towards a strong and sustainable real estate brand. As a business that aims to stand out from the competition, you need to find your unique selling point.
However, in order to find out whats unique about your brand's offering, you need to evaluate and assess your competition. This technique has many benefits, allowing you to learn from the experience of those who have already made a name for themselves. The best way is to start is to begin within your vicinity, looking at the various agents, and see what works for them before implementing them into your design.
Crafting Professional Mission, Visions, and Brand Value Statements
No matter the business, every brand has a mission and some core values that establish how the business operates. Even if you may not have them written down, your business would intrinsically have a mission statement, vision, and even brand values. However, in order to develop a successful real estate brand, you need to ensure that your mission and values aren't just beneficial to the company, but also provide some form of benefit to your target consumers as well.
For example, let's say that as a realtor, you believe in involving your client in all aspects of the buying/selling process. You not only follow this tenet yourself, but also instill this in everyone that works for you. This business value, of being completely transparent with your clientele, can be a focus of your mission and vision statements, and can even help you develop some professional brand values.
Developing a Professional Logo
The next entry on our list of real estate branding ideas is one of the most critical and impactful element of your brand building process – designing a professional logo. More often than not, many of the newer realtors often rely on crude, simplistic logos created by some online logo maker tool. As for the older generation of realtors, the logo is often a foreign object, and one not commonly found in their repertoire.
However, a logo is the foundation on which a business develops its brand identity. Therefore, realtors need some professionally designed real estate logos that represent their brands essence properly. Moreover, they should also represent your company values, as well as suit the aesthetics and personality of your target market.
Give your Brand a Face by Choosing a Suitable Headshot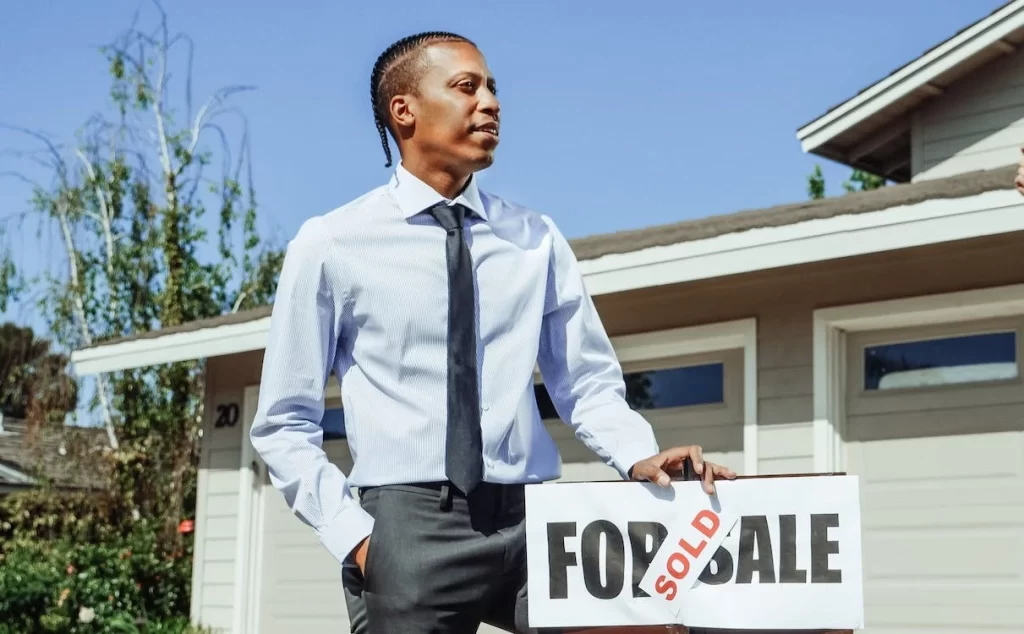 Giving your brand a face for the consumers to connect with is never a bad idea. This is especially good for a customer-centric business, such as real estate, where the relationship between a client and their realtor is a deep and trusting one.
By adding a professional, well-shot image of yourself to your branding elements, you will allow your consumers to humanize your brand, which would allow it to establish deeper, trusting connections. Moreover, this would also allow you to add some truly memorable real estate slogans to your brand strategy, which would only help your real estate business become more recognizable.
Developing a Brand Website with a Landing Page
Today, no modern brand is complete without a website to represent it. This has become increasingly popular in recent years, as the advent of no-code site builders allow even slightly technical people to setup a website in a matter of minutes.
However, just having a website is not enough to help shore up your brand. You need to have a well-designed website that is developed to help promote your brand, as well as cultivate leads for sustainable growth. Therefore, you need to work with a professional web developer to create some amazing real estate website ideas that suit your brand aesthetic. That way, you will be able to expand your digital presence, and ensure that your brand is reachable to your target market.
Establishing an Active Social Media Presence
Just like a website, social media is also an important factor today in business branding. While both are a way of representing your brand online, they both serve slightly different purposes. For one, a website is designed to help your brand increase its visibility online, while social media accounts are designed to foster engagement between the brand and the consumers.
Social media is also a great way to promote your brand and keep it at the forefront of your prospective consumers' minds. Open house notifications, ads about hot properties that are currently on the market, and many other real estate marketing ideas rely on the company having a social media page. Moreover, it is a great way to gauge the lean of your target market, so that you can adapt your brand and its offerings in a way that better suits your prospective consumers.
Creating Brand Promotional Material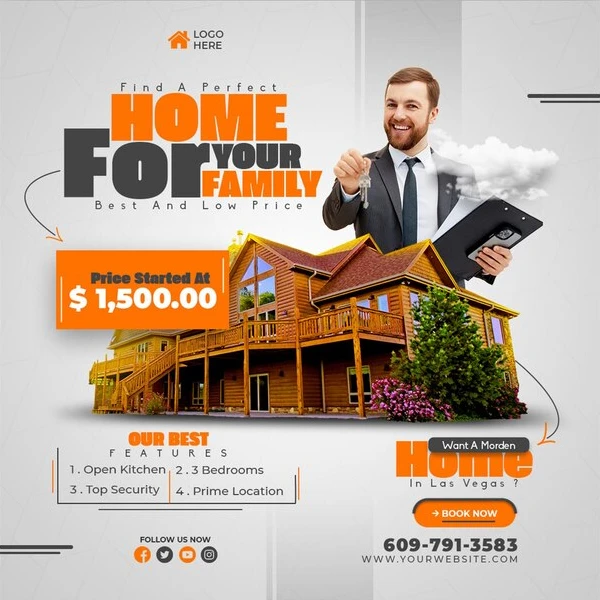 One of the common mistakes we discussed earlier was the failure to promote your real estate brand. That is because, what use is your brand if people do not even know about it?
As a realtor, you need to promote your business in numerous ways, from digital to physical methods. Today, a realtor might be more inclined to use Google ads or Facebook ads over bus bench ads or even real estate yard signs. However, no matter what mix of promotional techniques you use, what's important is that you are promoting your brand to the right clientele.
Have Well-Optimized Profiles on Major Listing Sites for Maximum Exposure
Finally, the last of the real estate branding ideas on our list, asks for your business to be listed on several major real estate listing sites. That is because while your new website would be a great way to bring in prospective new customers, it would be next to impossible to find leads and traffic in the starting phase of your brand.
The best solution to counter that is to ensure that your website is listed on all major listing sites in that region, so that your website may be exposed to your target audience quickly. Accompanied by your real estate company names and short mission statements, these listing work quite well for smaller businesses; and without breaking the bank too.
Conclusion
To sum up the topic, creating a brand out of your real estate business may seem simple, but it takes a long time, as well as of commitment and effort to make it successful. However, if you manage to keep your brand identity consistent, from digital media to physical ones such as real estate business cards, then you will be able to create a great brand using the latest real estate branding ideas.