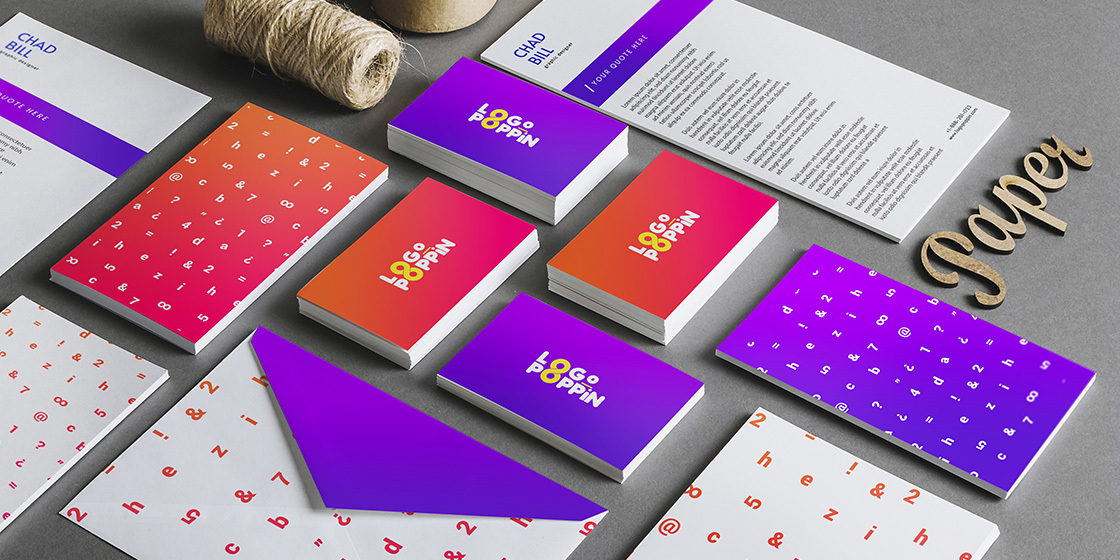 Optimize Your Business Branding with These Incredible Real Estate Cards
Being an owner of a real estate company, you need to optimize your branding products to get better
recognition. Some of the products such as real estate business cards are considered highly important
in this
regard. These products precisely help you to create a professional business representation. They
allow
people to easily acknowledge your real estate
company
name and the services associated with it.
Today, you can take help from various branding services
to design different types of business cards. It is termed a highly important branding material
because it
showcases your business identity to the customers.
In this blog, we are going to enlist a few real estate business card examples found commonly in the
market.
But, first, understand why these cards are regarded as highly important for any business.
1. Why Does Your Company Need Business Cards?
Working in the real estate industry requires you to compete with a large set of rivals. That is the
core
reason why building a name in this industry can prove to be a difficult job.
The only thing that can help you to get strong recognition in the market is by using an effective branding strategy. Utilizing corporate stationery
like business cards, you
can solidify your business footprint in the market.
These business cards basically represent your company's identity to the customers. Whether you are a
startup
or an established business, these cards hold important value for your company. They precisely allow
you to
leave a strong marketing impression, attracting customers towards the brand.
2. Importance of Real Estate Business Cards
Business cards do play a vital role in your company branding. It allows customers to know about your
business
and contact the agency when needed appropriate property solutions.
Considering customer engagement, business cards always become a vital asset for companies. Whether
you are
attending trade shows or corporate business meetings, these stationery items are quite important.
They allow
you to create a strong brand representation among the customers.
Today, many business cards are being designed with a personal touch. This allows companies to form a
relationship with their clients. Today, you can find different types of business cards available in
the
market. Moreover, their designs also vary with each other depending on the niche of the company and
the
industry of operation.
Let's take a look at some of the popular real estate business cards used by the companies in the
market. The
difference in their design showcases the branding approach of every company. It defines how they
want to
present their details to the customers in the market.
3. Popular Real Estate Business Cards Templates to Know About
As defined above, business cards help to connect with your customers. But in order to do that, you
need to
design them with creative real
estate slogans as per the latest design trends. Here are some of
the real estate business cards ideas that are quite popular in the market. Let's take a look at them
below.
3.1 QR Coded Design
Considering the online trend, it is better to link your business card with the company
website. You
can find
multiple types
of
graphic
designs for these business cards that are created with a QR code.
These cards help to connect your customers directly with the company website or any other
landing
channel.
Some cards are designed with a QR code displayed on the front, whereas some are created with
a
printing on
the back. The cost of these cards might be a bit costly, but the value it brings to your
business
looks
highly amazing. For real estate companies, this particular type is termed exclusively
perfect.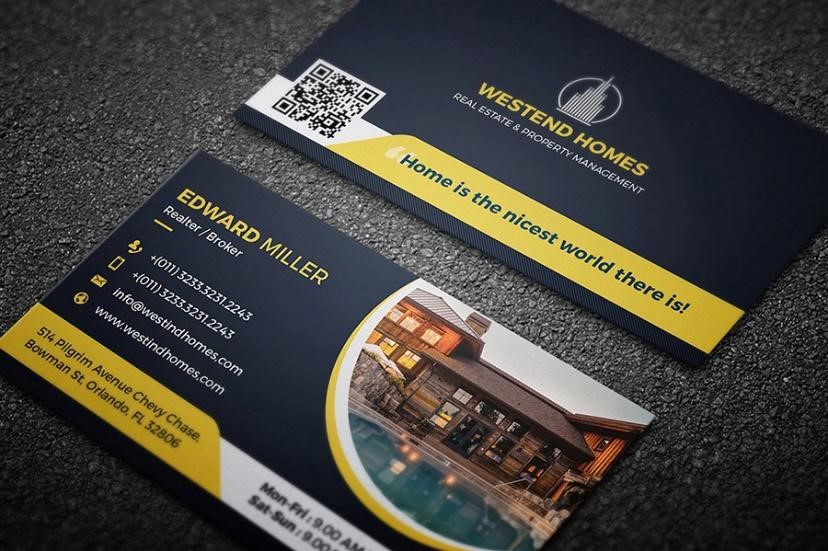 3.2- Minimalist Design
Keeping your business cards simple will also do the trick. You can find different types of
real
estate
business cards that are created with a minimalist design. This means that you need to show
only
required
information on the card, so that your customers cannot get distracted by anything extra.
You can design these cards with a simple real
estate logo, company name and mailing information. These
are the
core features
of this real estate business card template. It lets the customers know that your business is
straightforward
and primarily focuses on providing the information they need. The real estate companies can
precisely use
this type of card as it allows them to remain specific.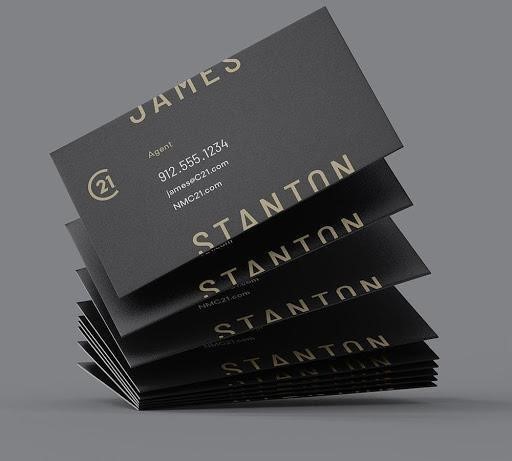 3.3- Roof-style Design
Displaying a home-roof in business logos has always remained a popular choice for the real
estate
companies.
It is an emblem that shows the true nature of this business, and attracts customers as well.
It is
something
that has become common with the real estate companies. Those organizations that are
targeting the
residential sector especially like to design their cards in this format.
Adding a roof-styled design in business cards definitely looks like a good option. It makes
the real
estate
business cards look instinctive. Moreover, it allows customers to fully understand the
services of a
company.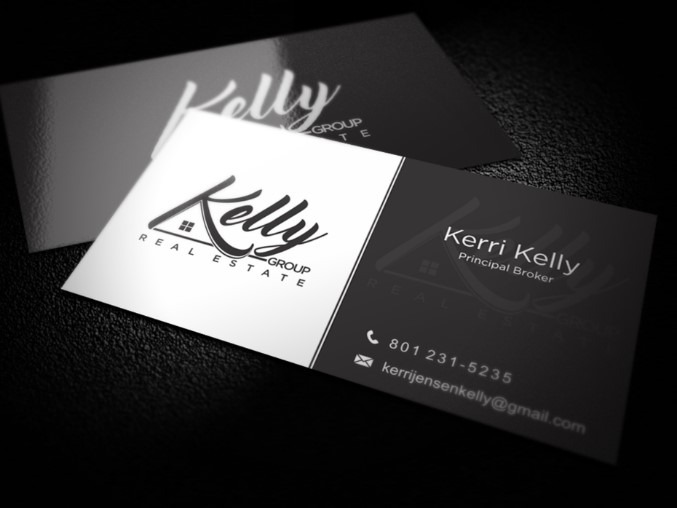 However, the illustration of this design can vary according to the preferences of each company. Some
will
like to go with a simple style, whereas some will target a bit of fancy real estate business card
design.
3.4 Cityscape Real Estate Business Cards
Cityscape design is very interactive and can be used by various types of companies. It is not
a
specific
design that points to any particular area. But it is a unified business representation that
includes
everything in
it.
Ranging from industrial to land sales, the cityscape business card design can cater to all.
It offers
a
simple yet elite look to the cards. Furthermore, it showcases the wide range of real estate
services
the
company is providing in the city.
However, keep in mind that the depiction of logos plays an important role in these types of
cards.
The theme
of these cards are decided based on the style of its logo. This particular helps to
implicate an
overall
unified flair in the branding cards.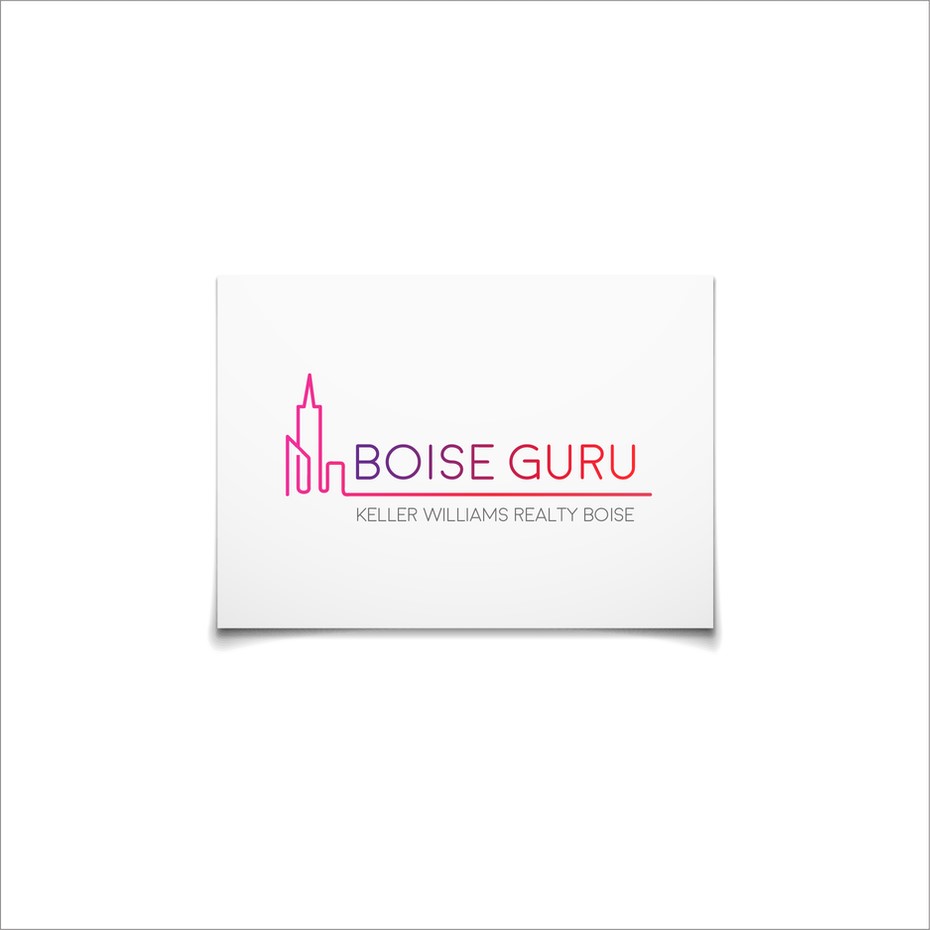 3.5- Golden-styled Design
Looking to add a bit of royalty in your business cards? Go with the unique shades of gold
style.
Through
years, this has remained a definite choice for most of the companies. There are tons of
variations
with
which you can design real estate business cards in gold. It enables the design to look
highly
creative among
others.
You can either choose to design the whole card in golden or could just use the colors for
logos. All
of this
depends on your brand theme and you must need to consider it before finalizing any design.
The
business card
of Fox Real Estate is a good example in this regard. It shows the perfect combination of
gold with
other
colors in the stationery.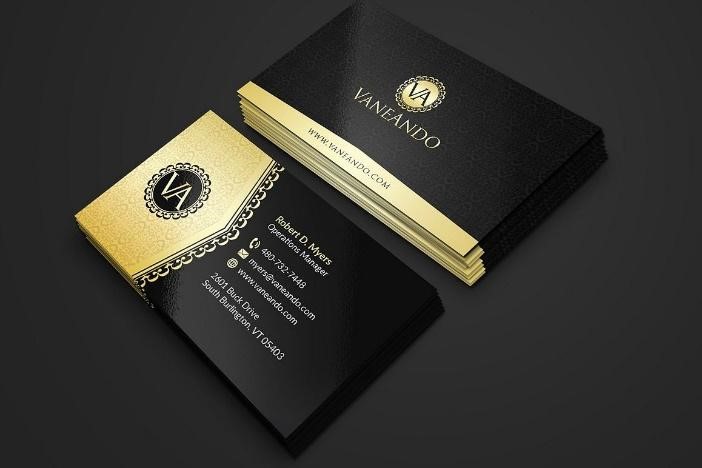 3.6- Monotone Real Estate Business Cards
If you are not a fan of using glitzy colors, monotone design looks as a perfect option for
you. These
types
of modern real estate business cards showcase a very simplified look. This precisely helps
them to
distinguish their look from other peers.
The monotone style is quite decent and supple for the eye. Without adding much flashy stuff,
these
cards
manage to grab customers' attention due to their simplicity.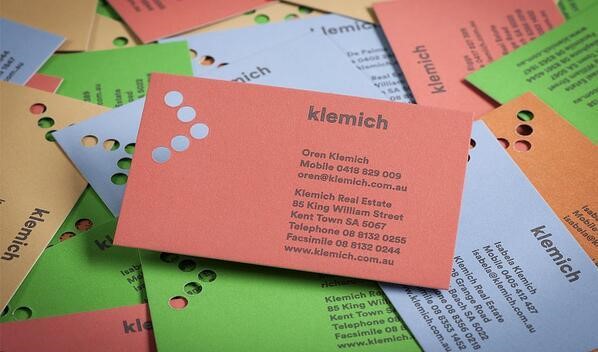 The example of Klemich Real Estate business cards is quite evident in this regard. It looks clean,
neat, and
immaculate to the eye. This specification offers a simple representation of business in a modest
style.
3.7- Pictorial Real Estate Business Cards
Working in the real estate industry, you would know the importance of showing a pictorial
view. The
same
attribute goes with the designing of creative real estate business cards. These stationery
items
look best
when they are designed with some kind of property pictures.
It is up to you to choose the right image that can help attract customers towards the
company. It can
either
be an image of a land or a picture of a property constructed in the green hills. All of this
depends
on your
own choice. Keep in mind that this type of business card can take a bit of extra cost. The
reason is
that
their designing and printing part requires a substantial amount of budget.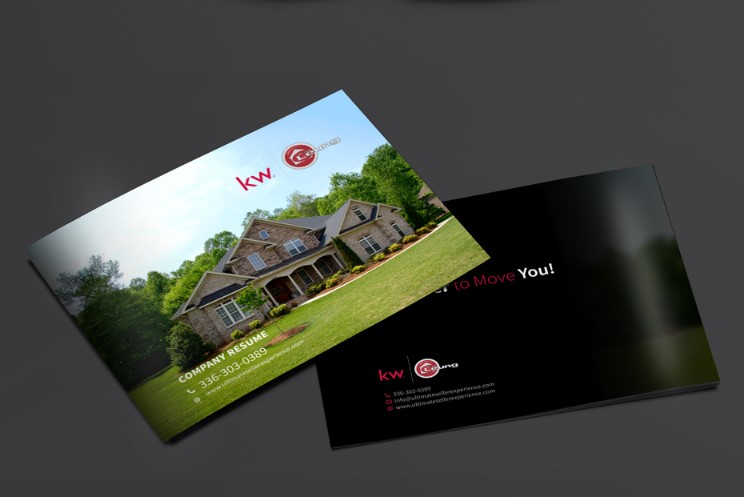 3.8- Bold Design
Create an impact in your business cards using the bold colors. It can be said as a tried and
tested
technique
to make your cards look attractive to the people. Based on the theme, you need to pick those
colors
that can
grab the attention of people. However, you have to make sure to not use anything cheap or
flashy at
all.
These cards can play a good role in boosting the image of your company. For instance, if you
are
going to
attend a real estate expo and planning to market your
business there, these bold cards can make your job easier. Their enthralling design
will
showcase
the compact identity of your company. Furthermore, it will allow leaving a solid footprint
of your
brand in
the event.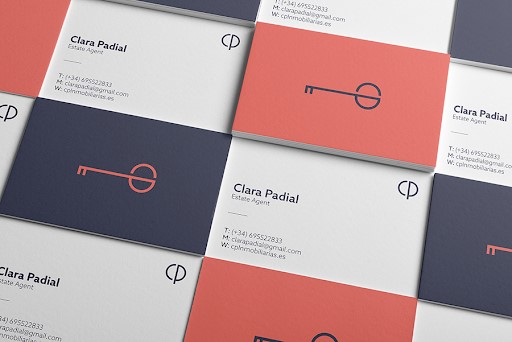 3.9- Real Estate Business Cards with Agent Photo
It is a good real estate
marketing idea to add a flair of personal touch in your real estate business cards.
This can
be done
by using a real estate business card with a photo. Today, these types of business cards are
becoming
quite
popular. The reason is that every realtor is now trying to use his/her picture to improve
personalized
branding in the market.
These types of personalized business cards provide a great way to increase familiarity with
the
customers.
More and more people get to know about your name, making it easier for you to become
professionally
recognized.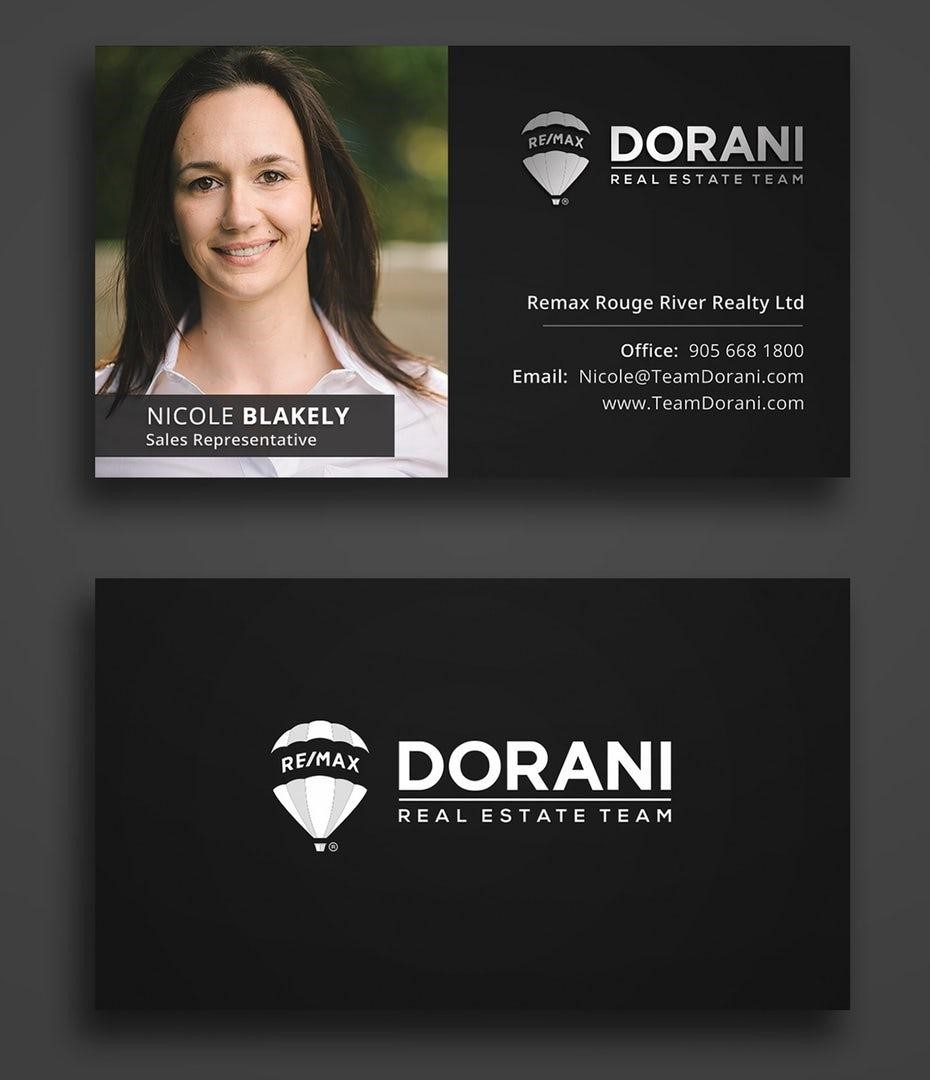 3.10- Two-tone Divided Design
The two-tone style looks highly amazing for the real estate business cards. It can be said as
a
divided
design because it includes two different colored sections in the card. These cards are
becoming
common in
the market specifically among real estate companies.
The division of the section allows you to present
separate
information depending on the branding requirements of the company. Meanwhile, you can also
use one
section
to showcase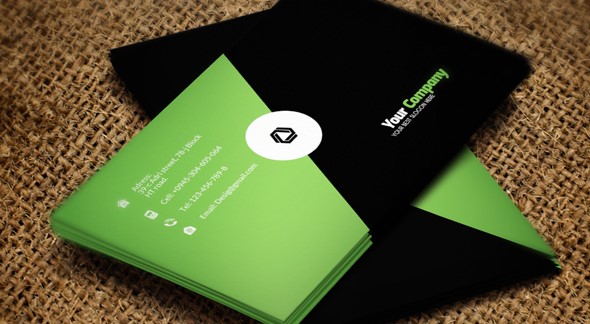 your professional image. This will add an extra layer of personal touch in these realtor cards.
In this way, these business cards become more attractive. They offer a great feature to represent
your
professional identity creatively to the customers.
3.11- Sleek & Shiny Design
Created with a unique artistry, these types of realtor business cards are also in demand.
They look
highly
elegant and flawless imitating a perfect representation of a brand. The reason is that this
type of
design
is still very unique and is only used by creative thinkers.
These real estate business cards offer an elite presentation of your company. It helps to
build the
reputation and professional image of your business in the market.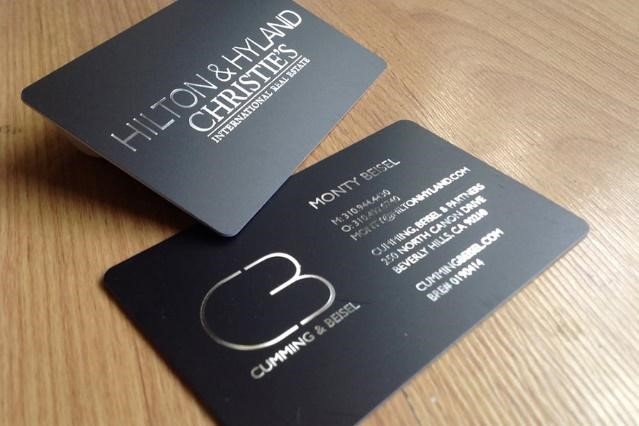 3.12- Colored Edges Design
This type of business card style is relatively new, but is spreading quickly in the industry.
It
allows
realtors to make their branding a little bit unique among others. These cards offer an
eye-catching
look
allowing real estate companies to grasp people's attention.
The color of the edges and both sides can be chosen according to your branding theme.
Generally, it
is
recommended to keep the combination of dark and light color in place. This gives your
business card
an
exceptional style beating out all others in the market.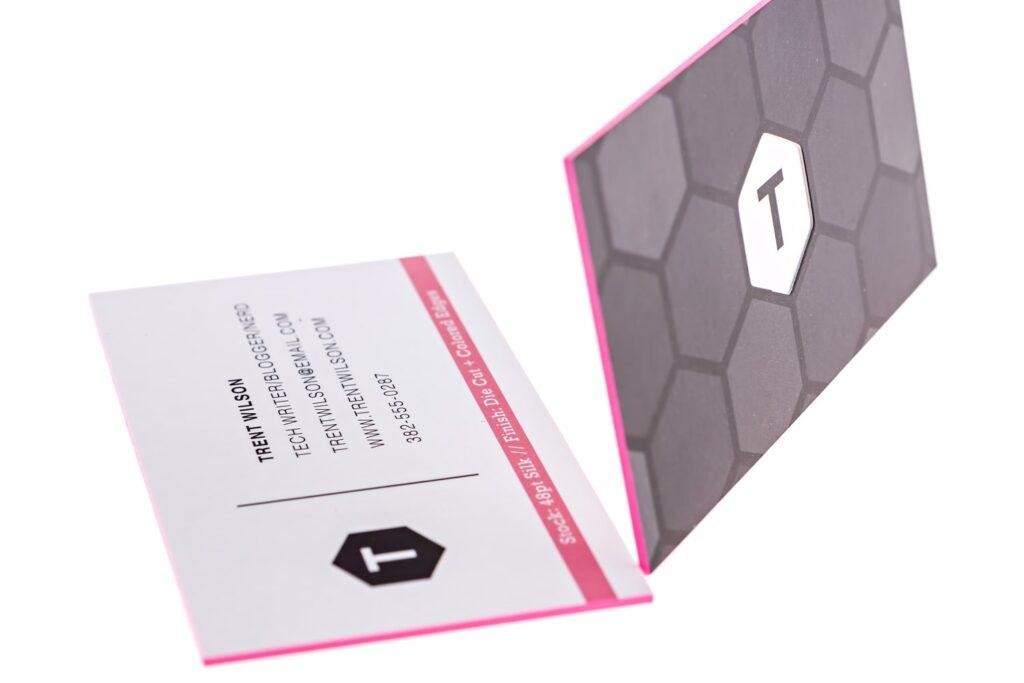 Frequently Asked Questions
You can find multiple websites offering online real estate business cards designing. Some of
the top portals
like Canva and few more others are rated highly by the people. They offer a large stock of
templates and
various custom designs as well.
There are numerous sites where you can find tons of real estate business cards samples, such
as Vistaprint,
Canva, Xara and more.
The cost of real estate business cards depends upon many factors. This includes design,
pieces required,
total duration and more others. Generally, the cost of these cards starts from $60, leading
up to $500 or
more depending upon the types.
There are many types of business cards available for the real estate industry. From two-tone
design to
textured cards, you can find numerous types based on your required preferences.
The information on real estate business cards should be minimal. This could include your
name, company name,
mailing address and a few more contact details.
Having a professional picture on your business card depends on your branding requirements.
Nowadays, many
people are using this practice to increase their recognition in the market. This precisely
helps them to
introduce a personalized touch in the cards.
Final Words
Building your name in the real estate industry is not an easy job. It requires a tremendous amount of effort,
especially in terms of brand marketing. All the top real estate companies in the world heavily pay attention
towards this factor, rightly due to its great impact in the market.
Business cards have become an important corporate stationery for all types of real estate companies. Using
them as a branding material can be a good option if they are designed in a beautiful manner. Being a
realtor, you can take inspiration from the above defined types. This will help you to pick the best one
among them based on your branding demands.
Whether you are a startup or an established company, these real estate business cards will help you to stand
out easily. Not only that, it will also allow you to engage more customers. Furthermore, it will leave a
long lasting mark of your company distinguishing all other competitors.