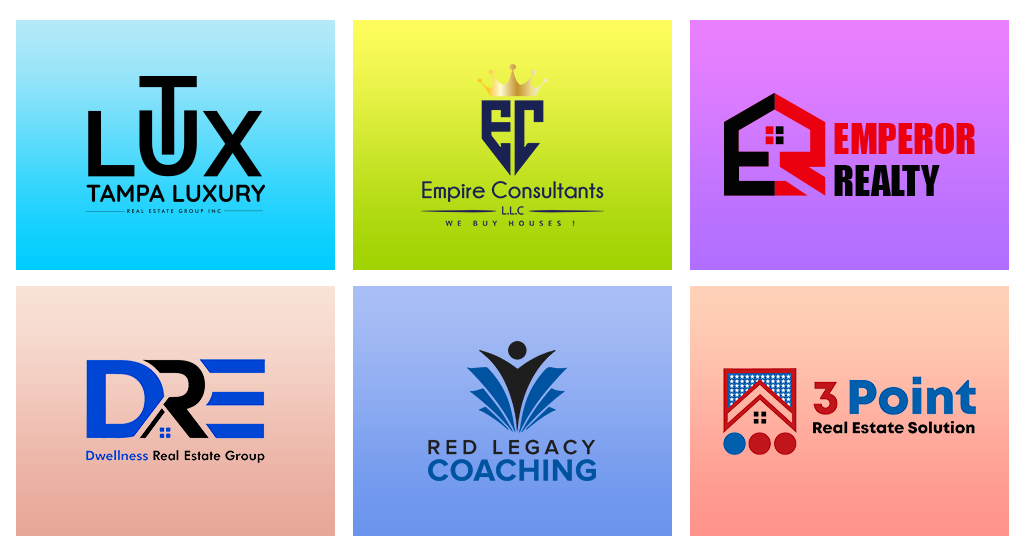 Finding the Perfect Real Estate Logo for Your Business
Designing a perfect real estate logo is the first important part of establishing your brand. It basically represents the identity of your business, letting people know how to distinguish your brand from your peers.
It is the primary reason why every real estate company always looks towards a logo to establish a unique identity in the market. Whether it is a startup or an established venture, a creative logo always plays a vital role in letting a business make its presence known in the market. And it does so by allowing people to know about its core services and products.
1- What Makes a Good Real Estate Logo Design?
It is a known fact that logos represent the identity of a company. Especially in the real estate business, a good logo showcases the theme of your branding, including its overall creativity in design.
To ensure that your logo portrays the right brand message, you need to pay attention to its overall design process. Various ingredients make an excellent real estate logo design, such as uniqueness, vibrant tone, and more. Moreover, always consult any trusted professional logo design services in order to create an emblem that is catchy, and will last a long time.
Here are a few things that you need to keep in mind before designing a real estate logo. These factors are pretty helpful in developing a creative brand logo containing all the flairs of the latest real estate industry.
It is always recommended to keep your logo design simple to become easier to recognize among others in the market. A simple logo design can be easily accommodated in different types of media work, allowing your brand to get an excellent visual representation.
Besides being simple, your real estate logo design should have some factors of brand memorability. Its design can become memorable by virtue of its uniqueness and exclusivity in the market. That helps people to easily distinguish your brand whenever they come across it, allowing your business to get effective recognition.
To make an everlasting impact, try to create real estate logos with a futuristic design. It is done by following the latest trends going on in the design industry. It will help you create a brand logo that looks timeless in the composition containing all the aspects of new-age creativity.
Your real estate logo must need to keep a balanced tone in between the color and style selection. That is necessary because it provides a uniform look to the logo, allowing your design to easily connect with the overall brand theme.
2- 20 Best Real Estate Logos to Take Inspiration From
Looking to get ideas for your next real estate logo? Here are some of our top picks from which you can get inspiration.
2.1- Minnesota Home Pro
This logo perfectly portrays the message of a top-tier real estate company. It looks pretty clean and straightforward, giving the overall brand representation a decent look. The conventional usage of a rooftop with four windows perfectly sums up the idea behind logo creation.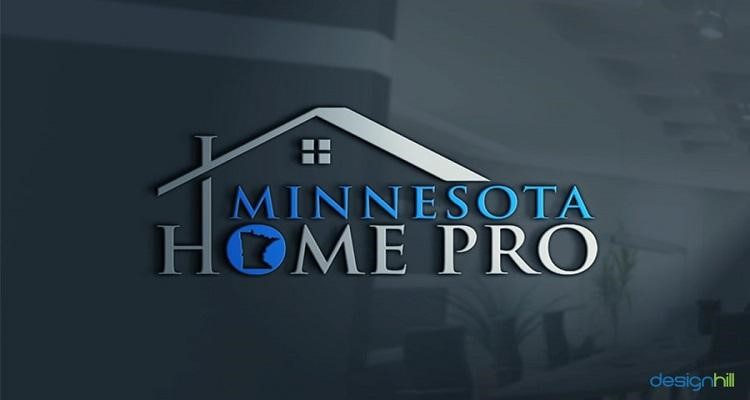 2.2- Luxury Real Estate Logo
It is quite a different logo as compared to the first one, yet very unique and creative. It doesn't depict a home or apartment yet fits perfectly for a company looking to explore the real estate industry with wide margins. The gold border lining of this hexagonal logo looks very elite, which is why it is termed a luxury real estate logo.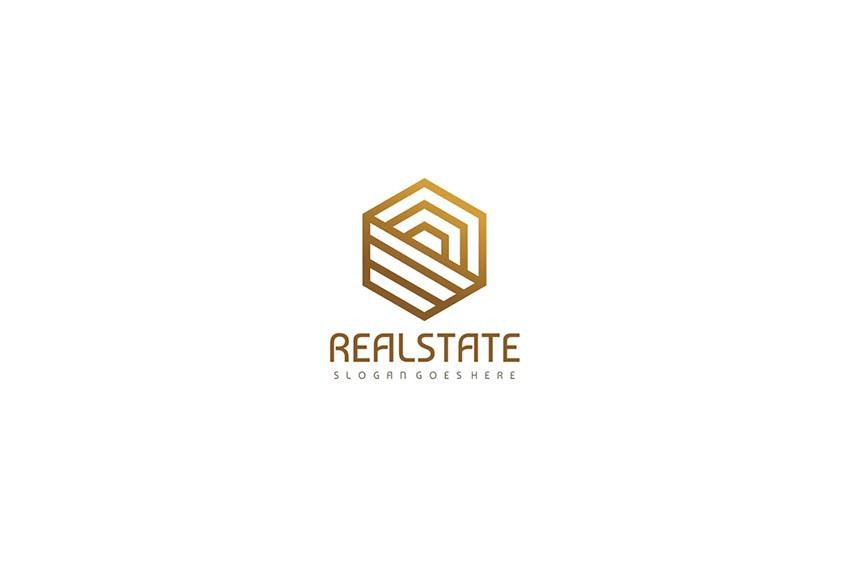 2.3- Atlanta Realtors
As the name suggests, this logo is designed in a particular manner to cover the whole real estate industry. From high-rise buildings to rooftop homes, this logo has shown both to give a perfect idea that a company deals in all types of real estate properties.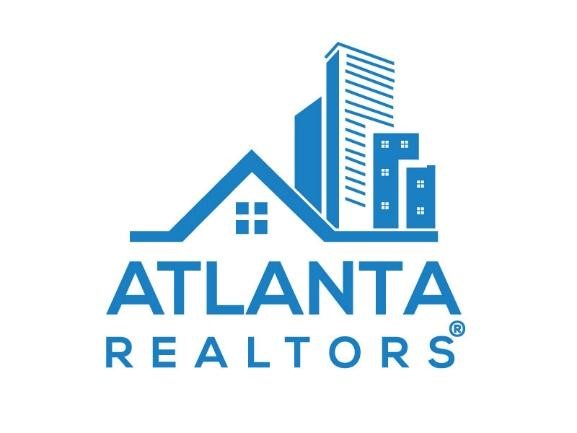 2.4- Royal Estate
This artistic emblem fits perfectly for a company that wants to explore the commercial sector of the real estate business. Its design is unique and looks fantastic with a golden color theme. Depending upon your brand requirements, you can change its color theme and real estate slogan that fits best to target your customers.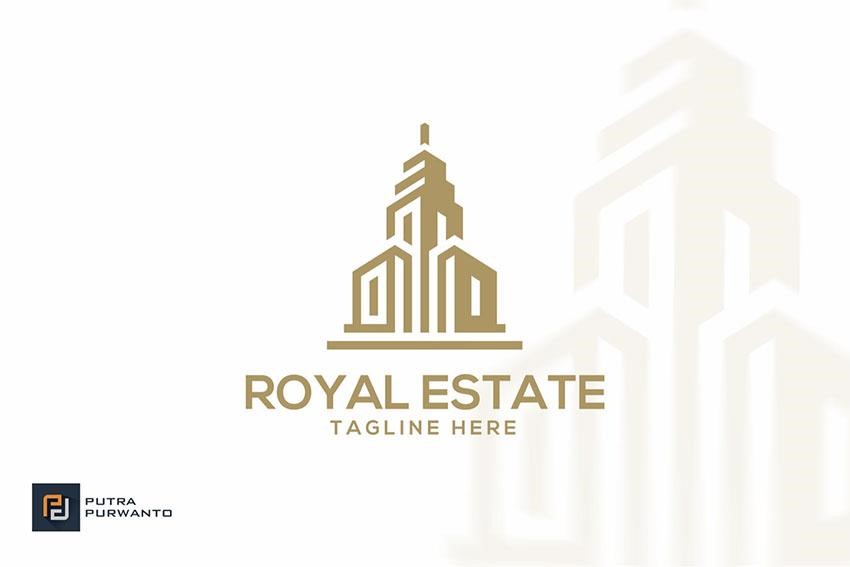 2.5- Denver Real Estate Professionals
This logo looks very simple at first glance but has got decency in its overall representation. It is not designed to showcase any building, or home front yet proposes a perfect real estate emblem idea. The font selection looks impressive, giving the whole real estate logo design a stunning look.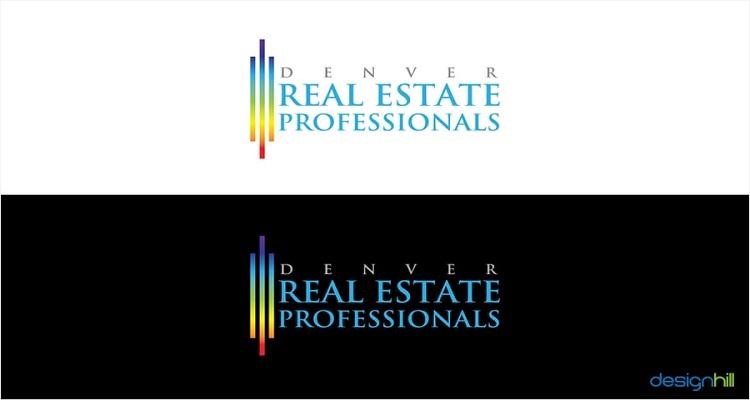 2.6- Woodlands Ridge
Designed with a beautiful pine tree, this logo looks unique compared to conventional real estate logos. It shows that a company aims to provide a real estate solution on a whole land rather than just offering deals on particular properties. It certainly means that this logo belongs to the land sales sector and has got more prominent clients to deal with.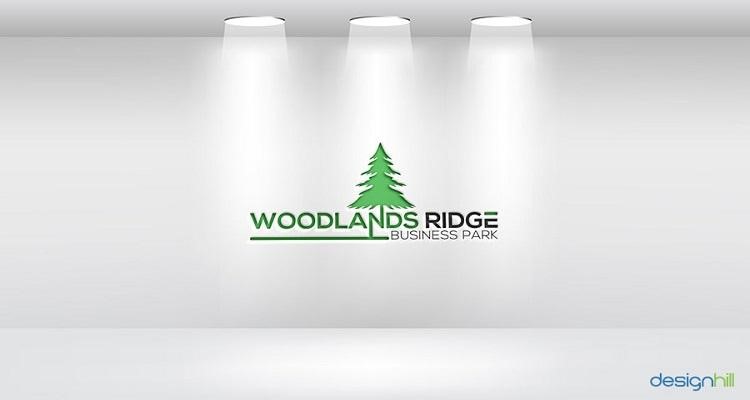 2.7- Forte Real Estate
Forte Real Estate is yet another conventional logo that targets the residential sector of the real estate industry. The iconic rooftop is quite self-explanatory that a company aims to target residential homes, apartments, and other similar assets. The combination of red and white colors looks very clean in the logo, giving it an excellent decent look.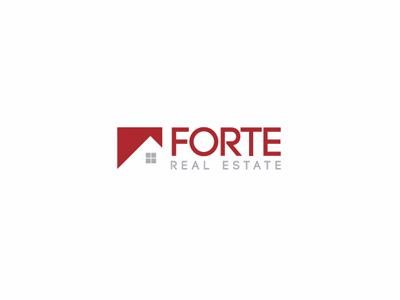 2.8- Tulip Real Estate
Just as the name suggests, it is a unique tulip-styled logo depicting residential homes and apartments. The design of this logo is very artistic, making the whole brand representation unique from others. It is purely made for companies aiming to target the residential sector with a flair for creativity.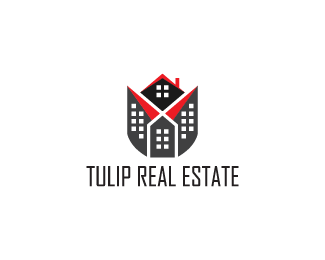 2.9- Smith & Robert Realty
Designed with a beautiful rooftop and decent typography, this logo design also targets the common residential sector. Its simple design makes it look eye-catching, allowing people to take note of it at first glance. If you are good at Photoshop, you can easily customize its colors according to your brand theme, giving it an entirely personal look.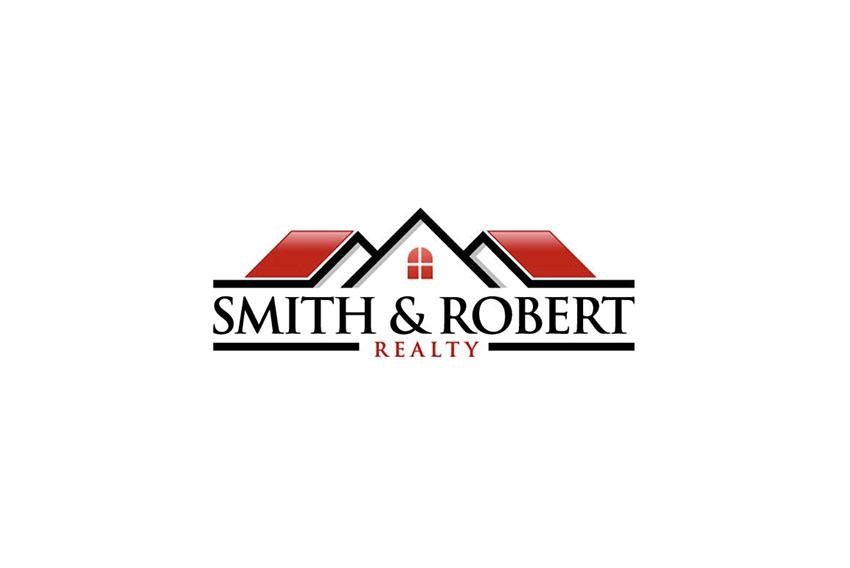 2.10- The Peach Team
As defined above, creativity in designing real estate logos cannot be stopped anywhere. This particular logo is also a great example of this claim depicting the stunning uniqueness of design. The peach-styled home creation in this logo looks fantastic, giving the whole shape a sharp, attractive look.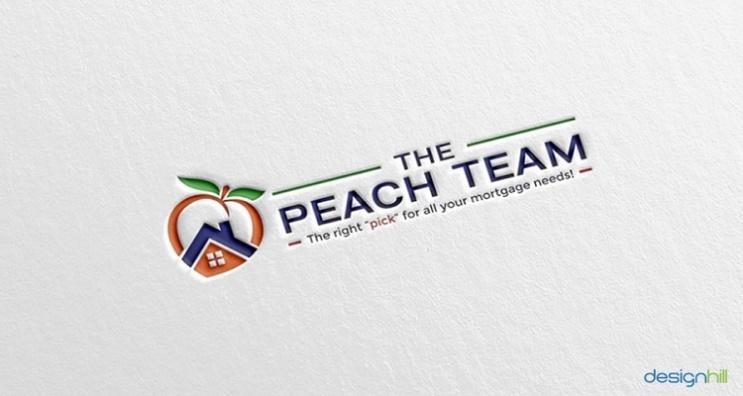 2.11- Rick Kepler Realtor
This meticulous logo design suits perfect for those realtors that are looking to explore opportunities in vacation spots. The iconic palm tree perfectly showcases the main idea, letting people know about the specified offerings of the company. Suppose you've also got some plans to start a real estate company in such destinations. In that case, this fantastic logo fits adequately for your venture.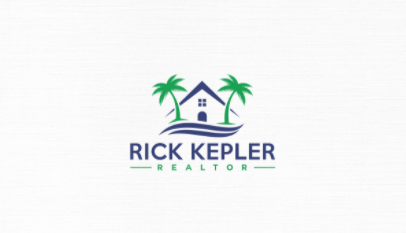 2.12- ZJT Investments Real Estate Logo
With a perfect image of a high-rise building, this logo shows that it belongs to the commercial sector. It has been given a unique cloud-styled look to represent a sky-high connection with the tall buildings. Meanwhile, the logo's red and white color theme also looks very bold, giving the whole design a strong manifestation.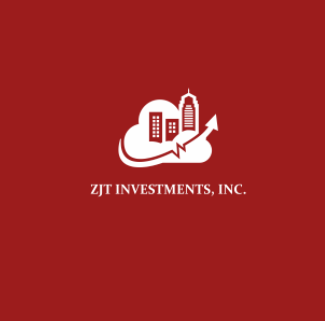 2.13- Horner Realty Real Estate Logo
Horner Realty is yet another striking logo, created with a flair of bold creativity. Since it doesn't show any home or tall building, it can be used by any real estate company operating in the residential or commercial sector. It comes in default yellow and red color combinations but can be changed easily per your custom requirements.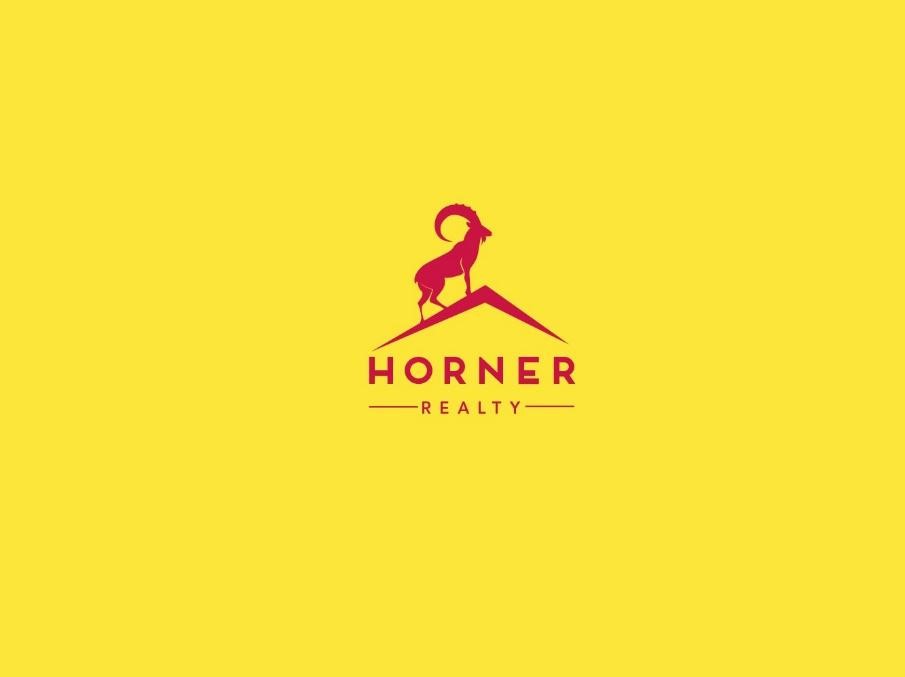 2.14- House of Hawley Real Estate Logo
There are some companies in the real estate industry that only target significant properties. This logo is precisely made for them as it imitates exclusivity and class combined into one singular design. It belongs to those companies that love to deal in elite places, such as country houses, luxury homes, etc.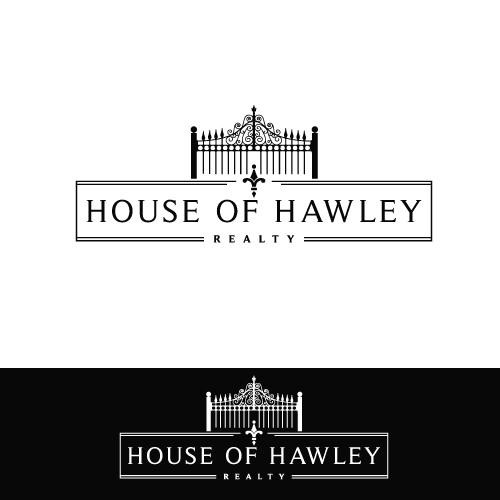 2.15- Cobalt Residential Real Estate Logo
Cobalt Residential is quite a generic logo design used by all types of real estate companies. However, as the initial tagline suggests, it will be beneficial for companies engaged with the sector of property construction. Its styling is quite different from the average logos, so it will look very eye-catching when used with a proper color theme.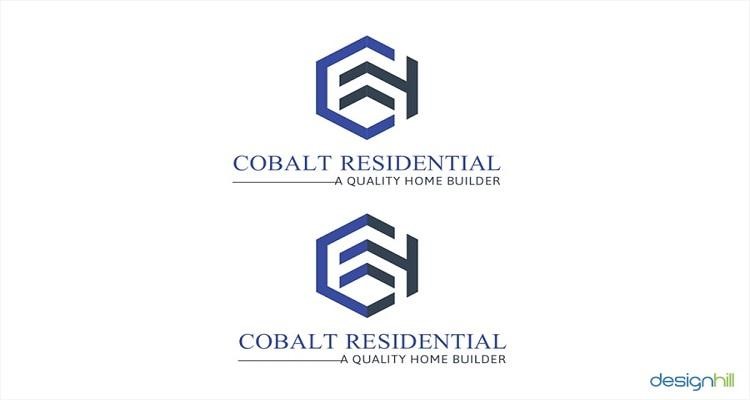 2.16- Modern Real Estate Agent Logo
This particular logo also looks relatively modern due to its sharpness in design. It is also related to the residential sector, yet the styling of its home rooftop looks quite fabulous. The original color theme that comes with this logo is blue, but it can be changed as per the unique requirements of your branding.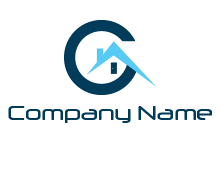 2.17- Simple Real Estate Agency Logo
If you are not fond of fancy designs and want to keep your real estate logo simple, this specific design could prove to be an impeccable choice for you. Its golden home logo at the center looks very neat, giving the whole procedure a decent unified look.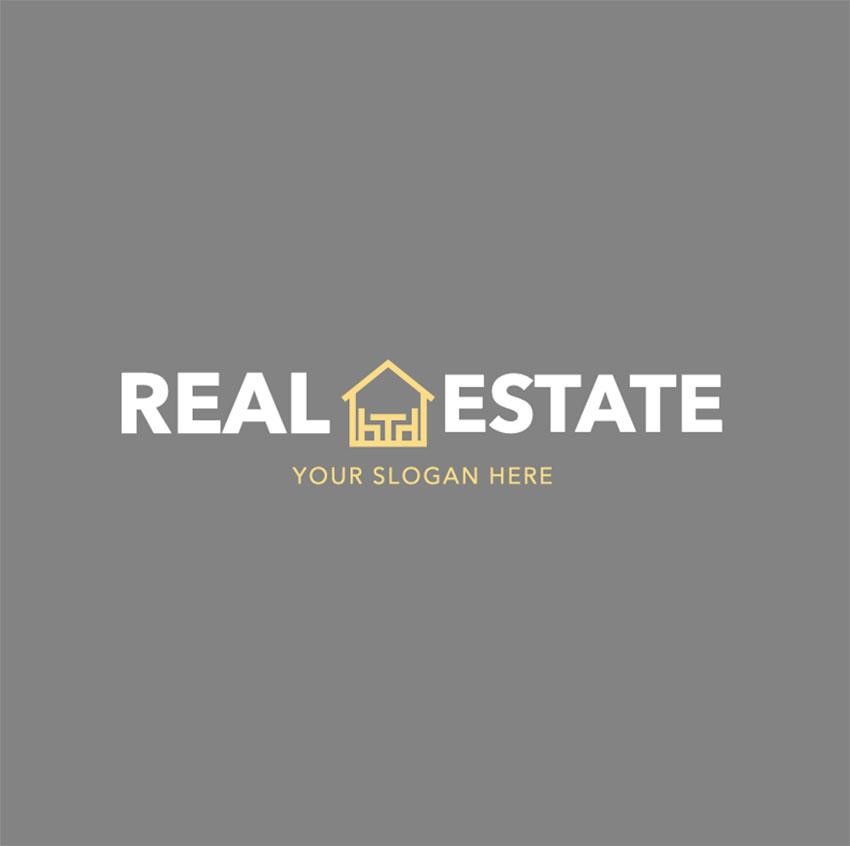 2.18- Diamond Logo Design
As the name suggests, the logo has been designed like a diamond shape, allowing people to get attracted to it. It does look like a logo that fits well with the commercial real estate agency. However, it can also be used by companies targeting the residential sector as well.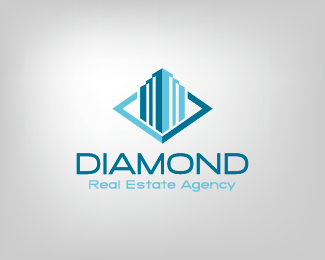 2.19- Urban Realty Logo
With the futuristic design and modern look, this logo can be a good choice for companies looking to establish their footprint in urban areas. It is designed in a simple yet elegant manner. The color combination and font style match perfectly with the above attributes. From the commercial to the industrial sector, this realty logo design can be used for both.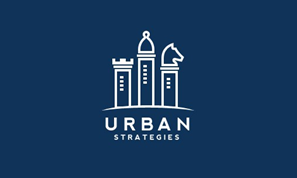 2.20- Realty Commercial Property
If your real estate company name explicitly targets the commercial sector, this artistic logo design can prove to be a worthy choice for you. It is created in an elegant round shape, showcasing the commercial high-rise buildings inside it. Initially, it comes with a color combination of blue and white, but that can be later changed per your specifications.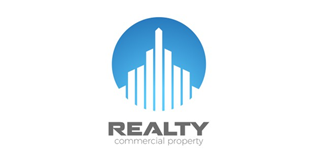 3- Types of Real Estate Logos You Must Know About
Real estate is quite a big industry which is why it needs to be covered in specialized ways. And as it is an industry that depends quite heavily into word-of-mouth and networking, the logos need to be versatile enough. That is because those symbols will need to be printed on a variety of canvas sizes, from realty billboards, to real estate business cards for realtors and agents.
Below are a few types of real estate logos you must know about.
3.1- Residential Real Estate Logos
Residential real estate logos are straightforward and don't need any fancy modifications. Just a simple house featuring a roof and a tree can do the job for you. It can be stylized by adding some creative colors matching the brand theme, giving the whole logo an attractive look.
Meanwhile, these residential real estate logos can also be designed using some fantastic geometric shapes. You need to keep in mind the brand theme while using such forms, as it would be better to imitate your brand's original color tone and style in those geometric profiles.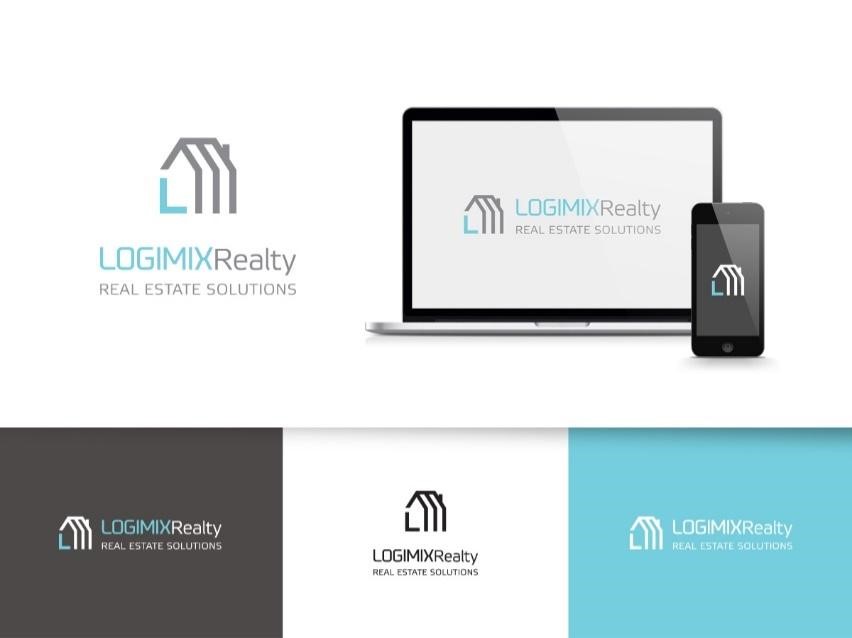 3.2- Commercial Real Estate Logos
Commercial real estate logos generally depict high-rise buildings, hotels, and other significant structures in their design. It represents the fundamental identity of the corporate sector, allowing people to understand that a particular brand only deals in the commercial industry.
Working in the commercial real estate sector, you can design these logos in a specific style. It can represent an office or a tall building in the emblem; it all depends on your brand's précised choice.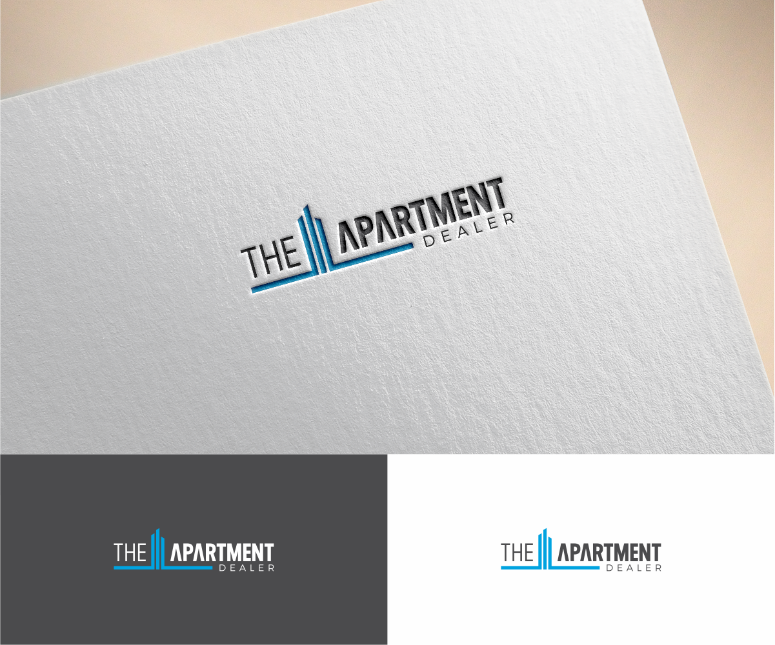 3.3- Industrial Real Estate Logos
The industrial real estate logos can be classified as an advanced prototype of commercial logos. They are designed with an emblem of mills, factories, and other industrial places, showcasing the broad commercial niche of a real estate company.
The design process of industrial logos also requires a heavy thought process because it represents a whole industry in its identity. Generally, these logos are designed with a singular color tone, imitating the core theme and style of a real estate business.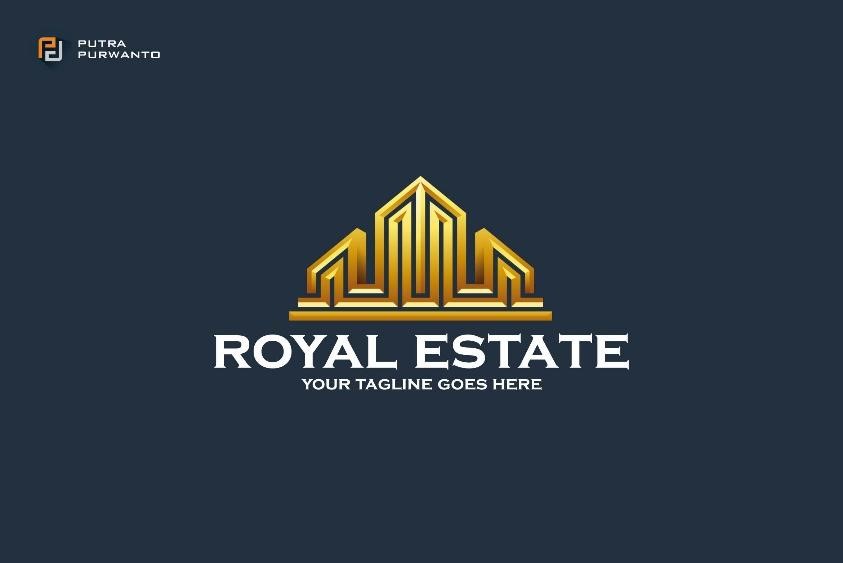 3.4- Real Estate Logos for Land Sales
These logo designs are used by the companies that specifically target sales of lands. It is pretty different from the other fields; hence its logo is also created uniquely. Those real estate companies that deal with purchasing agricultural lands use this specific logo to represent their business.
These logos symbolize particular objects to showcase the niche of real estate companies covering land sales. The designs are meant to include anything from the depiction of hills to cattle farms and more others.
That helps people to understand their services and the area where they primarily operate in.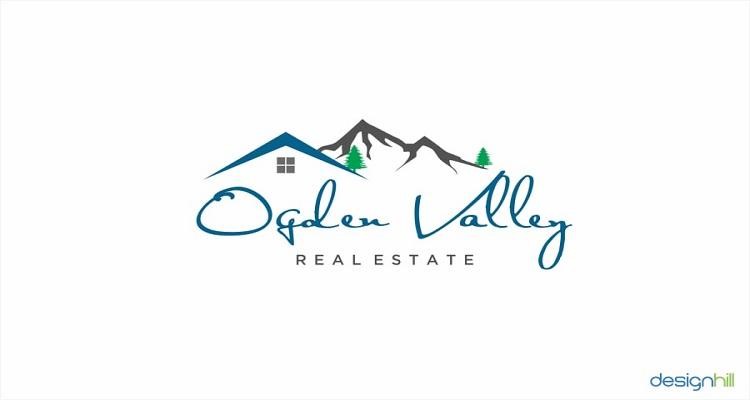 3.5- Property Investment Real Estate Logos
These types of logos are used by companies engaged with the real estate industry to provide regular investments. These companies come in all kinds of domains, as some specialize in just gathering the funds. At the same time, some adequately cater to a pool of investors to streamline a complete b2b business.
Being a designer, you can easily create these logos by just focusing on the exact model of a company. This allows you to design a logo with a singular brand theme, representing the précised business identity of a real estate company.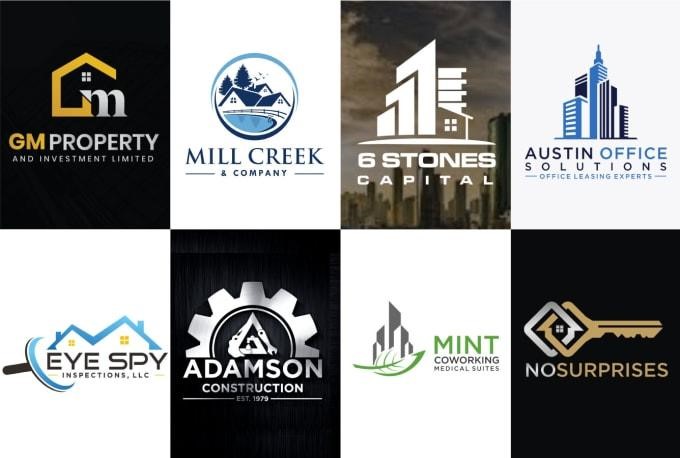 4- Tips for Creating Real Estate Logos
To design a fabulous real estate logo, you just need to keep these few tips in mind. They are pretty helpful in making your overall logo unique and aligning its design with the brand's theme.
4.1- Understand the Brand Requirements
Before designing a logo, you need to understand the company's niche for creating a logo. As defined above, real estate is quite a big industry and has got multiple sub-branches in it. Your intended logo design precisely depends on that subdomain and the area in which it operates.
Having a clear understanding of that domain allows you to become focused and aligned. It simply lets you know about the background of that company and what real estate services it offers to the clients. Whether it deals in a commercial business or residential property, a detailed understanding in the first place allows you to pick up the logo idea effortlessly.
4.2- Choose Color Theme
The second thing you need to consider while designing a real estate logo is selecting perfect colors. It is essential to pick a suitable color theme that relates directly to the brand to create uniformity in design.
To pick the best colors, you must consider the industry, competitors, and demographics of a real estate business. These core factors are crucial in terms of choosing the suitable color theme for the company. Just keep in mind that each color portrays a specific message and has excellent visual importance for the targeted customers.
4.3- Pick the Right Font
Choosing the right font for your logo is also very important as it determines the visual impact of the design. It is unnecessary always to pick a bold font, as sometimes your logo requires a decent typeface that could enhance its overall simplicity.
To pick the right font, you can take ideas from the industry's leading real estate companies about how they have designed their own logos using a particular typeface. Many designers like to use modern fonts in their symbols, such as Moneta, Novera, and others. Again, it all depends on the basic design of your logo and the brand themes with which it is related.
4.4- Get the Right Size
Once selecting the color and font, it is now time to finalize the perfect size for your logo. Generally, the sizing part can be managed as per the requirements in different media work. However, it is reasonably necessary to pick a logo size called the 'original' for the design.
You can pick the best size for your logo by clearly knowing the places where you will target its branding. From postcards to social media, print ads, to marketing brochures, there are many places where you will promote your brand. Hence the logo size for your real estate company should be chosen according to that.
4.5- Make At least Three Versions
Ideally, it is recommended to make three versions of your logos. It is advised because sometimes you might need to use different logos at multiple places. Many renowned brands have opted for this technique to bring uniqueness to their brandings, such as FedEx, Virgin, and others.
Using multiple logos gives them a good idea about which type suits a particular channel and how people recognize their brand through it. It can undoubtedly draw good comparisons between all the styles, helping you to know the best performing one among all.
5- Resources to getting Real Estate Logos
Here are some well-known sources where you can get real estate logos as per your custom requirements.
5.1- Real Estate Logo Creators
You can undoubtedly design custom real estate logos from different online logo maker websites, created right according to your given demands. They are pretty good at creating different versions quickly, which too without requiring any significant technical expertise.
5.2- Branding Agencies
If you want to get expert assistance designing unique real estate logos, branding agencies are indeed the best option. According to your demands, these companies offer custom-made solutions, giving your real estate business a solid visual identity. Besides logos, they can also help you to design websites & other related stuff, compiled up in a complete digital branding package.
5.3- Logo Templates
You can also get premade logo templates from many top online marketplaces. These templates can be quickly customized and turned into a new logo that suits your real estate business well. They are available on different online marketplaces, giving you an easy way to find a unique one at the best price.
Frequently Asked Questions
You can download real estate logos in PNG from multiple top websites such as Freepik, Vecteezy, DesignEvo, and more others.
There are numerous sites available that offer quality real estate logos in vector format. Some of the top among them include freevector.com, vector4free.com, and few more others.
You can take inspiration from the top industry names to get some good real estate logo design ideas. Some companies like Zillow, Trulia, Realtor, and more others can be an excellent option to perceive a unique brand logo idea.
The most important reason you should have multiple real estate logo mockups is that it allows you to draw a good comparison between all the versions. This way, you can choose the best mockup for your brand, keeping in view the latest standards.
Some of the marketplaces like Freepik offer an excellent stock of free real estate logos. You can easily download your desired logo template from this site and customize it as per the needed requirements.
Conclusion
Working in the real estate industry, it is pretty vital to optimize your branding with the continuous passage of time. To do that, you need to pay attention to your brand logo as it depicts the central identity of your business.
In this blog, we have tried to cover all the potential tips that you might need to design a perfect logo for your real estate business. Besides that, we've also illustrated the types of real estate logos that differ according to the different business domains. These tips will help you design a better brand logo blended with the right mixture of creativity and style for your real estate business.