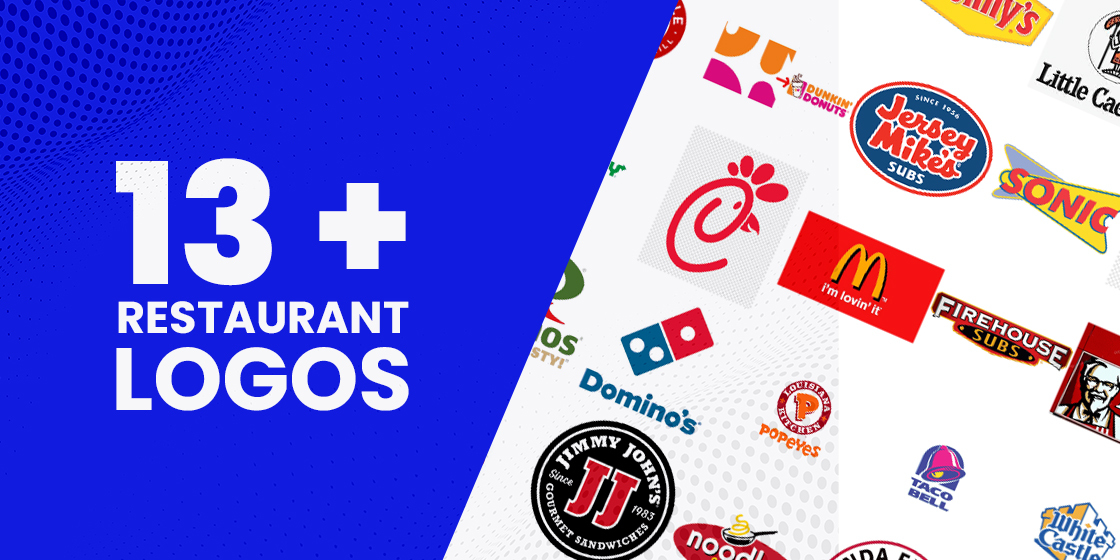 Discover the Best Restaurant Logos and Learn How to Create One for Your Own
The restaurant business is a highly visual business, where attractive visuals are a necessity if you want to survive and succeed. Flavors and aromas might be an important factor, however if the venues, restaurant logos, or the food itself doesn't look great, chances are you will lose potential consumers.
When it comes to the food and restaurant industry, there is a wide variety in the types of logos used by the businesses. From simple wordmarks to complex mascot symbols, there are several food logos for each category to help inspire your own brand icon.
Creating a logo isn't that hard generally. But if you want to design a powerful and attractive symbol for your restaurant, an inspirational logo you might say, then the process becomes a little more complex. Let's discover the qualities that make the symbols of the restaurants listed below so successful, and learn how you can apply them to your own logo design.
1- What Defines Good Restaurant Logo Ideas?
Frankly, the restaurant business is highly competitive, and extremely crowded. For each type of cuisine, there are a number of eateries catering to that need. That is why, catchy restaurant slogans and logos are needed to draw consumers to your establishment.
The best restaurant logos are easy to identify and associate with the eatery, and helps draw in new consumers. Moreover, it is a great medium to showcase your creativity and versatility, which is a highly important factor that people look for in restaurants today.
Depending on your target clientele as well as your cuisine type, the best ideas for restaurant symbols can change drastically. For a relaxed and laid-back kind of pub or café, an illustrated logo design with a mascot accompanying the eatery name would be perfect. But for a more sophisticated, fine-dining establishment, a simple yet elegant wordmark might be exactly what is needed.
In order for a logo to be considered good, it needs to be able to portray the brand and its aesthetics perfectly. Moreover, it should be easy to remember, as well as resonate with your target audience. For example, a restaurant that offers a multi-course fine-dining menu with great wine pairings is targeted towards a more mature crowd, not teenagers.
The logo for such an establishment should portray the same, if it wants to be considered effective. That is why many of the popular restaurants have hired expert logo design services to redesign their symbol from time to time.
2- Tex-Mex and Mexican Restaurant Logos
Mexican cuisine is one of the most popular offerings in the United States. However, true Mexican cuisine is often confused with the more common Tex-Mex. This is a mix of classic Mexican tastes and recipes, mixed with the traditional Texan tastes and ingredients. One of the most popular culinary inventions to come out of this union of tastes are the hard shell tacos, as well as flour tortillas in general.
Let's discover the popular Tex-Mex and Mexican restaurant logos.
2.1- Chipotle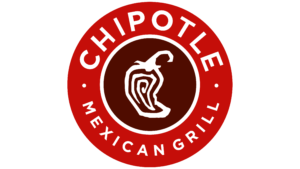 Chipotle Mexican Grill, simple known as Chipotle, is a US-based chain of fast and casual Mexican dining. The chain also has franchises in the UK, France, Canada, and Germany. Their signature dishes are the tacos and mission burritos, assembled fresh in front of each customer.
Their logo features a single chipotle pepper, which is a smoked and dried jalapeño common in the classic Nahuatl cuisine, which is the precursor to the modern Mexican cooking. The name of the brand encircles the name in white over a burnt red background.
2.2- Taco Bell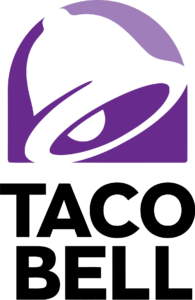 Taco Bell is hands down the most popular option when you are looking for cheap yet flavorful Tex-Mex cuisine. Their popular dishes include tacos, burritos, quesadillas, nachos, and more. Over the years, the restaurant has been known to provide value for money with their reasonably priced dishes.
Their logo features a simple white bell over a medium purple background. The design uses a simple color combination, which is accented using black. The wordmark uses a blocky, sans serif font which uses a traditional shape and style.
3- Fast Food Restaurant Logos
Fast food is one of the most commonly bought food items in the country. On average, fast food places are able to serve far more customers than other eateries, due to their ready-to-go dining concept. Let's take a look at some of the most popular fast food restaurant logos in the country.
3.1- McDonald's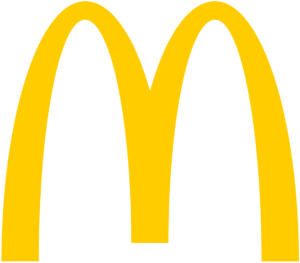 McDonald's is arguably one of the most popular fast food restaurants across the globe. With a presence in nearly every geographical region in the world, McDonald's is known for a variety of options such their cheeseburgers, the Big Mac, as well as their regional items like the peach and mango pie.
Their logo consists of a simple golden double arches, which are joined together in a shape that resembles the eatery's initials. The color palette they use is an iconic red, white and yellow, which has been used since the early days of its inception.
3.2- Kentucky Fried Chicken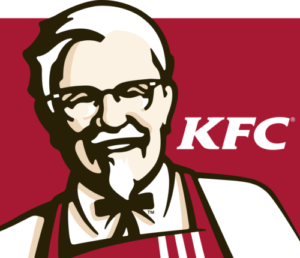 KFC, or Kentucky Fried Chicken is a well-known fried chicken place in the US. For most of the country, it is the place to go to when you want a nice, crispy, and juicy piece of fried chicken with all the fixings. Besides fried chicken items, they offer a variety of sides such as steamed corn-on-the-cob, mashed potatoes, biscuits, and gravy.
Their logo features the image of the company's mascot, the eponymous Colonel Sanders who was the original owner of the KFC brand. Their color scheme is red and white, a combination which is quite popular with many fast food chains like Wendy's and McDonald's.
3.3- Bojangles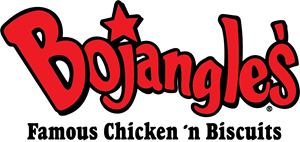 Ask any southerner what their go-to place is for fried chicken with all the fixings, and they will say Bojangles. According to its fans, Bojangles is the essence of true southern-style fried chicken, something that many other fried chicken and fast food places lack.
Their logo is a wordmark of their name in rounded letters with a cartoonish, script-like font. The color of the logo bright red with a thick black outline, over a dark yellow background. The letter J has a star on top of it, and a small phrase below the wordmark tells of the brand's famous fried chicken and biscuits.
3.4- Sonic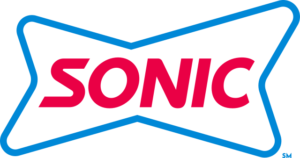 Sonic is the only pure Drive-in fast food restaurant chain in the United States. Its unique selling point is its carhops, who move around on skates to cater to a variety of consumers. Its popular menu consists of a variety of burgers, fries, and shakes. Besides that, you can order onion rings, corn dogs, chili dogs, and even breakfast sandwiches.
Their initial logo consisted of a pair of blue and yellow arrows pointed towards each other and overlapped, with the wordmark of the restaurant in san-serif blue font, in all uppercase letters. The color scheme is a simple blue and yellow color combination, which adds a cheerful element to the design.
3.5- Wendy's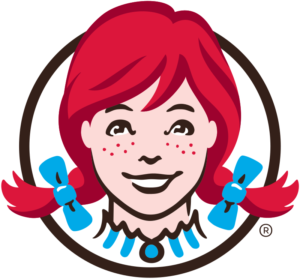 Wendy's is an iconic US fast food brand, which has become famous for its square burger patties, as well as the eponymous frosty, a thickened milkshake/soft serve ice cream people can use to dip their fries in. they claim that they are the only chain which uses fresh, never frozen beef to make its burgers.
The restaurant logo for Wendy's is the image of a red-haired girl in pigtails, which is drawn to resemble the original owner Dave Thomas's daughter. The girl inspired the restaurant name and logo, which has now become one of the most famous fast food icons in the entire United States.
4- Italian Restaurant Logos
Italian cuisine is one that many people believe they are familiar with. However, what they believe to be Italian might actually be a fusion created by later generations of Italian-Americans. True Italian cuisine has a lot of variety when it comes to the tastes and styles of cooking.
Let's discover some of the best Italian restaurant logos in the country.
4.1- Olive Garden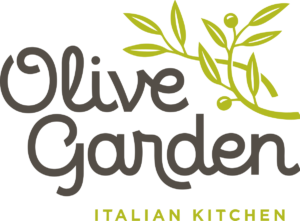 Who doesn't know Olive Garden? It is one of the most famous chain restaurants in the US, and is famed for a lot of their items, especially their endless options. Their breadsticks are one of their most popular items, and people come from far and wide to eat the family-style Italian cooking.
Incidentally, the restaurant chain is owned and operated by a Tokyo-based firm. Their logo features a classic wordmark in dark gray, which spells the name in a script-like typeface. The wordmark has a green olive branch above it, representing the theme of the restaurant's name.
4.2- Al Di Lá

It opened in 1998 by Chef Anna Klinger and her husband in the now famous Park Slope on Fifth Avenue in Brooklyn. The venetian style restaurant began at a time when many New Yorkers were not interested in Brooklyn as a high-end food place, yet the eatery soon made itself one of the best in the entire area.
Their logo is a simple wordmark spelling out the name is a script-like font. The letters are all in lowercase, and the color scheme is a simple black on red. The theme of the restaurant is Italian food in a posh way, and the simple logo represents that perfectly.
4.3- Carbone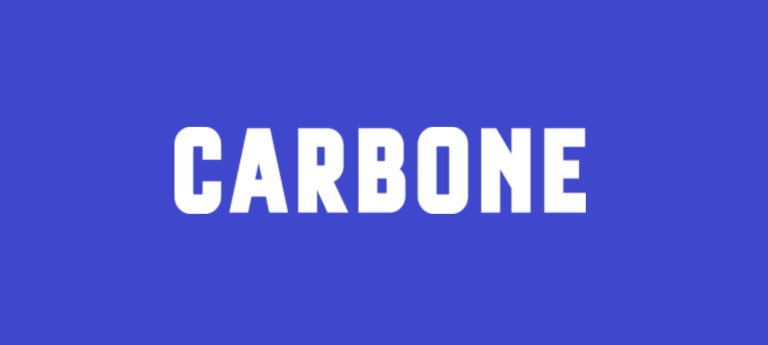 Carbone is famous for its special pasta dishes. They are known for upscaling classic Italian dishes in a way that not only enhances the flavor profile, but the visuals as well. Some of their popular dishes include linguine vongole, tortellini al ragu, their spicy vodka rigatoni.
Their logo is a simple wordmark, which spells out the name of the restaurant in blocky, uppercase letters. The font is a simple sans serif typeface, which makes it easy to read, and simple to display. Most of these high-end restaurants tend to use simple wordmarks emphasizing their name.
4.4- Flour + Water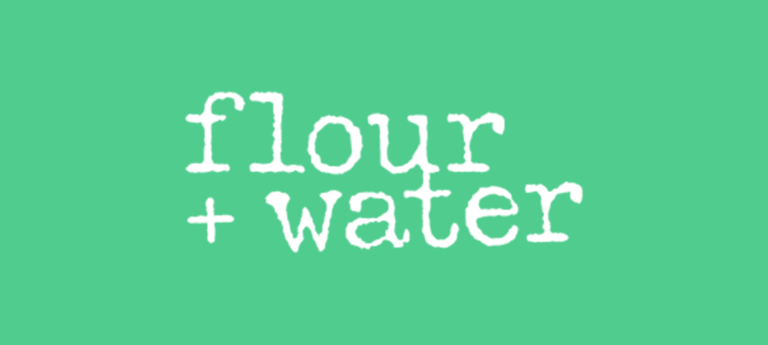 This California eatery opened its doors in 2009, and has quickly made a name for itself in the years since. The restaurant is known for creating home-style pizzas and pastas using local, Californian ingredients. The taste and style of Italy, with the flavors of Californian ingredients.
Their logo is a simple wordmark, which uses a thin white font in lowercase. The result is a unique and contemporary look which stands out quite well among the competitors. The color theme used is a simple, dirty white over a dark background, giving the logo a rustic look.
5- Famous Restaurant Logos
Some restaurants are not just well-known in their localities; they are known across state lines as well. while many fast food chains can be included in this list, there are a few that have people flocking to them from far and wide.
Let's take a look at some of the most famous restaurant logos.
5.1- Benihana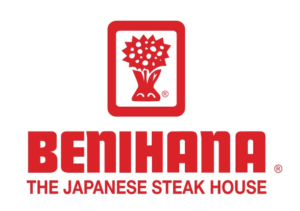 Benihana is a famous hibachi-style restaurant known for its iconic and showy cooking style. The chefs cook the food directly in front of the customers. And that element of inclusion and interaction is meant to enhance the spectacle as well as the overall experience of dining in their restaurant.
Their logo is a simple wordmark logo in blocky, sans serif masculine font with all uppercase letters spelling out the restaurant's name. the top of the logo has a small image of a flower bouquet in a vase, and the bottom of the wordmark has the cuisine style of the eatery in simple letters. The color theme is red on white.
5.2- Katz's Deli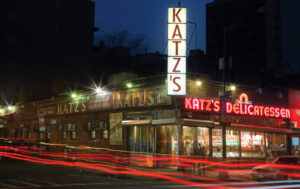 Katz's Deli has been a New York mainstay for decades now. The classic deli serves kosher-style food cooked the traditional way, and has people coming from far and wide to buy their famous roast beef sandwiches or their thick cut pastrami on rye. Generally, there are lines outside the door waiting for the store to open.
Their logo is a simple neon sign spelling out its name. Despite the simple 1950's looks, the iconic brand symbol is easily recognizable due to its extremely simple design. the color theme used is a simple red neon light over a darker background.
5.3- Café Du Monde

Cafe Du Monde is a New-Orleans/French style eatery best known for its coffee and the heavenly beignets. And not only are these two the most popular items on the menu, the customers have been coming here for these items since 1862. Yes, it has been standing since the American Civil War.
Their logo is simple wordmark in the script-style, referencing the French heritage of this establishment. The cursive font is in a dark, chocolate brown color over a dark gold patterned background, and the simple aesthetics of the restaurant logo pairs perfectly with its history and style.
5.4- Outback Steakhouse

Outback steakhouse is arguably one of the most popular eateries serving meat dishes to the US public. The name and the aesthetic is based on the Australian outback, and their most iconic dis is the giant blooming onion, which is a whole onion that has been cut strategically, battered, and fried whole.
Their logo is a stylized wordmark of their name, with the background being the broken skyline of the Australian outback. The design as well as the dark red color scheme works quite well for a backdrop to this meat-lover's heaven.
6- How to Create Your Own Restaurant Logo Designs?
There are a number of ways you can create your own restaurant logos. Once you know the details needed to create a brand symbol, the next step is to choose the design method.
The first option is to use an online logo maker tool like the Wix logo maker. These AI-based tools are able to create a design by combining in-built illustrations to create a new design. However, as these tools combine stock illustrations to create a new design, they are not as unique as you might hope for.
The next option is to hire a professional logo designer. These industry experts will create your restaurant logo from scratch, and will deliver a unique design for your eatery. However, they are far more expensive than online tools.
Whatever the option you use, you need to make sure that the final design suits your brand aesthetics, before using it to represent your brand.
Frequently Asked Questions
The color red is used in many restaurants' logos, and is most popular with fast food places. The concept is that the red color helps subliminally message that the eatery is a fast-paced and energetic establishment, rather a calm dining experience.
You can hire a professional logo designer if you have the budget and want a truly unique design. However, if that is not the case, the online logo maker tools are a great option as well.
Carl's Jr. or Hardees has a star within their restaurant logo.
Conclusion
Now that you know what makes these restaurant logos so great, you are now get started on learning how to design a logo for your eatery.
Want to hire a professional logo design agency to create a logo for your restaurant? Logo Poppin's expert designers will create a unique and attractive brand symbol which will perfectly embody your brand's aesthetics.