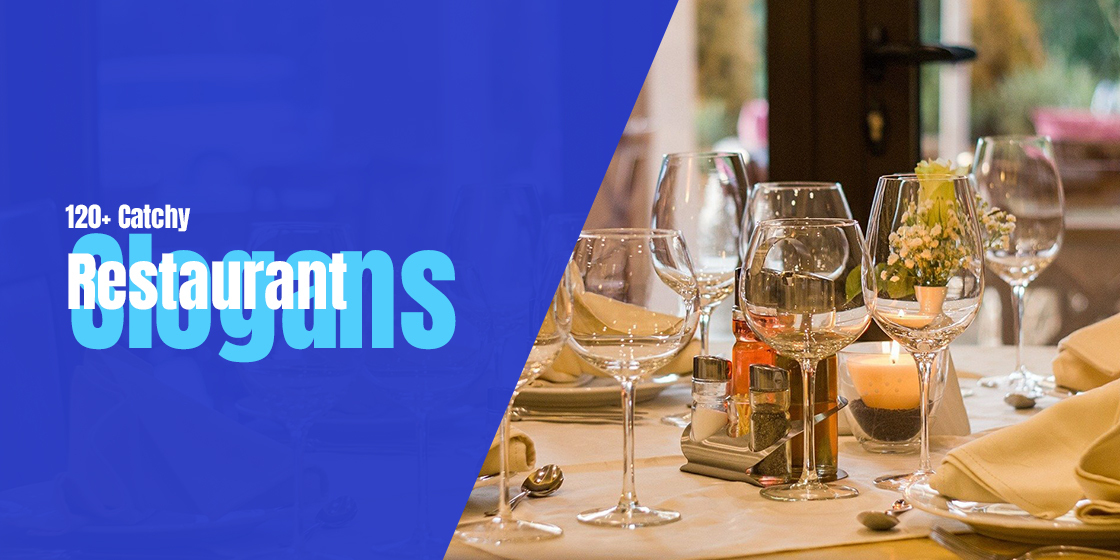 Innovate Your Branding with Catchy Restaurant Slogans
Every restaurant owner knows the importance of branding. It is something that helps them to drive in the market and get customers. That is the reason why most of the restaurants always focus heavily on their branding. They know the importance of using restaurant slogans, particularly in terms of using it in different branding materials.
Sometimes, people underestimate the importance of restaurant slogans. Most of them do not know how it can bring an impact in their branding. It is not just a tagline, but a complete representation of your restaurant goals. Using slogans, you can illustrate a powerful message that can help to attract customers actively.
Creating a relevant slogan is also a difficult job. It requires you to utilize powerful words that can bring an impact. If you don't have any idea how to write catchy slogans, try to take assistance from any branding agency. They are quite professional in writing catchy business taglines, as per your requirements.
Meanwhile, it is still advised to know about the cores of writing business slogans yourself. Here are some tips that would help you to write a variety of restaurant slogans. Let's discuss them in detail.
1. Tips to Write a Strong Restaurant Slogan
It is important to know about the tips that could help you to write a catchy slogan. These tips can not only simplify your writing part, but can also let you know about the relevance of different slogans.
Here are some basic tips you need to remember while writing restaurant slogans with masculine fonts.
1.1 Know About Your Audience
First of all, you have to keep your audience in mind. This is the basic stuff for writing any slogan, no matter which industry it relates to. Keeping the perception of the audience in mind allows you to write those words that can attract them. It will help you to choose the strong words that can relate with your audience, specifically in terms of emotions.
For instance, if your audience is Mexican, then you can address them in a similar style. You can write a slogan that defines about the juicy taste of your tacos and so on. This basically applies to all types of audiences, no matter which region or culture they come from.
1.2 Bring Uniqueness
Taglines and slogans are always meant to be unique. The reason is that they are an important part of your branding that should not resemble any other restaurant. You should have a one-liner that can explain your own identity, allowing your customers to understand the restaurant better.
When people try to use slogans or logos of any other brand, they simply fail to create any buzz in the market. Even a distinguished but closely resembling slogan will not be unique for your restaurant business. It will look like a cheap copy of another restaurant, making your identity weak in the market.
Therefore, it is best recommended to go for those taglines that are not used by anyone. This can help you to stand out in the market and get effective recognition continuously.
1.3 Take a Look at Popular Examples
It is also advised to look at various types of examples to know more about the trending slogans. Sometimes, when you run out of ideas, these examples could help to charge up your thinking. They can bring you unique ideas and can help to write catchy taglines fluently.
Meanwhile, these examples also help you to keep in mind the used slogans. This way you'll remember which slogans are already used and which ones are not. It will simplify your writing process and will give you a preemptive measure to not consider any used slogan.
1.4 Keep the Taglines Short
While writing slogans, always try to keep it short. That is because short taglines are more impactful and easy to read. It doesn't stretch anything into detail, but describes the goal in simple four to five words. Moreover, short taglines give you the leverage to use them anywhere. From different types of logos to business cards, short slogans can be accommodated anywhere easily.
Many people use the rule of three to cut down the length of their restaurant slogans. This is undoubtedly one of the strongest techniques to define any business goal. It looks catchy and impactful, allowing you to define your restaurant motto in three powerful words.
1.5 Compare with Competitors
Another thing you should focus on while writing a tagline is the comparison of different competitors. This is indeed a very important thing because it will let you know the utility of your slogan in front of the competitors.
Using such a comparison, you can understand whether your slogan is good enough or not. You can also take inspiration from the competitors as well to bring an impact in your taglines. This comparison precisely gives you strong ideas on how to write or edit taglines perfectly.
2. Best Restaurant Slogans You Should Know About
If you are facing difficulties in writing restaurant slogans, take a look at the examples given below. These sample taglines are listed into different categories, rightly to help you understand each one precisely.
2.1 Modern Restaurant Slogans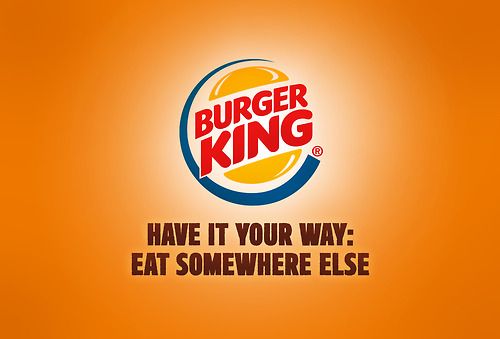 Being a modern business, you have to adapt the latest terminologies to attract customers. It is important because it can help you to get an edge in the branding. Considering the competition, we all know how hard it is for restaurants to get a strong recognition in the market.
Using modern restaurant slogans, you can bring an impact in the branding. If you don't have much knowledge about how to write slogans with vintage fonts, take a look at these examples. These modern restaurant taglines suit perfect for that and can be used at a variety of places. Let's take a look at them below.
Ending your food cravings.
Pizza love for all.
Cuisines you always love.
Your ultimate pizza partner.
End your hunger with us.
Enjoy great food with us.
Food at first sight.
Meet the meat.
Pizza that drives you crazy.
Quality BBQ made just for you.
Grilled fish for the food lovers.
Food heaven crafted just for you.
Best food for the best people.
Taste that keeps you going.
Enjoy great food with great people.
Simplifying your BBQ chicken hunger.
We know your cravings better than anyone.
Satisfying your taste buds.
Keep calm and eat healthy.
We cook the green cuisine you want.
2.2 Catchy Restaurant Slogans
In order to become successful in the market, you need to pay attention towards your branding and slogans. This allows you to become unique and get a separate representation in the market. Many restaurant owners want to use catchy slogans to look different among others. These taglines help them to describe their business identity, as well as differentiating factors among others.
Using catchy slogans, the businesses get the advantage to present a strong branding message in the market. This helps to attract customers and build a compact reputation in the market. Here are some catchy restaurant slogans that you should use for your food business regularly.
Spicing up your taste buds.
Lavish dining you've always wished for.
Bring out your inner zinger hunger.
Let's crave for pizza together.
Quality meat for everyone.
Relish the famous American cuisine with us.
Perfect place for the fast food lovers.
We enrich the spice of your life.
Let's have a stunning meal together.
Enjoy great food with us every time.
Simplifying your hunger for the burger.
Best Spanish cuisine you have always wanted.
Taste, Spice and Flavor! We do all the things right.
We care for your food cravings.
Pizza place that stays affordable for all.
American lobster made with love.
Quality seafood at affordable prices.
Meat for every food lover.
Clean dining you've never seen before.
Bring out the hunger because zinger is here.
2.3 Funny Restaurant Slogans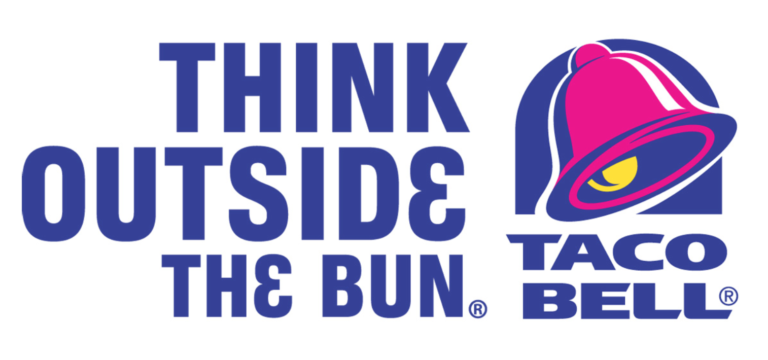 It is always recommended by marketers to bring some sort of amusing factor in your branding. This helps to engage the people better and get more visits on the website. For restaurants, this idea suits perfect because it allows them to showcase their brand identity with a difference.
Using funny restaurant slogans, you can enthrall the food lovers with catchy words. It will let them know that your restaurant is a bit different from others. It doesn't just rely on conventional branding, but believes on attracting customers by pleasing up their minds.
If you are also looking to make your restaurant branding funny, here are some specific slogans you need to use now.
Enjoy the pizza while having fun.
Your only place to have fun with burgers.
Show no mercy to the chicken.
Don't kill your hunger, relish it with us.
The BBQ you've always wanted.
Don't scream! We've got your pizza.
We love to manage your food hunger with fun.
Eat the meat and stay calm.
Grilled chicken just got better.
Eat BBQ and get thrilled.
Pizza or Hamburger? We've got your covered.
Delicious food won't wait more for you.
Keep calm and eat BBQ chicken.
Best place for the food lovers.
We've kept the best chicken for you.
Your pizza party have just started.
Get the hotdog and rumble!
Rock and roll with chicken.
Your ultimate place to get the best BBQ.
Enjoy delicious foods with your crazy friends.
2.4 Fast Food Restaurant Slogans
We all know the craze of fast food among the youngsters. It is quickly growing in the community with the introduction of new fast food items every day. That is one of the core reasons why every restaurant is focusing heavily on fast foods. They know that these items are demanded severely by the people, ranging from youngsters to adults etc.
If you also have a restaurant that focuses on fast foods, you need to use particular slogans to bring an additional impact in the marketing. These slogans can showcase why your place is pretty good in catering all types of fast foods. Let's take a look at some of them below.
Your crave for a burger ends here.
Pizza and burgers are the love.
The best place to find your food love.
Let your inner hunger feel good with burgers.
Pizzas that make you feel good.
We bring you the best fast foods in town.
We are hamburger experts!
Delicious fast foods that make you crazy.
Get the best cheesy pizza to fill up your hunger.
Keep calm and eat fast foods that you love.
Italian pizza you've always wished for.
We are the masters at pizza baking.
Enjoy great hotdogs with drinks.
Zinger burgers are everyone's love.
Get the best fast foods at the best prices.
We've got your pizzas ready!
Enjoy great burgers with pizzas.
Heavenly burgers are waiting for you.
Fast foods keep your craving high.
Spicy fast foods for your hunger cravings.
2.5 Italian Restaurant Slogans
Everyone loves Italian foods, especially pizza. It has become an important part of our daily meals, rightly due to its great taste. Nowadays, many restaurants are specifically running due to offering quality pizzas. They know how to attract food lovers to their restaurants by offering multiple flavors of pizzas.
The origins of pizzas can be traced to Italy, which is why it is specifically called as an Italian cuisine. Therefore, many restaurants prefer to use Italian slogans while marketing their pizzas. If you do not have much knowledge about Italian taglines, here are some of them given below.
Italian pizza for your food cravings.
The perfect pasta everyone wants.
Oregano made with perfection.
We are the masters of spaghetti!
The flavors of Sicily you've wanted.
From Italy, with love.
Pizzas that can literally take you to Italy.
Classic Italian lasagna with best flavors.
America's best pizza made with perfection.
The best southern Italian pizza you always crave for.
Best Italian pizza for your taste buds.
We bake your favorite pizzas with love.
Enjoy great Italian cuisines with us.
Italian chefs with masterful hands.
Get the best Italian pizzas at the best prices.
2.6 Best Restaurant Slogans
If you are looking to achieve success in the market, you need to utilize the best restaurant slogans in branding. It will help you to engage people's eyeballs and establish strong repute in the market. These slogans will also give you a leverage to use them in multiple food branding materials. This will enhance your opportunity to optimize the restaurant marketing and get more customers regularly.
Best place to find your food love.
Your ultimate destination to get quality cuisines.
Pizza masters at your service.
Get the best seafood from the professionals.
Giving your taste buds the required spice.
Grilled chicken with pepper sauce.
We simplify your craving for the dream grilled chicken.
Taste the difference with us.
Every meal tastes good with us.
Hasty and tasty!
2.7 Famous Restaurant Slogans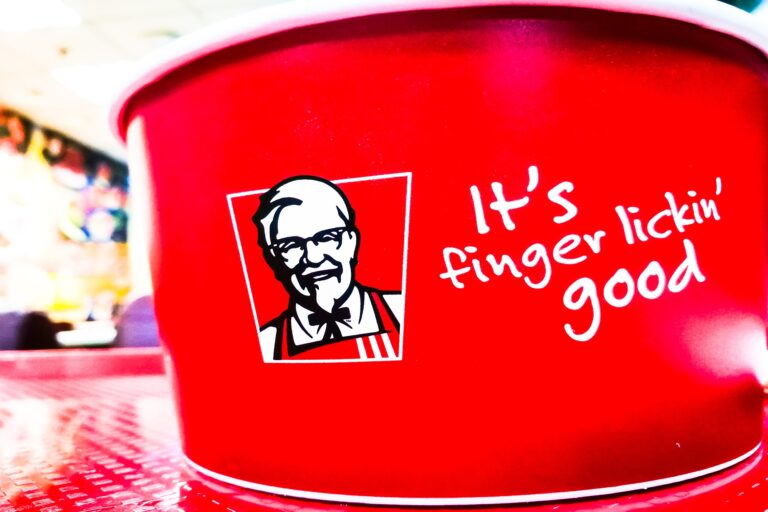 It is best recommended to look at the popular restaurant slogans before creating one for yourself. It will give you a better idea how to write a tagline that can look trendy and decent. It is a known fact that many restaurants are known because of their quality food logos and slogans. Here are some of them defined below.
Burger King – Have it your way.
Hardee's – We're out to win you over.
Carl's Jr – Don't bother me, I'm eating.
KFC – It's finger lickin' good.
Pizza Hut – The flavor of now.
Taco Bell – Think outside the bun.
White Castle – What you crave.
Dairy Queen – Hot eats, cold treats.
Dunkin Donuts – America run on Dunkin.
Papa John's – Better ingredients. Better pizza.
Subway – Eat fresh.
Harvey's – Meat. Fire. Good.
McDonald's – I'm lovin' it.
A&W – Where the food's as good as the root beer.
Wendy's – Where's the beef?
Frequently Asked Questions
It is important for every restaurant to pay attention towards their branding. Using catchy restaurant slogans, they can ensure that their branding looks unique and stand apart from others.
Restaurant slogans can be used in all types of branding materials including logos, brochures, envelopes and other. Meanwhile, they also fit perfect for different types of marketing campaigns as well.
Those restaurants that are offering fast foods, often use specific taglines related to it. These are called fast food slogans and they are certainly highly popular in the market.
To write a unique restaurant slogan, you have to focus on your audience and background. It will give you a good idea about the words that will help your restaurant branding. You can also look at various examples to know more about these slogans properly.
Sometimes, you will run out of ideas while thinking about restaurant slogans. That is where you will need slogan generators to provide automated taglines. You can always modify these slogans according to your length and branding requirements.
Conclusion
As a restaurant owner, it is important for you to understand the significance of slogans. These are not just simple taglines or a few words, instead they are a demonstration of your business specifics. Using these slogans, you can let the people know about your restaurant's specialty. This way they will get to know why your restaurant is different from others, especially in terms of taste.
Besides that, you can also use these taglines to build a strong branding impression. It can be used in different types of branding materials including business cards, flyers and more.
If you are looking for an agency that can help you create designs for different branding materials, contact us today. We will help you to create stunning designs, as per your specific brand requirements.