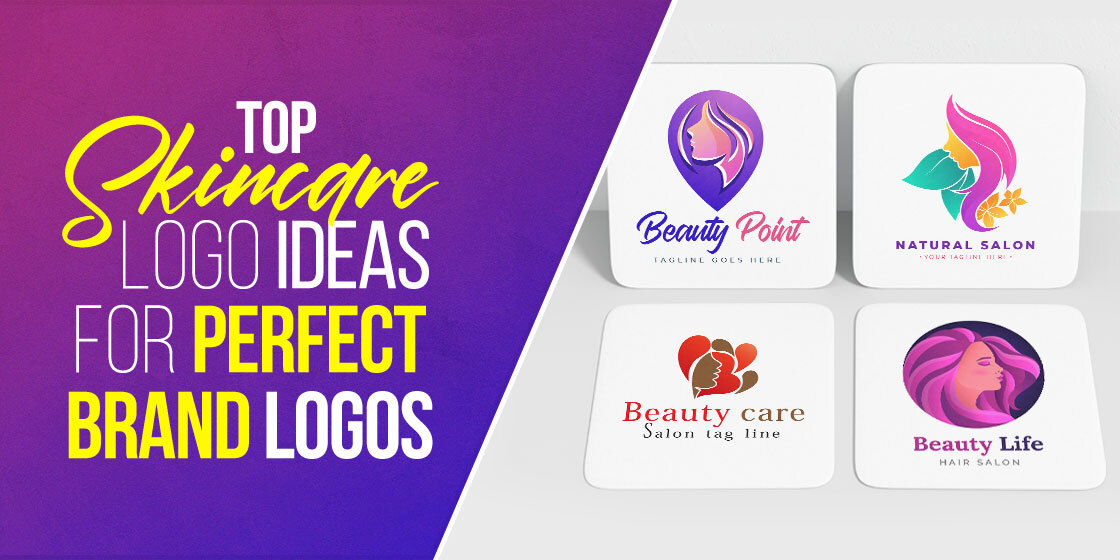 Discover How You Can Create Skincare Logo Designs That Hit the Mark
Beauty companies more often than not target women as their primary clients. And as such, they require brand logos that appeal to that demographic. You will often see beauty and skincare logos with soft pastel colors and simple designs, many of them a wordmark.
As a business who wants to make its mark in that industry, you need to come up with some great skincare logo ideas. Then, you can refine those ideas, combine them with others, and tweak them to turn them into awe-inspiring logos that hit the mark.
But how to do all that? How can you turn some abstract ideas into not only a functional logo, but into one that has a strong impact? Let's take a look at some of the best ideas you can use to design your skincare logo, and discover how you can use them to create an impactful logo.
1- Skincare Logo Ideas – What are They Meant to Portray?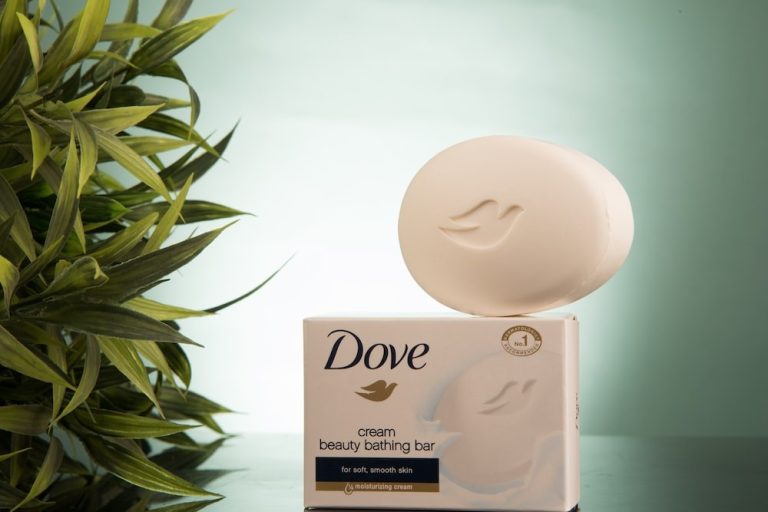 Let's start out by discussing what a skincare logo is supposed to present. In the beauty and skincare industry, it is generally customary that your brand imagery is soft, delicate, and sensitive. It is designed to soothe, and put you at ease.
Therefore, it is obvious that garish color combinations or aggressive designs are not something you want in your skincare logo ideas. Once you understand that, any professional logo design agency will then be able to help you develop a brand logo that perfectly represents your beauty business.
2- Tips on Creating Awesome Skincare Logos for Your Brand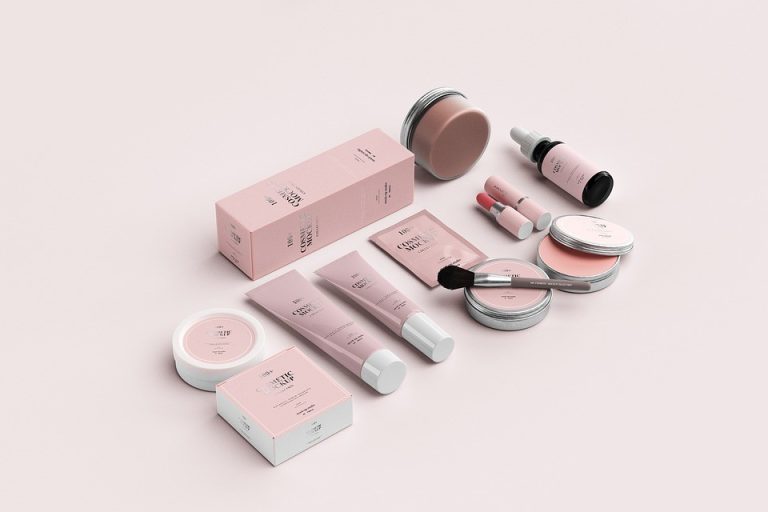 Now that you know what kind of an impact your logo is meant to portray, let's look at some of the top tips and techniques to flesh out and elaborate the idea a bit more. These tips have been curated to help you create the perfect skincare logos, by ensuring that your prime message is portrayed clearly.
Let's begin.
2.1- Go for More Expressive Imagery over Wordmarks
Wordmarks have their place in the logo design community, and there is no arguing about it. For many niches, wordmarks are the perfect choice. However, skincare logos are not the place for it. The reason for that is very simple.
The purpose of any new logo is to look different and stand apart from the competition in order to make its mark. Now, many of the older brands have been using skincare logo ideas that incorporate wordmarks as their primary identifier. Therefore, newcomers like yours have to stand out and be distinct.
It may seem that doing something different compared to the successful brands in your niche maybe a little risky. However, the fact of the matter is that in the logo design world, those who are bold are the ones who often succeed in making their mark. So, choose from the various types of logos that would suit your brand aesthetic, and select one that is not a wordmark.
2.2- Look Outside the Serif Family of Fonts to Stand Out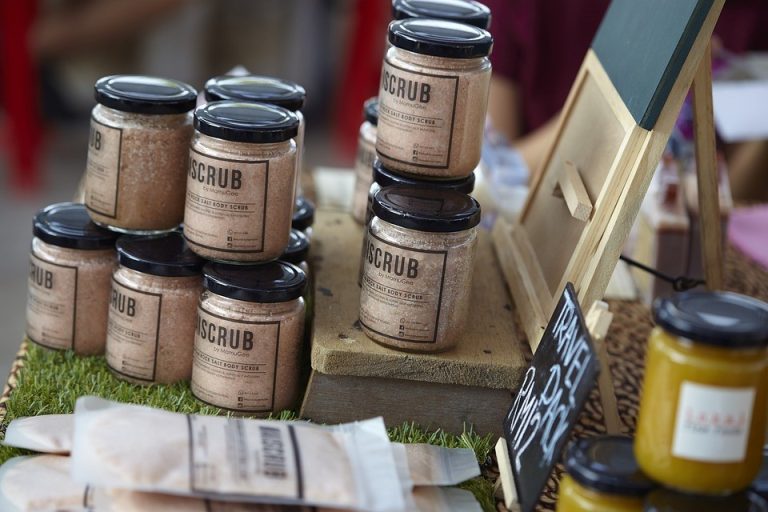 To serif or not to serif –a question that logo designers have been asking for a long time now. Over the years, we have seen many logos featuring text that uses a typographic option from the serif family of logo fonts.
Now, we understand that it might be easier to just use a tried-and-true serif font for your logo that's proven to attract results. But you also have a duty to ensure that your brand logo stands out from the competition. Therefore, just like you would do with any other skincare logo ideas that were commonplace, you need to eschew the norm and go for something avant-garde. You need to look outside the serif font family.
2.3- Go Geometric for the Right Impact
When we look for ideas on how to design a logo with a strong impact, one of the first things that comes up is the use of shapes and angles to make the design pop. Geometry is a great way to push some elements into perspective, and allows us to enhance the impact of simpler design elements.
Now, there are a number of shapes, traditional or otherwise, that you can use in your design. You can even use a mix of shapes like ovals, squares, circles, triangles, and more if that is something your skincare logo ideas can incorporate within them.
In short, using shapes to give your logo design a more attractive appeal is a great way to ensure that the end result will have a strong impact.
2.4- Frame the Essential Elements to Draw the Eye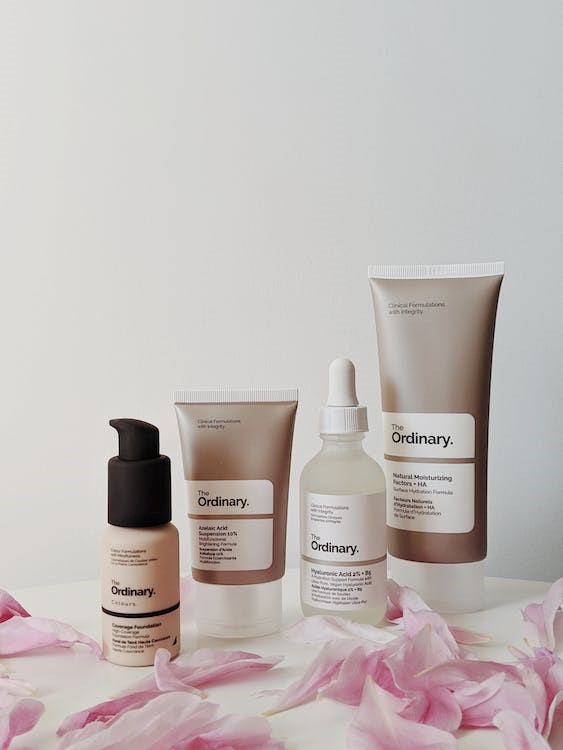 Just like shapes, framing plays a critical role in highlighting different elements of the logo, especially the ones that need to draw the eye of the consumers. Design is often subjective, and not everyone can perceive it the way it was intended.
To make the process simpler and more similar across the board, designers use the element of framing to help draw the viewers' eyes to the right place. The lines of the frame can help draw and guide the gaze, telling the user exactly where to look first.
Moreover, when we talk about skincare logo designs, framing can help your logo set itself apart by differentiating itself from the generic wordmark or minimalist logos many of your competitors use.
2.5- Choose the Color Palette That Evokes the Right Feels
Color is one of the most important aspects of design, especially logo design. A well-designed logo is one that combines the colors, brand tone, design, and the brand message into an attractive, and natural looking logo.
Let's take the example of a law firm who wants a logo representing their business. What would be the impact of their logo is the color palette they choose is a garish pink and orange? Would it be able to convey the professional aspect of such a business?
For skincare logos, you need to choose colors that appeal to the target demographic. Light pastels are a great choice here, or a color with a metallic sheen to denote your brand as luxurious.
2.6- Think About Developing a Brand, Not Just a Logo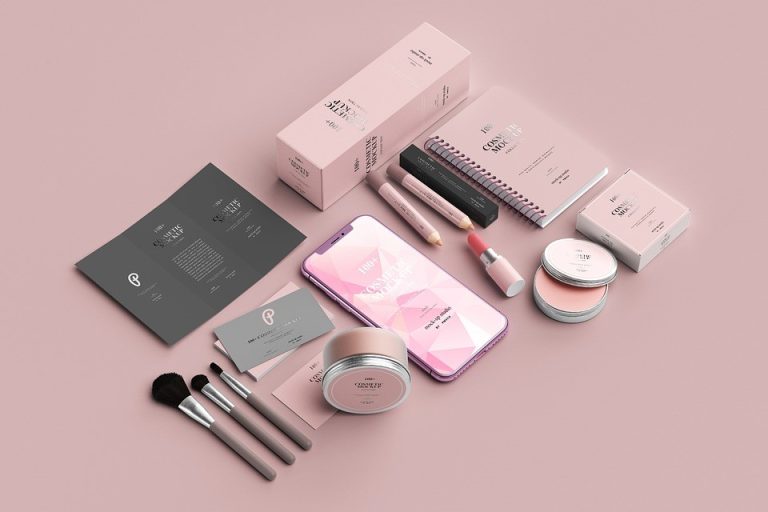 Finally, you need to think of the big picture when designing your brand logo. A logo is more than just a design representing your business; it is a brand identifier. You need to create a logo that can be used to build a brand on it, or can be used to portray your brand message.
When coming up with potential skincare logo ideas, you need to think about the message that your logo is going to portray. You need to be aware of the brand perception you want portrayed with your logo, or a specific sub-niche you want to address.
For example, let's say that your skincare brand is all about products aimed at helping people rejuvenate their skin, or reduce the signs of stretch marks and wrinkles. Your logo can incorporate some kind of imagery that represents that in order to build an efficient brand around it.
3- Elements That Define Great Skincare Logo Ideas
Once you understand the concept behind the skincare logo ideas above, the next step is to figure out the various elements you need to incorporate within the design to make those ideas successful. These elements, like color combos, intricate versus minimalist, the type of fonts used, and other visual factors are necessary to address, as they enhance the visual impact of your brand logo.
Let's take a look at how these elements can boost the impact of your brand.
3.1- Soft Color Palettes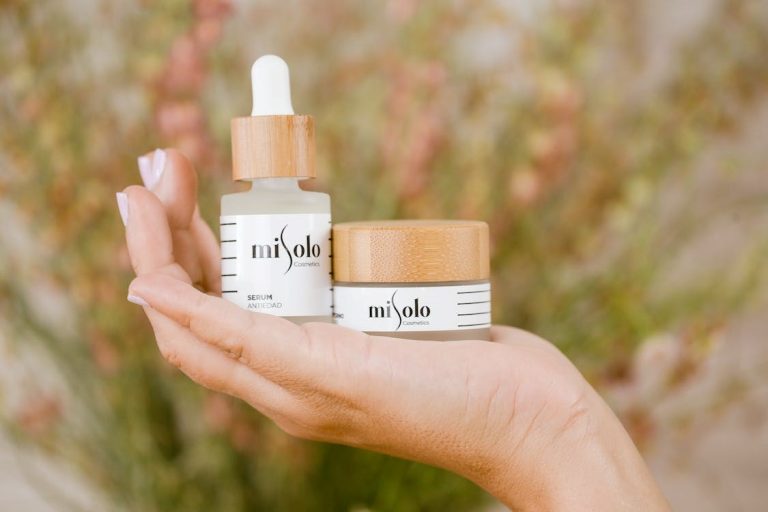 As we mentioned earlier, every industry has its own preferred color palettes and aesthetics. For example, banks and other formal businesses prefer a monochrome color scheme, often paired with a simplistic design.
In the beauty industry, the type of beauty products being sold often determines the preferred colors. For example, the skincare industry is often marketed with the aim of promoting clear and radiant skin. That is why, you will often see these brands sporting light, pastel shades of browns, pinks, blues, and more, especially if they are targeted towards a feminine clientele.
On the other hand, products for men will often be seen using darker, more vibrant shades of greens, blues, and even black. However, the consensus is that soft, pastel colors and shades are the way to go for your skincare logo ideas.
3.2- Elegant Simplicity
Next up, the design itself. The general trend of the market nowadays is towards developing simple, minimalistic brand logos. However, when we talk about skincare logos, the design needs to exude more than simplicity. It needs elegance, luxury, and something more – a sense of refined trust.
That is why when you design a skincare brand logo, you need to follow the concept of refined simplicity, or refined minimalism. That way, you will be able to easily set yourself apart from the competition, as well as incorporate the element of elegance that makes good skincare logos so impressive and efficient.
A great example of this element in practice is the logo for Dove. A small, elegant outline of a dove, made using a shimmering gold color, is the perfect representation of refined elegance in simplicity.
3.3- Typography That Enhances the Design's Perception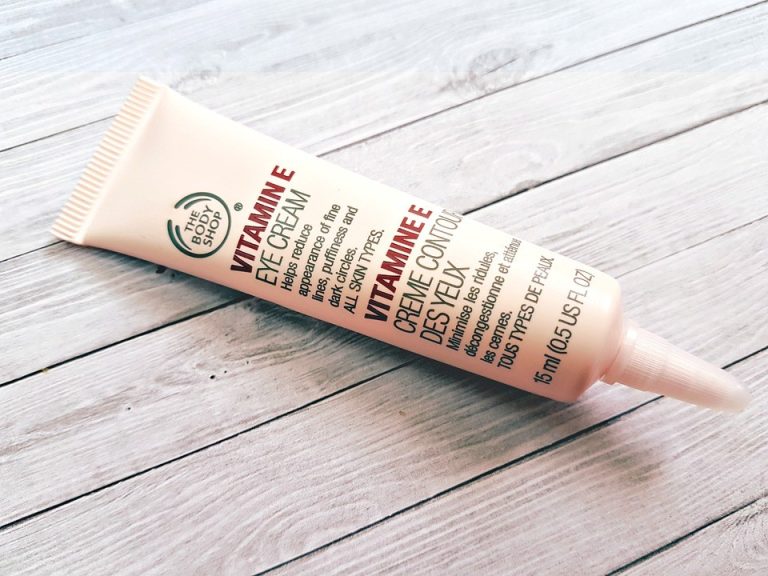 Finally, the type of font you use matters a lot in creating the right impact for your logo. One of the most common types of font style used today in the beauty industry, especially for wordmark or lettermark logos, is the calligraphy logos format.
Elegant and elaborate script-like fonts are used to give the logo a sense of elegance and sophistication. However, that can be a problem if your brand image does not match the style of fonts you use. Therefore, you need to choose the type of fonts that not only look good, but also suit the personality of your brand.
People Also Ask (FAQs)
In order to release your own skincare line, you need to do the following:
Identify your niche
Search and meet the legal requirements for the business in your area
Choose a single product to lead your brand
Look for a manufacturer for your products
Register your brand with the relevant authorities
Build a website and social media handles
Market and promote your products and brand
There are many ways to market and promote your skincare business, such as:
Social media marketing
Paid ads
Sell your products via online retailers and platforms like amazon
Build a strong brand identity
Do giveaways and promotions
Hire an influencer specializing in beauty industry to promote your brand
Post testimonials from happy customers
There are many ways to promote your skincare business on social media channels, like:
Creating and posting user generated content
Using a conversational style of conversation on your platforms
Post memes and other light-hearted content for a little fun engagement
Host giveaways and promotions from time to time to attract and retain leads
Offer tips and tutorials to complement the products you sell
Conclusion
In short, finding the perfect skincare logo ideas can be a bit difficult if you do not know what to avoid. However, if you know what works and what does not for a logo in the skincare and beauty industry, creating a great logo is not that hard.
If you want to design a logo for your own skincare brand, then the tips above are a great place to start on your journey.

Logopoppin
Logopoppin is a graphic design agency that specializes in logo designing, web development, video production and advanced branding services. We love to innovate businesses with new age technologies, allowing them to improve their visual reputation.