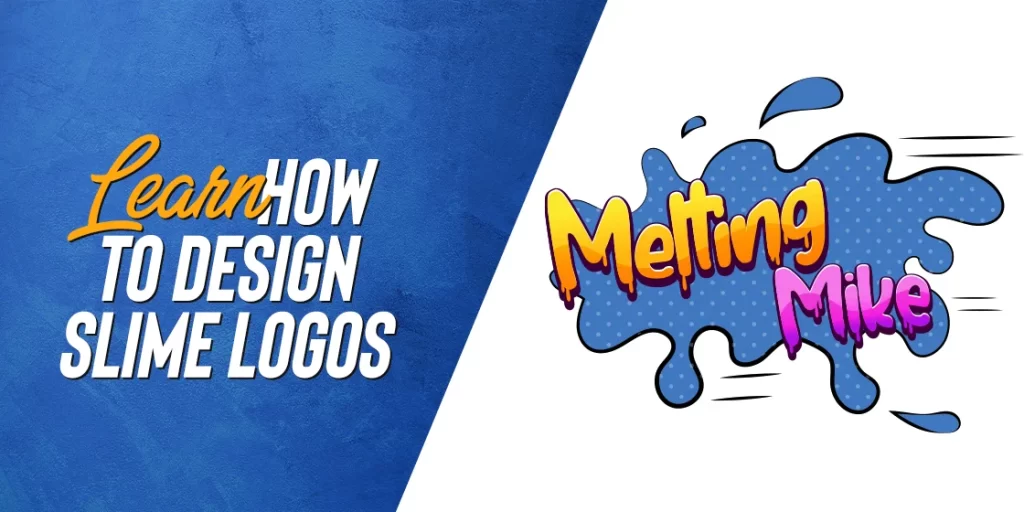 Table of Content
Know About the Best Practices to Design Quality Slime Logos

The rising craze of kids to buy or make slime is becoming a one good headache for parents in the US. If you see on the internet today, you can find countless videos of slime making available online. Not just on YouTube, but videos related to slime can be found on other video streaming sites as well. It is a very unique sticky substance that can be made easily with different household ingredients. However, those who cannot make it at home, can go to the shops that are selling premade slimes. These shops are now getting more popularity because they have started to brand themselves creatively on the internet. You can see their slime logos frequently on different advertisements running on social media sites, including Facebook, Instagram and more others.
The good thing about slime making business is that it targets the vast market of youngsters and kids. It is not dependent on any seasonal trend, which is why it gets an edge over other businesses. However, the competition in slime making business is also rising day by day. Many startups and small businesses are entering into this market to tap its great profit potential. They are paying good attention towards the marketing activities, as it holds the key to promote their services in the industry. From slime logos to branding adverts, they are trying to create everything with perfection, so that their services can be highlighted in a prominent manner.
Talking about slime logos, it plays a vital role in the branding of these companies. Whenever any kid comes across their ad on social media, he quickly recognizes the core offerings of their company i.e. fun-filled stretchy slimes. That is why creating slime logos with a touch of creativity is termed important. In this blog, we will discuss some great tips how these slime logos should be designed, so stay tuned and read the blog in complete detail.
Let us first start from the basics understanding why creating a catchy logo for a slime business is important.
Why Every Slime Shop Should Have a Great Logo?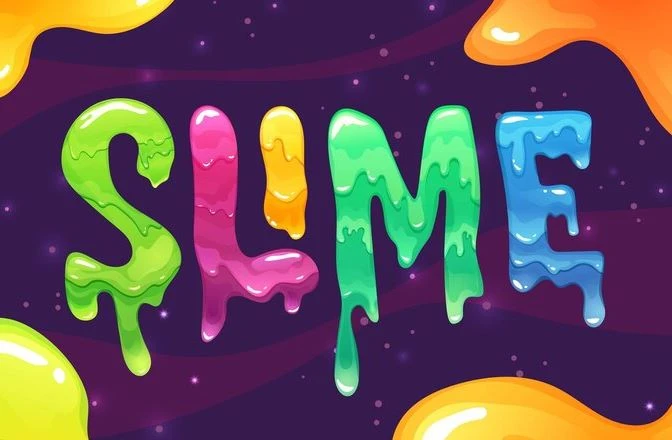 Every business in the market needs a strong branding identity. It is the requirement of every business, no matter how big or small it is. The designing of a quality logo is considered very important in elevating the persona of a company branding. It is one of those things that always comes first into the notice, hence they should be designed with clean perfection. If you do not know how a logo should be designed, try to take services from a professional logo design company. It will ensure you to get a quality design that can get the attention of everyone at a first glance.
Talking about a slime shop, they also need to brand themselves creatively in the market. This is a business that specifically targets youngsters and kids in the market. Therefore, it is important for them to build a strong branding identity that can get their notice quickly. A logo with stunning catchy looks can certainly help them to grab their attention. This is the major reason why slime shops should pay attention to design these logos, as it is connected directly to their market success.
Apart from conventional branding, slime shops also need to activate themselves on different digital media platforms, such as Facebook, X, Instagram and more others. These are the channels where logo branding can prove to be highly beneficial for them. The reason is that Facebook and Instagram are regularly visited by millions of people every day. So, if a slime shop is promoting its logo and products on these channels regularly, then they could get a lot of market attention. It will give them a stunning exponential growth, provided all the branding strategies are smartly followed.
Step by Step Process to Design Slime Logos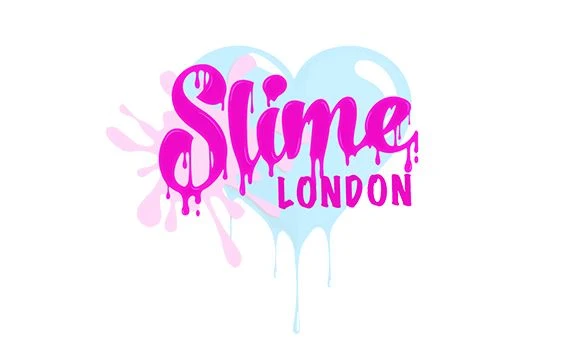 Creating a slime logo is not that hard if you have got a good understanding of design principles. Unfortunately, many beginners lack in this area, which is why they find hard to design company logos. They try to implement random ideas while creating slime logos, which is certainly not a recommended approach.
If you are also one of them who is still struggling to understand the process of designing slime logos, take a look at the points defined below. It will let you know which practices should be used for designing, and how the whole process should be managed. Let's take a look at them below.
Research Extensively
To create a slime logo, you need to first start with an extensive research process. This is important because without research, you will just create an ordinary logo having a simple shape or figure. Nowadays, these types of simple logos are considered meek, and people mostly do not pay attention to them. As a business owner, you would never want that, hence you need to design a logo that can grab their eyeballs instantly. This can be done by first looking into the market to know which types of logos are currently getting more attention.
By conducting a comprehensive research, you get to know many answers related to designing. It is an essential practice for beginners, because they mostly do not know anything about logo designing. With the help of research, they can see the work of other experienced designers and can learn multiple useful tips from them. It will also define what type of things should be avoided, as they can also sometimes derail the whole process.
As a company, the research part definitely looks quite obvious. It gives you plenty of clues how the slime logo should be designed to meet the current market standards. Therefore, the research part should be made compulsory before starting any logo design process, as it provides you plenty of useful market information.
Pick a Style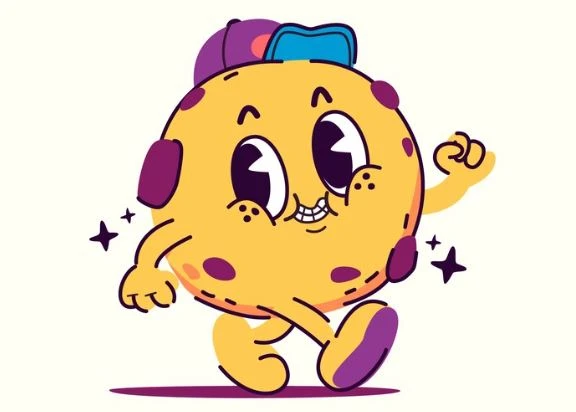 After completing the research, you would need to first pick a style for your slime logo. Keep in mind that normal shapes or figures do not work these days, as they are already used hundreds of times by different established companies. Being a startup, you would need to think something new to get an edge over the existing companies. You just cannot go with the same old style, as that will never give your slime logo the required attention. It is quite an easy to understanding thing, yet many people often fail to acknowledge it due to lack of market knowledge.
If you are running short of ideas related to slime logo designing, take a look at the examples given on the internet. It is the best way to analyze which type of shapes others are using. Well, obviously, you would not copy the same concept given there, but still it will help you to get some inspiration. It will allow you devise some raw designing concepts, provided you are delving into the research with a focused mindset.
Once you will find the required style, the basic job of creating a logo sketch will become easy. A lot of times, designers try to create sketches without having any style concept in mind. It does not takes them anywhere, instead wastes a lot of their time in the process. So, try to always create sketches with a style idea in mind, as that will give you better options.
Select Eye-catchy Colors
Next up, you need to select a color combination for the slime logo. This is the most favorite part of many designers, yet most of them commit mistakes in it while choosing the colors. Generally, it is recommended to select light colors for any company logo. But, looking at the prospect of sticky slimes, you might need to go with a blend of bright colors. It has been commonly noted that slimes that are created at homes are of blue and pink colors. These are the common choices of everyone, and both of them really looks good on stretchy slimes.
Some people also recommend green color for the slimes. Well, it definitely depends on your own choice how you want to design and illustrate any logo design. You can also go with the double combination of these colors, but that will require a good technical expertise to bring perfection in the design.
Meanwhile, keep this in mind that the color chosen for the slime logo will become the official shade of your branding theme. This means that other branding materials like brochures, business cards and banners will also be designed using the same color. It is basically done to bring uniformity in branding, allowing people to easily recognize the whole theme. So, try to choose the combination wisely, as that will be propagated across multiple materials.
Select & Begin with Design Tools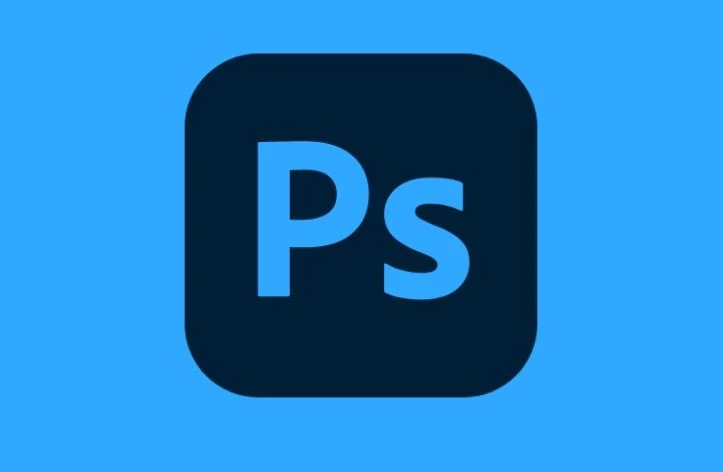 After selecting the color and style, its time to start the actual design process of the logo. But, wait, before doing that, you need to select the software tools that will help you to design these logos. A lot of times, people select wrong tools to design slime logos. Some of them even try to design these logos with a simple Windows Paint software. That is certainly an amateur approach that should be avoided by all means. The designing of slime logos is basically a professional job, hence tools and software products should be chosen according to that.
As per the best market reviews, Adobe Photoshop is the best tool that provides plethora of features to design brand logos. Designers around the world simply loves Photoshop, as it gives them various types of options to create quality branding visuals. The platform however requires a good technical knowledge, which is why it is advised to first learn Photoshop properly before starting anything on it.
If you do not have much knowledge about Photoshop, try to first learn the platform by looking into various tutorials available on the web. You can find plenty of them on YouTube and other sites where different types of educational content is regularly hosted. Meanwhile besides Photoshop, you can also use other design tools that fits perfect according to your requirements, such as CorelDraw, Illustrator and more others.
Checkout the Latest Trends
Another thing you need to do while designing slime logos is the complete analysis of the current logo design trends. This is one of those practices that is often ignored by the people, as they think any type of logo can be created for a slime business. This is certainly a wrong approach, because random logos do not work for any business these days. Now, you have to bring exclusiveness in the design, as that helps to attract attention of the people every time. It helps to make your logo standout from the rest, especially if it is designed as per the latest trends.
To check which practices are currently followed more by the designers, try to search the current trends on Google and other search engines. It is the best way to find which trends are gaining more attention, and how your logo design can take inspiration from them.
By following the latest trends, you get the opportunity to design slime emblems as per the best market standards. However, keep in mind that following trends does not necessarily mean to copy the whole style. It basically means to take a little inspiration and design logos according to the unique idea of your own concept.
Final Words
That takes us to the end of this blog in which we have discussed different tips related to the designing of slime logos. It is a known fact that kids these days simply love to play with slimes at their homes. This rising craze has worked perfectly well for different slime shops working across the US. However, to get complete advantage from this trend, they need to solidify their branding, and for that, they need to design a stunning slime logo. This blog has defined some great tips on how to design slime logos perfectly. In fact, these points are not just beneficial for slime logos, but they can also be used for the designing of other branding logos as well.
Meanwhile, if you are looking for a company that can help you to design quality slime logos, give us a quick call today. We will help you to design unique slime emblems, perfectly as per the latest industry trends.