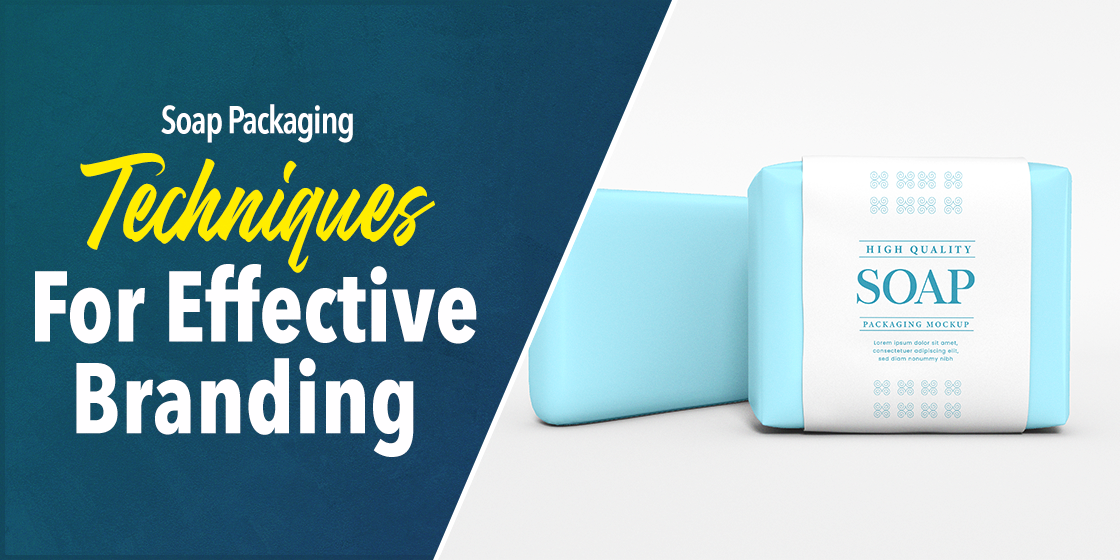 Learn Some of the Best Soap Packaging Ideas for Market Branding
As the summers are reaching fast, the demand of cleaning products is getting bigger in the market. This is the main season in which soap production companies can get good sales from the industry. All they need to do is to solidify their presentation in the market by coming up with new soap packaging ideas. It is the most important thing considered for their branding in the market. People usually get attracted towards any soap by looking at its packaging. It is the first thing that comes into their notice, hence it should always be made professionally rightly as per the industry standards.
Like any other product, the branding of soap also depends on its packaging. Its alluring design attracts customers' attention and encourages them to buy the product at a first glance. Though the reviews and quality also matter, but packaging still plays a major role in increasing the sales of any product. This defines how important soap packaging ideas are for the brand marketers. It gives them an extra impetus to market soap products, no matter how old or new they are in the industry.
In this blog, we will discuss about some trendy soap packaging ideas in detail. This will let you know about the current practices that are being used for packaging in the industry. You can also use these techniques to package soap products if it suits your branding requirements. Let's first understand why creative packaging is important for soaps, and how much effect they offer on their sales in the market.
1. Importance of Soap Packaging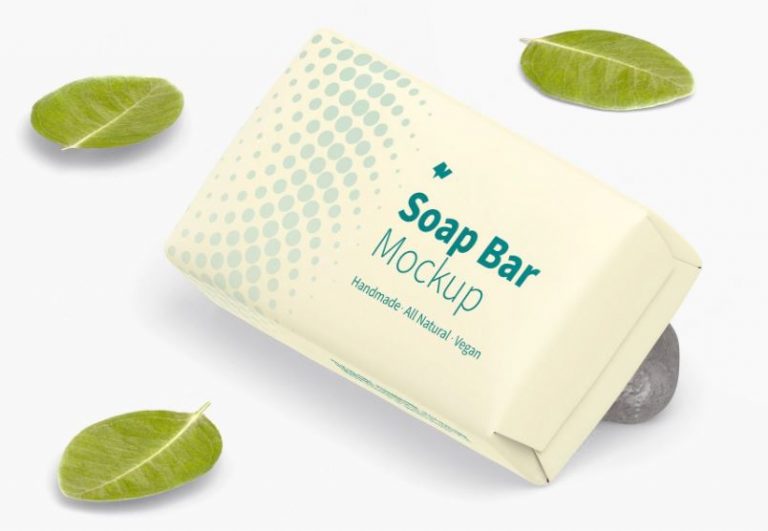 As stated above, soap packaging plays an important role to attract customers. Its visuals can get the attention of the people if the design practices are being followed correctly. The role of a branding agency that is creating the package becomes very important in this regard. It is responsible to create a correct design that fits best according to the latest trends. Many times, designers fail to come up with an engaging design due to having lack of knowledge and experience. It ultimately proves costly for the products in terms of reducing their recognition in the market.
So, keeping these results in mind, it is always advised to create engaging product packaging designs for cleaning items. If you do not have much soap packaging ideas to get started with, try to take help from any experienced designer or professional agency. They are quite skilled in creating unique soap packages rightly according to the latest trends. Though these agencies will charge a bit more for brand packaging, but will also offer quality in the design as per your given requirements.
2. Best Soap Packaging Ideas for Creative Branding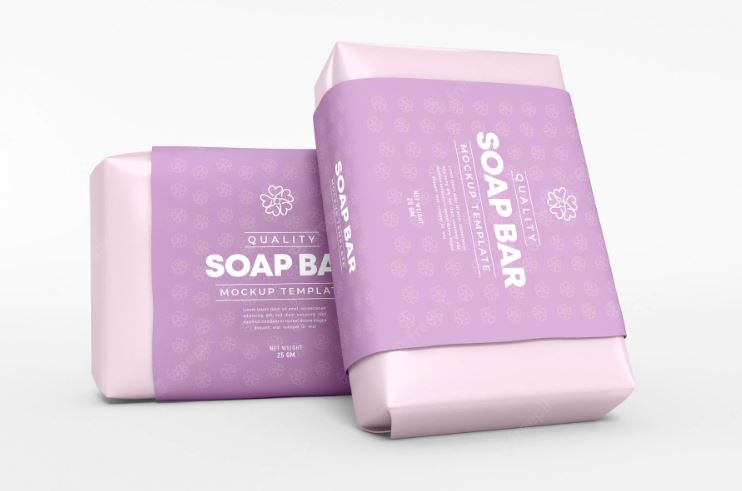 In order to make any soap product successful and famous in the market, you may need to pay attention to its packaging. It should be designed delicately with catchy visuals that can attract the eyeballs of the customers instantly.
If you do not have much idea how soap boxes should be created, take a look at the tips given below. These few points will certainly give you plenty of soap packaging ideas to get started quickly. Let's take a look at them in detail below.
2.1 Custom Printed Boxes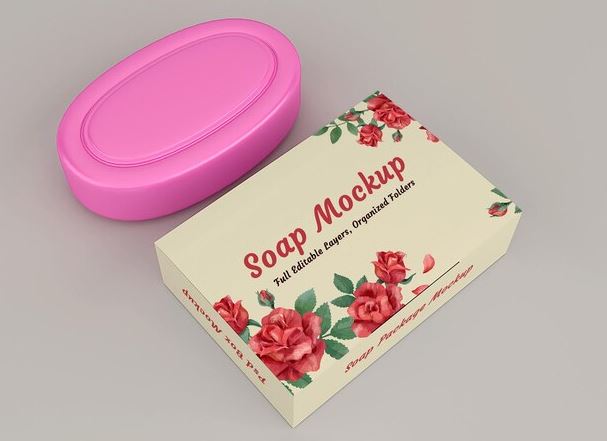 Using custom printed boxes for soaps is a very popular practice in the market. These boxes are creatively printed with a variety of visuals related to the type of soap. Some boxes are designed with the figures of flowers, while some are created using abstract design. It also depends on the requirements of the brand how they want to package their soaps using different types of printed boxes.
Today, all the major soap brands in the world utilizes printed boxes to pack their soap products. From Dove to Irish spring, the usage of printed boxes has become common for the big players. They always try to keep their packaging designs colorful, so that they can look different from the others.
Besides creating a perfect design on computer, the selection of right printing machine and agency matters a lot in this regard. You always have to select the right printing mechanism to get quality packaging results on the boxes. Any color ambiguity or vagueness will kill the whole packaging design, no matter how hard you've put your efforts into it. Therefore, always try to select your tools smartly while printing custom boxes for soaps, as these products do not require any type of mistake at the end.
2.2 Simple Brown Boxes with Labels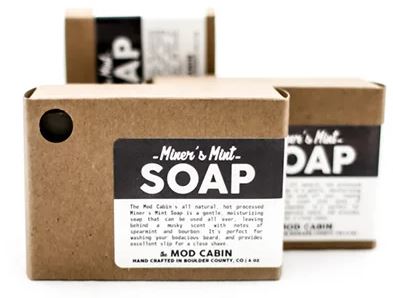 If you want to market soap boxes with a touch of simplicity, try to go with the idea of creating blank boxes with labels. These type of boxes look very clean to the eye, offering a subtle decent image of the product. Some people call these boxes as an interpretation of classical soap boxes, which is true to some extent. But, given the case of maintaining simplicity, these boxes are very good as well as economical for many soap production companies.
Meanwhile, besides using brown color, you can also use any other mono-color for these boxes. It could be light pink or yellow depending on your packaging ideas. You can further optimize these boxes by adding labels on their front. These labels can be printed with any special offer or promo code of your free giveaways. It is considered a very good technique to attract new customers, as they always look for something additional while buying any new cleaning product from the market.
2.3 Foil Stamped Boxes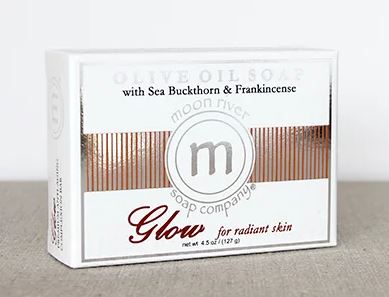 Many companies want to create soap packaging in a luxurious style. This doesn't mean to add anything expensive on the boxes, but to make it artificially glittered. This can be done by using foil stamped boxes as they look very appealing to the eye. These type of boxes always look different from the rest because of having a unique foil stamped style. You can also play with multiple colors in the designing of these boxes, as these shades also help to elevate their attractive style.
It has been noticed that soap products using golden foil stamps gets more attention in the market as compared to the conventional soaps. Their branding ensures to offer quality customer engagement, allowing the products to grab more sales from the market. People get attracted towards these soaps by looking at their glittery foil stamps. It looks very appealing to the human eye, especially when the boxes are made with golden or silver foil stamps.
2.4 Half Holster Boxes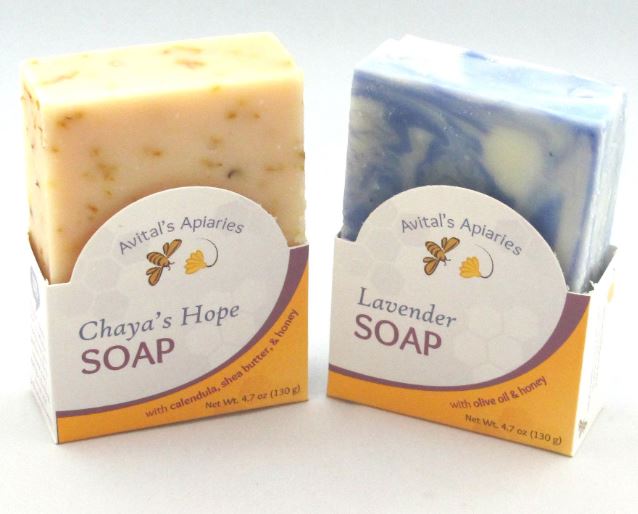 Using half holster boxes to display the edge of your soap products is yet another a great idea for branding. It is also considered a classical way to package soap products, however, it has recently come more into the practice after witnessing the rise in trend. Now, more and more brands are using this technique to bring something new in their branding package. Some are going with the half holster style, while some are using it precisely with a little cut-off at the edge of their packaging.
Like other soap packaging styles, it depends on you how to create these boxes with a half/full holster style. The requirement of your company branding will play a major role in deciding this fact. Alternatively, you can also take some good soap packaging ideas by looking into the design styles of other competitors. This will let you know how other soap production companies are creating their boxes with the holster style, rightly according to the latest trends.
2.5 Gift Box and Ribbon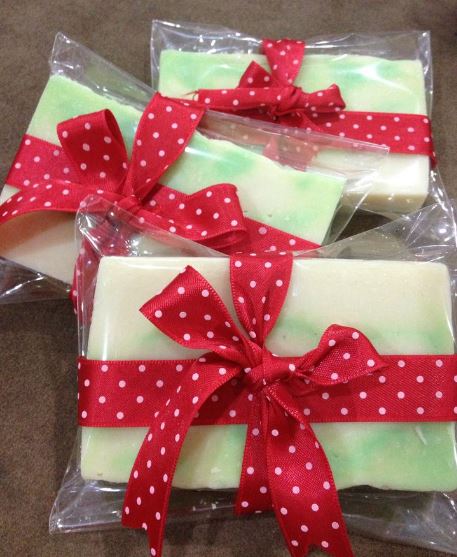 Like packaging gifts for other products, ribbons can also be used for wrapping soaps as well. It is one of those techniques that works flawlessly well for every product. The presentation of a soap box can be made highly alluring if the ribbons are used appropriately in the packaging. Normally, people prefer to use red and blue ribbons for soap packaging, as it looks perfect for gifts. You can also use some other colored ribbons as well depending on your brand requirements, but just make sure to pick a box color in contrast to it.
If you do not have much soap packaging ideas related to ribbon wrapping, take a look at the examples given on Pinterest and other social sites. Many people share their experiences on these sites to let the others know how packaging is done for different types of products. If you are new to this field, get some knowledge from packaging pictures shared on these sites. It will help you to come up with a better gift box wrapped with a beautiful ribbon or tape accordingly.
2.6 Eco-friendly Soap Packaging with Kraft Paper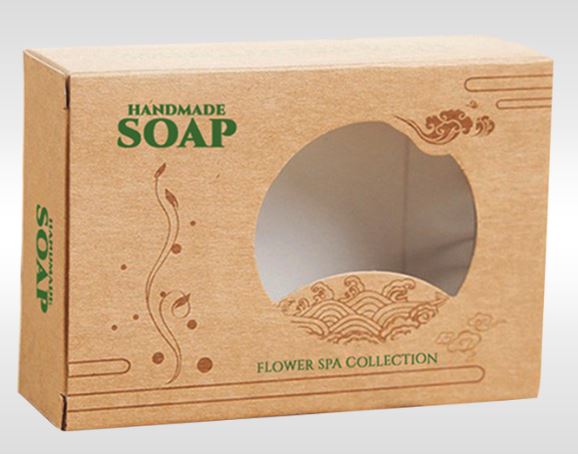 Kraft paper is normally used when companies are looking for eco-friendly packaging. It helps to create economical boxes that provides great reduction in overall packaging cost. The look of these boxes is little bit classic, which also provides a unique touch to the soap packaging. You can also use some printed stuff on these Kraft paper boxes depending on the sustainable branding requirements of your company. Besides logo, you can also print creative figures and images on these boxes to enhance the overall appeal of the Kraft paper box.
The advantage of using a Kraft paper box is that it offers a perfect textured appearance to any simple soap box. It is highly durable and solid in quality, allowing the companies to prefer the packaging for international shipments. Any scratch or wrinkle is not easily visible on these Kraft paper boxes; hence they are considered a good choice to protect the physical state of the packages.
2.7 Custom Shaped Boxes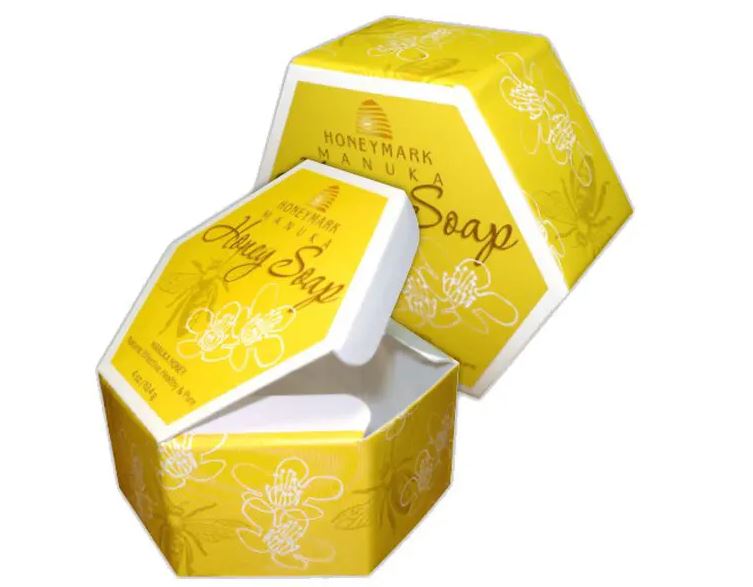 To add more creativity in the designs, many companies also use custom shaped boxes in the packaging of their soap products. These boxes are very unique because they are created using unorthodox shapes such as triangle, pentagon, spherical and more others. The additional printing on these boxes makes them more appealing as compared to others in the market. This helps to attract more buyers as well as increases the unique recognition of the products in the industry.
Nowadays, many companies are preferring to change their packaging style using these custom boxes. It is helping to change a conventional trend, allowing companies to optimize their branding in a fresh manner. The only thing that should be considered while creating these boxes is the selection of right machines and designing tools. Both of these things matters a lot in the development of custom shaped boxes, hence they should be smartly handled by choosing the best resources available in the market.
Frequently Asked Questions
Every product needs strong branding, no matter how established it is in the market. Same is the case with soap products, as they also need a good branding impetus to get sales in the industry. It helps to gain customers' attention, as well as increases the recognition of products in the market.
There are many ways with which you can package soap and other cleaning products. According to the survey, the best way to package soap is by using printed boxes. It allows you to create custom designs rightly as per the requirements of branding.
The packaging of a homemade soap requires a great detail of creativity. It can be wrapped simply by using ribbons and labels, or could also be packaged by using simple Kraft paper boxes. Both of these practices are quite popular, as they are used regularly by the homemade vendors.
The best way for eco-friendly soap packaging is by using the Kraft paper boxes. These recycled boxes are termed very good for eco-friendly packaging due to their cheap and inexpensive procurement rates.
Labels can be used on soap packaging at the front of the boxes. These labels can be printed with a variety of things such as promotional codes, additional discounts, free giveaway offers and more others.
Conclusion
That takes us to the end of this blog in which we have discussed different types of trendy soap packaging ideas in detail. These techniques are quite commonly used by the major soap production brands in the world. They not just rely on the quality of their products, but also on their branding by using these creative soap packaging techniques. These unique practices help to gain people's attention, allowing companies to increase their product sales perfectly.
Meanwhile, if you are looking for a branding agency that can help you to design unique boxes for the soap products, contact us today. Our professionals will assist you to create exceptional soap boxes, rightly according to the latest branding trends.