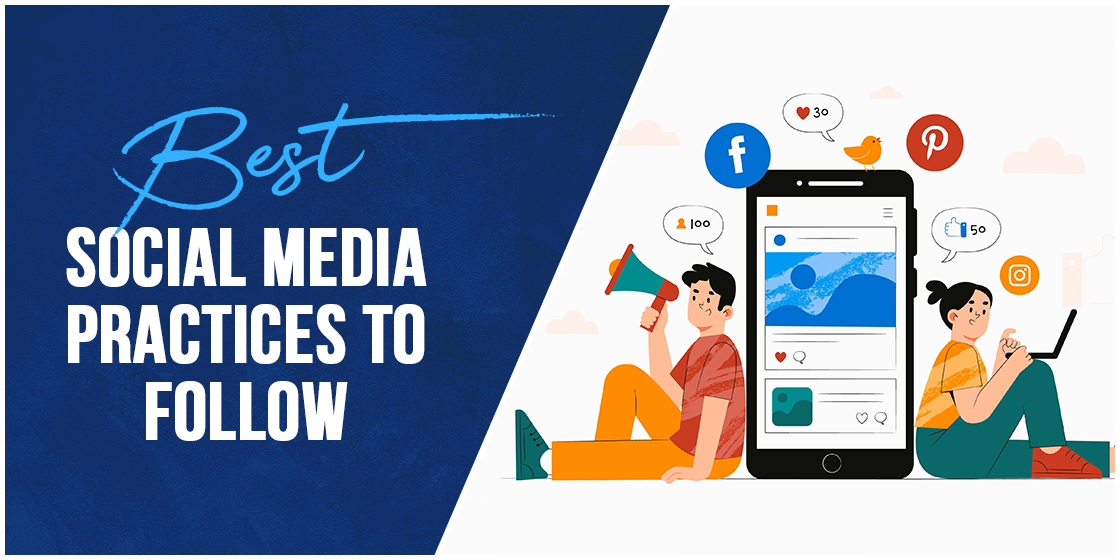 Best Practices for Social Media That Could Increase Your Traffic
Social media optimization has become an important part of digital marketing. Many companies are investing heavily in SMM, rightly due to its great conversion potential. Today, marketers are using some of the best social media practices to grab traffic regularly. They know how important this platform has become to engage audiences from targeted sections.
Considering a general view, social media has indeed become an integral part of our lives. This is the major reason that has brought the attention of the commercial sector towards it. Marketers are now using it as a tool to interact with people and take their sales forward. This precisely defines the impact of social media marketing in today's world.
It showcases how social media best practices are changing the dynamics of digital marketing. Those who want to grow continuously in the market must need to pay attention towards the usage of social media. They need to learn various social media best practices that can help them to gain attention and leads from the market.
In this article, we will take a detailed look into different social media best practices that can help any business grow in the industry. But first, let us understand the importance of social media marketing in today's world.
1. What Makes Social Media Marketing Important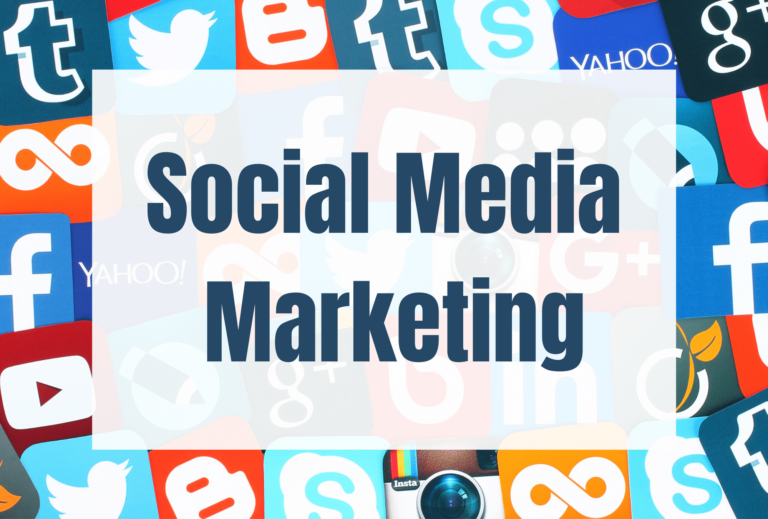 We all know how vast digital marketing has grown in the world. It has taken the center stage in the field of marketing, rightly because of offering great results. The best thing about digital marketing is that it is not just centered around one thing. Instead, it is a combination of multiple practices that helps collectively to boost any business presence.
Social media marketing is one of the core practices of digital marketing. It has become hugely important for all types of companies, regardless of where they belong. Today, companies are spending thousands of dollars monthly to solidify their social media marketing. It has become a great medium where you can find dozens of clients, provided you are using the right targeting strategy.
Considering this impact, we can certainly see how important it has become in the industry. Its mass targeting potential has given companies a great opportunity to grab traffic from a variety of sections. That is why every company and digital marketer is emphasizing heavily on social media marketing. It is a technique that gives them strong recognition in the world, only if used with the right tactical approach.
2. Social Media Best Practices for Businesses
Being a marketer, you need to know about the social media best practices that can help attract traffic. It is your core responsibility to use them and get leads for your business. Social media is one of those platforms where you can certainly find tons of potential customers. It can help you to not only find leads, but also solid recognition for the brand in the market.
If you do not have the required knowledge about SMM, take a look at the social media best practices listed below. These social media best practices are smart picked to help you learn the art of advanced SMM marketing. Let's understand each of these techniques in detail below.
2.1 Share Engaging Content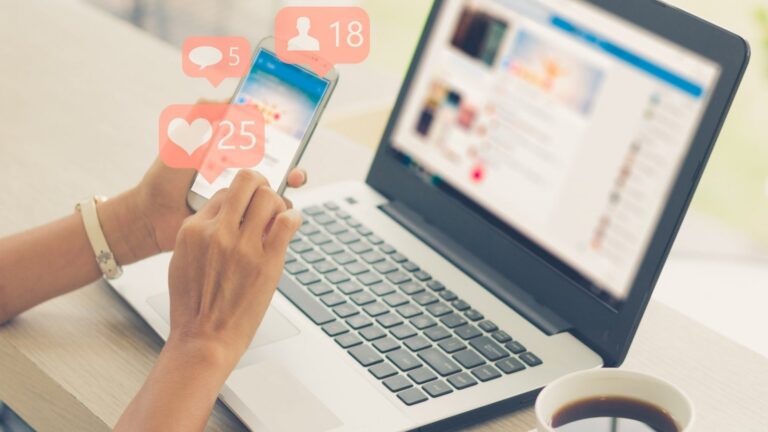 The first thing that matters the most on social media is the quality of your content. It helps to build relationships with the people, only if it is created according to them. Whether you are a fashion company or a tech organization, the large part of your social media strategy should concentrate on the quality of content.
As a marketer, you must need to know which type of content will engage more audiences on social media. Once you will know it, the quality of content will automatically optimize as per the required needs. Meanwhile, you can also know about it by looking at the profiles of other competitors. This will also give you a short idea about the content and how to distribute it on social media.
2.2 Quickly Respond to Messages and Tweets
Next thing that counts heavily in building a great social media presence is the quick responding of clients' messages. It is always considered very important to give a quick reply to your customers by checking inbox messages regularly. This shows that you are an active company that likes to engage with the audience quickly. It helps to build trust and reliability on the social media handles of the company.
For example, all the food delivery companies always keep their social media interaction strong to resolve various types of customers issues. It shows that they care about those people that are associated with them. This helps to build a strong image of a company, letting other people to trust its services.
2.3 Plan Special Events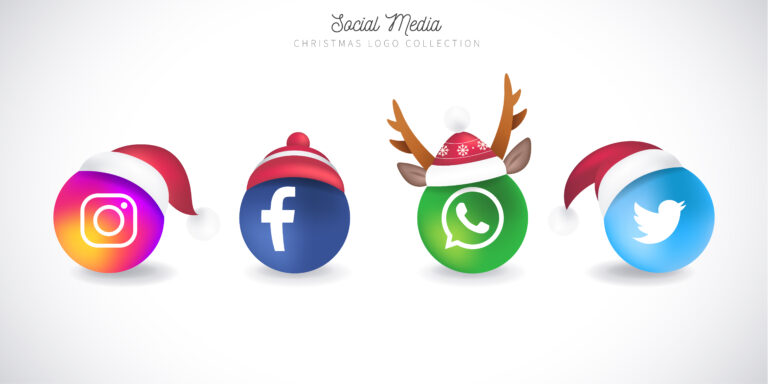 Another important thing to consider in your social media strategy is to plan out postings for special events. It is considered a highly creative technique to drive traffic on special occasions. For instance, many companies create special campaigns and templates for business Christmas card messages. They know that it is a highly anticipated event that comes once in a year. Hence it should be properly utilized through creative social media posting to increase engagement.
This type of technique also helps to showcase your company's cultural values in the market. It lets the customers know that you value special events by promoting discounts and deals effectively. It ensures to build your business recognition, precisely by increasing people's trust.
2.4 Set Goals Actively
To make maximum impact on social media, you have to advertise on it by setting realistic goals. This could be done by knowing the exact branding and marketing requirements of your company. Many times, people do not pay attention or set realistic goals for their social media marketing. As a result, it only produces disappointment for them by not offering enough engagement on company profiles.
Therefore, it is best advised to set goals on social media smartly. Everything you choose should be planned and organized as per the latest social media best practices. This helps to keep your social media pages/groups updated according to the latest trends. You can also take help from any specialized social media marketer in this case. These guys precisely know how to set up and manage a company profile on social media, rightly according to the modern standards.
2.5 Automate Posting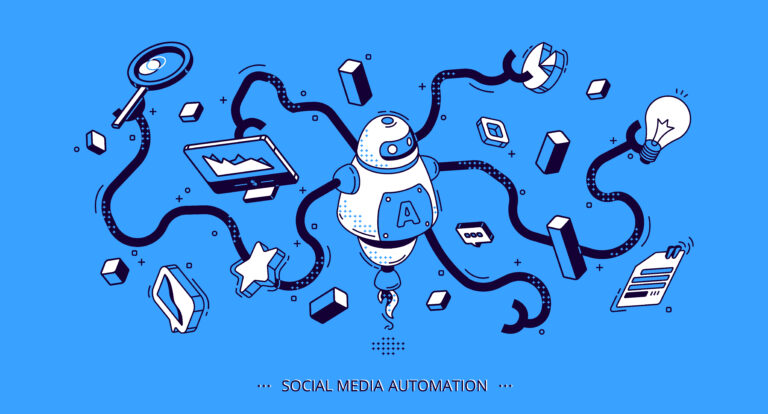 Sometimes, it becomes difficult for marketers to keep track of every posting planned for social media channels. This could happen to anyone because of having a hectic posting schedule for different profiles. The best way to resolve this issue is to use automated posting tools for different platforms.
Now, you must be wondering what type of tools these are.
Well, these tools are precisely created to manage and execute automated postings on different social media sites. They are quite advanced and just need planning at the start of setup. All of the remaining stuff is then managed by the automated social media management bot.
So, if you are also too busy in managing different kinds of tasks on social media, try these creative tools today. They will help to simplify your schedule, so that you can focus more on strategies.
3. Social Media Best Practices for Nonprofits
Maintaining a strong voice as a non-profit organization often seems difficult to the people. It mostly happens when their branding practices are not aligned with the latest techniques used in the market. The lack of social media usage is one of those reasons that often keeps them back in the industry. They cannot broadcast their voice in the market without using social media, as it is considered very important nowadays for non-profit branding.
If you also own a non-profit business that is looking for some creative branding ideas, take a look at the tips given below. These few instructions will help to give your non-profit business branding a new edge, allowing it to get more attention and traffic regularly.
3.1 Become Active in Social Listening
Many digital marketers do not know what social listening is and how it helps to track a variety of things on social media. Well, it is a technique that lets you know about the comments, queries and other things related to your products/services on social media.
Being an active social media marketer, you need to solidify your listening technique on multiple channels. This includes constant monitoring of mentions, retweets, shares and other related stuff on social media. It helps you to know how people are looking at your products and what are they liking most about it.
Using these insights, you can bring significant updates in your products. This is indeed a very good technique to stay active on social media with open eyes and ears.
3.2 Track Growth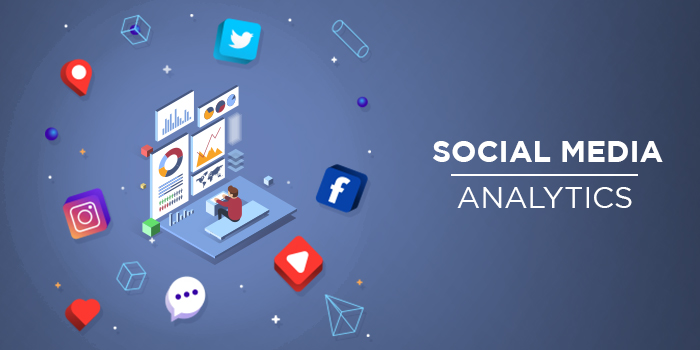 It is highly important to track growth of your campaigns on social media channels. This helps you to know about their performance and areas of improvement. Nowadays, every social media platform offers analytics tools to know critical campaign insights. It provides administrators in depth information about social media engagement and how it can be optimized further.
We all know very well that data is always considered very important in the growth of any company. Same rule also applies to social media branding strategy. Its performance can only be judged by knowing the exact results through data. It comes very handy in planning next campaigns as well, especially when you know about the market competition.
3.3 Use Friendly Tone
Another important thing that helps to engage audiences on social media is the usage of friendly tone. It is highly recommended to use those words and sentences that look pleasant to the people. This builds a bit of positivity about the company that helps to attract people's attention.
Using conversational tone is also considered a very good practice in this regard. It shows your friendliness towards the people, as how positively you want to interact with them. A lot of people take this as a good gesture. They get interested in engaging with these types of companies that are good in conversation on social media.
3.4 Keep an Eye on Competitors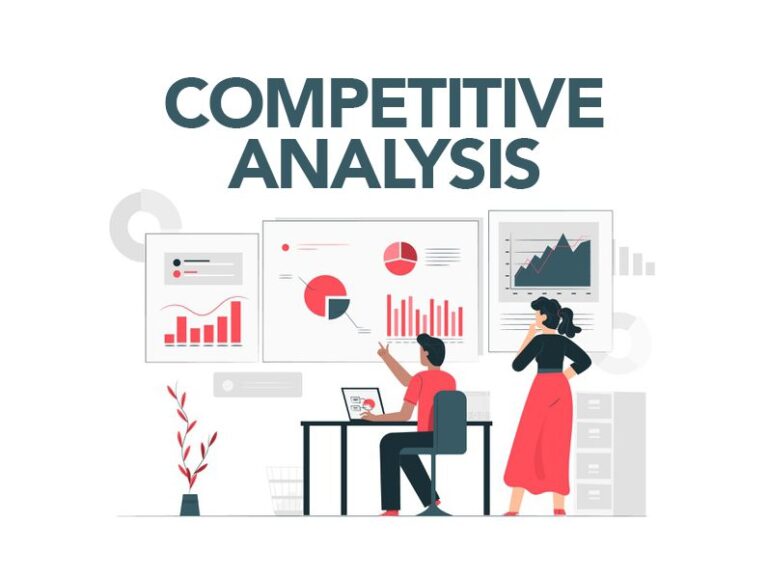 Whether it's social media or any other channel, keeping an eye on your competitors is always an important job. It helps you in a variety of ways depending on your custom requirements. For example, competitor analysis helps you to monitor their regular activities on social media. This lets you know which type of content they are producing and marketing in the industry to grab customers.
Similarly, you can also keep track of their campaigns by regularly monitoring them. Nowadays, every company has set up a special cell to monitor the activities of their competitors. Social media is the most important place where everyone keeps an eye on their rivals, rightly to remain proactive in the market.
3.5 Keep Your Social Profile Consistent
It is highly important to keep your profile steady and consistent on social media. You have to create and promote a type of content that can resonate a sense of familiarity with your branding elements. From visuals to written content, everything should be aligned with this concept so that people can see relativity.
All the top brands in the world try to keep their profiles consistent across channels. It is a standard practice that helps them to show a professional approach on social media. Being a reputable business, you also need to keep this thing in mind, so that your identity on social media can also look consistent.
4. Social Media Best Practices for Small Businesses
The marketing practices for small businesses are quite different from the others. It requires more vibrant and proactive approach to market products, especially when they are related to the ecommerce sector. Many times, SMBs fail to create that impact at the start, but certainly succeeds to get the attention at the later stages of social media marketing.
If you also want to know how social media could be used to leverage some benefits for small businesses, take a look at the guidelines defined below.
4.1 Pick the Right Schedule
Many times, marketers do not pick the right schedule for social media posting. They post a variety of stuff on their social profiles randomly without planning its reach. This practice does not only waste their content, but also shows a bit of unprofessionalism as well.
Being a smart digital marketer, you must need to create a schedule for your posting. This should be planned at the start of monthly activity, as it simplifies your overall social media approach. The timing of postings should also be chosen according to its engagement with the people. This not only helps to maximize its reach, but also allows you to get more interaction through it towards the business.
4.2 Limit Access to Employees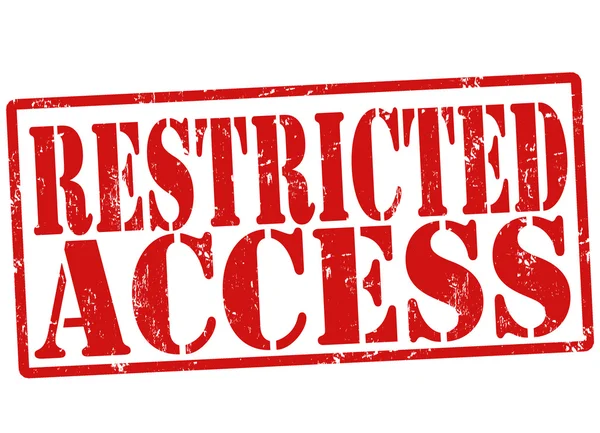 It is best recommended to keep your social media accounts limited to only a few employees. It not only helps to keep the access information private, but also allows you to manage the social media workforce better.
Generally, companies formulate special social media teams to handle their official accounts. Only these teams are authorized to use their accounts and post respective content through it. These guys are skilled and more experienced to handle all types of social media marketing. Hence, they are given the required information about social media accounts and their posting schedule on a number of channels.
4.3 Maintain a Brand Voice
To keep the brand image consistent, you have to portray a uniform voice across different social media platforms. It is often considered as the standard rule to bring steadiness in your brand storytelling on social media. You have to share and post similar content on all the channels to look consistent. This shows professionalism in the brand identity, and allows people to know about your uniform voice.
All the top brands in the world utilize this as a standard practice for different social media channels. Not only content, but they also post similar stuff on the same date and time. It gives them a better chance to promote their content on different channels and grab more audience at the same time.
4.4 Focus on Influencer Marketing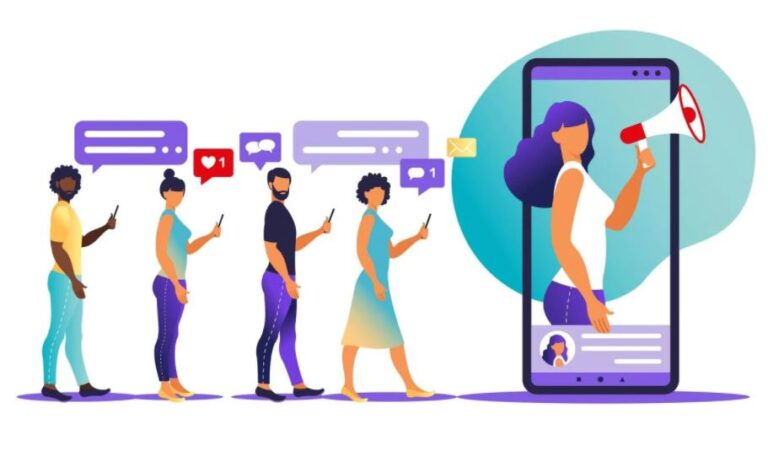 In the last few years, influencer marketing has played a vital role in social media optimization. It helps to engage masses in the community, perfectly by utilizing the star power of known voices. Though this omnichannel marketing is also a bit costly, but it also ensures to give you rapid leads from the right sources.
Nowadays, many companies are using influencer marketing to gain attention in the industry. The popular platforms to use this marketing are Instagram, Facebook, TikTok and more others. They provide you good reach in the market, so that your business can grab potential customers.
Besides these platforms, you can also use other sites that are popular among the people. It provides a better chance to the influencers to create more buzz and attract an audience towards the business.
4.5 Alter Social Media Strategy According to the Trends
We all know how trends continuously change on social media. It is something that needs to be monitored regularly, precisely by looking into the posts of other accounts. Being a social media marketer, it is your prime responsibility to keep track of the latest trends. It helps to strategize your content and solidify the marketing tactics on social media.
All the professional digital agencies precisely know how to track trends and formulate content according to that. It is therefore advised to take services from them, so that your social media marketing can become tactically strong.
Frequently Asked Questions
Social media marketing comes under the umbrella of digital marketing that allows your brand to get a strong presence on social sites. It helps to provide businesses good reach and effectively convert the social traffic into potential leads.
Social media marketing has become an important part of digital strategy today. It allows companies to market their products easily among the audience and get more leads towards the business.
There are a number of sites that can be used for social media marketing. Nowadays, you can find good traffic on a number of social platforms. Some of the best sites that are rated popular for this include Facebook, Twitter, Instagram and more others.
You can use different types of practices for social media marketing. They should be picked according to your branding requirements. Considering the basics, you have to share engaging content, automate posting and do more other important jobs.
Small businesses always require a boost to get their name recognized in the market. Social media can help them to achieve that if they properly utilize its core potential. They need to look at the trends, post attractive offers and start a little bit of paid marketing on different platforms. These social media best practices can help them to gain traffic and possibly leads as well.
Conclusion
To become a good social media marketer, you need to follow some basic rules. It allows you to remain professional throughout social media marketing, making your voice approach better in the market. This article has defined important social media best practices that you need to consider while doing SMM marketing. These rules will make your social media profiles more effective, as well as beneficial for the whole digital marketing campaign.