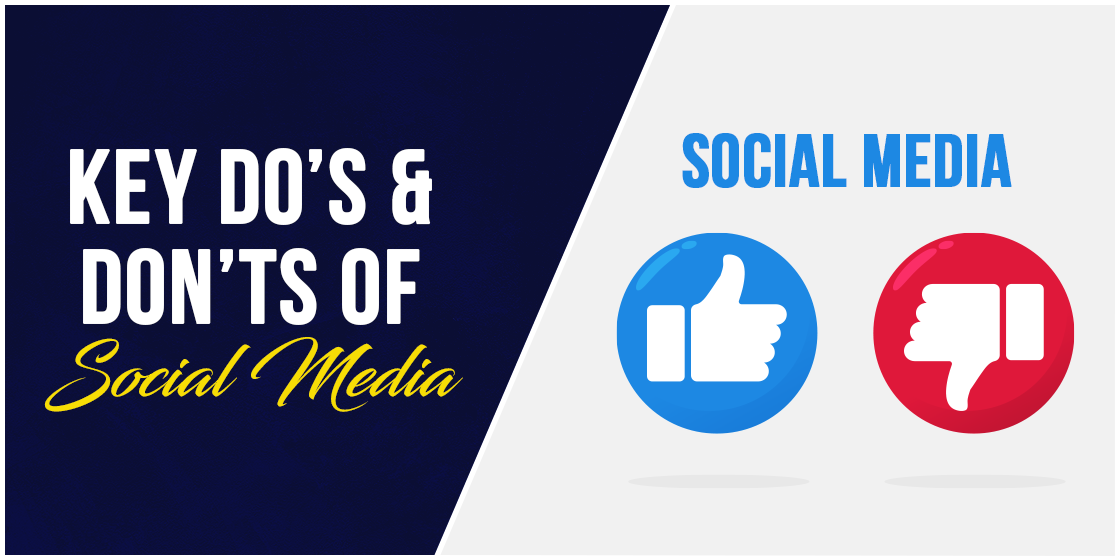 Learn About the Important Do's and Don'ts of Social Media for Businesses
It is an undeniable fact that social media has become an integral part of digital marketing. It provides marketers an immense potential to reach millions of customers, precisely by using targeted resources. Today, every company wants to take advantage of social media to increase their recognition in the market. But to do that, they need to remember a few basic practices of social media do's and don'ts. It is quite important to keep them in mind because they can help you to avoid various types of mistakes.
Many people think that social media marketing is quite simple and easy. They don't know about the intricacies involved in it and how it can affect the reputation of any business in the case of any wrongdoing. Those who are new to the digital marketing field, often do not understand the basics of social media. This leads them to commit various types of grave mistakes that eventually cause a lot of problems for companies.
This article is precisely written to help you understand some basic social media do's and don'ts in an effective manner. It has highlighted some core points that will let you know what things should be done in social media and what should be avoided.
Let's first understand the importance of knowing these nitty gritty things, as how they can help you to build a better social media marketing strategy.
1. Why You Should Know About Social Media Do's and Don'ts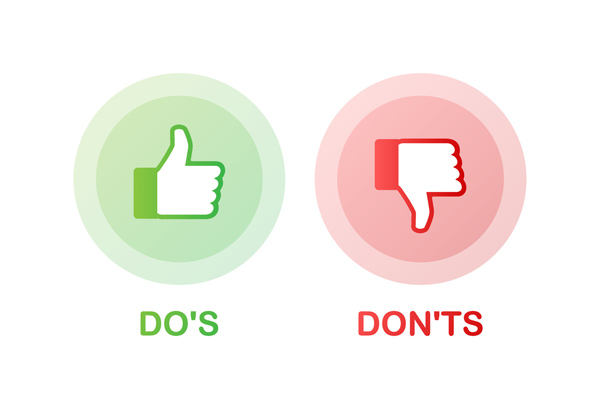 Being a digital marketer, you should know about a fine line that separates some basic practices of social media do's and don'ts. Knowing about them helps you to become proactive and plan things better on social media. This provides you a good realization of how to work smartly on social media and get traffic from the required sources.
To edge out the competition in the industry, it is quite important for every marketer to know about the best practices of social media. It not only helps them to avoid mistakes, but also gives them a good idea on how to build future campaigns with great perfection. This is indeed a very valuable knowledge that allows you to prevent mistakes and become professional in social media marketing.
Some marketers learn this thing by getting extensive experience in the industry. They try and test various types of practices to figure out the best one for their social media activities. Luckily, you won't have to go through that extensive grilling. This article has listed some very important social media do's and don'ts that could help you to learn the art of successful SMM marketing.
Let's take a look at them below.
2. Do's: What to Do on Social Media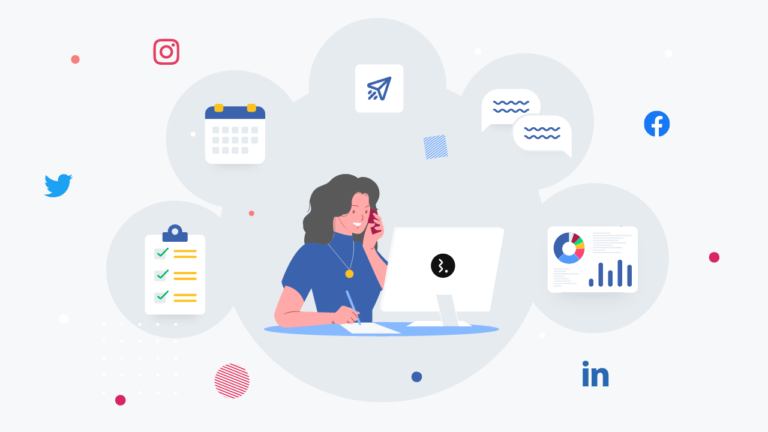 Some practices are termed essential for social media marketing. They allow you to get recognition and build a strong repute in the market. As a social media marketer, you must need to know about them as how they should be used and implemented to engage people regularly.
Here are some important do's that you need to keep in mind while operating on social media.
2.1 Do Maintain a Strong Social Media Profile
A lot of time, businesses only lose potential clients due to having absurd social media profiles. It is a known fact that people nowadays use social media to inquire about various kinds of stuff. Besides general interaction, they also like to monitor the activities of companies on social media. This helps them to know various kinds of stuff about the companies.
For instance, if a company has kept its profile updated on social media, then it will certainly offer a professional look to others. People will build a good perception about the company that will eventually help them to increase followers on social media.
It is a standard practice for all companies that must be taken into consideration with high priority. It shows a proficient image of a company, allowing people to know about its professional values.
2.2 Do Promote Quality Content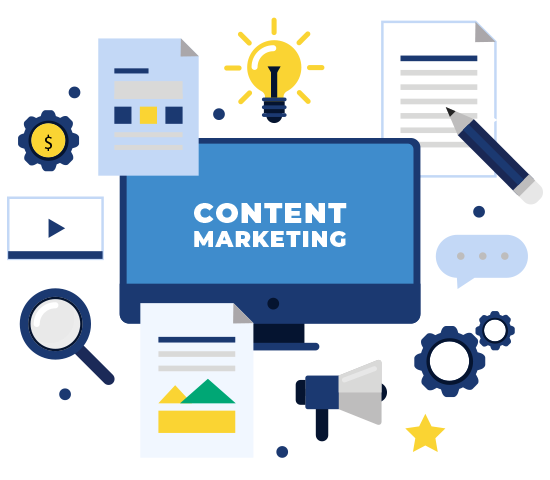 Content is always regarded as an important part of social media marketing. It helps to define your brand that allows people to fully understand your business utility. Without having quality content, all of your efforts will go into vain. Your social media channels or handles will not produce any engagement, unless it is optimized with the right content.
It is therefore important to use quality content on your social media channels that can quickly attract web traffic. People generally get an idea about your company after looking at the branding elements and given content. It lets them know about the values of your products and why they are better from others.
2.3 Do Start Relevant Conversations
Social listening is an important part of SMM marketing. It allows you to build up a communication with people, and get more engagement on the relevant social media channels. If you will not pay attention towards it, then you won't be able to increase your social media followers.
It is therefore advised to monitor and participate in the conversations on social media. You can comment or share the products/services in different groups to let the people know about it. This will enhance their interest in it, allowing some of them to talk about it on social media. That is how the brand engagement will automatically increase, giving your social media presence a great boost.
2.4 Do Use Creative Imagery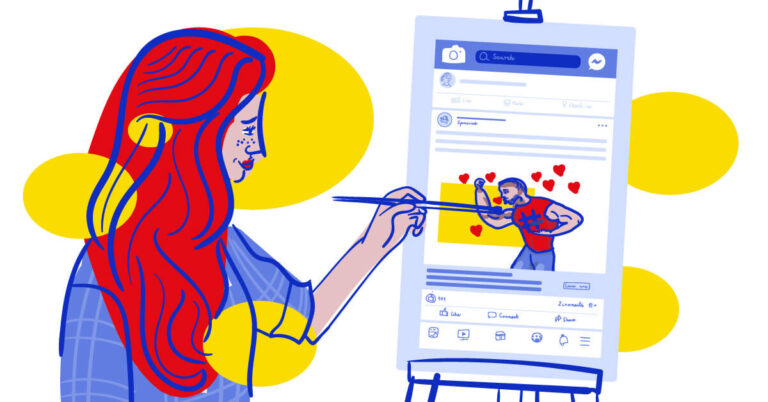 We all know about the fact that visuals play an important role in attracting eyeballs. It allows people to understand things better and make decisions appropriately. Nowadays, social media marketers pay heavy attention towards visual content. They know how it can translate their thoughts and give people a resounding knowledge about the products/services.
To create maximum engagement, you can use different types of imagery on your social media profiles. It includes infographics, explainer images and more. Just make sure to connect them properly with your brand theme. A lot of times, people use visuals that do not relate with their businesses. This is indeed a very bad practice that can mess up your brand representation on social media.
2.5 Do Publish Regularly on Social Media
To keep the engagement on social media accounts active, you need to post regularly on it. This helps the people to know about your continuous presence on social media platforms. Those businesses that are not active on this channel, often remain disconnected with their audience.
It not only reduces their engagement, but also cuts down their followers on social media. That is why it is heavily recommended to keep your business profiles active on social media through regular postings.
It is not necessary to constantly post about your products or services. You can also post about any upcoming event or latest news in your page/channel. This is a great technique to keep the social media postings on track without regularly offering just the services.
2.6 Do Set Realistic Goals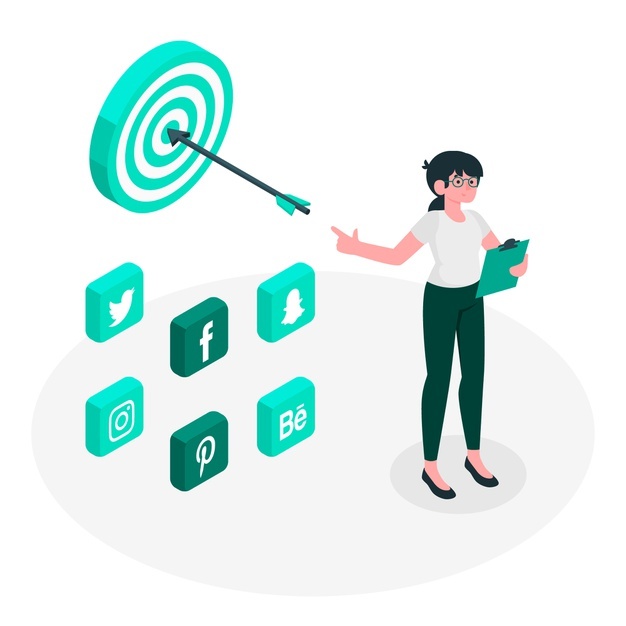 Many times, marketers only fail to complete their goals due to setting false targets. It is a common problem among many people that mostly happens due to the incorrect analysis of the market. Some people try to achieve higher conversion rates, while some underestimate the competition in the market. Either way, it only results in the failure of campaigns that literally costs you money as well as valuable time.
Therefore, it is best recommended to set realistic goals for your campaigns. This could be only done when you will have appropriate knowledge of the market. A proper analysis of the industry will allow you to set achievable goals that could be completed within the given time. This will make your branding and marketing efforts focused right towards a realistic objective.
2.7 Do Use a Professional Tone
Another important thing that you need to consider for social media marketing is the usage of a professional tone. It is highly important because it showcases the true conversational standards of your company. Many people do notice this particular thing as it defines the status of any company. Being a reputed company, you must need to pay attention to this factor, otherwise your social media handles could look nonprofessional.
To learn more about the professional tone, take a look at the social media handles of famous companies. This will let you know how to write content for social media that can engage the audience. You can also take help from any branding expert to learn the art of writing social media captions with catchy masculine fonts. It requires a specific tone that not only looks professional, but also friendly to the users.
3. Don'ts: What Not to Do on Social Media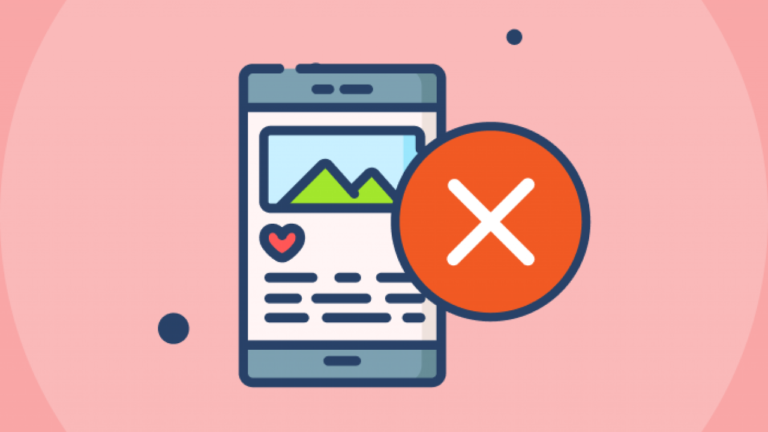 In order to remain successful on social media, you also have to know about a few things that are termed not good for social media. These things can harm your reputation, as well as can reduce the followership on different social media platforms. Let's take a look at them in detail below.
3.1 Don't Show Yourself Needy
The most important mistake many marketers commit on social media is the demonstration of being needy. They basically ask every random visitor to like and share their pages in order to get more followers. This is not a good practice for any professional organization, as it showcases a very naïve image of the company.
It doesn't matter how little followers you have on social media, you should never call for any random followership. This sends a bad message across the followers that the company is just looking to increase the followers by showcasing itself as needy. As a marketer, you have to come up with a strategy that can increase the traffic on your channels more logically, rather than asking everyone to do it randomly.
3.2 Don't be a Spammer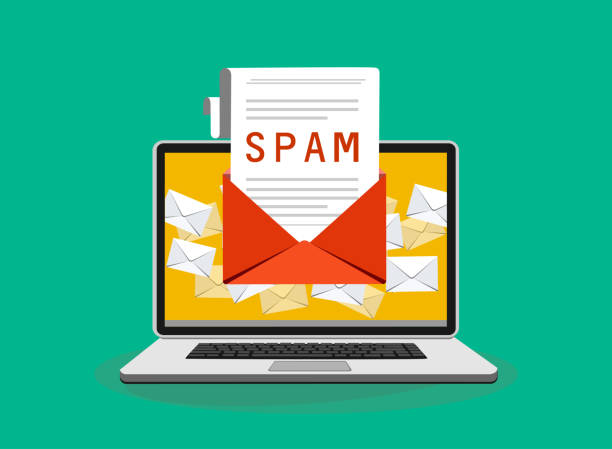 A lot of times, marketers try to reinforce their objectives by sharing the same content again and again. This is a pretty bad practice because it irritates the end user quickly. People do not want to get spammed or see the same things over the loop on social media. They get frustrated by these types of practices and tend to leave the page/group immediately.
So, always try to maintain a balance in your postings. You need to know whether the content you are sharing will be marked as spammy content or not. This will help you to come up with the best ideas and strategies that can attract potential users easily.
3.3 Don't Share Anything without Research
It is quite crucial for every social media channel and marketer to take the full responsibility of shared content. They need to be exactly firm about the legitimacy of the content before sharing it on the official channels. A lot of times, social media marketers share different posts randomly without knowing its authenticity. This hits back in the form of fake content that often loses the trust of page/profile followers as well.
So, it is always recommended to research everything before posting it on the official channel. The reason is that these things are then shared by other people. If somehow that information comes out wrong, then it can derail your profile reputation and can lose the trust of people.
3.4 Don't Forget to Respond Immediately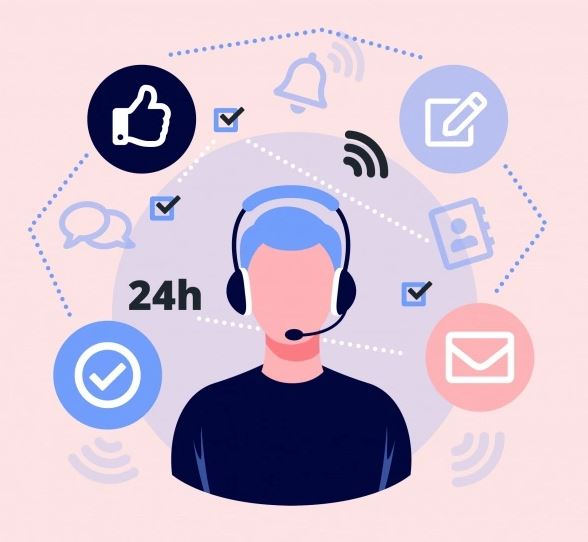 If you want to reduce the bounce rate of your social media traffic, try to answer the queries of the people immediately. It should be a standard practice to give priority to the people that are regularly visiting your page/channel. You have to answer their questions immediately in order to keep them engaged. If you will not do so, they will quickly turn away to any other profile that is responding more actively to their questions.
Many companies hire a specific CSR team for social media to make their engagement strong. It helps them to monitor and answer the most asked questions quickly, so that people can take a positive note every time.
3.5 Don't Fall for Automation Every time
It is good to automate your social media postings when you don't have much time to pay attention. But, do not make this a standard practice because it can lead you to many issues. Automating every posting will not allow you to monitor the insights of the previous posts. This will not give you much ideas how to get something new in the postings if the previous ones have failed.
Furthermore, automation also eradicates the brand's personal touch which also results in the lack of user interaction. It only suits best when you don't have enough time to concentrate on social media, otherwise it shouldn't be considered for routine practice.
3.6 Don't Be Obsessed with the Numbers
Sometimes, social media marketers only try to increase their page followers. They only care about the number and how they should be increased dramatically. This is also not a good practice because it will only let you focus on getting random followership. These types of people will not help to enhance your social media profile reputation, and hence its presence on the medium.
Therefore, do not ever get obsessed with the numbers on social media. Always try to share engaging and insightful content, so that your profile quality can automatically attract good traffic.
Frequently Asked Questions
Social media marketing has taken the center stage in the digital world. It allows businesses to increase their reach in the market and attract customers more regularly. Besides that, it is also a cost effective technique to engage more people towards your brand.
Being a student, you need to know about some specific ethics of social media. You have to watch out for your language, as well as the content you are sharing on different platforms. These things tell a lot about your profile, which is why you need to consider them appropriately.
When you are representing a business on social media, you need to take care of various things. There are certain social media do's and don'ts that you need to consider while taking any step. It includes post timings, selection of content, visuals and other marketing elements.
There are many sources available on the internet where you can learn social media marketing. However, if you want to learn it professionally to know specific social media do's and don'ts, enroll in the courses of Coursera, Digital Marketing Institute and more others.
Today, you can start social media marketing on various types of platforms. However, some of the best recommended among them include Facebook, Instagram, Twitter and more.
Conclusion
Social media has become an important tool for digital marketing. Its potential in attracting customers cannot be denied by any means. It provides companies an easy way to reach customers and sell products, provided they are using the right strategy.
To become successful on social media, you need to know about some specific rules. These tips help you to engage in the right direction, allowing your presence to get more boost. Similarly, you also need to know about some important things that are strictly not recommended for social media. In this article, we have discussed both of these factors in detail, so that you can get a complete knowledge about the social media do's and don'ts.
Meanwhile, if you want to get social media marketing services from an expert digital agency that knows how to work with the latest trends, contact us today. We will help your brand to get a strong reach on social media, rightly by using creative strategies.