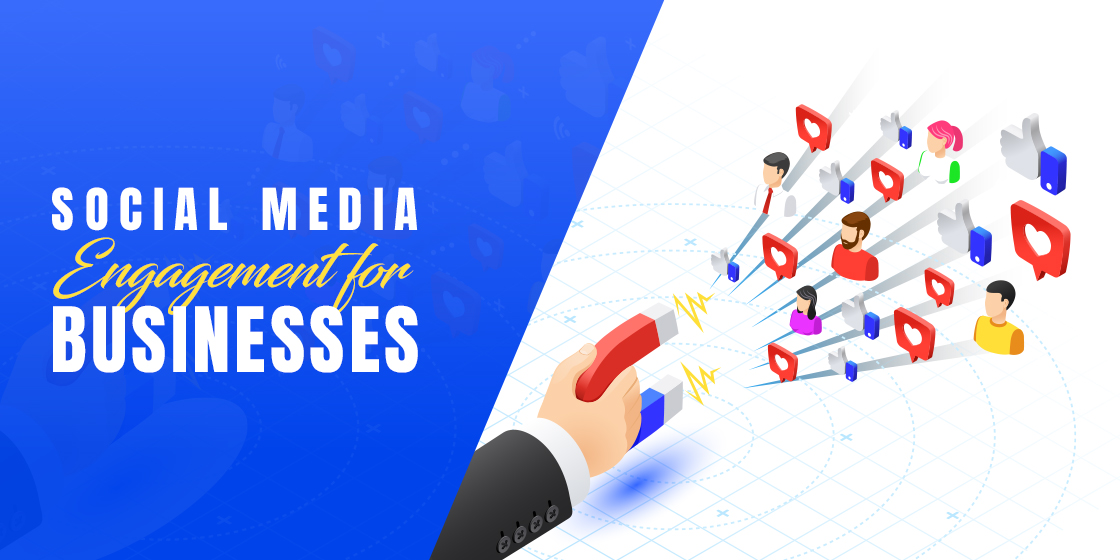 Know How to Increase and Measure Your Brand's Social Media Engagement
Social media marketing has become an integral part of digital marketing. It provides unprecedented marketing advantages to the companies, if used perfectly with the right strategy. That is the main reason why every business wants to maximize its social media engagement. They know how it can increase their conversions, as well as take the business forward in the online world.
Today, digital marketers try to utilize different kinds of techniques to increase their social media engagement. It provides them an ample amount of opportunity to engage and attract customers regularly towards the products. The utilization of right content and posting schedule matters a lot in this regard. It ensures to attract the traffic regularly and get more views on the offered products/services.
Being a professional business, you must have to build a strong presence on social media. If you do not have sound knowledge about specific social media do's and don'ts, try to take assistance from any professional branding agency. They will give you smart solutions to increase the social media engagement and reap good profits through it.
In this article, we will define in detail about social media engagement and how it can be maximized by using some important tips. Let's first start from the basics explaining what social media engagement is and why it has become necessary for businesses.
1 What is Social Media Engagement?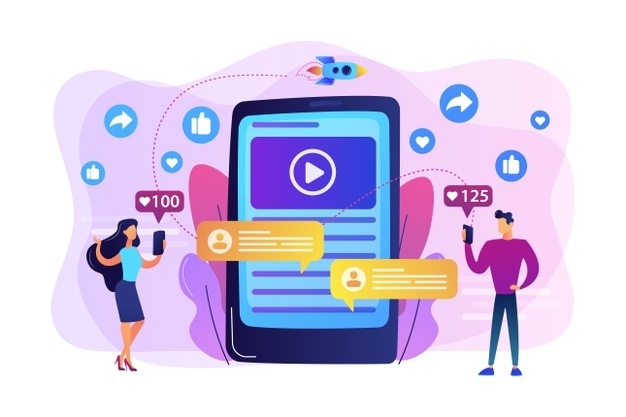 Social media engagement isn't a much difficult thing to understand. It is an entire process that helps to engage and attract people towards your social media profiles. The popularity of any channel or page is therefore judged on the basis of social media engagement. It describes how regularly people are interacting with any channel and what actions they are taking after that. This allows marketers to further improve their strategy and come up with better plans of engagement on social sites.
The term social media engagement defines a broad range of actions. As a digital marketer, you need to consider a variety of things to measure the performance of your social channels. It includes comments, likes, replies, shares, mentions, retweets and more others.
Optimizing all of them will give your social profiles a great boost. It will not only increase the engagement, but will also solidify your presence in the digital circuit. People will get to know more about your business by visiting its official pages on Facebook, Twitter and other platforms. This will enhance your interaction and will allow everyone to see daily updates on your profile.
2 Why is Social Media Engagement Important?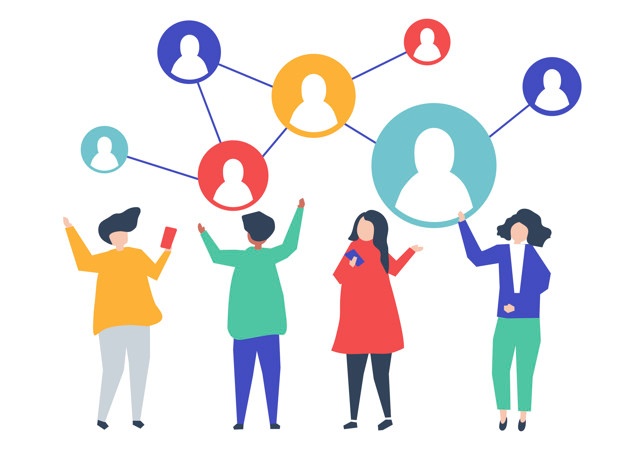 Nowadays, every brand is looking to establish itself on the digital circuit. They know how powerful it is to attract customers and convert them into potential leads. The biggest node that provides interaction with people on the internet is non-arguably social media. It helps you to stay connected and reach tons of people easily within a few clicks.
Today, you can find different types of social media sites active on the internet. All of them come with a variety of features and unique attributes to target people. For instance, Facebook is termed as the most used social media platform in the world. It is simple and easy, allowing you to target thousands of people quickly.
Similarly, social media platforms like Twitter and Instagram are also very helpful in this regard. They provide great features to interact with people, giving your business a strong lively reputation in the market. Nowadays, many brands regularly target people by using one of these platforms. They are not only easy to manage, but also come up with tons of features to optimize engagement quickly.
Having a strong social media engagement allows you to increase the organic reach in the market. It plays a vital role in building a solid brand recognition, so that people can know about your services while staying on social media. Some brands also enhance their engagement by conducting regular paid marketing on these channels. It is a great technique to speed up social media engagement and grab more eyeballs towards your business.
3. How to Increase Social Media Engagement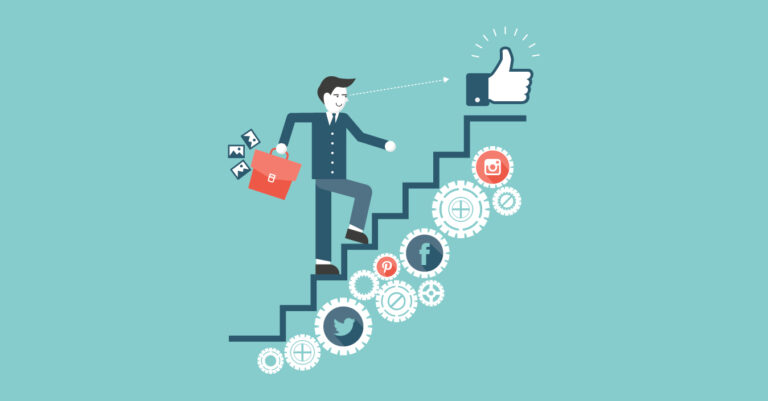 Being a social media marketer, you must need to know how to optimize your engagement on social media. It is very important because all of your growth on social media depends on continuous engagement.
Many companies hire professionals to enhance their engagement on top social media sites. These guys precisely know how to grab people's attention by promoting creative stuff. Nowadays, SMM marketing has also become a major field in digital marketing. It allows companies to get solid recognition in the digital space, so that people can talk about their core offerings.
But to get a strong digital edge, it is important to know about those best social media practices that are termed significant for its optimization. Let's take a look at them in detail below.
3.1 Stay Active Socially
The first thing that must need to be considered for social media optimization is the activeness on various platforms. It is indeed very important to keep yourself updated on multiple platforms that are popular among the people. This will let you know a variety of things such as how people react to certain things, what their choices are and more others.
Knowing all of these things will give you a better understanding about engagement tactics. It will allow you to create unique strategies to grab people's attention quickly. Sometimes, digital marketers do not stay active on social media due to varying reasons. This just doesn't work well for them, especially in terms of learning purposes.
It does not give them a clear knowledge of how to make engagement strategies according to the current market. This results in the poor communication with people that eventually hits out at their social media presence. Therefore, it is strongly recommended to keep your social profiles active on different channels. It will let you know what other people are doing on social media and how they are interacting with different types of trends.
3.2 Promote Services with Authenticity
Many people ask why their campaigns and regular postings fail on social media despite doing all the hard efforts. This is a common query asked by thousands of budding social media marketers around the world, rightly due to obvious reasons.
Well, sometimes, the answer lies in the authenticity of tone and content. This is indeed a very important thing to understand, as it allows you to choose the word and tone correctly for social media postings. It is also very important to know about the best time to post on social media. It allows you to catch the right audience, and grab leads according to the market trends.
Those brands that always portray a consistent voice on social media, precisely get more attention from the audience. It is a proven technique to make any brand popular among the people, especially when it is just starting the operations in the industry.
So, if you want to become successful in your social media marketing game, always try to come up with a strong authentic style. It helps to gain customers' trust, which eventually turns traffic into leads and leads into conversions.
3.3 Devise Unique Plans for Every Platform
It is a known fact that every social media platform offers engagement in different manners. As a marketer, you need to know about those strategies that provide results from the social media channels. Whether your target market comes from Facebook or Twitter, you need to have a plan that can grab them uniquely from the targeted channels.
Having a good knowledge about the strategies of every single platform makes you a seasoned marketer. It not only helps you to increase the engagement, but also provides a strong presence in the market. Nowadays, every marketer emphasizes getting engagement from every social media platform. To do that, they devise unique plans to engage the traffic and get more leads regularly from the web.
For instance, many marketers try to get engagement from Facebook by focusing on paid marketing. It helps them to get tons of traffic and promote products quickly in the market. Similarly, some businesses that rely on organic traffic, always go for long-term plans without spending a penny.
All of this depends on the audience and platform you are using to get engagement. You can build your own plans according to that platform, considering the realistic competition in the market.
When you post something on social media, the impact is calculated on the basis of its reach. If the post has seen an impression from thousands of people, then it's definitely become viral. This tells you about its impact in the market and how well it is perceived by the people.
4. How to Measure Social Media Engagement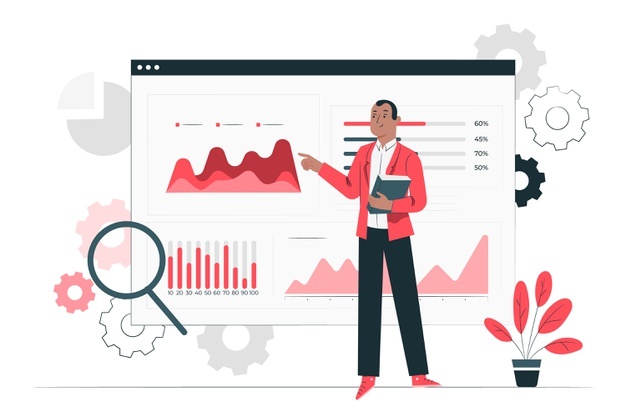 4.1 Reach
Being a marketer, you need to know how to measure the success or failure of your social media marketing endeavors. It is an important practice that lets you know whether you are going in the right direction or following a bad marketing practice.
Here are some important things that let you know about the impact of your social media marketing. Let's take a look at them below.
4.2 Actions
Besides getting good reach, the engagement factor is also calculated on the basis of the user actions. The Click through Rate (CTR) is an important term in this regard. It gives a clear picture about the actions being taken by the users after seeing any social media posting. You can easily measure the results of your posts by looking at its CTR rate, as it directly demonstrates the users' action.
4.3 Views
The analysis of social media engagement is also done by looking at the views of the content. It is a simple and quick technique to know about the engagement of users. Generally, the posts that are viewed most often generate tons of traffic for the businesses. It is therefore advised to only post useful content on social media, so that it can bring thousands of views towards your channel.
Frequently Asked Questions
A good social media engagement means getting tons of traffic. A lot of marketers aspire to get solid social media engagement by posting insightful content. It helps them to get potential leads and market their services actively in the industry.
It is always very important to get strong social media engagement. It offers countless benefits to your brand, specifically in terms of getting good recognition on the digital medium.
The best way to increase social media engagement organically is by using customer-centric content. It is a proven technique to attract customers and give your business identity a boost on social media.
Small businesses always require a kick to become known in the market. Luckily, they can get it by making their social media marketing strong. It provides the most effective pathway in the modern era to get tons of quick engagement, if done perfectly using the right strategy.
You can learn social media engagement tips by enrolling into professional SMM courses. Meanwhile, you can also find plenty of insightful tutorials and eBooks written from the market experts to know more about the engagement tips.
Final Words
That brings us to the end of this article in which we have discussed social media engagement in detail. Being a marketer, it is very important for you to know about the techniques that can increase social media engagement. It allows your identity to become strong on social media channels, and generate traffic through it effortlessly.
If you want to get social media marketing services from a professional branding agency, contact us today. We will help you to devise unique strategies for the SMM marketing, so that your business can get effective engagement on all the social media channels.