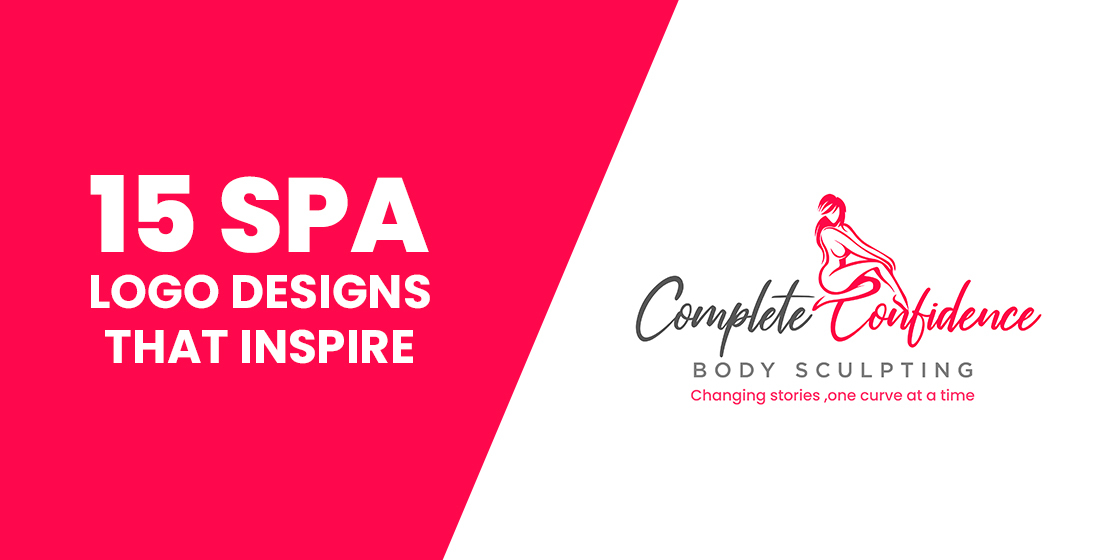 Take a Look at The Best Spa Logo Designs That Can Attract Eyeballs
If you are planning to open up a spa center, you need to first think about its branding essentials. Many times people do not pay attention towards the importance of a spa logo. It is something that shows the identity of your business and why it is different from others. A good spa logo can help you to grab the attention of people and increase traffic towards the business.
Considering the growth of digital channels, it has now become more important to focus closely on the attributes of your branding. That is because the internet can help you to reach thousands of customers at once. It can boost your business recognition by effective marketing on different platforms. But to do that, you need to have a strong logo to represent the business identity.
To create professional looking logos, you can take help from any logo design agency that has got the appropriate knowledge. These agencies can assist you in building creative logos, so that your brand can look unique.
Meanwhile, you can also design these logos yourself by looking at different examples. This article has enlisted various types of spa logo designs that look highly creative. Let's first understand the importance of these logos from the marketing perspective.
1. Why Creating a Unique Spa Logo Design is Important?
We all know how much every fitness center cares for its branding. It allows their fitness business names to get recognition in the market, especially when they are new in it. It acts like their source of identification among the group of different competitors.
Same goes in the case of spa centers. They too want to solidify their branding to get recognition in the industry. The growth of digital channels has indeed motivated them to build logos uniquely. It is the first thing that comes into notice whenever a user searches about them on the internet. Therefore, its quality is termed very important, as people generally build positive perception after looking at it.
2. Best Spa Logos Ideas to Take Design Inspiration
Many spa business owners often look confused due to the designing of logos. Due to the little knowledge, they do not come towards a singular point that can finalize a stunning logo.
For those people who want to know how to design a logo for a spa center, these examples will work perfectly. Let's take a look at them in detail below.
2.1 Female Silhouette for Beauty & Spa Logo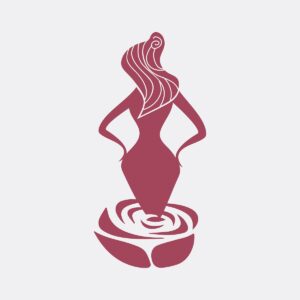 It is definitely a nice idea to include a female silhouette in your spa logo design. It creates a direct relevance with your brand, allowing people to understand the main business theme.
The colors in this type of logo should be chosen according to your branding requirements. Many people choose the evergreen combination of pink and white while designing these logos. But, surely you can bring some sort of variance in that by picking your own colors.
2.2 Camellia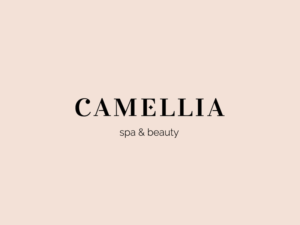 It is a known fact that wordmarks are highly preferred when it comes to designing simple looking logos. They do not offer any kind of complexity, yet look highly adorable among all. Especially for spa centers, these wordmarks are highly recommended no matter what style or color you are using.
This logo is also an illustration of a wordmark styled logo. It looks decent and neat, showcasing the immaculate perfection of wordmark logos.
2.3 Women's Face Spa Logo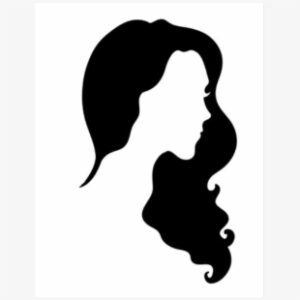 You can also design a stunning logo by using a woman's face in a negative space. This is quite a unique concept that will make your logo highly creative among others. The colors for this type of logo depends on your choice. You can either use the traditional pink color, or could also go for blue, red, etc. for creating much striking presence.
2.4 Salt & Sweat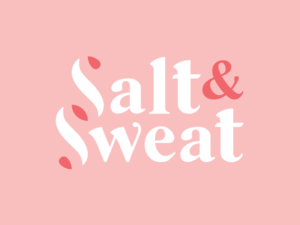 If you are looking for a logo that can engage young people towards your spa center, take a look at this logo. Though it is a wordmark, but it looks very decent with a traditional combination of pink and white colors. The concept of this wordmark is based around salt therapy that primarily provides relief from anxiety, cold, stress and other problems.
You can alter the wordmark style of this logo as per your requirements. Similarly, you can also change the colors and make the background transparent depending on your branding.
2.5 The Spa at Mandarin Oriental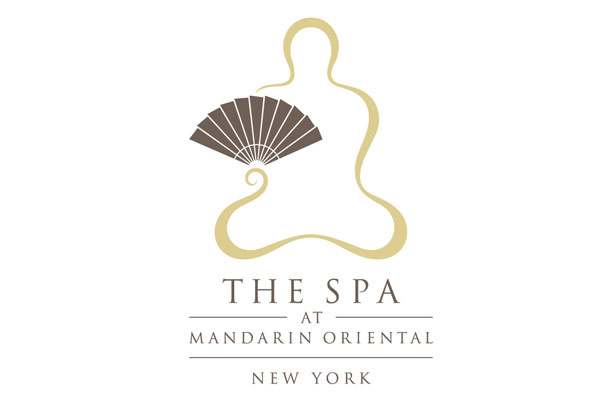 If you want to know how to depict a perfect description of a spa center, this is the exact logo for that. It showcases a simple but complete illustration of a spa center. It is a very famous logo associated with the name of a popular spa hotel in New York named Mandarin Oriental.
2.6 Pina Spa Logo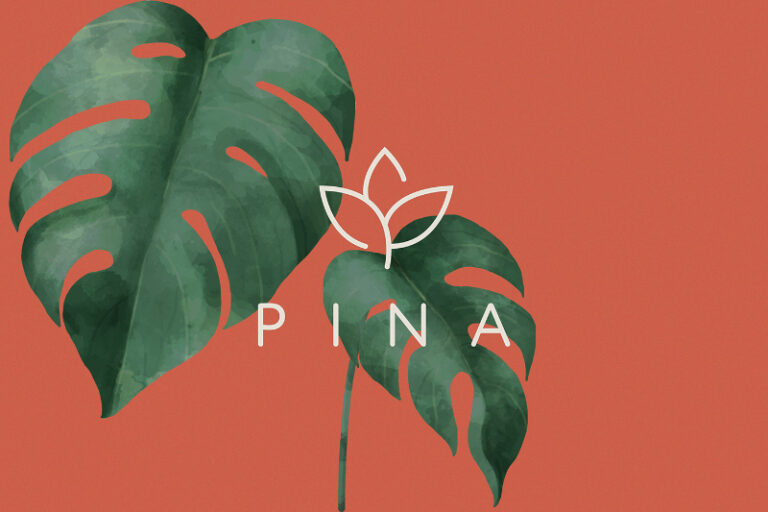 We all know that lotus flower is often associated with the field of spa, hence it could be used with one of its logos. The below given example is a perfect illustration of that. It is designed with a simple looking lotus flower along with a traditional wordmark. You can also use any fitness slogan with this logo to make it more impactful in looks.
2.7 Lifehouse Spa & Hotel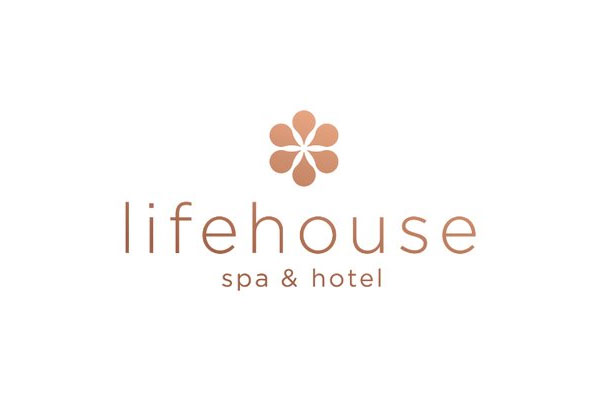 Lifehouse is a famous spa located in Essex, United Kingdom. It is popular due to the smoothing massages and stress free environment. This logo is also a clear demonstration of this fact. It is designed neat and clean, defining the true theme of the spa center.
2.8 Lotus Flowers with Massage Stones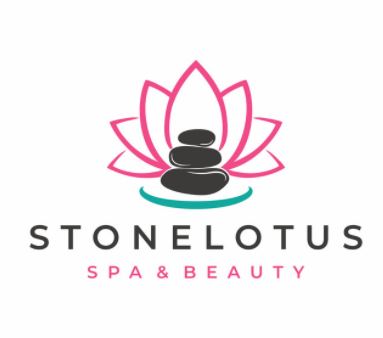 As defined above, lotus flowers are often linked with spa and massage centers. This logo is also a great demonstration of that. Furthermore, it is designed with the beautiful massage stones that elevates the overall look of the logo.
2.9 Bamboo Sticks with Massage Stones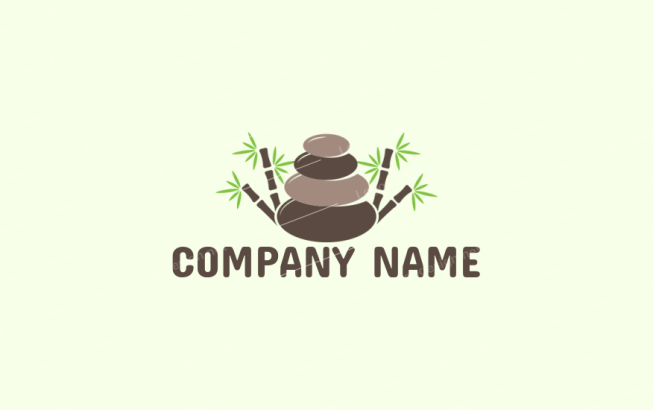 Just like lotus flowers, bamboo sticks are also associated with the traditional spa centers. This logo precisely shows how you can build a good combination of spa emblems using both of these materials. It depends on you to choose the right colors for them that suit your branding.
2.10 Panu Natural SPA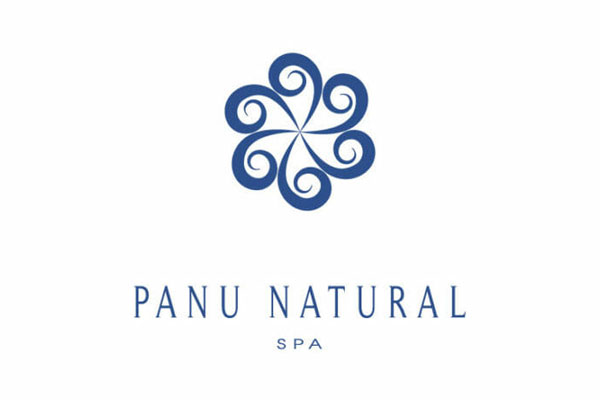 If you are looking to design a logo that can showcase decency, take a look at this logo example. It looks very good due to a unique flower-like style. You can also take inspiration from this logo to design one for yourself. It is up to you to select various designing essentials like fonts, shades, etc. as per the preferred requirements.
2.11 Rainbow Colored Logo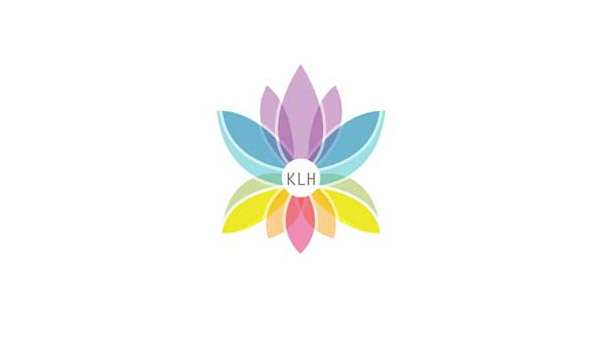 Adding rainbow colors in the logo could also be a great option to grab a client's attention. It looks very beautiful, provided you have used the right structure. This below given logo is a definite illustration of that, showcasing how classy rainbow colors can be used in a design.
2.12 Rose Massage Spa Logo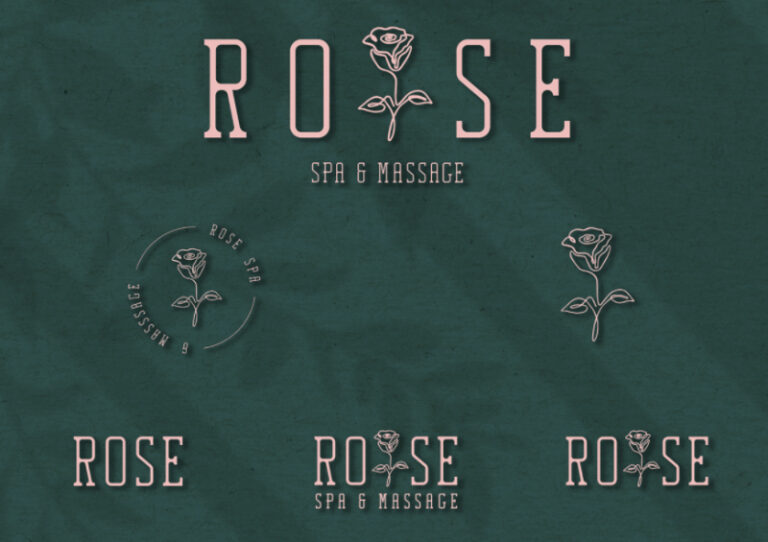 Just like people use tulips as a demonstration of spa centers, roses are also often preferred for the same action. You can use them with your logos with a perfect combination of catchy colors. According to design perspective, pink roses will suit best to design these types of spa and fitness logos.
2.13 Maven Spa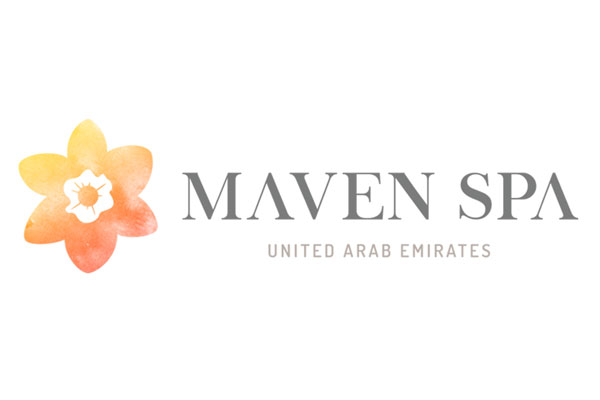 Looking to bring simplicity in logos? Take a look at this exquisite example. This logo represents a highly popular spa center located in the UAE. It includes a leaf of maple and a simple wordmark describing the name of a company. You can also design another logo by looking at it. This particular logo is a perfect example of that, defining business names with cleanliness.
2.14 Luxury Spa Logo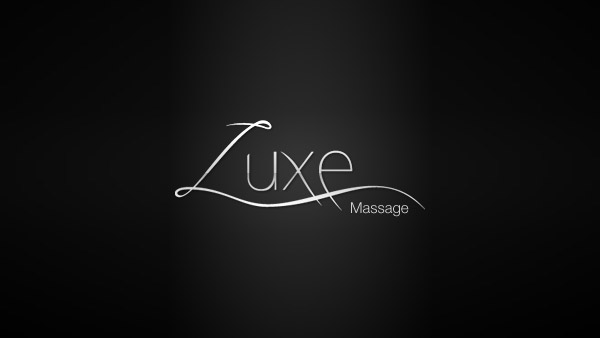 When designing a logo, it is also important to bring some sort of extravagance in it. This is necessary because it can bring an impact in the logo. This particular example will give you a little idea how to design such logos. It has a very fabulous font style, designed with a creative shade of black and grey in center.
2.15 Soft Lettering Spa Logo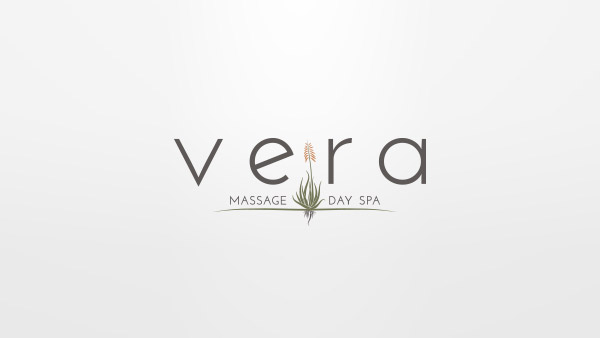 If you are focusing on the wordmark styled logo, try to integrate a new trend of soft lettering. This looks clean and easy to the eye, offering a sophisticated view of the brand. You can use it with your own font style, giving a perfect illustration of your business wordmark.
Frequently Asked Questions
Knowing the impact of branding, we can clearly estimate the importance of logos in the market. For spa centers, these logos are very important. They can help these centers to build a professional reputation and status in the market.
Yes, you can use wordmark in spa logos defined with your official business name. There are plenty of examples available in the market that define the importance of wordmarks. They look simple and neat to define any brand name.
There are various things you need to keep in mind to design a creative logo. You need to make sure that your designs are trendy and fit best according to the targeted audience. This will help you to create better logos with perfection.
There are various sources available on the web where you can find the latest logo ideas. You can take a look at different marketplaces like Freepik, Envato and more others to find them easily.
When it comes to design wordmark styled logos, fonts do matter a lot. You can find various types of free spa logo fonts on a number of sites such as Fontspace, Myfonts and more others.
Conclusion
The growth of spa centers is hugely dependent on their services and branding. Being a marketer, you have to firmly focus on the representation of your identity. That is where the importance of the logo comes in. These logos illustrate the true identity of your business, defining how its services are unique from others.
It is the main reason why it is recommended to take services from a professional branding agency to design a spa logo. They can help you to design the latest logos that can attract eyeballs effectively.
Being a professional design agency, you can get assistance from our experts to design these logos. We will help you to craft fantastic logos at highly affordable prices, without breaking your overall budget.