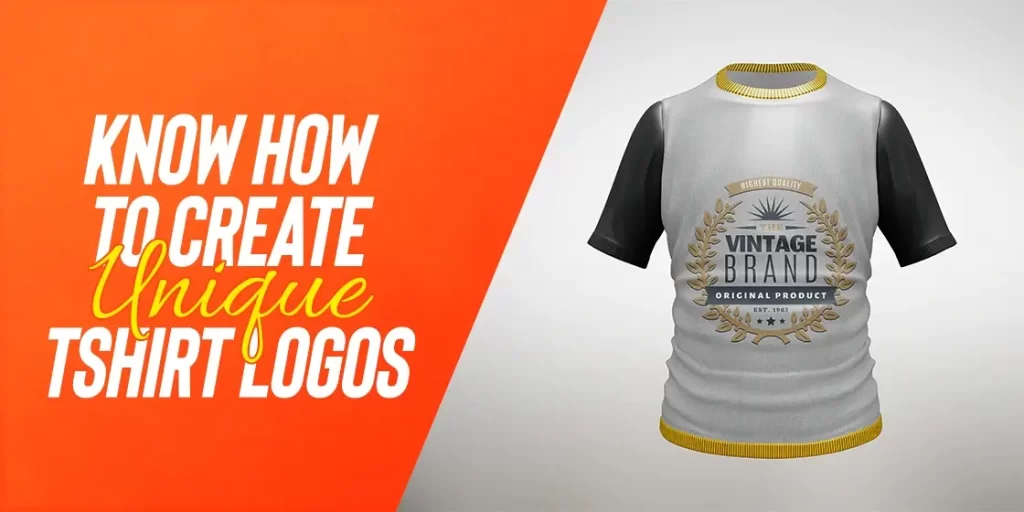 Table of Content
Know About Creative T-shirt Logo Design Ideas in Detail Below

When it comes to promotional branding, many companies choose t-shirts as their go-to promotional products. The reason is that t-shirts are worn by everyone on daily basis. From kids to adults, the love for casual t-shirts can be found in everyone. This gives companies a great opportunity to use them as a branding material. They like to print their logos on the t-shirts to make the company identity visible to the people. This is what makes t-shirt logo design quite important, as it is noticed by everyone. If this design doesn't looks catchy, then people will not pay attention to the branding which will obviously kill the whole marketing effort.
Nowadays, many companies use promotional marketing as their go-to branding technique. They understand how crucial it is to reach customers directly, as it provides better chances of conversion. With the help of promotional marketing, they can achieve that feat rapidly. It allows them to target customers directly, so that they can know about the brand and its products/services in a right manner. Though this marketing technique is a bit costly, but it also offers great results in terms of bringing organic traffic and conversions.
In promotional marketing, companies use different types of products to attract customers. The most common preference of all marketers are custom t-shirts. They usually print the t-shirts with official company logos which precisely helps in branding. They also sometimes go for other casual logos that look attractive to the eye. In this blog, we will discuss about these custom logos in detail, so that you can also design them by taking professional logo design services. It will let you know which type of designs are currently trending and how they should be used in promotional marketing t-shirts.
Let us first start from the basics below understanding the importance of promotional branding and why companies mostly use t-shirts in its campaigns.
Importance of Promotional Marketing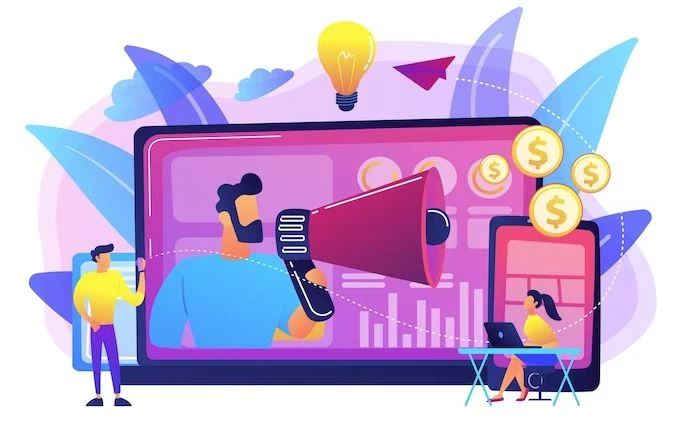 The trend of promotional marketing has seen a huge surge during the last few years. It is being used by more and more companies to attract people's attention, especially those that are new in the industry. There are various reason why promotional marketing is getting popularity lately, but the most important one among all is its capability to target customers directly. This particular act has influenced many companies to regularly use promotional marketing as their go-to branding approach. It has offered quality results that has simply made a strong mark in the minds of marketers.
By using promotional marketing, companies can directly reach out to the customers. It allows them to showcase the products/services in a very unique manner to the targeted people. This enhances the chances of conversion, making companies optimistic to increase their customers pool. This is precisely done by showcasing the products directly to them. Normally, conventional marketing techniques do not take this straightforward approach, but promotional branding does that by using range of custom promotional products.
Today, companies have got a lot of options available in promotional products. From apparel to drinkware, marketers can pick anything that suits to their demand and branding requirements. Speaking about apparel, t-shirts are generally considered more over other products. It is something that is worn daily by the people, hence its usage as a promotional product becomes a top choice for many companies automatically.
Best T-shirt Logo Design Ideas for Promotional Branding
If you are about to start promotional marketing using t-shirts, you should have some knowledge related to the required logo design. This will let you know which types of logos should be used on promotional t-shirts. A lot of times, marketers do not have this basic knowledge, which is why they use random shapes and logos on t-shirts.
If you are also on them who is running out of t-shirt logo design ideas lately, take a look at the key concepts defined below. It will let you know which logos should be printed on the t-shirts to make them visually attractive for the people.
Mascot Logo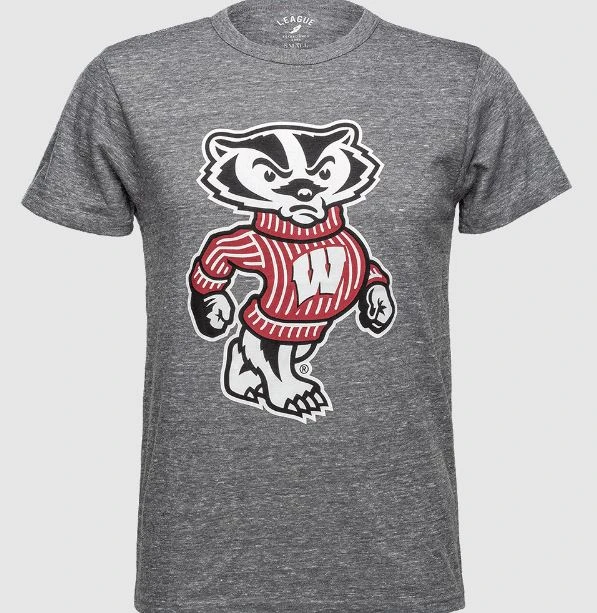 Many companies use mascot logos on their promotional t-shirts. These emblems are certainly a good choice because they look quite attractive to the people. Those brands that have got their official mascots like KFC, Michelin and more precisely love to go with them for promotional branding. These mascots have certainly become a part of their marketing, and people around the world knows about them. So, using their logos on promotional t-shirts is a nice idea, as it helps to attract people quickly.
If you are also looking to use t-shirts in promotional marketing, try to print any kind of cool mascots on them. It could be figure of anything depending on the background of your company. For instance, if you have a cooking business, then you could go with a chef mascot on t-shirts. This is indeed a simple idea that can be used for any mascot logo that suits your branding needs.
Vintage Logo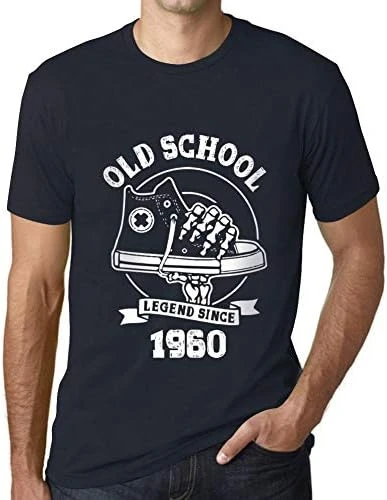 Vintage design is loved all across the globe. It has something in the visuals that attracts people, which is why it is also considered a good option for t-shirt branding. These logos look very creative as they present a classy retro vibe of the old era. These logos are usually created in the wordmark style, as it offers a more relative connection with the vintage design. However, if you have any other options in mind that could also exhibit a classy retro style, you can go with that as well.
The font selection for vintage logo design is considered very important. It is something that defines your company name, hence it should be picked very smartly. Nowadays, you can find different types of font styles available in the market offering a classy vintage look. You can pick anyone of them based on the priority, so that they can exhibit your company branding exquisitely.
Funny Logos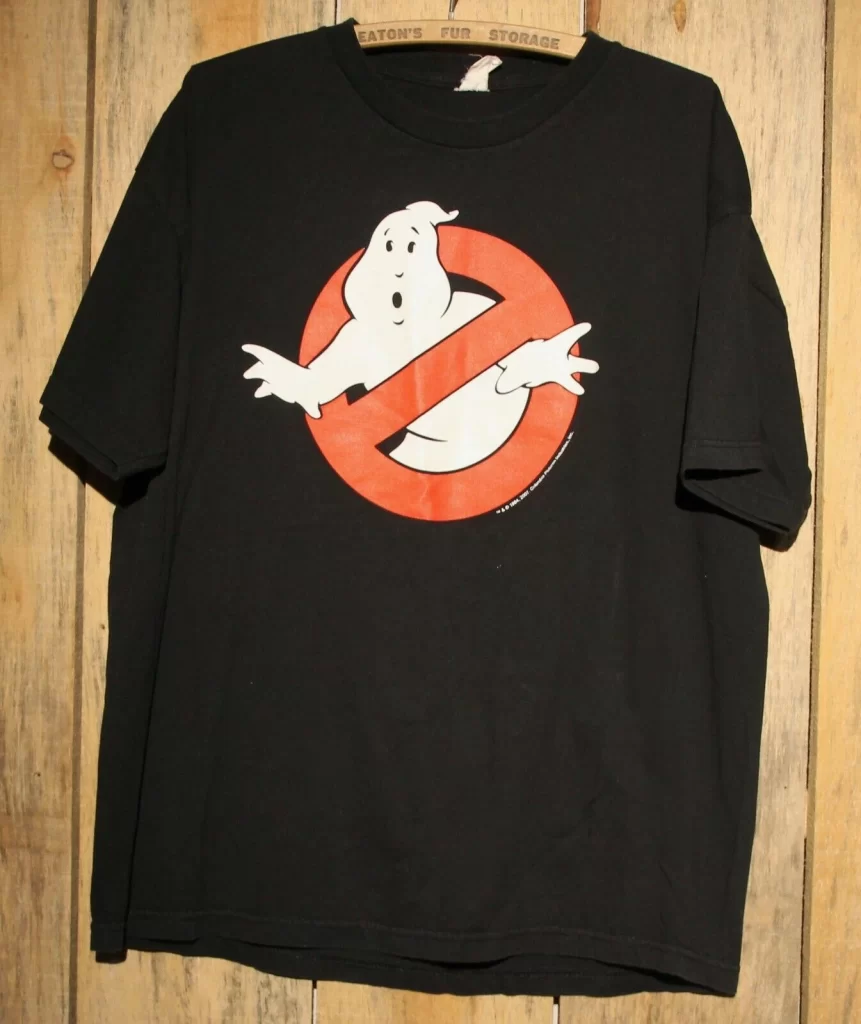 Another logo type that can be used for promotional t-shirts is none other than funny logos. Now, many of you would be wondering what is the meaning of using these emblems. Well, the purpose of using these logos is to make your promotional t-shirt highly interactive. It has been noticed that people usually pay attention to those figures that are bit funny or amusing in nature. It is basically a natural instinct found in every human being, and figures like these can be precisely used to stimulate them.
If you do not have any idea which type of funny logo should be used on the t-shirt, take a look at the examples of other promotional jerseys. Nowadays, many brands are actively running campaigns using these interactive t-shirts. So, you can take some good clues from them in terms of using unique t-shirt logo design as per the latest trends.
Logo Icons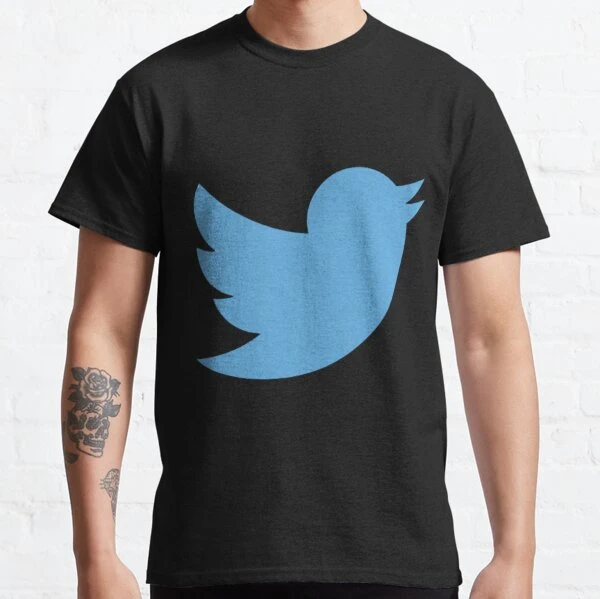 Simple logo icons can also be used on promotional t-shirts. These icons look adjacent to the original logo design of the company. However, they are altered a bit in terms of reducing size and shape. These icons offer a very subtle image of the business, as they do not look much gaudy on the t-shirts. The art of designing and printing them on the t-shirt also holds high importance here. Sometimes, mistake in printing can make the whole t-shirt logo design look bad, hence you need to keep in mind that as well.
Today, businesses use different types of logo icons on the t-shirts. Most of them prefer to go for icons that look adjacent to the logo, however, some pick other options as well. If you are also looking to use these icons on the t-shirts, make sure to first know your preference. It is best advised to go for original logo icons, as that directly helps to showcase your brand identity to the people.
Abstract Logos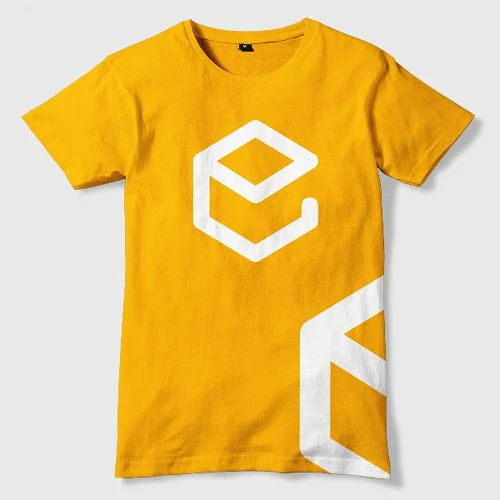 Another logo type that is quite popular in the industry is the abstract logo. Many companies like to create their official emblems in this style. The reason is that abstract logos are quite unique as they do not follow the conventional design style. Unlike normal figures, abstract logos have unorthodox shapes that allows it to look unique among others. This is what makes them special for the promotional t-shirts, as the present a stunning distinctive look of your branding.
To create abstract logos, you must need to have various out-of-the-box design ideas. It is one of those logos that cannot be created with a conventional thought process. Instead, you have to think creatively about the design that always looks different from others. The color selection for these logos should also be smartly, as it plays a major role in the visuals of the design.
Wordmark Logo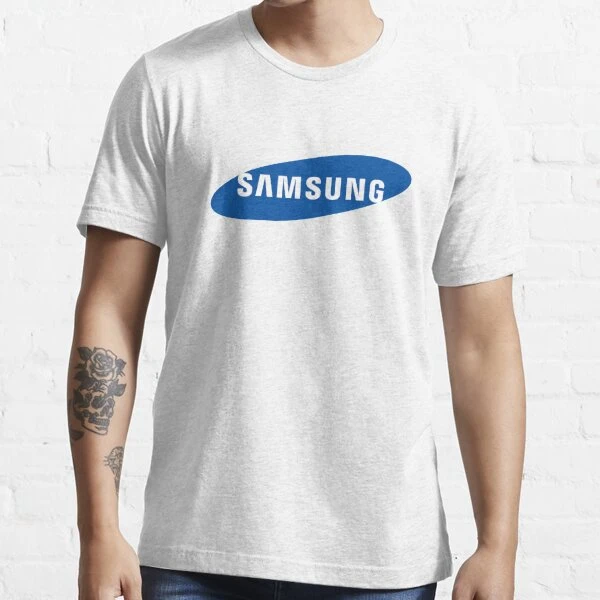 We all know quite well that wordmarks look very neat and decent to the eye. Due to this reason, they are preferred by many companies, and you would have noticed that as well. From Samsung to Microsoft, there are plenty of names that have created company logos using simple wordmark. If you want to bring simplicity in your branding, you can also go with subtle wordmarks. They also look pretty good on promotional t-shirts, provided they are printed using high quality ink cartridge.
Meanwhile, always keep in mind to always choose bold typography to create wordmark logos. This special font style helps to make the wordmark solid, allowing it to get a prominent presentation on any material. For promotional t-shirts, this is certainly an important requirement that should be kept in mind before sending t-shirts for printing.
Frequently Asked Questions (FAQs)
What is promotional marketing?
Promotional marketing refers to a specific branding approach in which particular products are used for marketing purposes. They are picked as per the requirements of companies, and are printed with their official logos as well as major products.
Why is promotional marketing so popular?
Promotional marketing is quite popular in the industry because it provides companies an opportunity to directly target customers. It is quite important for startups, as they can use promotional quite easily to market their newly launched services.
Why t-shirts are used for promotional marketing?
T-shirts are preferred by every company for promotional marketing. The reason is that t-shirts are worn by everyone in the daily routine, which is what makes it significant to target general customers.
What type of logo should be used on a promotional t-shirt?
You can use different types of logos on promotional t-shirts. It depends on your own choice, as how you want to represent your brand. Generally, wordmark and mascot logos are preferred for promotional t-shirts.
What are the best ideas for t-shirt logo design?
There are plenty of t-shirt logo design ideas you could use for branding. From funny logos to vintage style, there are different options available with which you can design catchy logos for promotional t-shirts. 
Final Words
That takes us to the end of this blog in which we have discussed about different t-shirt logo design ideas in detail. This is certainly an important topic for promotional marketers, as it lets them know which type of logo should be placed on promotional t-shirts or jerseys. A lot of times, marketers select wrong logo types that totally ruins the image of their branding t-shirts. It is therefore important to know which logos should be used for t-shirts that can attract the eyeballs quickly.
In this blog, we have defined some of the best t-shirt logo design ideas that can elevate your promotional branding. If you want to get more help in this regard, talk to our branding experts today. They will assist you to design and market quality logos on promotional products, precisely as per your given requirements.