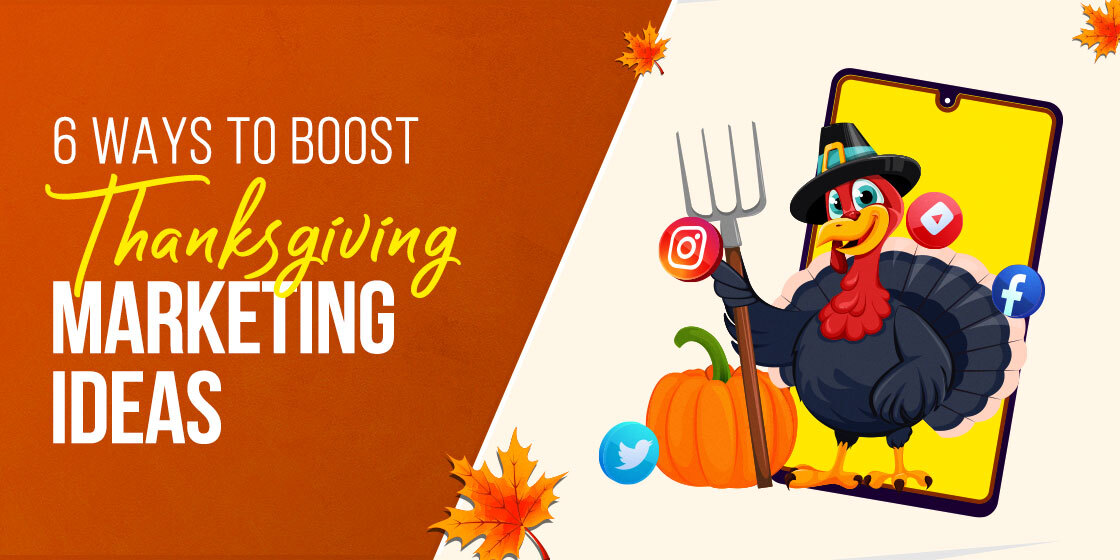 Discover How You Can Uplift Your Thanksgiving Marketing Plans with Examples
Thanksgiving is one of those holidays that is often associated with quality family time and great food. Oh, and who can forget the turkey. Moreover, it is the day when people consider the things they are grateful for. Capitalizing on the holiday's emotions, businesses come up with great Thanksgiving marketing ideas designed to get people into the spirit of things.
But if everyone is following the same script, how can your business stand out? Well, there are several ways that you can capitalize on the power of Thanksgiving to give your business a boost. For some businesses, it can be a way of promoting their brand as more consumer centric, while for others it may be a mode of boosting sales.
No matter what way you prefer, you need to ensure that your marketing strategy casts a wide net in order to cover a wide range of target consumers. Let's discover some of the most popular ways to boost the impact of your Thanksgiving marketing plans, and check out some examples of famous brands and their own Thanksgiving strategies.
1- Thanksgiving Marketing Ideas: What Do People Associate With The Holiday?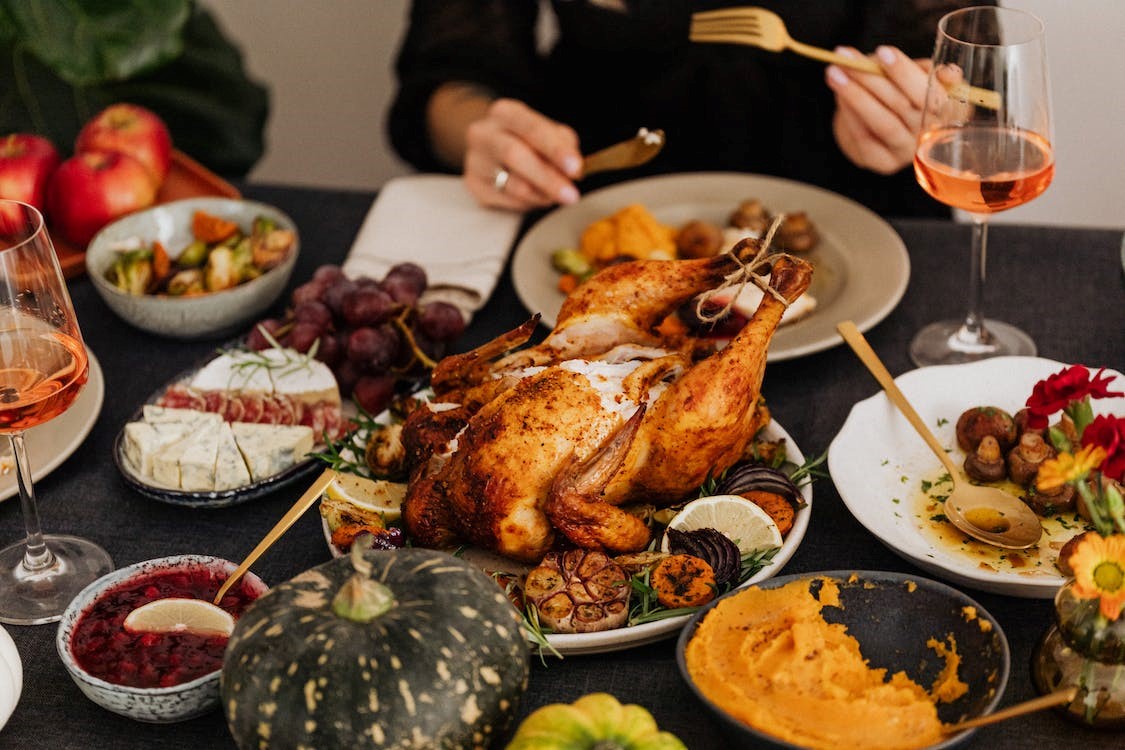 There are a few styles of imagery associated with the Thanksgiving holiday, just like there are for Christmas or Easter. For Thanksgiving, people commonly associate the holiday with big family dinners, specifically a turkey dinner with all the fixings, the cornucopia, pilgrim hats, and of course, the eponymous turkey itself.
Similarly, Thanksgiving is a holiday that is all about being thankful for life's blessings, and sharing those blessings with the less fortunate. That means that it is a great time for some charitable branding ideas. Some retail grocery stores allow their employees, especially those at the lower end of the food chain, to buy products like food items etcetera, at unbelievably low prices as a way of helping them out.
Other businesses organize food banks or Thanksgiving dinner handouts for the less privileged in order to include those in the festivities of the season. Even the various soup kitchens see the number of their donations and volunteers go up around the time of Thanksgiving, as people feel the need to help their fellow man out.
If your business is looking for a way to connect with the local community, why not use the season and make your mark by doing something charitable? The top branding services providers will tell you that there is no better way to earn a community's trust than to help them out in a time of crisis.
Approaching the concept of Thanksgiving from another angle, we can say that the holiday is about sharing, sharing your bounties with your friends, family, and neighbors. And smart marketer can create marketing strategies centered around this shared experience.
Let's say you own and manage a company that makes food storage containers, like Tupperware boxes. Why not create a campaign targeting users who would be coming back from thanksgiving dinners with leftovers. Similarly, a restaurant or frozen TV dinner manufacturer can target consumers who live alone but would love to enjoy a classic Thanksgiving turkey dinner.
There are many ways a business can mold their marketing plan according to the different needs of consumers around Thanksgiving. However, there is a big question there; does your business need a specific Thanksgiving marketing plan?
2- Why Does Your Brand Need An Awesome Thanksgiving Marketing Strategy?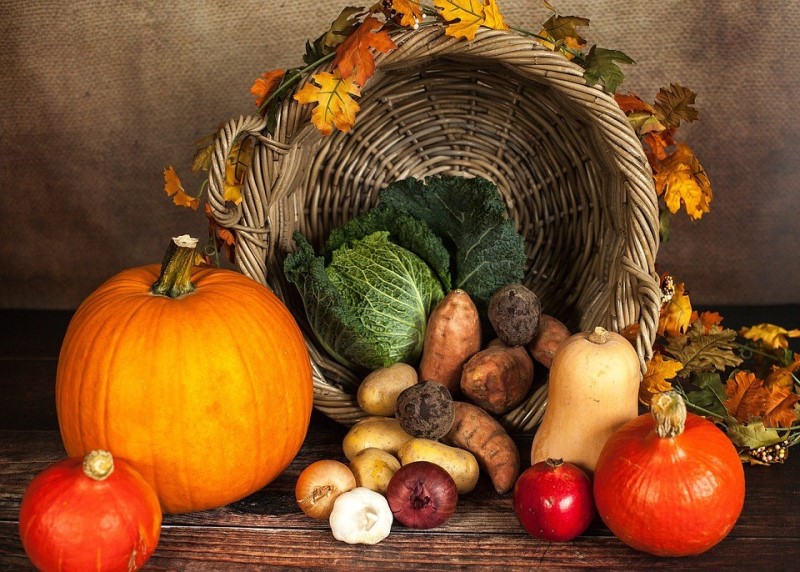 Now this is a big question, and one that needs answering before we get on with discovering how to boost our Thanksgiving marketing ideas.
Do you think your business needs a marketing strategy for Thanksgiving? If yes, then why?
For starters, as we discussed earlier, Thanksgiving is the season for sharing your bounties with the people around you. It is a time to come together as a family and as a community and celebrate the bounties of life. And as a business, it can be of huge benefit if you're a part of that.
People today require a lot more from brands than just a working product. Consumers today have a higher social and emotional investment, and prefer to do business with brand that share their values and understand their needs. You'll often see brands engaging in community events as part of their Christmas marketing or Halloween marketing ideas, as a way to connect with their target market.
Therefore, it is a great opportunity for a business to create an emotional or societal bond with their consumers, to create loyal and long lasting relationships. That is why your business needs a Thanksgiving marketing plan.
3- Six Ways to Boost the Impact of Your Thanksgiving Marketing Ideas
Now that you know the importance of creating and using Thanksgiving marketing plans, you might be wondering how to take these generic Thanksgiving marketing ideas and uplift their impact. Now, there are many different ways to ensure that your marketing idea is unique or sufficiently different from the other brands. So, let's take a look six of the most popular ways on how to create a branding strategy that attracts and converts.
3.1- Create and Send Thanksgiving Newsletters via Email
Many people feel that flyers are an outdated mode of marketing, especially since the dawn of the digital age. However, in many areas, and especially with the older demographics, flyers still have a sizable impact on market awareness. Email newsletters, especially around the time of the holidays, can serve the same purpose, albeit digitally.
Let's say that you email your regular customers a Thanksgiving card, wishing them a great holiday. You might also include a discount code with the email that could be redeemed for a number of different items in your store, as a way to reward their loyalty to your business. You could also mention any upcoming deals and sales on specific, high-demand items, for events such as Black Friday, Cyber Monday, and more. Essentially, you can use many of the common flyer design tips to create a successful newsletter.
This is a great way to promote your business and offer a personalized experience to appeal to the masses, boosting your brand loyalty.
3.2- Host a Contest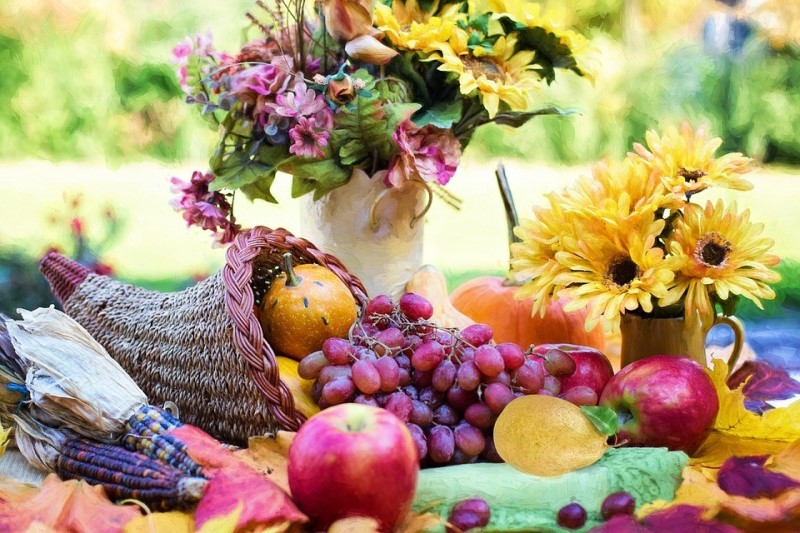 Contests are another great way to market your brand or business. For one, they can boost engagement and traffic on your social media handles and website. Moreover, they can also be used to collect and use user-generated content or UGC, one of the greatest brand marketing assets today.
For starters, contests can drive traffic to your social media handles and websites. This is a great option for businesses who plan to increase their user base allowing them exposure to a wide array of users. And when combined with a strong lead conversion strategy, this can boost your followers quite drastically.
Secondly, it can also be a great way to boost brand loyalty. The contest can be in the form of a raffle, with a few winners being awarded something Thanksgiving-related. This will promote your brand, and at the same time attract consumers to it too.
Moreover, it can also be a great way to collect user-generated content. Let's take the example of the same grocery store discussed above. During the Thanksgiving holidays, many people either are hosting the Thanksgiving dinner, or are invited to one. In either case, side dishes are very important, almost as important as the actual turkey itself.
But people don't want to bring or make the same old side dishes. They want something new, exciting. Something that would wow the other guests. A smart business owner would ask their customers to share pictures of their favorite side dishes they made, along with the recipes, on to the store's social media handles, for a prize for the person with the likes at the end of the day.
Not only would it boost engagement, but it would also make the brand a part of the consumers' conversation, something that could benefit a business hugely.
3.3- Show Your Value to the Community Give Back In the Spirit of the Season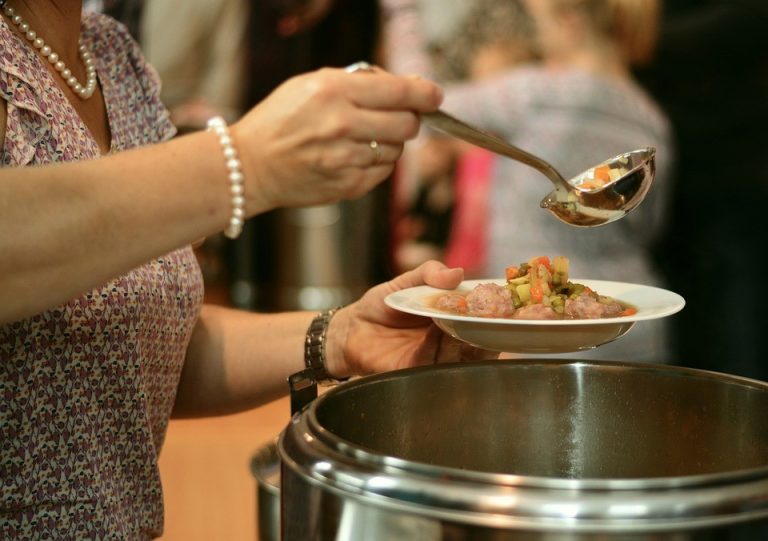 Thanksgiving and Christmas are two holidays where the spirit of giving is at its peak. That is especially true for Thanksgiving, which is associated with celebrating the bounties of the annual fall harvest. As a business, you can connect with the locals and stand out from the crowd by using this holiday as a way to give back to the community.
Giveaways, community dinners, soup kitchens, and major discounts are some of the best ways a business can give back to the community. Now, we understand that many businesses do not have the finances to cater to such events. So what can they do?
Well, they can band together with other local brands and businesses, or even individuals, to do such events. These kinds of co-branding ideas are also very successful for new brands looking to make their mark in a new market.
Moreover, established brands can also use their brand power to encourage people to donate for a worthy cause. Food banks, clothing donation, and many such Thanksgiving marketing ideas and campaigns can be managed successfully by brands with established and loyal user bases. That is another way that a brand can give back to the community.
3.4- Customize Your Brand Graphics for Some Thanksgiving Panache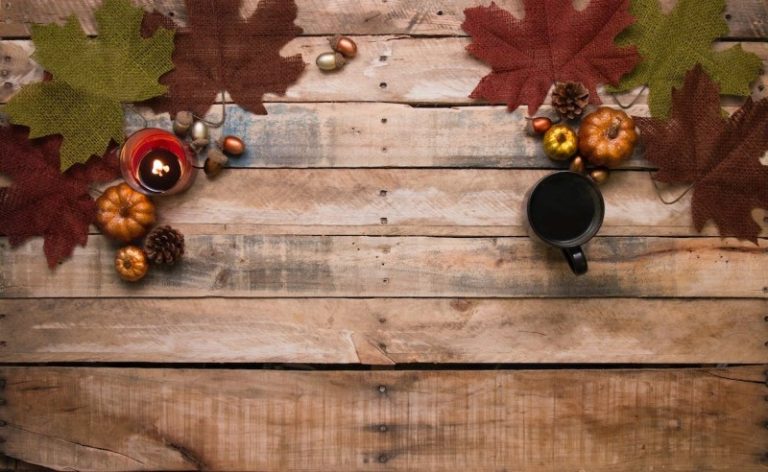 This may be one of the simplest yet effective marketing ideas for specific holidays. For events like Christmas, Easter, Halloween, or Thanksgiving, introducing a limited-time festive brand graphics set can be quite successful at boosting brand recognition.
It can be as little as adding a turkey in a pilgrim hat hiding behind your logo, or a simple cornucopia hidden somewhere within your design. It doesn't matter what you choose, if your choice matches the aesthetics of your target market.
However, one point of order to note here. Some imagery, such as that depicting the pilgrims can be offensive to consumers from certain ethnic backgrounds. Therefore, you need to ensure that you research your target market before implementing such customizations.
One of the greatest examples of customizing brand graphics for special events can be that of VLC player's logo. Each year, as December rolls by, VLC player's orange traffic cone starts to sport a floppy Santa hat. Its subtle, yet a great easter egg for those looking for such tiny details.
3.5- Do Not Forget Paid Marketing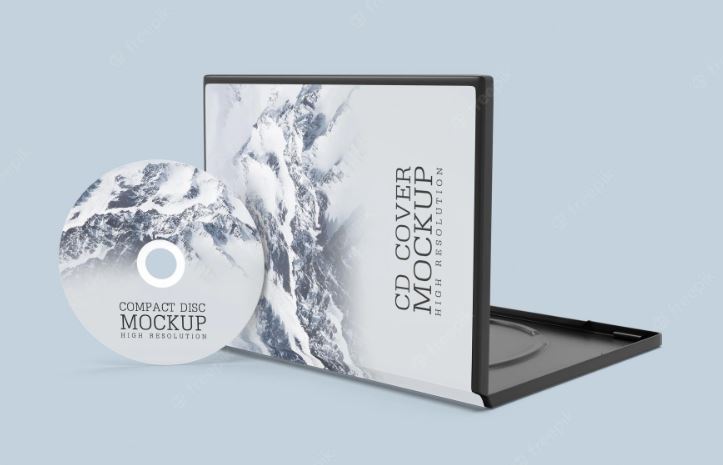 With so much competition on holidays like Thanksgiving or Christmas, it can be hard for a brand to make its voice heard among the crowd. So what does a brand have to do to mitigate that?
Well, they can set aside a budget for paid marketing strategies. Social media ads, search engine ads, and even video ads on YouTube, can all be a great way to make yourself heard by the user. You can combine paid marketing campaigns with other strategies like raffles, discount code giveaways, and more for a larger impact.
3.6- Create and Offer Thanksgiving-related Content and Products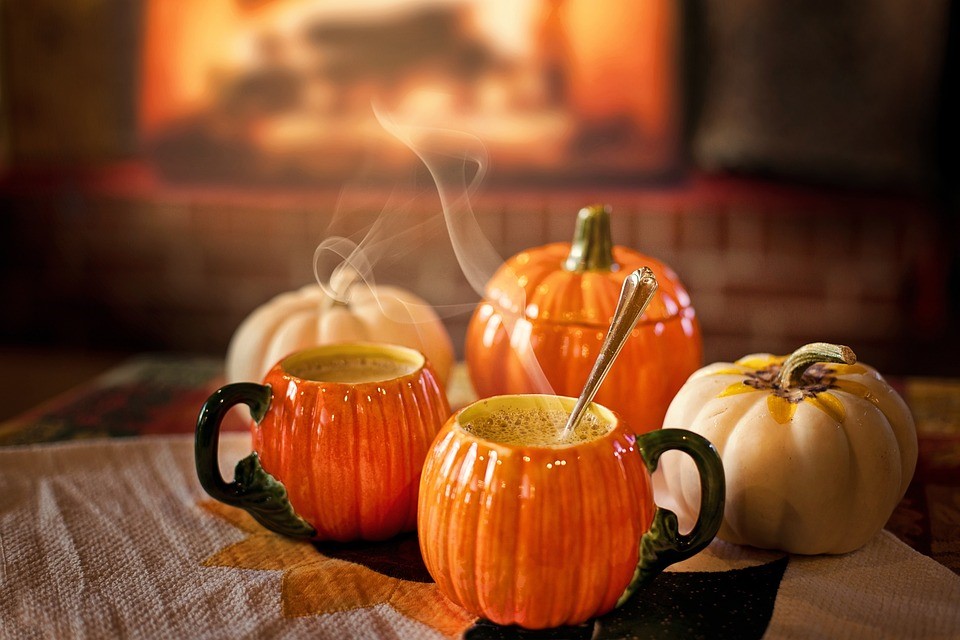 This one should be an obvious one, and many brands do use it to great benefit. Businesses can create special products to commemorate the event. How about a gravy boat that is shaped like a turkey? Or a casserole dish with little turkeys in pilgrim hats running around the sides.
Similarly, businesses can also create content that connects their offerings with the holiday. A business that specializes in furnishings and decorative pieces may create decorating guides for your Thanksgiving parties. Food companies and businesses may offer popular recipes for the convenience of their consumers.
Essentially, you would be connecting the idea of Thanksgiving with your brand in the minds of the consumers, something that could be of great benefit if done the right way.
4- Examples of Great Thanksgiving Marketing Strategies by Top Brands
Whenever there is an event or a holiday that provides an opportunity for brands to create seasonal marketing strategies for consumers, some brands are known to lead the others in this regard.
Let's take a look at some of the most popular Thanksgiving campaigns.
4.1- Coca Cola
Coca Cola is known for its seasonal branding campaigns, especially the polar bear campaign for the Christmas season. Similarly, Coca Cola has also developed some great campaigns for Easter and Thanksgiving. One of the more popular and unique ones was the cornuCokia marketing campaign, which featured a cornucopia filed with bright red cans of the soda.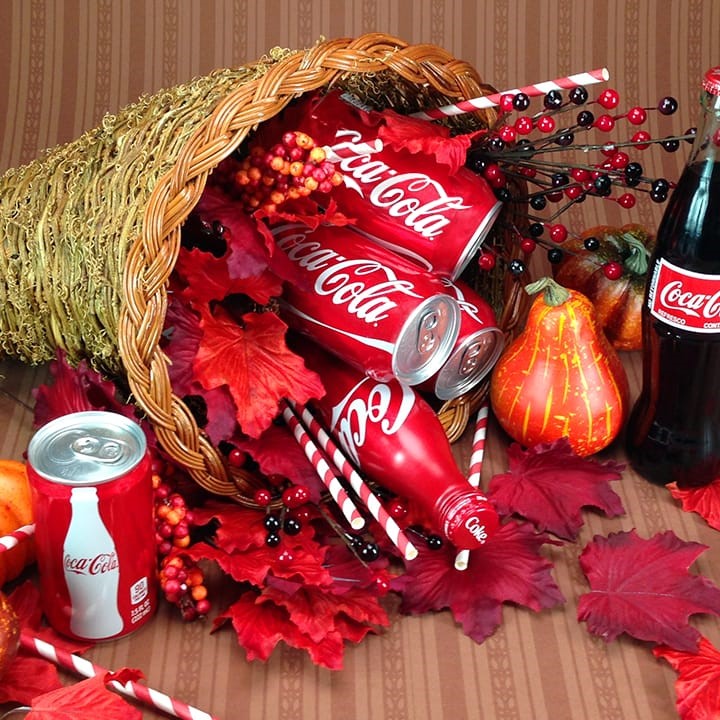 They've also used the "Share a Coke" campaign for Thanksgiving, where the bottles with personalized with names are used as place settings on the dinner table. All in all, a great amalgamation of Thanksgiving imagery and the Coke brand.
4.2- REI
The outdoors brand REI went a different way with Thanksgiving campaigns. As most retail businesses rely on Black Friday for the season's sales and market accordingly, you would assume that REI would do the same. But not so.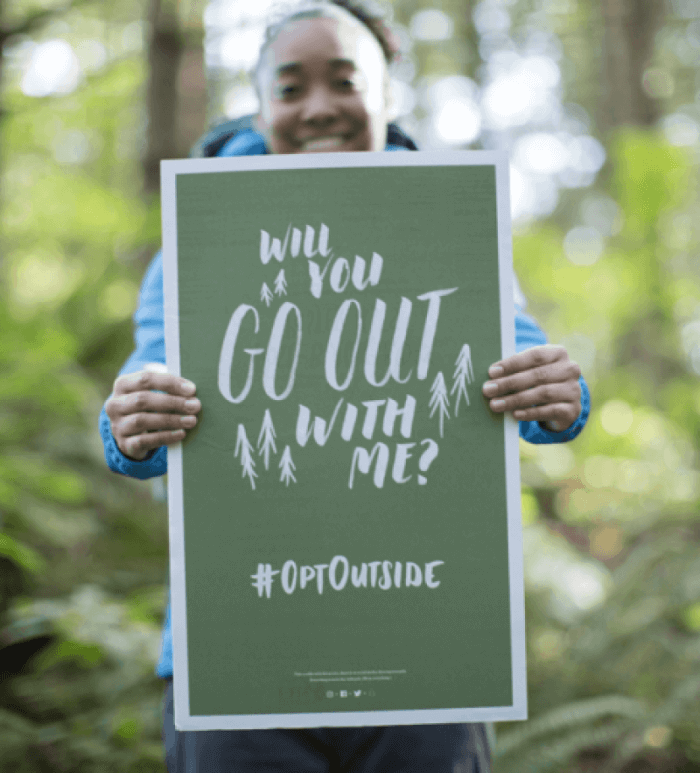 REI eschewed the norm and decided to create a campaign called #OptOutside. The campaign called for taking the day off instead of shopping, and exploring the great outdoors. And the campaign was a success. By standing out, the brand managed to mark its mark with the consumers, and it wasn't long before others started to jump onboard with the trend.
People Also Ask (FAQs)
There are a several ways to market your business on Thanksgiving including:
Connecting with popular influencers
Partnering with another brand for a seasonal collaboration
Create a custom greeting video for your consumers
Hold a contest or a giveaway
Some great slogans for Thanksgiving can include:
There's always room for seconds
Pumpkin, spice, and a whole lot nice
This year, what are you thankful for?
Some popular words used with Thanksgiving include:
Gobble Gobble
Tofurkey
Black Friday
Cyber Monday
Cornucopia
Conclusion
In short, Thanksgiving marketing ideas can be found all around us. However, how you choose to present those ideas to your consumers is what counts. Seasonal holidays often see people inundated with a variety of ads and marketing campaigns. So, if you find a way to stand out from the crowd and still manage to get your message across, then your campaign is going to be success.