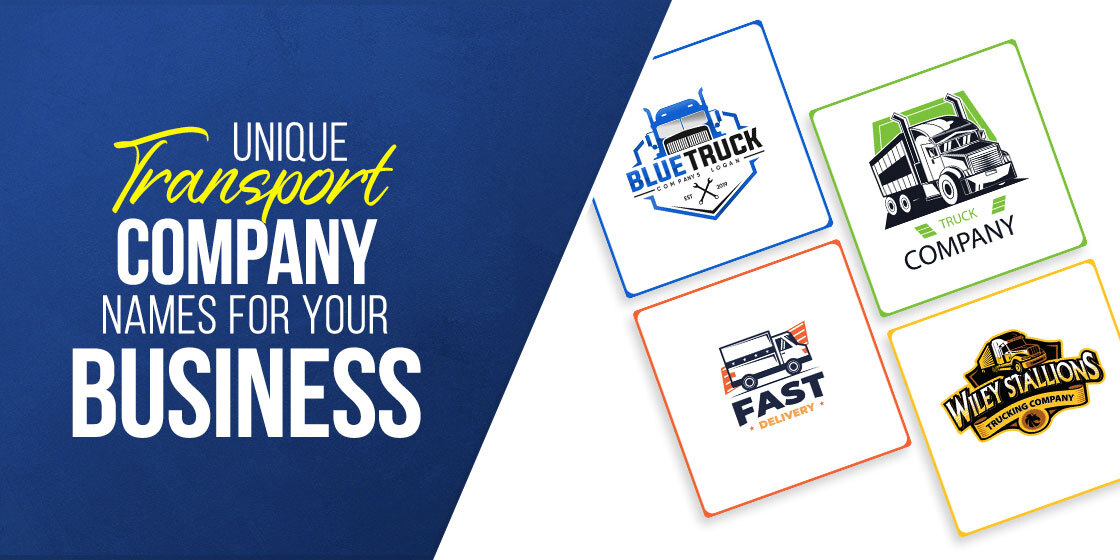 Know About the Examples and Tips to Create Catchy Transport Company Names
The transportation sector around the world is booming very nicely due to the increase of trading goods between different countries. It has allowed transportation companies to prosper and grow rapidly in different regions. People now trust different transport companies to send/receive various types of products across borders. This trust has been built after seeing the quality of their transportation services. It has made various transport company names popular in the market, encouraging more people to take freight services from them.
Besides offering fast and reliable transportation services, the branding of these companies has also played a big role in their market rise. Nowadays, people generally first analyze the transport company names before taking services from them. It is basically the first thing that showcases the identity of any transport company. If the name will not have any catchy vibe, then chances of attracting customers becomes hugely less for the freight companies.
Due to this very fact, many stakeholders generally try to select unique transport company names to get attention in the market. Sometimes, they also take different branding services to get assistance in the selection of their company names. These agencies are well versed in crafting amazing names that can help freight companies to showcase a unique image in the market.
However, it is best recommended to utilize your own ideas to create any attractive company name. Being a stakeholder, you are at the best place to select them by keeping a view on the audience and targeted market. If you are struggling to create one, read this article in detail. It will enlist various types of transport company names to help you get an idea about them. But before that, let us first understand the impact of selecting a right company name for the business.
1. Importance of Selecting the Right Transport Company Names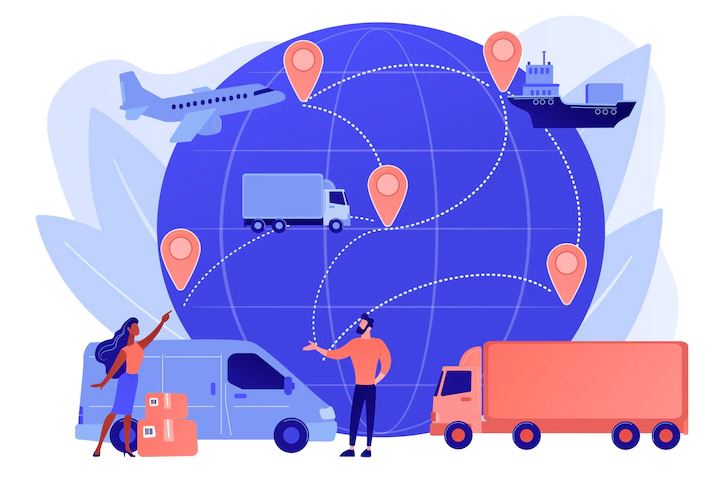 When it comes to branding, company names are always termed very important. They are generally noticed first by the people, hence nothing can be compromised on their quality. If a company name will not portray the right business background, then it will automatically push the customers back. That is the reason why branding agencies are specifically hired to assist stakeholders in selecting the right company name. They provide detailed information about the trends, as well as other knowledge about the market statistics.
The transport company names are also important because they are widely used in all the branding elements. From business cards to brochures, company names brings a huge impact in the minds of people at the first glance. Its effectiveness can be looked upon as a make or break thing. That is why it is always advised to choose them wisely, so that your brand can present a strong identity in the market.
2. Tips to Create Unique Transport Company Names
Many people struggle to find a name for their company. This mostly happens when they run out of ideas or have simply none of them. As a result, they try to go with random names that are just not good enough to grab any attention. It is therefore recommended to first research properly before finalizing any company name.
Meanwhile, here are some readymade tips also defined below that will help you to come up with a right transportation business name. Let's take a look at them below.
2.1 Research for the Best Names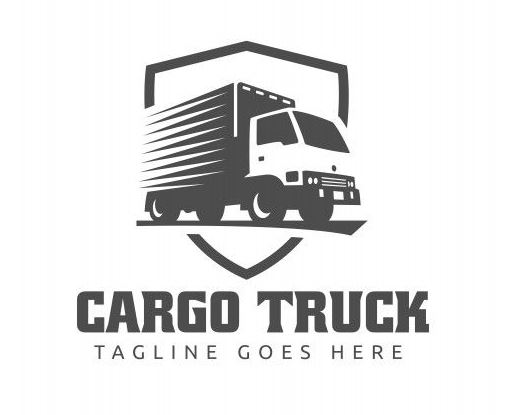 The first thing that is important in name selection is the extensive market research. Being a business owner, you have to first look what others are using in the industry. This will give you an idea about the trends, as well as the type of names that are being used by the companies. It will help you to judge better about the most used naming practices and their impact in the market.
Conducting a thorough research also gives you different options to think about. It does not put you into any limitations, allowing you to choose the choose the best one smartly. However, that also depends on the quality of your research. If you will not do it correctly, then most of the time you will end up with useless results. So, try to research properly at the right places, so that you can see better naming options.
2.2 Select a Fresh Looking Name
Some people think that selecting a funky name would do a better branding job for their business. This is certainly a wrong concept because simple yet catchy names look more attractive to the customers. It becomes easily understandable, allowing them to know the real background of the company through it. Moreover, selecting a fresh and simple name is also not difficult, as it just requires you to think with a clear mindset.
According to top branding strategy experts, a simple transportation name brings more chances of converting customers. It gives them a clear view about the identity of the company and what it does in the market. This technique is not just recommended for the transportation companies, but for others as well that are related to diverse sectors. It offers clarity to the customers that allows them to make respective decisions easily.
2.3 Prefer Being Area Specific
It has also been noted that area specific transportation names gets more attention from the people. The main reason behind that is the mindset of people looking for those contractors that are working in their local area. They prefer to send or receive products through them, rightly due to their ease of access. People trust on these local contractors more than any unknown freight company. So, naming your transportation business with an area specific tag seems to be a correct branding job.
For instance, if your operate solely in the state of Texas, then you can name your transport company as Texas Freight Services (TFS). Similarly, if your base of operations are in Michigan, then you can use the term Michigan Transport Services (MTS). Using these kind of names, you will get more contracts from the local market which will then allow you to become more organized internally.
2.4 Consider Adding LLC or Corp.
We all have seen the names of transportation companies ending with the term of LLC and Corp. This is basically done to bring more authority in the name of the transportation company. All the leading freight companies in the world use these terminologies to make their naming look more professional. The general audience also gives more attention to those names that includes both of these terms. It helps to build their trust which can be later solidified by offering fast and quality freight services.
However, it is also recommended to use these terms in your name after completing the copyright process. It generally offers a view that the company name is protected by the official law, hence doing any kind of infringement against it can bring trouble to the offenders.
3. Best Logistics Company Name Ideas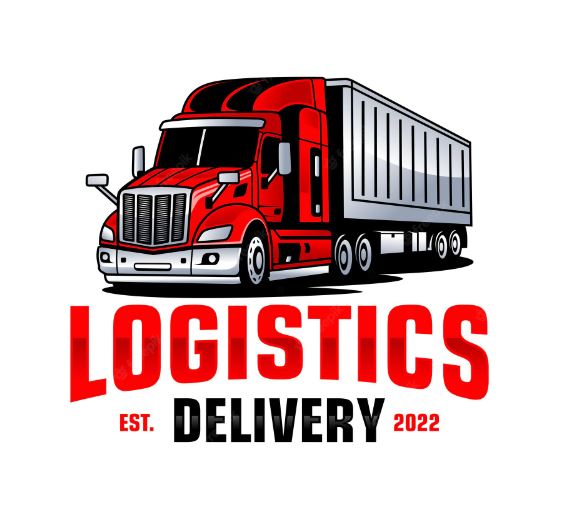 Finding a catchy trucking logo and company name could be difficult if you do not have the right knowledge of naming. If you are struggling to find a catchy name for your business, take a look at the list given below.
Kingston Movers
Royal Logistics Solutions
Primal Transport Company
Nomad Logistics
KGF Global Transport
Blue Transportation Worldwide
Fast Freight Company
BetEx Logistics LLC.
DK Express Solutions
Rickson Transportation Master
Dallas Express Freight
Hyper Fast Logistics
Luxury Transport Services
Rapid Goods Transportation
White Star International Transport
4. Catchy Transport Company Names
Picking a catchy transport company name is important to get a quick recognition in the market. It helps you to get noticed quickly, provided you are also doing other branding jobs effectively. Here are some the examples of catchy transport company names you could use for your freight business.
Continental Logistics
Urban Transportation Solutions
Airborne Logistics LLC.
US Logistics Express
Royal Worldwide Transport
Supreme Logistics Solutions
Intercontinental Transportation
Quicklime Transport
X5 Transport Services
Elite Freight Company
Premier Goods Transportation
Deluxe Logistics Corp.
Green Box Transport
Cheetah Logistics LLC.
HiFi Transport Hub
5. Creative Trucking Business Names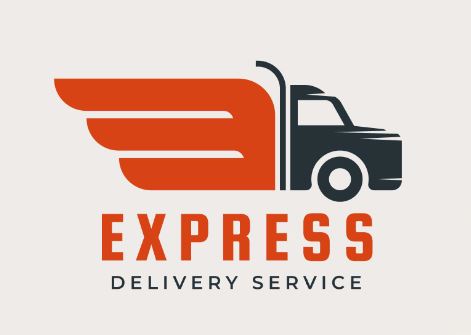 Selecting a creative business name will always help you to grab the market attention. It will give your freight company a standout presence among all the conventional names in the market. If you are wondering how these creative names should be selected, take a look at the examples given below.
Star Boom Transportation
Black Panther Logistics
Express Logistics Company
Ignite Freight Solutions
Arrow Star Transportation
Mickey's Freight Hub
Agile Transport Company
Stellar Logistics LLC.
Fast Movers
Bridgton Transportation Corp.
White King Logistics
NY Express Trucking
Horizon Transport Solutions
Swift Movers
Western Freight Express
6. Top Rated Transport Company Names
You can choose different types of names for your trucking company based on the given requirements. However, there are some tags that are considered more important. These top rated names helps to attract more attention of the market. Here are some of them given below.
Logistics Masters
USA Express Transit
Worldwide Trucking Experts
Florida Freight Company
Fast Track Transport
Blue Galaxy Logistics
Rapid Rhino Transport
Kingston Apex Transit
7 Star Transit Company
Airlink Regional Logistics
US Goods Transport
Roadrunner Transportation
American Transit Express
Red Steel Logistics
Europe Transportation Masters
People Also Ask (FAQs)
It is considered that company names can build a strong impression among the customers. It is the first thing that comes to their notice, hence it should always be created properly using the right terminologies.
It is always advised to create transport company names with a bit of uniqueness. It helps to give logistics companies a distinctive identity in the market that also allows them to stand out among others.
To create a transport company name, you have to look into various factors. At first, you need to research the market and then analyze your target audience. This will help you to come up with an exact name that is needed for market branding.
Transport company name generator can help you to create different names for a logistics company. It just requires a targeted keyword and the rest depends on the generator itself. However, it is best recommended not use them because these names are randomly created.
There are many logistics companies popular in the world. However, some of them are ranked on top of the market list. According to the stats and figures, DHL is considered the best logistics company in the world.
Final Words
That brings us to the end of this blog in which we have discussed different types of transport company names that you could use for the branding of your logistics company. Being a business stakeholder, it is very important for you to pay attention on the selection of these names. They are primarily responsible for company's personal branding, allowing you to build a strong impression in the market. This article has defined some of the best naming examples you could use for the trucking company. Just make sure to select them keeping your target audience in mind, so that your company's branding can be solidified as per the given requirements.
Meanwhile, if you are looking for a branding agency that can help you create variety of transport company names, contact us today. Our branding experts will help you to come up with the best logistics business name, rightly as per the needed requirements.