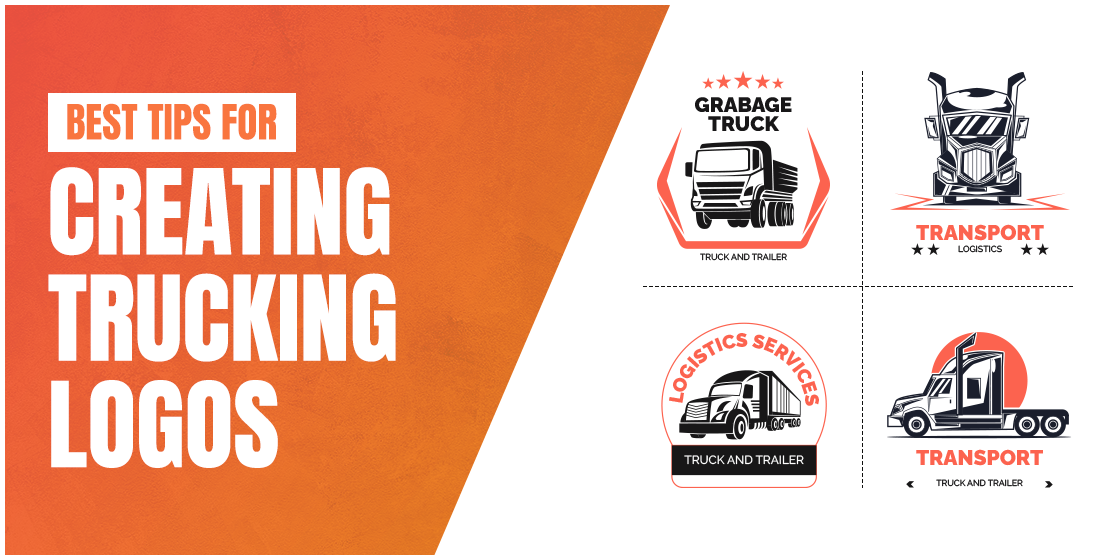 Learn How to Design Stunning Transportation Logos Easily
The ever-growing industry of trucking has seen a rapid rise in the last few years. People have started to send more and more goods to their loved ones by trusting these trucking companies. It has also increased the level of competition in the market, forcing companies to think proactively about their branding. Their trucking logo is therefore termed very important in this regard, as it is the first thing that showcases their identity to the customers.
To design a creative transportation logo, you need to keep a few things in mind. It is not a job in which you can just randomly design any logo. Instead, you have to go through a process to wisely design an emblem for any trucking company client. The reason is that this industry operates in a much larger sector and has got elite level partners. It is therefore necessary for these companies to design a logo that can strongly represent their identity.
If you are also looking to design a trucking logo for your company that can instantly grab people's attention, take a look at the tips given below. These tips will help you to understand the concept of a trucking logo and how it should be designed perfectly.
Let's first understand why the trucking companies need quality transportation logos.
1. Why Using Quality Trucking Logo Matters for Businesses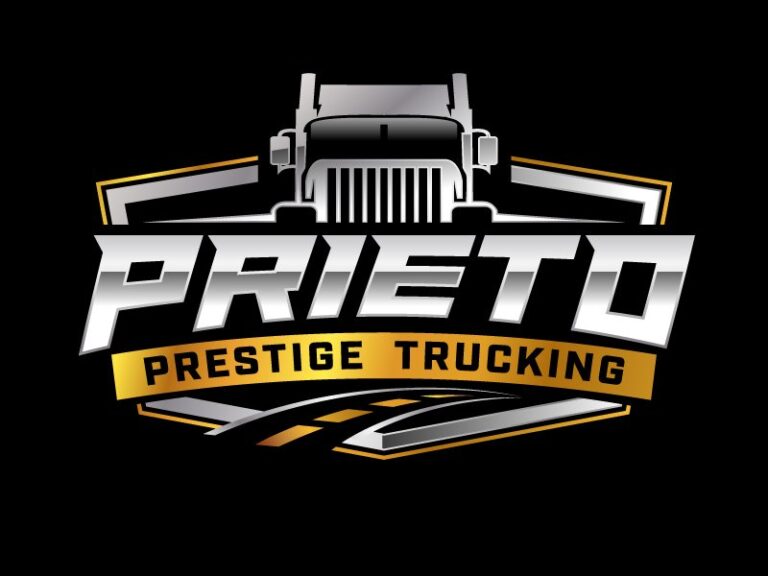 Branding is important for every organization. It is something that gives their services prominence in the market and allows them to reach a wide set of audience. The most important thing in branding is undoubtedly the company logo. It showcases the main identity of the company, allowing people to know about its products and services.
Just like other organizations, the trucking companies also heavily rely on their brand logos. It is the main source of their branding that enhances their promotion in the market. Not just the local sector, but these trucking company logos also get attention in the international market. That is why their quality designing is quite important for these companies. They do not want to compromise on their identity, hence they always prefer to hire top logo design services to do this job.
These companies offer reliable logo designs to them according to the given requirements. They understand their values as an organization and what type of freight services they offer to the customers. All of these are represented in the logo design, allowing the company to demonstrate their services strongly.
2. Tips for Trucking Company Logos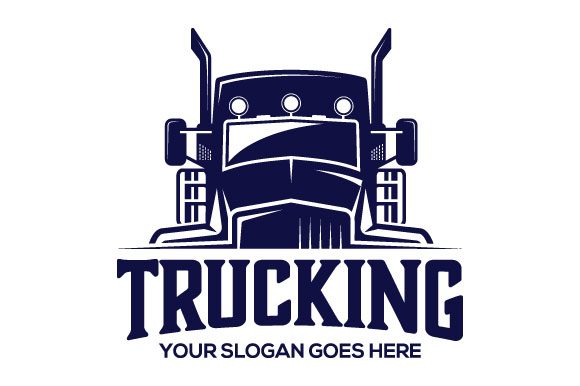 In order to design spectacular trucking logos, you need to keep some important tips in mind. These practices simplify the designing of these logos. They help to provide different types of ideas in the design, allowing you to create quality stuff.
Here are some significant tips that will help you to create stunning transportation logos. Let's take a look at them in detail below.
2.1 Prepare a Brief
It is always recommended to prepare a brief before starting any type of graphic design project. It helps you to chart out different things at the start, so that anything in the later stages cannot be misunderstood. Every professional designer knows the importance of preparing a brief. It simplifies their job in creating any type of graphic design, provided they have outlined all the points smartly.
When designing any brand emblem such as a trucking logo, you must prepare some points at the start. These points will highlight all the things needed in the design, allowing you to shift focus on them at the given stage. This simplifies a lot of things, and doesn't create any confusion in the design.
The trucking logo is itself a difficult emblem to design, hence preparing a brief for it is certainly a good idea. Just make sure to write every possible designing point briefly in the document, so that your later designing tasks can be simplified.
2.2 Conduct the Research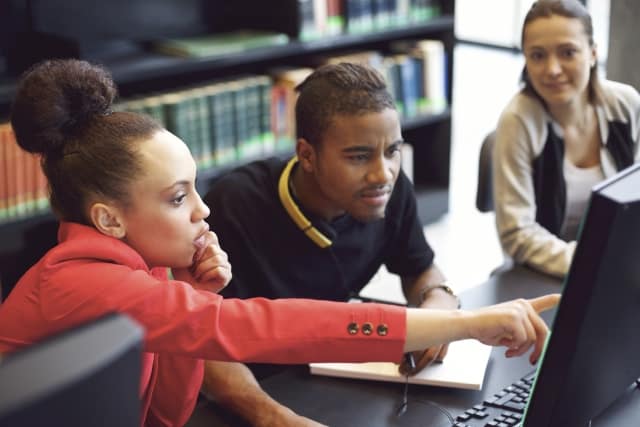 After preparing the brief, it is now time to start the research process. This is also a very crucial stage in which you will research the trucking logo from different aspects. It will give you tons of ideas, precisely according to the requirements of your brief. This will provide better results in terms of giving insights about the latest industry trends.
These insights can later transmit into the actual design if you will gather them according to the requirements. That is why their research is very important in the first place. It will not only help you to learn important designing things, but will also provide crucial information about the competitors' work. This way you can plan your logo design better without missing any significant thing.
Though the research phase can take a long time, but it will ensure to offer crucial points needed for a good trucking logo design. The competitors research part will definitely be most important because it will let you know how others are creating their trucking company logos. Looking at this research, you can choose the design elements better rightly as per the transportation logo requirements.
2.3 Choose Tools and Softwares
The selection of tools and softwares required for trucking logo design is also an important job. Many beginners do not select the right tools to design the transportation logos. Basically, they don't have the knowledge about the right tools required for such a job. They randomly pick the tools without having any prior knowledge which eventually results in the lack of design quality.
Meanwhile, it should also be noted that some tools are not made for beginners. Their functions and features are quite advanced that only a professional could use them with proper knowledge. Though their designing results are also great, but they mostly require skilled hands at the work.
According to popular choices, Adobe Photoshop and Illustrator are preferred more for logo designing. They offer dozens of features to design a range of artwork. Not only logos, but you can also use Photoshop for flyer design, banners, business cards and more. It is a top software that provides great quality design, provided you use it with the right methods.
2.4 Pick the Icon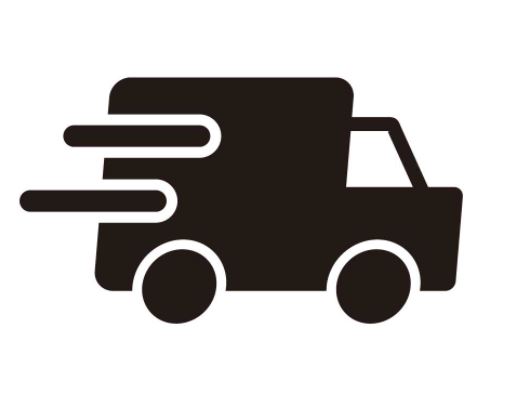 Picking the icon for your trucking company logo is a highly important job. It is the main thing that illustrates your brand identity, allowing people to understand its motive. This icon will be shown on all of your branding elements, so make sure to pick it considering the right options.
If you are designing a new icon yourself, make sure to first work with a concept. Think about it in detail by keeping in view the brand theme in front. It is not necessary to just pick a truck icon for the transportation logo. You can go for any other icon if that suits your brand theme.
On the other hand, if you are not finding the right concept to design an icon, take a look at the premade samples given on the web. There are many sites available where you can find free icons for a trucking logo. You can download and customize them easily according to your requirements. From colors to sizes, you can change everything in them as per the given demands.
Some of the top sites where you can easily find the free icons include Freepik, Shutterstock, Vecteezy and more. They offer high class premade icons that can be easily used in any type of logo designing.
2.5 Select the Font
After picking the icon, next you have to do is to pick the right masculine font. It is an important thing in which many designers often fail while selecting the font. Some try to go for random fonts, while some prefer to choose extra stylish typography. This approach works well when you have got the right knowledge about the brand theme. It provides better understanding about the logo which eventually offers ease in picking font style.
The best way to find the right font for a trucking logo is by looking at the lettermark used by top trucking companies. It will let you know the practice of these companies, how they have made different types of logos using quality typography. Generally, most of the trucking companies use bold typography on their logos. It suits their brand emblem, giving the whole logo a strong look.
If you are facing difficulties in finding the right trucking company logo font, try some of the free fonts available online. You can find plenty of them on different marketplaces made according to the transportation company's demands. These fonts can be easily customized with your preferred colors and style, rightly as per the latest trends.
2.6 Create Logo Design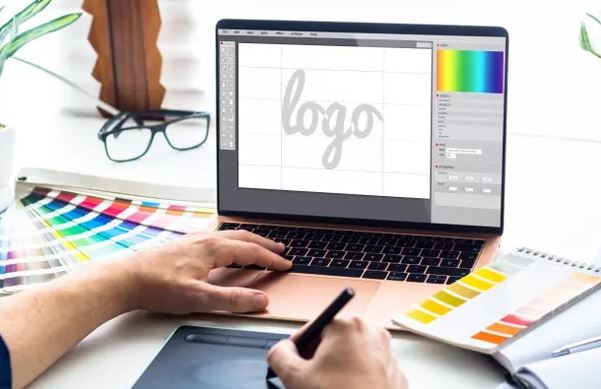 Once all the prerequisites are done, move towards the main task of logo designing. This would take a decent amount of time because you will be investing a lot of effort in it. As a designer, you have to engage all of your creativity in this process. The elements you choose for the transportation logo should precisely emulate the main services of the company. This will give your logo a better chance to describe the business identity and attract customers towards it.
Meanwhile, before designing a trucking company logo, try to work on a raw concept. This will help to clarify various things about the required trucking emblem. You can also share this concept with the clients later to get their feedback. It will allow you to rectify the mistakes in the logo before creating a final design. This will save a lot of your efforts, as well as time required for the correction process.
Once the concept is finalized, you can quickly turn it into the real logo design. It will definitely ensure better quality design that will not need much overhaul or changing in the later stage.
2.7 Finalize & Present the Logo Design
After completing the whole design, recheck it again for any missing loopholes. If there are any present in the logo, try to fix them according to the requirements. Just make sure to follow the client details in this process, so that the final changes would be done as per the needs.
Once you have completed it, handover the trucking logo to the clients. Always remember to send them in the correct file formats, so that your clients can easily open them. It is best recommended to send the logos in vector file formats to the clients, as they are easily customizable.
Frequently Asked Questions
The basic purpose of a trucking company is to provide seamless goods transporting services to the customers. It should also take care of the timely delivery, so that no one gets frustrated with the late arrival of their orders.
A trucking company logo represents the official identity of any transportation company. They are used for marketing purposes, allowing the organization to present their theme smartly to the customers.
The trucking company logos are important because they represent the identity of a transportation company. Their designing is therefore very important because they are generally used for company branding services.
Creating a trucking logo can be difficult if you don't have any knowledge about designing. The best way to do it is by conceptualizing the whole concept and then creating the logo according to it.
The transportation logo must be designed carefully keeping few things in mind. The most important thing needed in this logo is the selection of the theme. It is responsible for defining the whole identity of the business properly in a professional manner.
Conclusion
That concludes our entire article in which we have discussed the trucking logo in detail. This emblem represents a vast industry that is growing seamlessly with each passing year. The designing of these logos is therefore termed very important because they represent the identity of top level transportation organizations. Any mistake cannot only derail the quality, but also the image of their business in the market.
Using these tips, you can design these trucking company logos with perfection. These proven techniques precisely simplify the designing process of the logos, enabling you to finalize them as per the required demands.