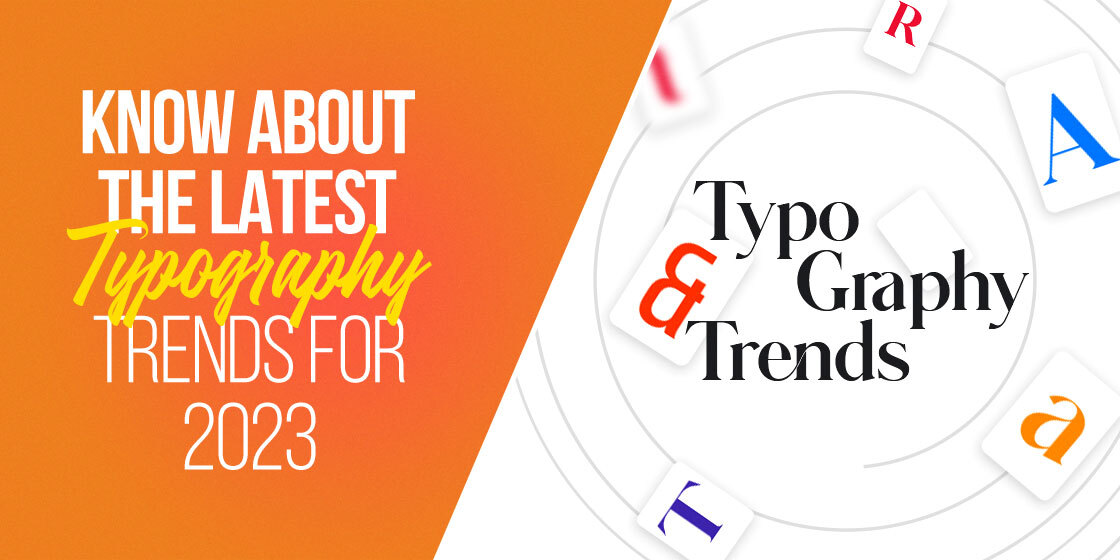 Know About the Best Font Classes That Can Help Your Content Grab Attention
For every branding material, you must need a content that can engage the minds of customers. It plays a crucial role to define your services and let the people know why your company is different from others. Meanwhile, to make that content look prominent, you must also need to select a typeface that can instantly grab everyone's attention. This rule looks quite ordinary to some people, but it is very important when it comes to highlight a content that is precisely written to extract sales. It is therefore crucial to know key typography trends for 2023 that can bring magic in your branding content. They will make sure to not only highlight your headings, but also make them actionable for the readers.
With the advancement of technology, typography classes have been advanced to facilitate new rising trends. Earlier, people only had very few choices in the stack, but now, they have got plenty to work with. From simple sans serif to masculine fonts, there are tons of typography classes that could be used in different types of places. Their selection based on the given requirements depends on designers purely. They are the ones who decide which typography should be used to style up a particular content that can engage the targeted customers quickly.
In this article, we will discuss precisely about font classes that will become important for branding in the coming year. This will give you a brief idea about key typography trends for 2023 that should be kept in mind. So, let us first start from the basics understanding why typography is important for a content that is used for marketing in branding materials.
1. Importance of Typography in Branding

We all know that branding depends a lot on the visual depiction of various promotional materials. It includes different things such as banners, flyers, business cards, and more others. All of these things are also precisely created with a catchy set of content written with an actionable pitch. However, it has been seen many times that this branding content fails to perform even after having quality words. This confuses the marketing experts, as they fail to understand that problem lies somewhere else.
It is basically the representation of that content that doesn't help branding materials to get the customers' attention. Precisely, the typography style of content plays a huge role to attract or push away the interest of people. It is a fact that nobody wants to read a content that is written with a dull and boring typeface. It just does not attracts the eyeballs which as a result do not gives content a chance to perform very well.
Therefore, choosing a catchy typography class that can instantly grab attention is important for branding elements. It is a fact that works for all types of materials, ranging from brochures to business cards, and more others. Their selection also depends on the overall theme, hence a designer must need to analyze that as well.
2. Creative Typography Trends for 2023
To make any branding campaign successful, you cannot take old school graphic design services and techniques. This approach doesn't help companies to showcase a modern look to the customers. It portrays the same old image to them that is now becoming outdated in the market. It doesn't matter how creative your branding content is, if the visuals aren't strong then nothing will work in your favor.
The selection of content typography is therefore termed very important. It is the first thing that makes the content of the branding material prominent. If you will not pick a font class with an eye on the modern trends, then your content will definitely struggle to perform. It is therefore important to know latest typography trends for 2023 that can make your content presentation solid. These font trends will highlight all the classes that could be used in the writing of branding content.
Let's take a look at them in detail below.
2.1 Unique Vintage Style

Many of you will wonder why a vintage font style will rule the market in 2023. Well, your curiosity is valid, but the level of thinking out of the box marketing ideas is a little bit low. Basically, vintage style never gets old, and you will always find it helpful to get customers' attention. This fact not just applies to classic vintage typography, but every element you will see in the world of graphic designing. People really like these designs because it showcases a unique nostalgic feel to them. Though the overall theme should not be vintage, but some specific elements like typography can be used in that manner.
Today, you can find many vintage typography styles available in the market. You can pick the best one among them based on your branding requirements. Ideally, recursive style looks best in the vintage typography. You can find many examples of recursive fonts in the industry, as they are loved by every designer. They bring a perfect vintage style in headings and taglines, allowing your content to establish a unique identity in all branding materials.
2.2 Bespoke Sans Serif Classes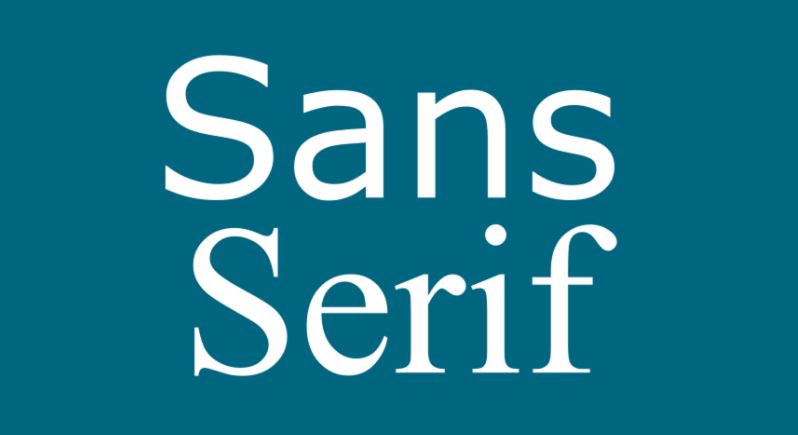 Many people think that sans serif is a conventional typography class that is only used in documents. This perception is partially true because many sans serif classes are used commonly to write articles, blogs, essays and more others. It is also not a new class, as people are using sans serif from last many years. However, recently, some new amazing styles of sans serif have been introduced in the market to build a fresh perception. Though these font classes belong to sans serif, but they have got a very unique appearance. They do not look like the old-school sans serif, which is what places them in the upcoming typography trends for 2023.
The new sans serif font classes can be used for writing in different types of places. Earlier, people only had the option to use them in general purpose write-up. However, the emergence of new stylish classes has expanded their writing reach. They really look amazing as the styles are very unique and distinctive from others. From billboard banners to digital advertisements, they can be used at multiple places where companies are required to showcase a modern approach.
2.3 Expressive Typography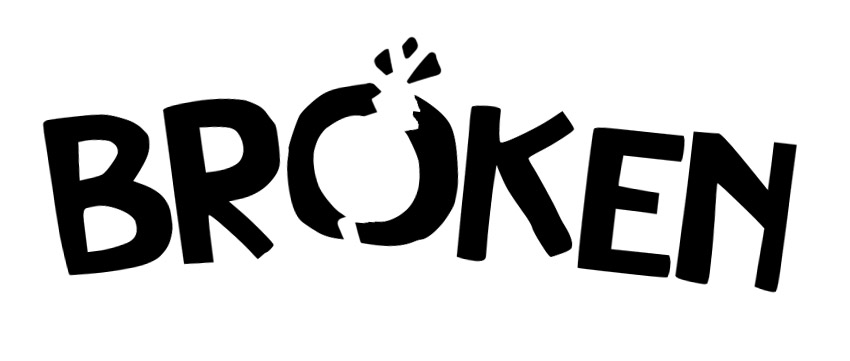 An expressive branding content always gets the edge to extract sales from the market. It is natural fact that applies to every content type written with a strong flare of sales expression. Keeping this perception in mind, many expressive font classes have been introduced in the market lately. These fonts really look expressive as their styles are molded in that particular fashion. Some people have seen them while some have not, so the coming 2023 will certainly put them in a limelight of content typography. These fonts are perfect for big commercial banners, as they are used precisely for promotional activities.
Considering the upcoming typography trends for 2023, it can be said that expressive typography will take a center stage in the market. It has already become a top choice of many designers, thus the trend will continue to grow more. Besides banners, we will most likely see this typography in digital advertisements as well. They are also considered a great promotional material that allows companies to market their products among thousands of customers.
2.4 3D Font Class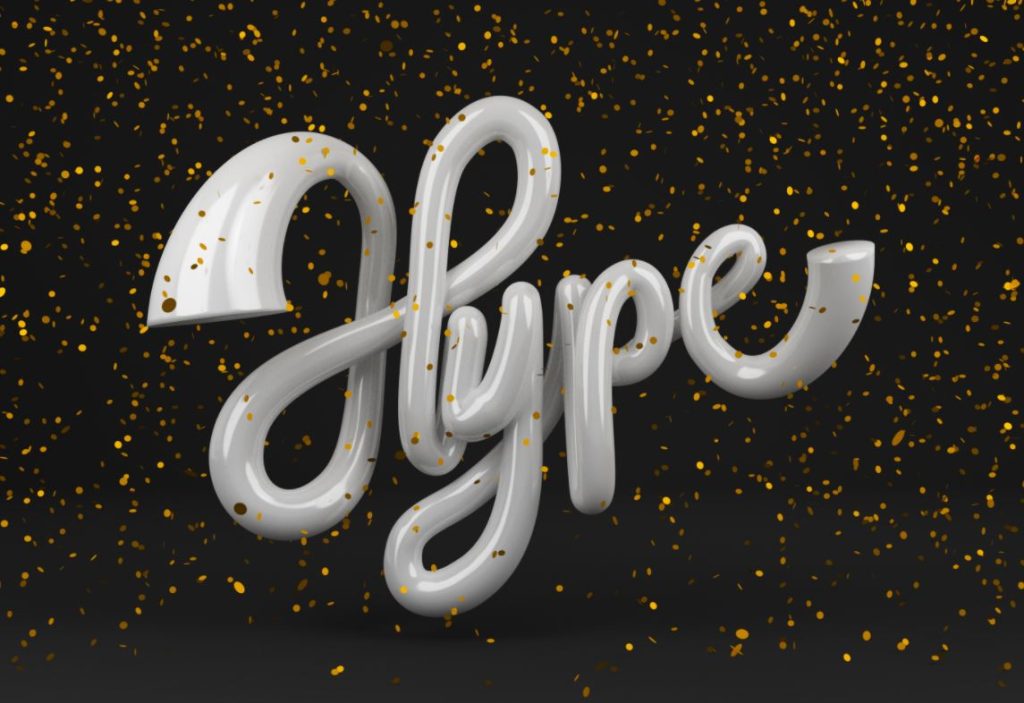 We all know that modern graphic designing is incomplete without 3D effects. It is seen as a compulsory part of designing that makes the overall theme very interactive. Now, this 3D effect is not just limited to graphic design, but it can be also seen in different typography styles. This is certainly a new thing that amazes many people. It makes the content on any design look highly alluring, allowing the message to hit straight to the people. By visuals, it looks bold, but you can always customize its thickness or inner style as per the preferred requirements.
The good thing about 3D typography is that it can be blended with different types of colors. It is said that the perfect application of a 3D model comes with the right usage of colors. Well, the same concept applies here, as the 3D font class looks amazing when used with a variety of color combinations. It brings a strong flare of boldness in the appearance of font that precisely attracts eyeballs at the first glance. This is what makes the 3D design different from others, enhancing the visual quality of fonts with wide margins.
2.5 Reverse Contrast Typography

With the emergence of new trends, many new typefaces have evolved during the last few years. Some of them are highly unique, as they exhibit an appearance that looks different from all others. Among few names that have got prominence lately, reverse contrast typography is the one you should definitely try out. It could be said that this style is one to watch out for in the coming year. Its looks unorthodox, which is why is quickly gaining attention in the market.
Many people have still not seen this typeface getting used commonly. Therefore, it brings a perfect opportunity for designers to use it in different types of branding materials. Like the name, it illustrates a reverse contrasting style that looks highly stunning among all latest typeface categories.
People Also Ask (FAQs)
To make any content engaging, you have to not only pay attention on its message, but presentation as well. The usage of a catchy font class exactly helps to make that presentation beautiful. It strengthens the font style that allows content to grab readers' attention.
The content of branding material is precisely written to grab customers' attention. It can be made more attractive by using creative font classes. This is what makes artistic typography important for branding materials.
Sans serif is a famous typeface class that is regularly used in different types of digital write-ups including articles, whitepapers and more others. It looks very decent, which is preferred over others to bring a professional look into the content.
Based on the requirements, people use different types of typography classes in their content. Counting them in definite numbers would be difficult, because there are huge amount of options available for usage.
Considering the emerging typography options, there are many creative classes on which you can focus in the coming year. However, some of the important ones among them include 3D fonts, futuristic fonts, reverse contact type and more others.
3. Final Words
That takes us to the end of this blog in which we have discussed key typography trends for 2023 you should know about. These font classes look very unique, hence they will be used more by the people in the coming year. Focusing on branding, we can safely say that new design trends are lately evolving and these typography classes are somehow related to them. They are created keeping in view the latest design practices, so that every company can present its branding content with a touch of modernism.
Meanwhile, if you are looking for a branding agency that can help you design quality promotional materials, get in touch with us today. We will assist you to create unique designs for brochures, business cards and other materials, rightly as per the latest trends.