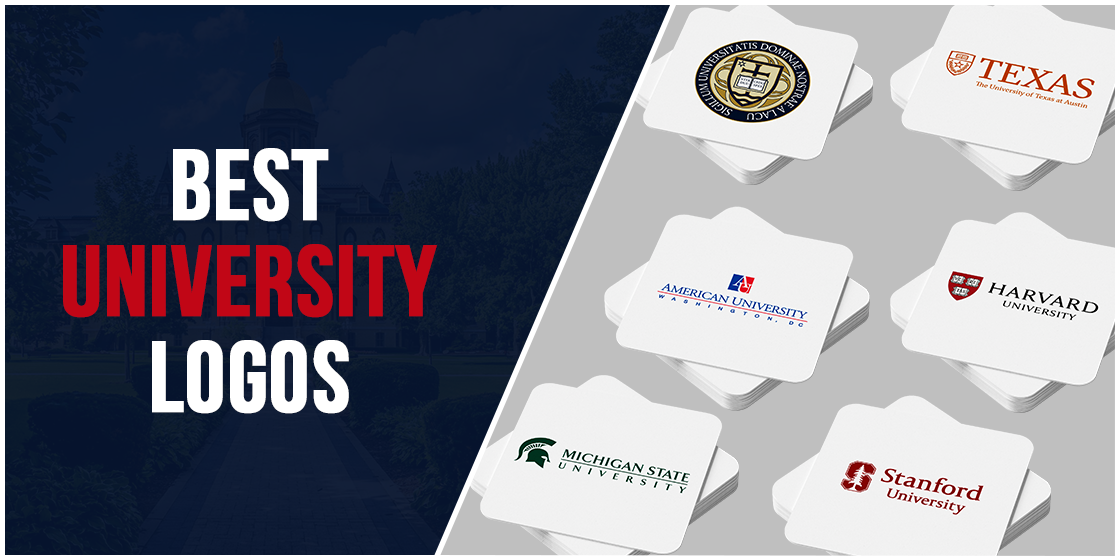 Take a Look at the Top University Logos Renowned in the Market
Every university represents its brand identity by using creative logos. It not only signifies their values, but also describes the uniqueness in their identity. The designing of these university logos also requires great technical knowledge. They include different types of elements depending upon the background and services of the university. These elements require proper demonstration in the logos, so that people can find their relevance with the institution.
Nowadays, universities pay high attention towards their branding. The rising competition in the market has forced them to think about new strategies of branding. That is the core reason why educational institutions do not just focus on conventional marketing. They also focus heavily on digital channels, as it has also become a great medium to attract traffic.
As a professional educational institution, you need to focus on both of these channels. Your branding using quality university logos can help you attract thousands of people from these platforms. It is therefore advised to take help from any professional logo design agency to create quality logos. They are pretty good in designing different types of university logos, as per your given requirements.
In this blog, we will take a look at some of the famous examples of real world university logos. This will let you know their basic design features and what makes them unique among others. Let's first understand why using creative logos is important for any university.
1. Importance of Quality University Logos
Being a professional institution, it becomes highly important for any university to maintain its identity. The first thing that counts precisely in branding is the usage of creative logos. They are highly important in marketing and must be created carefully considering all the institutional details.
The university logos are also termed very important for merchandising. This is indeed a proven way to grab more eyeballs towards your brand. Many marketers utilize this technique to elevate their market reputation. They know that people like to take on branded apparel products in routine activities. It not only helps them to build engagement, but also market the organization effectively in the industry.
Hence, the usage of logos on merchandising products becomes highly important for the relevant institutions. It provides their representation a great impetus, perfectly in a professional manner. From jerseys to caps, these university logos make the merchandising products highly attractive and engaging for all types of people.
2. Types of University Logos
Before creating university or school logos, it is important to understand their different types. Nowadays, you can find various kinds of logos used by universities. Some are made conventionally, while some are created as per the latest standards.
Here are some common types of logo that you should know about. They are used with different combinations of colors and styles as per the requirements of educational institutions.
2.1 The Shield Style University Logos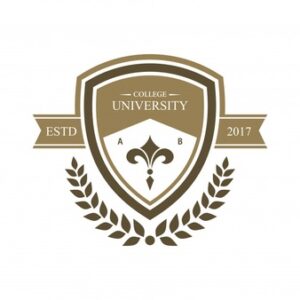 Most of the universities prefer to create their logos showcasing a shield. It can be said as an evergreen style of university logos that looks very engaging and attractive. There are tons of university logo examples available in the market that use the shield style such as the Harvard University logo, Princeton University and more others.
Generally, a short slogan is also used with this type of logo. It defines the true values of the institution or sometimes its historical background. Either way, you can use any creative slogan with this sort of logo, as it brings more boldness in the illustration.
2.2 Depiction of Building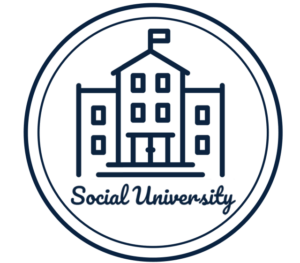 Many modern universities are moving towards a new type of university logo created with an illustration of a building. This looks very decent and artistic, providing a subtle branding image of a university. Some of the top examples in this regard include University of Denver, Hillsdale College and more others.
Though the overall design of these logos also takes up a bigger horizontal area, but they still offer a very professional image. They are also designed with a single color tone, as it showcases a good flare of uniformity in the design.
2.3 Simple and Decent Typeface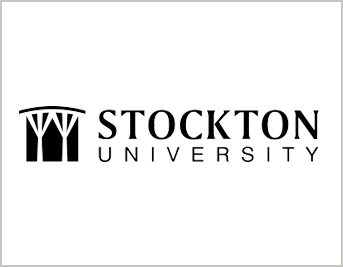 Some universities just want to promote simplicity in their logos. That is why they use masculine fonts in the logos. This helps them to offer a very decent view of the logo, allowing everyone to understand it easily. You can find many university logos created with a simple typeface, such as University of Idaho, Berkeley University of California and more others. All of them are made with a simple typeface, providing a neat view of the whole logo design.
2.4 Overlapping Letters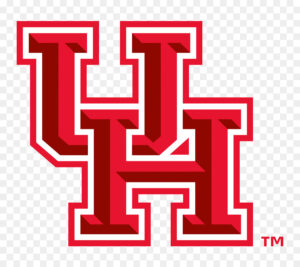 When it comes to creativity, you can use different types of ideas in the university logos. The one most popular among them is the usage of overlapping letters. It does look very unique and catches your attention quickly. Generally, the main initials of the University name are used for overlapping letters. This makes them look very catchy as compared to the conventional logos, encouraging people to take note of the design.
Some of the famous university logos that are made with this style include University of Delaware, North Dakota University and more. They look quite attractive and striking among others, offering a real creativity in the logos.
3. Best University Logos to Take Inspiration
The designing of university logos requires you to know about various things. Being a beginner, if you are short on ideas on how to design a logo for any university, take a look at these examples. They are created with ingenuity to express the real values of the institutions, perfectly in a professional manner.
3.1 University of Notre Dame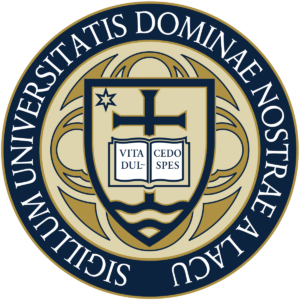 University of Notre Dame was founded long ago in 1842 by the renowned French priest Edward Sorin. Since then, it has remained a symbol of top level education in the world due to offering great academics. The logo of the university is precisely created to represent its historical value to the people. It looks very engaging and provides a stunning bold identity of the institution.
Looking at its overall structure, you can clearly analyze the idea behind its design. It strongly represents the identity of a catholic institution. This makes its whole illustration highly unique, allowing the people to understand the true standards of the university.
3.2 Harvard University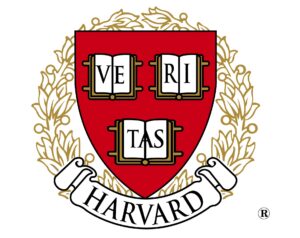 Harvard University doesn't need any kind of introduction. It is one of the most reputed professional institutions in the world that has got a great historical value. People from all around the world aspire to join Harvard University due to its amazing educational standards.
The logo of the university is delicately crafted as per the modern design trends. It looks simple and clean to the eye, providing a subtle image of the university. This logo could be a good pick for you to take the design inspiration. It offers a great neat look that is termed suitable for all university logos.
3.3 American University

American University is also a reputed national institution located in Washington. It has always remained a top choice of many students throughout America. Apart from great academics, the university is also renowned because of its extracurricular activities.
Talking about its logo, you can clearly see the richness in its design. The beautiful combination of red and blue makes the whole logo highly attractive. Its color tone also resembles the theme of the American flag. It defines how to build color relevance in the logos, precisely to show some sort of special connection.
3.4 University of Texas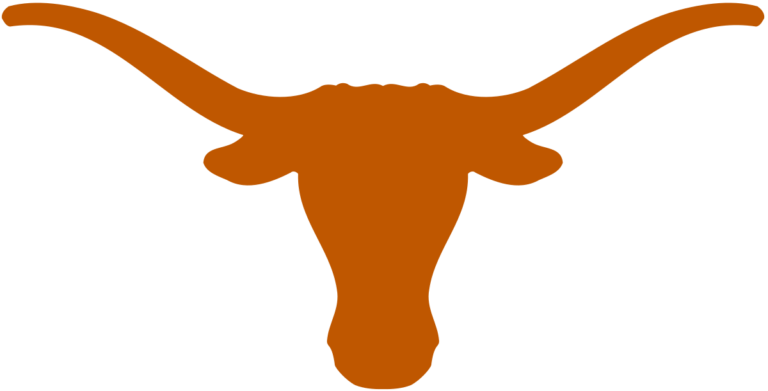 If you want to design any university logo boldly, take a look at this amazing example. The Texas University logo looks quite fierce with an illustration of a longhorn bull. This particular symbol is precisely chosen to show a flare of compactness in the logo. It also represents all the sports teams of the university which is indeed a great characteristic of this logo.
The brown color in the logo stands for consistency and stability. It makes the whole logo representation very subtle as well as attractive. This is the major reason why other branding elements of Texas University are also designed using brown color. It helps to bring uniformity in the elements, so that people can find a good relationship.
3.5 The State University of New York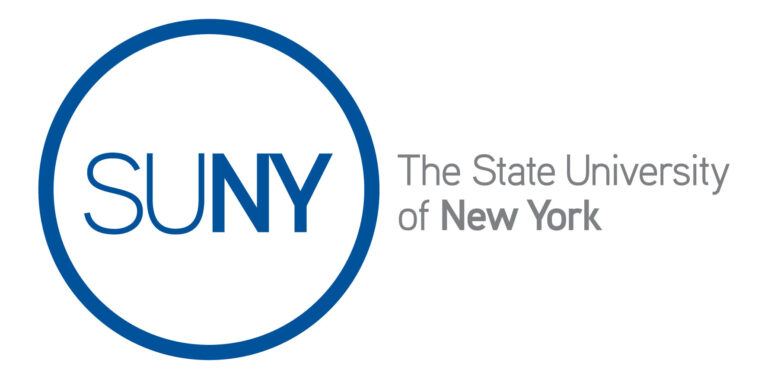 It is not always necessary to design a university logo with rich colors or style. Sometimes, you need to just keep it simple in order to showcase decency in the logo. The State University of New York logo is indeed a fine example for that.
It is artistically created with a simple design and neat typography. The acronym "SUNY" used in the logo stands for The State University of New York. It makes the whole logo very catchy, allowing the design to creatively stand out from others.
3.6 Michigan State University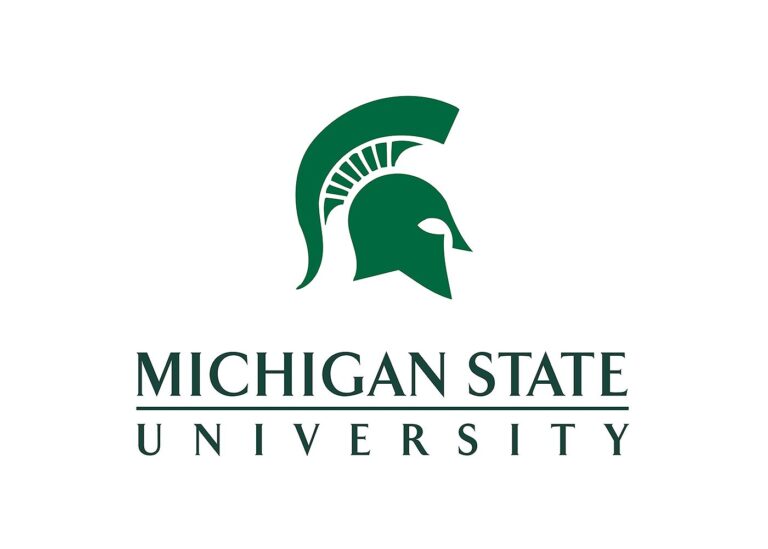 Michigan State University was founded in 1855 and it is still considered as one of the top educational institutions in America. People from around the world regularly enroll in MSU to get quality education. The official logo of Michigan State University is also designed quite creatively. It includes a green Spartan in the logo which perfectly shows a bold image of the institution. If you are looking to design a university logo with a bit of uniqueness, take a look at this logo as it is a fine example of bold illustration.
3.7 Stanford University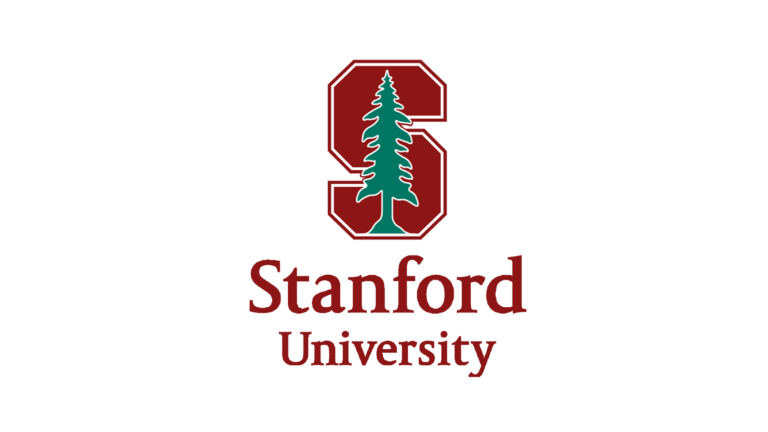 Stanford University is also one of the highly reputable universities in the United States. Located in California, Stanford university is a top attraction of many national and foreign students. The logo of Stanford University is designed with a lot of simplicity. The redwood tree in the logo looks very clean and brings a flare of calmness in the emblem. It is certainly a great example of a simple university logo that is designed with a subtle perfection.
Frequently Asked Questions
The primary purpose of university logos is to demonstrate the unique identity of the institution. It helps the people to know about the university's branding symbol and its exclusive representation in the market.
To design creative university logos, you have to consider different aspects of the design. From typography to colors, everything should be picked perfectly knowing the exact branding requirements of the university.
There are different types of university logos used in the market. The most famous among them includes the shield, building structure, simple wordmarks and more others.
Currently, there are many university logos famous in the world. Some of the top rated among them includes University of Notre Dame, Stanford University, John Hopkins University and more others.
You can find free vectors for University logos from different sites. The best platforms where you can download free university logo samples includes Freepik, DesignEvo, depositphotos and more others.
Conclusion
Logos are termed important for the representation of any educational institution. They not only let the people know about its identity, but also come handy in various types of promotional activities. That is why the designing of university logos is always considered an important job. It describes the theme of an institution, so that people can know about its unique market identity.
In this blog, we have discussed a variety of things about university logos. From common types to famous examples, we have listed all the important stuff you will need to design a proper logo. Meanwhile, if you want to get readymade university logos from the expert designers, get in touch with us today. We will help you to design quality logos that can grab people's attention quickly.