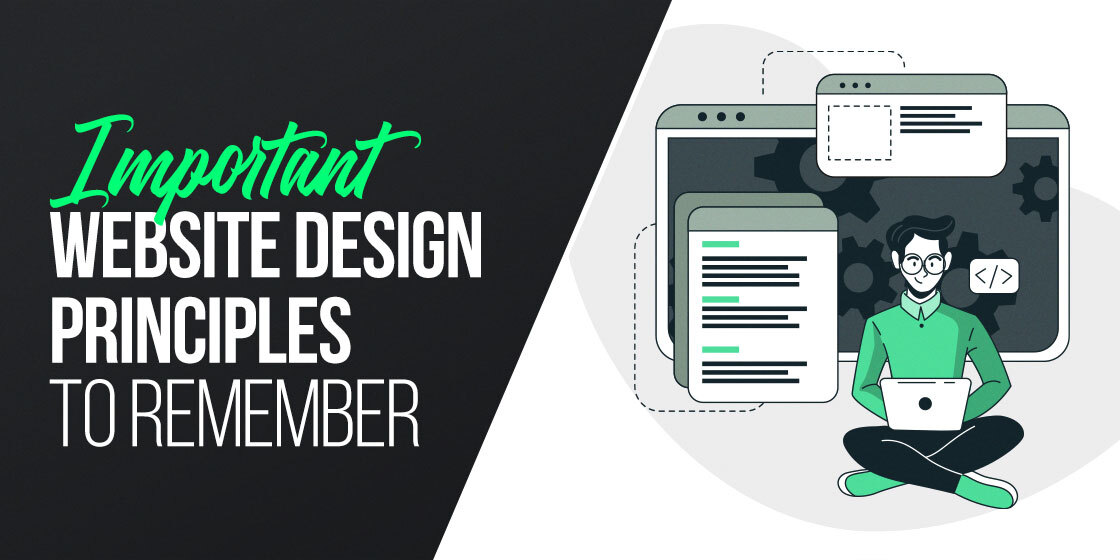 Learn About the Core Practices to Design Any Website Interface
To create an engaging web design, you must need to know few important points. It has been noticed many times with the designers that they do get confused in the middle of the process due to not having enough web design knowledge. They mostly start with a random plan to design any website which usually fails just at the middle of work. It is therefore important for everyone to understand key web design principles that provide perfection in the work.
The knowledge of web design methodologies and principles help developers to move forward in the right path. They do not get distracted by anything once they start to follow a definite process. It leads them to develop correct UI/UX design that is required by the clients. It not only saves their time, but also lot of efforts in the overall process.
By following key web design principles, you can also develop interfaces that can run on multiple platforms. These principles certainly offer a lot of benefits in which some will be defined in this article. We will also discuss these key practices in detail below to let you understand how significant they are for offering quality web design services.
But, before moving straight into that discussion, let us first understand why working with web design principles is important for UI/UX designers.
1. Importance of Using Web Design Principles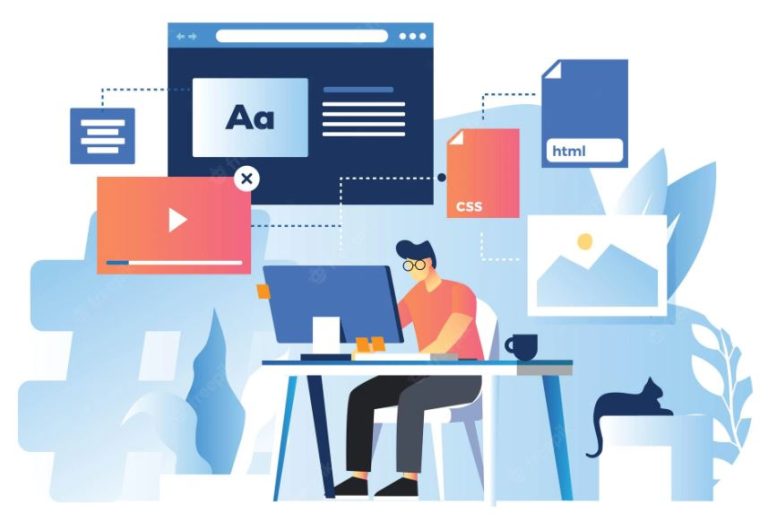 To design an interactive website, you need more than just skills. It is a fact that technical proficiency plays a major role while designing any website, but sometimes, a definite set of rules also makes the job easy. Those web designers who are new to the field, must need to pay attention to this fact. They usually get stuck during the design process due to not having any pathway to follow. It is certainly a very crucial thing that allows you to design any web page or website with dedicated perfection.
By working with design principles, you can always ensure to have quality results. The reason is that these points help you to do everything correctly right from start to finish. Whether it's the selection of themes or finalization of design tools, you can do everything right once the process has been defined at the start of the work. It lets you know how much time the project will take and what type of design practices will be involved in it.
So, following web design principles to develop a catchy UI interface seemingly looks very important. It gives a focused pathway to complete the job, no matter how difficult or critical the design requirements are. And not just for web design, but these principles can also help to develop interactive user interfaces for mobile apps. The rules are generally the same, hence they can be used at multiple places where designers are asked to deliver perfection in the web design.
2. Key Web Design Principles to Know About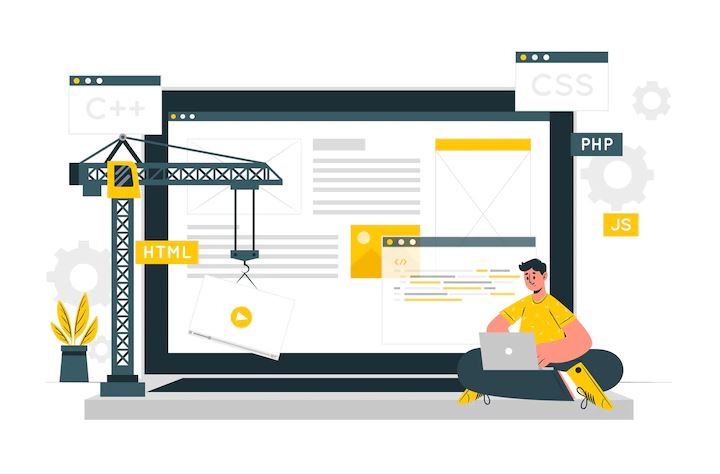 As a beginner, you must need to learn few techniques before starting the extensive journey in the field of web designing. These tips help you to move forward with a correct mindset, so that every project can be handled and completed as per the best practices. Those people who do not pay attention to the basic web design principles, often faces difficulties during the work. Their random design processes are not good enough to handle critical designing jobs. It not only confuses them, but also wastes plenty of their time in the process.
To avoid getting into this hassle, it is recommended to follow some basic tips to design any kind of website interface. These principles will allow you to work on any project with a proper focus, leading to designing a perfect website UI that can meet the demands of the modern market. Let's learn about them in detail below.
2.1 Conduct Thorough Research
Before starting any type of project, it is always advised to conduct a proper research of the market. This is not just said for a web design project, but for everything that requires quality in the end. We all know pretty well that digital products are precisely created to compete with others in the industry. From websites to smartphone apps, everything is developed with a focus to help clients and get the attention of the market. It is therefore very important to develop them with a proper market analysis, so that everything can be made as per the current web design trends.
Conducting a thorough research helps you to find out many things that are relevant for the project. It also lets you know what others are doing and how they have designed their projects effectively. This knowledge is very important because it lets you select the right tools and methods to design a website. Furthermore, you can also analyze which theme will suit best for your website and how you can use it in the design to get an edge over others.
2.2 Select a Design Theme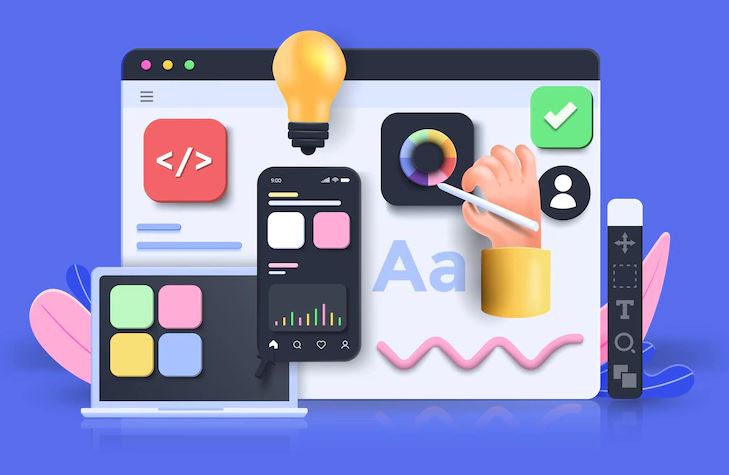 After completing the research, you would be able to determine which theme should be used in the website design. It is one of the core advantages of research that offers designers a clear view about the theme and tools required for the project. For beginners, the job of theme selection gets minimized by this process. They know which theme type will suit best for the site, as well as how it can be customized by keeping the personal branding points in check. It doesn't lets you confuse in the selection process which definitely saves a lot of your precious time.
While selecting a design theme, make sure to pick the one that relates with your brand. It has been noticed many times that designers pick very awkward themes that have got no relation with the brand. If they will pick a theme that cannot build any connection with the company, then the whole web design process is useless. It will fail to make websites as per the given demands, wasting the time of both clients and design team. So, theme selection should be done smartly after analyzing the market, as it provides better chances of precised selection.
2.3 Pick Engaging Content Type
To make any website engaging, you must need to pay attention on its content. People generally take note of all the things that are described on the website, at least serious buyers do. They inquire about the services or products after seeing their description in the content, hence it should be defined very professionally. Unfortunately sometimes, people forget about the content and only pay attention to the front-end of their websites. This perception doesn't give them much fruitful results, because potential customers do want to get educated once they plan to visit any website.
So, using a strong actionable content is very important for various types of websites. You might be thinking that what content development has to do with designing. Well, it certainly plays a major role in making the web design more actionable. Now, the type of content that should be used on the website is another debate. It is up to you to go with either textual format or graphical content to engage the incoming traffic. The selection of content type should be done by looking at your site theme, as nothing should be picked against that.
2.4 Keep the Navigation Simple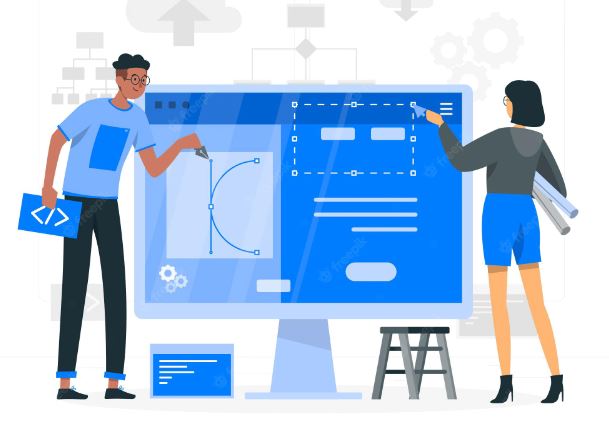 When a user visits any website, he primarily wants to navigate easily from one page to another. This is an important element of website designing that is often ignored by the developers. They do not consider the value of user experience, as how it can be strengthened by providing easy navigation on the website. People generally bounce out from those websites that looks very complicated. They have all the right reasons to leave them, because these sites have not been built with a proper navigation. Many visitors look confused where to go next after visiting the landing page, which is why they quickly opts to leave them.
So, to keep the interest of your incoming traffic intact, try to design the website with a simple and clean navigation. This will help everyone to surf through your website and its pages easily. They will not get puzzled after seeing the landing page, as it will illustrate everything neatly to them. Using proper navigation also brings better chances of conversion, because people do like to go on the checkout page after completing the purchase of preferred products. There are some graphic design websites like Figma that can help you create wireframes for your UI, which would help you approve your product's UX.
2.5 Smartly Design with Negative Spaces
It is always advised to make the front-end of your website as clean as possible. This is not just said randomly, but surely with a proper designing mindset. It is a fact that people do not like cluttered interfaces or overly used graphical content on the web pages. It makes the website look very awkward, because too many things are just stacked at one place. This is not a good technique to design any website, as it could only throw visitors away from your landing pages.
To avoid having this type of mess on your website, try to design the pages with clear negative spacing. It is a technique that helps to divide two graphical sections by having a white space. This allows web pages to look less cluttered and complicated. It enables users to easily understand all the content displayed on the pages, as white spaces smartly separates two sections from one another.
People Also Ask (FAQs)
During the last few years, web designing has emerged as an important field in the world. It plays a crucial role to make any website engaging and attractive. It offers better chances of customer conversion, if designed properly using the correct practices.
Web designing can be strengthened by following some key principles. They allow you to design any interface with complete perfection. The important pillars of these principles include research, theme selection and building clean site navigation. Together they form a perfect set of rule to design quality UI/UX design efficiently.
There are different tools and technologies available for web designing. You can choose anyone of them based on the project type and client requirements. From Angular to HTML5, there are different coding options with which you can develop a quality website interface.
To design a website UI, you need to remember few things. Firstly, you have to pick the right theme that fits to the company background. Then, you have to design different navigational features, so that users can surf and navigate easily on your website.
You can choose different color combinations while designing the interface of your website. Just make sure to pick those shades that fit best to your company theme, as it builds better connectivity with the overall branding.
Final Words
That takes us to the end of this blog in which we have discussed several important web design principles you need to know about. These tips help designers to easily work on any project without getting confused during the process. It simplifies the phases of web designing, so that you can focus properly on different things one by one. This helps to develop quality UI/UX design that streamlines engagement of people with the website. Not just for web applications, but these principles are also worth to remember for the UI design of smartphone apps. You can use the same techniques there as well, precisely with a little custom approach.
Meanwhile, if you are looking for a company that can help you to create quality websites with interactive front-end, get in touch with us today. We have got tons of experience in web designing, and are highly skilled professionals can certainly help you to develop a quality website as per the given demands.