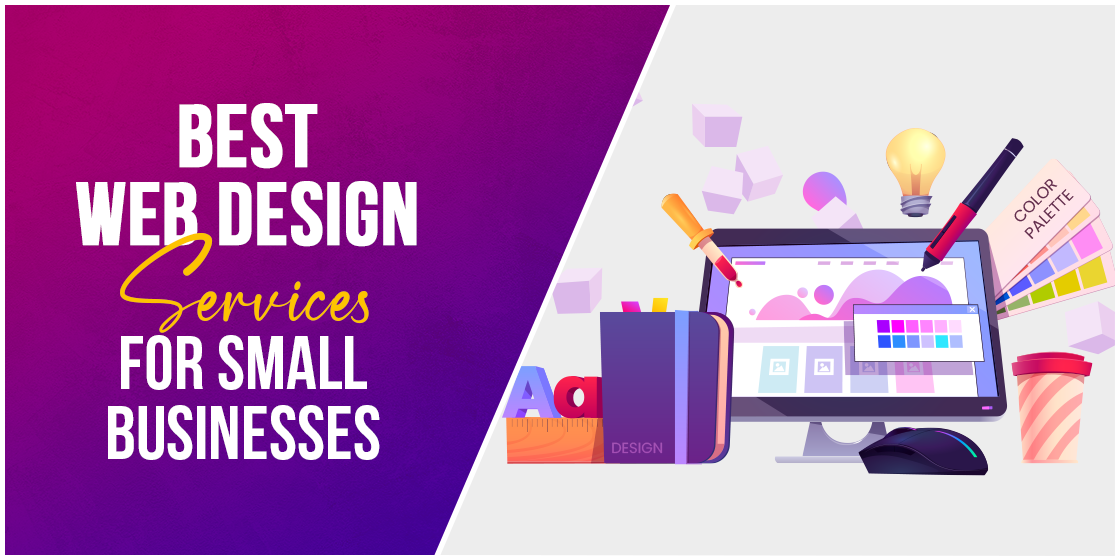 Top Web Design Services for Small Businesses Known in the Market
It is a known fact that small businesses rely heavily on growth through digital channels. It provides them an easy way to get recognized in the market, provided they use the right strategies of marketing. Using interactive websites, these small businesses target customers by showcasing their range of products. This is the main reason why marketers always tend to find those companies that offer best web design services for a small business. These agencies precisely know how to develop a website for SMBs that can help them to market products and grab customers regularly.
Being a small business, you can take great advantage by marketing these websites appropriately. Nowadays, many companies are going online to gain leverage from this emerging trend. They know that the world is now moving to the digital edge which will only grow bigger with the passage of time.
From fashion brands to grocery stores, everyone has recognized the potential of online engagement, as how it can help them to leap towards success. For small businesses, the design and development of websites have become more important. It helps them to gain attraction and market services easily without increasing the budget.
If you are also an SMB that is looking to design a creative website, but not sure which agency should be picked, read this article in detail. It has listed different web design services for a small business you should definitely know about.
Let's first understand why small businesses must need to create a website for small businesses.
1. Why Do Small Businesses Need Affordable Web Design Services?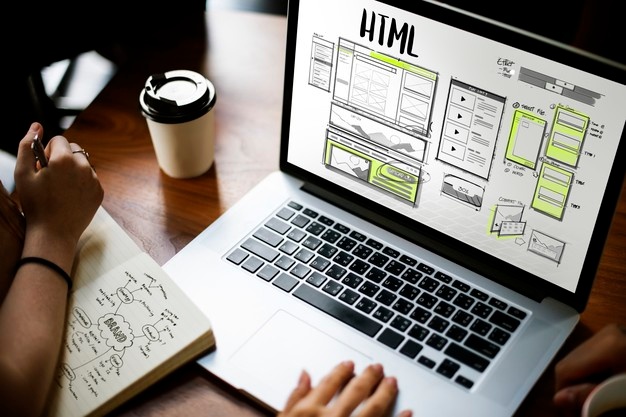 We all know that small businesses often enter the market with limited budget. It is one of those things that often restricts them from performing various important marketing operations. This makes their growth limited sometimes, which eventually leads them into failure at the end.
So, what could be done if these small businesses enter the market with limited budget? The answer is digital branding.
It is the most important thing that allows SMBs to establish a footprint in the market. They specifically use creative websites to showcase their products and services. It provides them an easy and cost-effective way to demonstrate their services, and get more recognition in the market.
Today, every professional company is going digital with the optimization of their websites. They always opt for affordable web designing services that can offer them quality while saving a decent amount of money. It is indeed an effective way to get your brand established on the digital world, without simply breaking your bank.
2. Best Web Design Services for a Small Business Near Me
Sometimes, it becomes hard to find the right agency for web designing and development. You have to be very smart in picking these firms because many of them vary on the basis of expertise and experience.
However, the listing given below will help you to know about some of the best web design services for a small business. Let's take a look at them in detail below.
2.1 Logo Poppin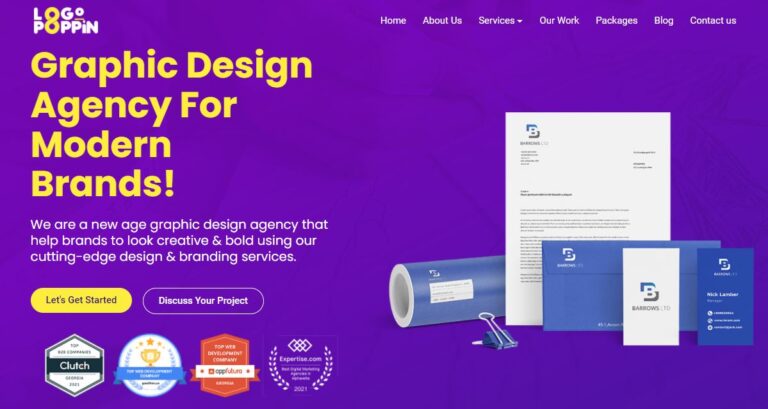 Logo Poppin offers one of the best web design services for a small business working in the market. They have become a reputable name in the industry due to offering quality web design and development services. The company has vast experience in creating different types of websites, rightly according to the custom requirements.
Till to date, Logo Poppin has served countless reputable businesses all over the world. Their web designing team is quite proficient in creating websites using different technologies, including Angular, React, VueJS, HTML5, CSS3 and more others.
Whether you need a real estate or photography website, Logo Poppin has got solutions for every project. For small businesses. Logo Poppin has specifically created cost-friendly plans, so that they can also avail professional web designing services while staying within the budget. It is the major reason why many businesses trust Logo Poppin to deliver state of the art web solutions, perfectly according to the modern standards.
2.2 WebFX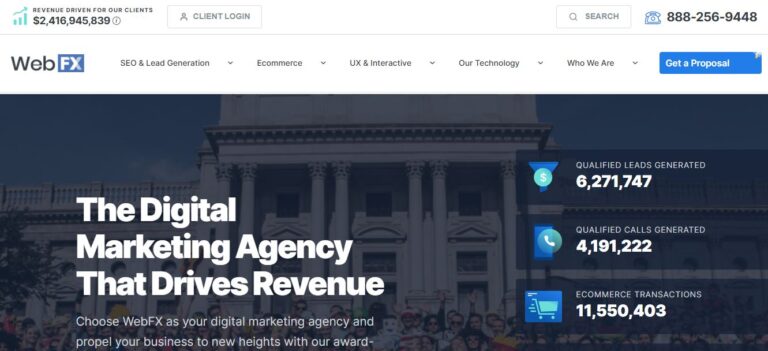 WebFX is one of those names that doesn't need any kind of introduction. They are one of the biggest giants in the web designing industry, precisely known due to their quality work. Over the years, they have built a strong reputation in the online world offering a variety of web designing services to the customers.
The company provides a dedicated team to handle every client project. This ensures to maximize quality, so that businesses can get top-notch web products. The team at WebFX is also pretty experienced in using different types of graphic design and front end technologies including JavaScript, JSON, jQuery and more others. It ensures to make the web applications highly interactive, rightly as per the latest trends.
2.3 Thrive Agency

Thrive Agency has built a strong name in the market by offering creative web designing services. They are ranked among the best in the industry in terms of offering optimized web designing solutions. The company precisely works with an aim to bring digital transformation for the customers. That is why they use the market's best tools and practices to deliver top-notch web development solutions.
For SMBs, Thrive Agency offers a special plan made rightly according to their budget. This makes it easy for every startup and small company to get a fully functional website within just a few months. It not only saves their cost, but also provides them professional web designing solutions according to the custom demands.
2.4 SUMY Designs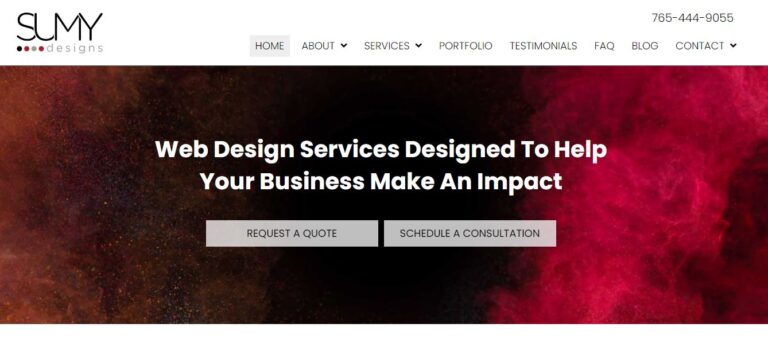 SUMY Designs is an established web designing company having years of professional experience in the market. The company has worked with some of the top names in the market, offering great web designing and other services. This includes companies from different industries including ICE Construction, Midfield, AlbaTex Group and more others.
Talking about expertise, the company is not just well versed in web designing, but also other digital services as well. From digital marketing to designing fashion brand logos, the experts at SUMY Designs perfectly know them all. This makes them a top choice for all the companies that are looking to get spectacular branding services according to the custom requirements.
2.5 OuterBox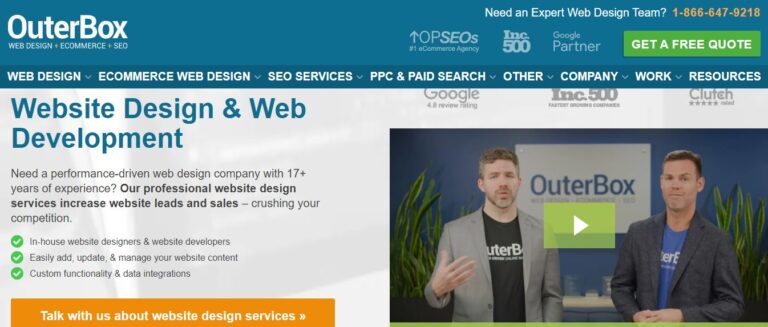 With a proven experience of web development and designing, OuterBox is also leading in the race of top digital agencies working in the market. The company has made a reputable name in terms of providing state of the art web designing solutions. They have worked with countless top businesses in the market, offering spectacular design solutions as per the latest trends.
The company has got tremendous expertise in developing websites on a range of top CMS platforms. This includes Magento, WordPress, Shopify, Drupal and more others. The websites built on these platforms are quite advanced and powerful, allowing businesses to achieve complete proficiency online. It is indeed a top company where you can get amazing web designing services, that too using inexpensive pricing plans.
2.6 Design Service Pro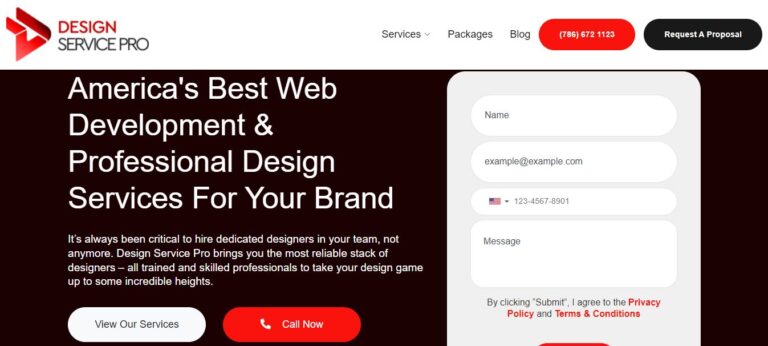 Design Service Pro has grown tremendously in the last few years. It has made a stunning name in the market for offering cutting edge web design and development services. Hailing from Miami, Design Service Pro is simplifying designing solutions for the small businesses, so that they can raise their business bar in the digital world.
Going by the accolades, the company has got some of the biggest tech names stacked with them. This includes top companies like Google, Facebook and more others. That is why people trust the services of this company, as well as recommend them to others in the circuit.
2.7 Belitsoft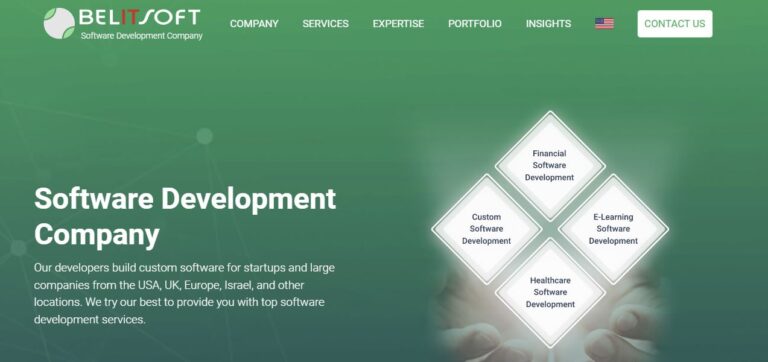 Belitsoft has always stood at the forefront of the digital industry in terms of being a top software development company. The core services of the agency includes enterprise software development, but they are also highly skilled in designing web applications effectively.
Using cutting edge technologies, Belitsoft provides amazing web designing solutions according to your requirements. Their team is pretty experienced and skilled in using technologies like JavaScript, AJAX, jQuery, HTML5, CSS3 and more in the development of creative websites. This makes them a top choice of many small businesses in the industry. They help these SMBs to develop a fully functional website that can give their business a strong identity on the internet.
2.8 Coalition Web Design Company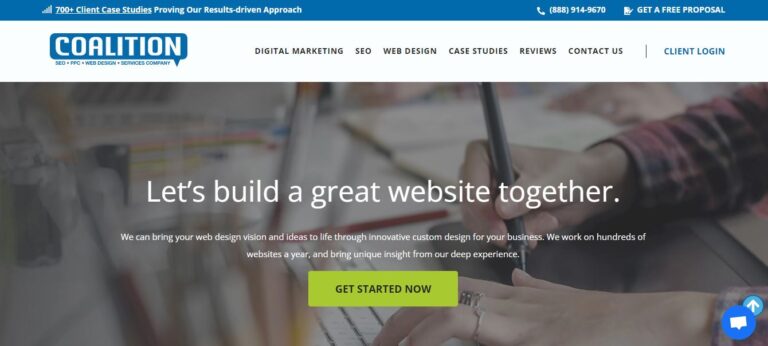 Headquartered in Los Angeles, Coalition Design Company is a leading firm that offers top notch design solutions for small businesses. They have plenty of experience in creating websites for different types of companies. Till to date, they have completed more than 700+ projects relating to the companies of diverse industries. This shows their vast experience in the market and level of expertise to design unique websites.
Apart from web designing, this agency is also highly skilled in offering digital marketing services, such as Search Engine Optimization (SEO), PPC, Social Media Marketing (SMM) and more others. This makes them a complete agency for small businesses hailing from diverse sectors. It is the major reason why they are continuously preferred by different types of SMBs that are looking to establish a footprint in the online world. It helps them to get unique web designing services, rightly by staying within their budget.
Frequently Asked Questions
Every small business wants to take the leverage of the internet to grow quickly in the market. To do that, they need to find an agency that can offer quality web design services. It ensures to develop quality websites, allowing their business to get a proper web demonstration.
There are different types of tools and technologies used for web designing. Designers prefer them according to their requirements and compatibility with the browsers. Namingly, some of the most used technologies for web designing includes HTML5, CSS3, JavaScript and more others.
The cost of web designing services vary due to different factors. It depends on the requirements of project features and technologies needed to design them. Furthermore, it also depends on the total time and number of resources required for the project.
To find the best web design services for a small business near you, take a look at the reviews of different known companies. It will let you know about their working expertise, as well as experience in the field. This will help to choose the best web designing company that can cater to all your project needs.
Nowadays, many companies are providing web design services using a range of technologies. Logo Poppin is termed one of the best among them, as it offers quality design services as per the latest web standards.
Conclusion
The importance of websites for small businesses have become more important than ever before. It gives them a cost-effective way to showcase their services/products and engage customers regularly. But to do that, they need a reliable web designing agency that can cater to all their needs. They need to find a company that can offer them quality web designing services, without simply breaking their bank.
This article has highlighted some of the best web designing agencies that can help small businesses. Logo Poppin is ranked on top of that list because it understands the needs of small businesses and its website requirements perfectly. It provides inexpensive yet state of the art web solutions, rightly according to the custom business demands.
If you are also a startup or small business looking to get advanced web designing services, get in touch with us today. We will help you to build a spectacular website that can manage all your digital operations flawlessly.