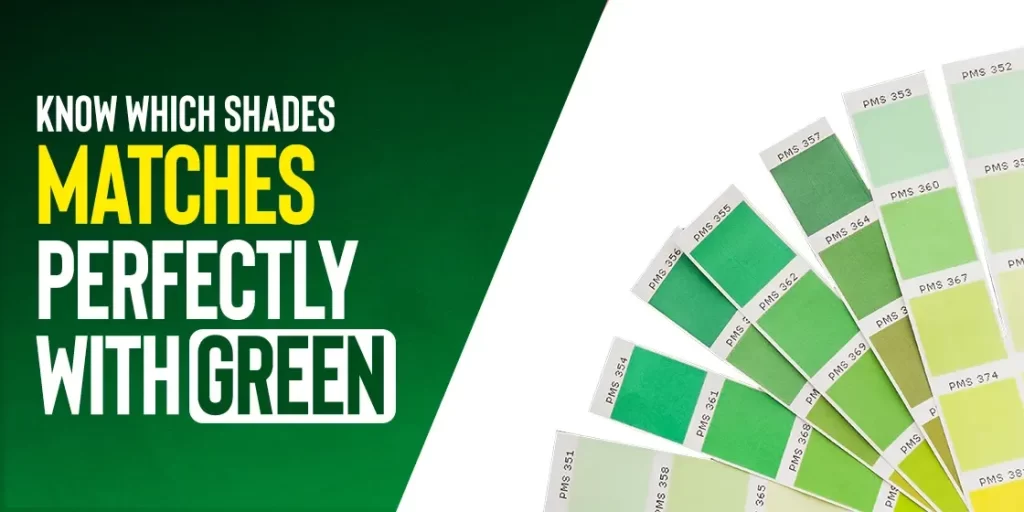 Table Of Content
Know About Different Colors that Fits Perfect with Dark Green

Having a good information about colors is hugely important for every graphic designers. The reason is that designers are required to play with colors while creating any art or branding material. They should know which color suits best for logos or business cards, as they represent the main identity of any business. It has been noticed that many companies prefer green for their branding materials. Hence, it is important for graphic designers to know what color goes with dark green that can illustrate a perfect branding style.
Besides general designers, home stylists also need to have good knowledge about color combinations. It is the most important thing in their styling catalogue that helps them to come up with different ideas. If they are having enough ideas related to colors, then their work will struggle a lot. They will stay confused in deciding which color should be used and which should be not. Therefore, clearing up the head with a proper understanding of colors is hugely important. It helps to provide ideas that leads a graphic design agency to select right colors required to illustrate a catchy look.
Unfortunately, many beginners do not have enough knowledge about the usage of colors. They do like to use different shades of green in the designing of branding materials, but they do not know what color goes with dark green that can demonstrate a resounding brand look. Luckily, these beginners can learn a lot about color selection from this blog. They can get a good idea how green color should be used and what type of shades will look good with it.
So, lets just not waste more time and start the blog by first understanding the importance of green color in branding.
Importance of Green in Branding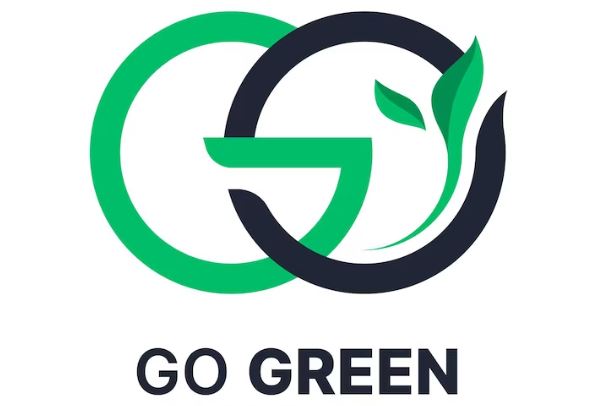 Many people think that colors can be picked and used randomly in the designing of branding materials. They have little knowledge about the importance of colors, as what type of message they deliver and how they should be used in the design. Taking the case of green for example, very few people know about the importance of this color. Though it is used vastly by every designer in the styling of different materials, but only some have got its real understanding.
Basically, green is used particularly at those places where you want to showcase a flair of nature in the design. It is commonly associated with this category, which is why designers also use it to demonstrate stuff like trees, farm and more others. This illustration is also well understood because these things in nature are created with the same color.
So, green can be said important for those companies that precisely want to focus nature in their personal branding. They understand that green is the perfect shade that can represent the flair of nature properly. The most prominent evidence of this fact is that many tea brands use green in their packaging and branding. The famous 'Green tea' is a clear demonstration of that, which is why you must have seen a heavy usage of green in the branding of tea products.  
What Color Goes with Green: Best Combinations to Consider
Being a designer, you should know how different color combination works. It is the most important element of your job and you should have a clear understanding about that. Taking green into the specifics, there are various options you could try out with this color, however, only few of them will look best with green.
This precisely arises the question that what color goes with green? It is a question that should be answered with a proper list of options. If you do not know much about it, read the below given combinations in detail. It will let you know which type of shades suits best with green, and how they should be used in a design.
Let's take a look at it below.
Dark Green and Yellow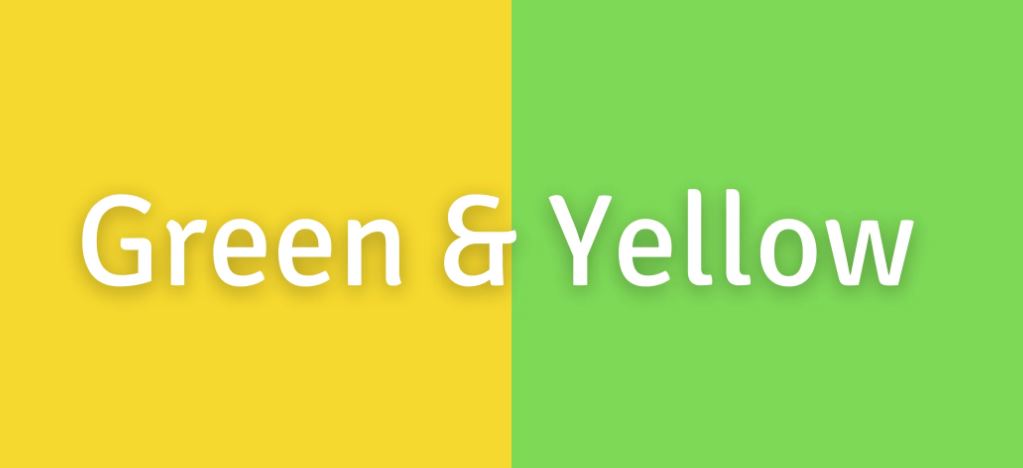 The combination of green and yellow is not new, in fact it is stated to be the most preferred combination for green color. The reason is that green looks good with yellow, no matter where it is used. It is one of those combinations that looks naturally good, and you don't have to do anything extra in them. If you'll see closely around, you'll notice that many things use this combination in some sort of capacity. It looks great when you pick the right shade of yellow, because that selection also holds some importance.
Some people think that yellow is a flashy color and it can overcome the hue of green with its gaudy look. This perception is certainly wrong, because when green and yellow are mixed up, they represent a very balanced cohesive identity. This is a fact that should be understood by everyone because it clears some misconception about the colors.
Dark Green and White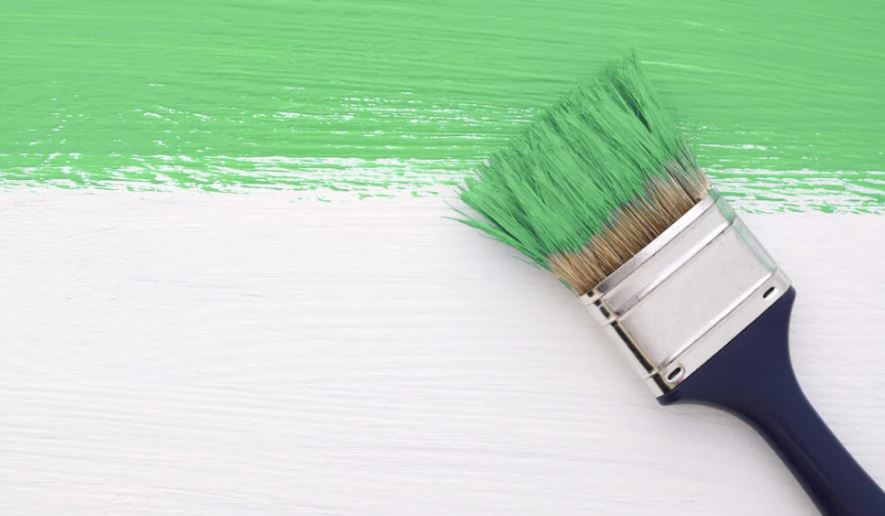 We all know very well that white somehow fits with all colors. It is certainly a unique quality that gives every color a good chance with white. Speaking about dark green, it also looks good with white and can be used in all types of designs. This combination is specially preferred for home décor, as you would have seen many walls decorated with green and white wallpapers. It gives an artistic look, elevating the quality of whole visual. Many home paintings are also designed with this combination, which is why it has more prominence for home décor.
Meanwhile, the combination of green and white is also widely used in the designing of websites. It is a good option for creative UI design, because dark green has the capability to quickly grab attention. Besides that, logos are also created using the blend of green and white. Some of the popular logos that are designed using this combination includes Starbucks, Animal Planet, Sierra Club and more others.
Dark Green and Brown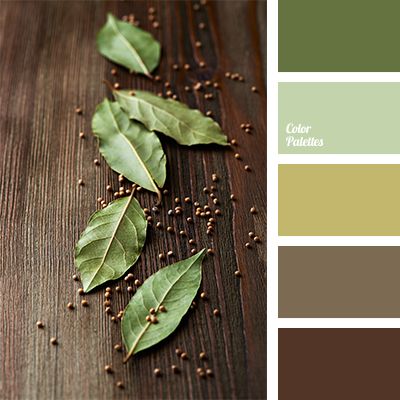 Speaking about the colors closely related to nature, brown also looks good when used with dark green. Both of these shades represent nature, which is why their mixture is considered a definite thing. For home décor, many people consider having green curtains and brown sofas. This is a favorite combination of many people, which is why it is used widely in home styling. Besides sofas, vinyl flooring with curtains also represents a great combination of green and brown. It is also seen in many homes, specially in apartments and flats.
When using this combination, you also have the option to choose different shades of brown that looks good with green on a particular design. This means that it is not necessary to go with darker shades of brown every time. You can also use lighter brown color if it suits well with your design. This understanding becomes more clear when you have the design concept ready, as that answers many questions in prior.
Dark Green and Black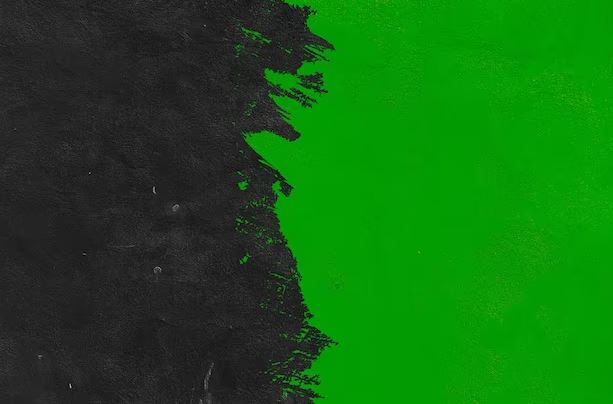 Using dark green with black also seems to be a nice idea if you've got the design concepts right. This combination is seen less these days, but it is still considered a quality blend. It can be used in the designing of banners as they look more good with this type of combination. Besides that, you could also use it in the designing of business cards, provided your basic design supports this precised theme. It is indeed a critical decision that you should take after analyzing the overall visual of your design.
Meanwhile, if you are creating a painting for home décor, you can use this combination in different ways. You can either mix them completely or could use them separately on the board. However, it is best recommended to have some design concept in mind, because if you will do it randomly, then you'll fail to create any quality design.
Dark Green And Blue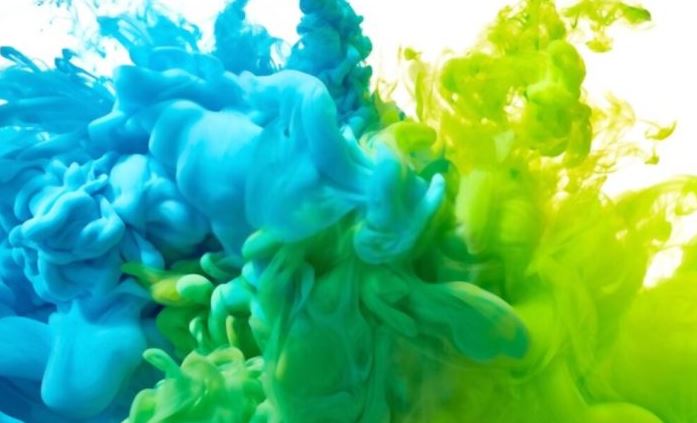 Another color that looks good with dark green is the blue color. It is quite a unique combination in which both colors are dark, yet they successfully show a great contrasting look. These colors are often used separately, but with the help of this combination, both of them can make a stunning blend. The skill and expertise of a designer comes specially into notice in this case. Some people use extra dark shades in the blend of these colors, which is certainly a wrong thing. This is one of those combinations in which you have to pick a hue that can smartly create a balancing contrast between both colors.
Ideally, it is advised to pick a lighter shade of blue against the darker tone of green. It helps to create a distinction between both colors, so that they can be presented on the design accordingly. There are many company logos created with this approach. The infinity logo is indeed a clear example of this case. It is created with a combination of green and blue in which the latter is used with a much lighter tone. You can certainly take good ideas from the emblem logo, and can use a perfect combination of green/blue in graphic designs.
Final Words
That takes us to the end of this blog in which we have discussed what color goes with dark green that can demonstrate a strong visual look. Being a designer, you must need to know how to use different color combinations. Green is certainly an important color that can be used with various other shades. If you know how to do it properly, then you can certainly create engaging designs. However, if you don't have much knowledge, then you could struggle to find a right partner for green.
This blog has defined some good tips how dark green can be used with other colors. It has also given some great options with which green can be used to illustrate a creative look. Meanwhile, if you are looking for a design agency that precisely know how to play with different colors, get in touch with us today. We have got plenty of experience in graphic designing and our experts are well-versed in designing all types of branding elements as per the given requirements.
Frequently Asked Questions (FAQs)
1. What color goes with dark green when it comes to designing?
There are different colors you can use with dark green to exhibit a creative visual look. From beige to white and blue to maroon, there are different options that can be used with dark green.
2. What is the importance of green color in branding?
Green color is considered very important in branding. It represents nature, hence those companies that connect their branding with nature precisely use this color. They create everything using green, so that their relevance with nature can be demonstrated accordingly.
3. Which color combination suits best with green?
Green is a very attractive color that can be used with all types of colors. You can use it with blue, white, mushroom and more others swiftly. Ideally, the color combination that fits perfect with green is white or beige color.
4. How to use green and blue color in branding?
You can use green and blue color by picking a contrasting shade of both colors. This way, they can be represented with a separate identity which will help to illustrate a creative visual look.
5. Name some popular logos that use green color?
Many companies use green color in their logos. It includes various top market names including Starbucks, Tropicana, Sprite, Hess, Animal Planet, Whole Foods and more others.