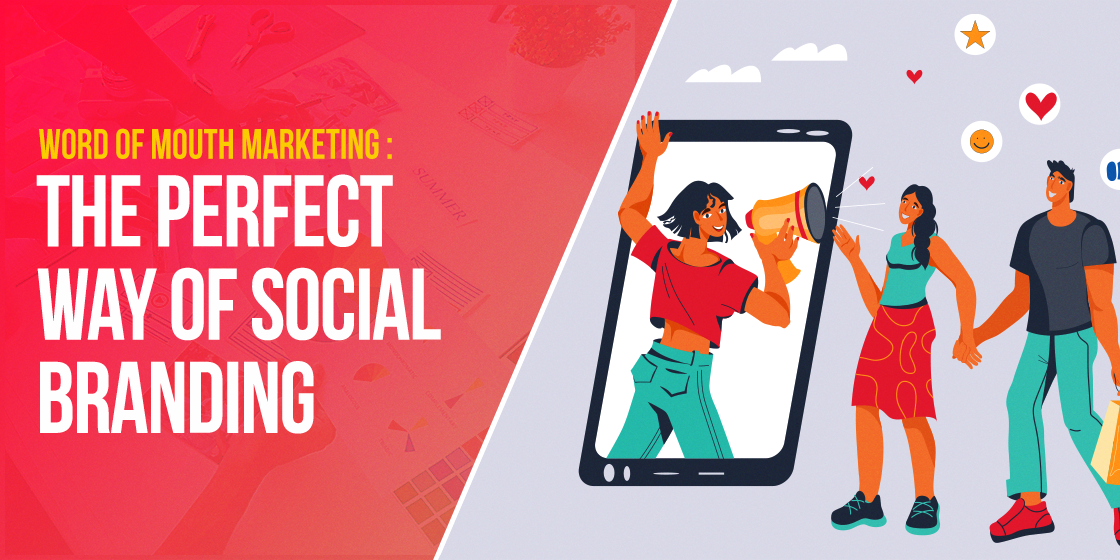 Understand How Word of Mouth Marketing Works in the Industry
We all know the fact that marketing holds a key value in the success of any company. It allows businesses to broadcast their voice and engage customers towards their products. There are various ways in which marketing is done, but the most profitable and cheap amongst them is word of mouth marketing. It offers a unique way to attract customers socially without spending even a penny on marketing. Many businesses have expanded in the industry by getting leverage from it, especially those that are related to the food industry.
Now, you must be thinking how a business can grow without taking branding services or by just saying out its name loud in the market? Well here's the thing you need to take note of.
When a business offers quality services to the customers, it automatically starts to gain attention in the market. This attention multiplies with time, enabling the company to become immensely popular among the people. This is what word of marketing is all about, allowing businesses to reap huge benefits by acting smart in the social circuits.
It is termed perfect for those businesses that are starting with a small marketing budget. Sometimes, it doesn't require even a penny to make any name viral in the industry. That is the power of word of mouth marketing that provides businesses a great impetus to grow socially. This article will also explore word of mouth marketing in detail, so that you can fully understand its core concepts. Let's begin with a little definition below.
1. What is Word of Mouth Marketing?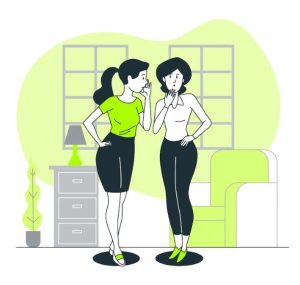 Word of mouth marketing is not very hard to understand. It is a conventional way to promote any business by discussing its services/products regularly in the market. This is primarily done within the circuit of general customers, as they become a pivot point to share the news further to the other people. This is how a ripple effect come into the play when different people start to talk about any business regularly in the social circuit.
The most important thing that boosts word of mouth marketing is the quality of services. It is quite understandable that people will only talk about those products that are good in quality. They will not recommend any product or service to their friends that are not up to the market standards. Therefore, companies should always try to offer quality in their products, so that their word of mouth marketing can automatically get a boost in the industry.
Besides conventionally, some companies also hire influencers to start a chain of word of mouth marketing. It is also good but not that sustainable as compared to the original practice. The reason is that influencers can only bring a specific section of followers towards any business. This could be temporary, offering invaluable or concrete long term results. Only quality offerings will help the any company to get started with this marketing technique, provided their range of broadcast is also pretty solid.
2. How Word of Mouth Marketing Creates Impact?
The impact of word of mouth marketing can be seen across the board. It not only helps to get attention, but also offers great addition in sales if the products have become hugely popular. This is the core benefit of this marketing technique that helps even startups to grow rapidly. The quality of products is the ultimate bet to get leverage from this marketing method. Anything loose will not generate any recommendation from the people, instead they will consider not to use the given product ever.
Generally, word of mouth marketing offers engagement from a long period of time. This also depends on the maintenance of quality; as how long a company is offering the same services that has made it popular years ago. These things matter a lot in giving this marketing technique sustainability in the industry. The pricing also plays a big role here, as many customers are also attracted by seeing anything cheaper than the rest of the market.
It could be said that the combination of different sales elements offers a solid impact in word of mouth marketing. Without using them properly, you cannot expect the word to remain long in the market. A loosely binded branding strategy could offer a spike sometimes in sales or traffic, but that would be totally temporarily. It is therefore advised to build a strong base for marketing, as that will help you to generate tons of leads and clients regularly.
3. How to Build a WOM Marketing Strategy?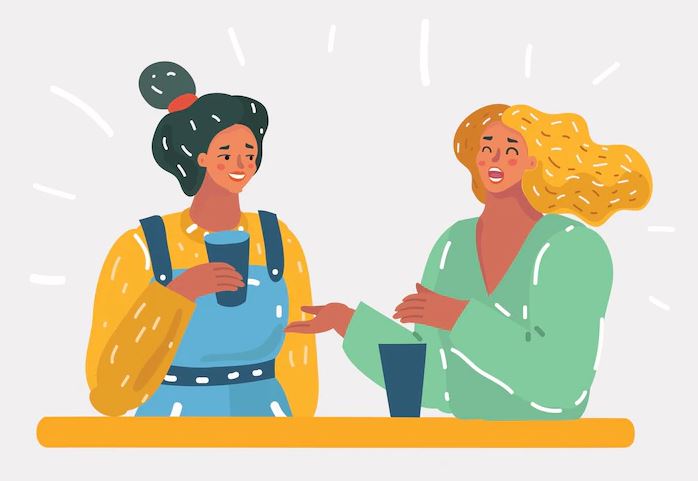 Building a WOM marketing strategy requires clear thinking about customers and quality products. A good combination of both these things ensure to get a strategy that can attract customers regularly. Many budding marketers do not have the knowledge about these things at the start. They do not understand how to bring customer loyalty or engagement to grow a brand bigger with each passing day.
It comes to them through experience and by looking at the sustainable branding strategies of others in the industry. Some of them tend to pick them early, while some take a bit of time to devise their own learnings with them. In our view, the personal analysis to understand word of mouth marketing is more beneficial. It provides good technical details about the actual users' sentiment that eventually helps to build a perfect omnichannel marketing strategy.
If you do not know what those rules are and how they should be implement in a WOM marketing, take a look at the points given below.
3.1 Understand the Customer Problem
The first thing that remain crucial for any product's success is its capability to solve customers' problems. This is a universal rule for all types of services and products offered in the industry. If a product is able to solve people's problem efficiently, then it will automatically get attention from the market. Though some marketing efforts will also be required, but word of mouth will certainly help it to grow in the industry.
As a marketer or business stakeholder, you need to analyze these problems first. It will help you to build any product according to the requirements. Whether you are working in a software industry or construction business, your solutions tailored towards customers' problems are bound to get huge success. You just need to pitch them in the right market, so that they could get maximum attraction. The interaction of people will continue to multiple with the passage of time, offering great boost in sales and traffic. All of this starts from the understanding of customer problems, as what they want and how it could be offered to them in a correct manner.
3.2 Present a Stable Solution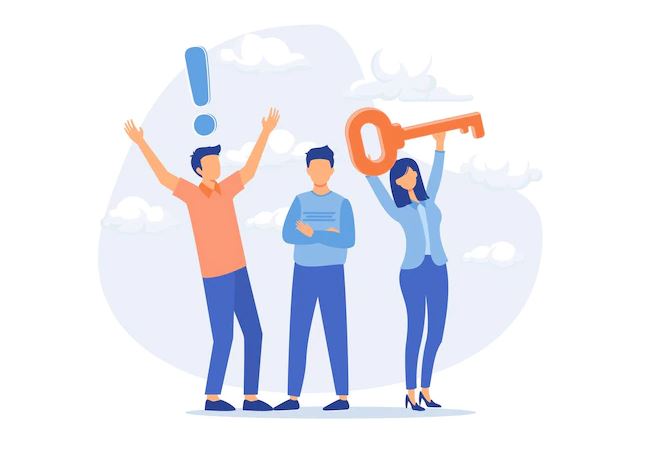 The word of mouth marketing comes to fore of prominence when people are given a stable solution. This is the best technique to drive anyone towards your business. People will never hesitate to show their attraction towards a business that is solving their problems effectively. The solutions presented to them describes that a company is serious to handle all their problems, precisely as per the given demands.
According to a survey, people generally recommend products to others that are good in quality. In this case, the presentation also matters a lot because it helps to grab eyeballs instantly. It is the core reason why product packaging designs are always created smartly, so that they can quickly get people's attention. Some businesses prefer to design them with freelance designers, while some go for specialized agencies to create them professionally.
3.3 Market with a Social Cause
Adding some sort of social cause in your product marketing can also help to bring more users' engagement. It is also a tried and tested method that allows your word of mouth marketing to grow rapidly. Many companies have used it to boost their engagement, as well as to get more market sales. The principle for this technique to get successful also relies on offering quality, as people do look at the performance and efficiency of a product before anything.
The example of McDonalds fast food marketing is very relevant in this regard. We have seen regularly how it utilizes different events to market its food products. From Independence day to Christmas, McDonalds often come up with discounted deals and free giveaways to celebrate the essence of specific events. It helps to elevate the brand name, and increase word of mouth marketing among the people. This is certainly a very creative way that not only brings sales, but also enhances the social reputation of their brand.
3.4 Use Specific Promotional Taglines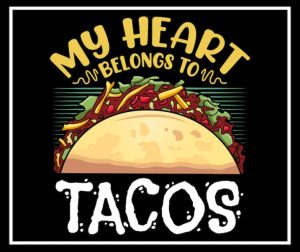 Sometimes, offering just a simple product doesn't get enough for the sales. We know the fact that market has become quite competitive during the last few years. It requires something more than quality to beat other rivals in the industry. This could be done by optimizing your branding elements with unique promotional taglines. It works very well for word of mouth marketing, provided the chosen slogans are also very unique.
Some companies prefer to alter their taglines during different events. They know its importance for social marketing. These slogans are curated very carefully to promote the right message in the industry. It is not necessary to always use promotional tones in these slogans, as you can also keep them conversational. Just make sure that the message of a tagline is simple and clear, so that people can easily understand it without going into any confusion.
3.5 Offer Targeted Deals and Discounts
You can also enhance the marketing footprint of your company by offering targeted deals and discounts. It comes very handy during specific events, allowing businesses to grab a good chunk of sales by offering targeted deals. This strategy could vary according to the requirements of different companies. Some institutions prefer to go after specific type of customers, while some only target the sales factor. It depends on the end goals of an organization, as what type of results they want to achieve in the market.
Generally, this marketing technique can be used during festive seasons like Christmas, Halloween and more others. It directly impacts on your company's word of mouth marketing, enabling its brand name to get more recognition in the market.
Frequently Asked Questions
The term word of mouth marketing refers to the promotion that is generated organically in the market. It does not depend on paid marketing, instead more on the quality and pricing of the products.
The organic or word of mouth marketing is termed crucial for the success of any company. It helps the businesses to get a solid footprint in the industry, precisely by increasing their awareness in the social circuits.
When people start to talk about any business naturally, it automatically transfers the attention of a whole community. This is how word of mouth marketing increases sales for any company in a quick manner.
To spread the word of mouth in marketing, you have to focus on different points. It includes good user generated content, incentives for customers, attractive referral programs and more others. Using a combination of these, you can easily spread a solid word of mouth in marketing.
Generally, every company wants to get sales benefits through word of mouth marketing. Some of the top names that have actually got good sales through it includes Coca-Cola, Dropbox, Netflix, Amazon and more others.
Conclusion
That concludes our entire article in which we have discussed about the basics of word of mouth marketing. It is quite important for a marketer to understand this concept. The power of this marketing technique can easily take your brand towards the heights of success. All you need to do is to just realize a context that can become a catalyst for your word of mouth marketing. This could be anything, ranging from your product quality to pricing or anything else that stands out from the market.
Meanwhile, if you are looking for an agency that can help you to become successful with word of mouth marketing, contact us today. Our experts will help you to come up with unique branding ideas to get more customers and sales regularly. This could help to achieve your business goals, especially the growth in the social circuit.