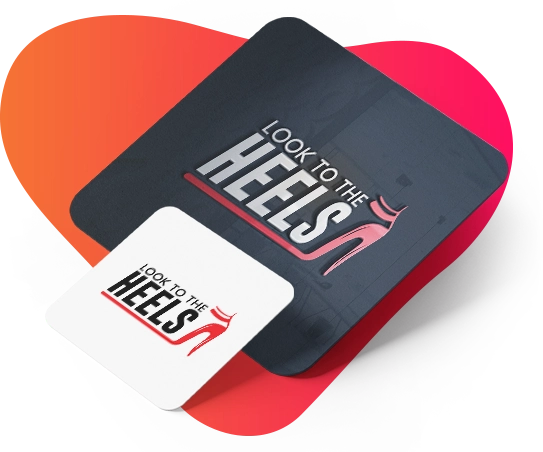 Custom Logo Design Services That Boost Visual Impact
Your custom logo design is the visual representation of your brand. Therefore, a striking and professional logo design is important for your market reputation. Logo Poppin's online logo design services helps you design custom logos that comply with current industry standards, to represent your business efficiently and successfully.
Our logo designers create custom business logos using the best industry logo design trends and practices. These designs are high in quality, and are created to embody your brand's essence, to portray your brand's message effectively.
What can you expect from our expert logo designers? They offer a clean and intuitive logo design, created after an in-depth research into your business. Using the latest logo design tools, we ensure that your custom business logo is completely unique, and is built according to your brand's needs.
Logo Design Process
How Our Company Logo Design Services Work
Our 5-step design plan is quite straightforward, resulting in a beautiful and unique custom logo designs for your company.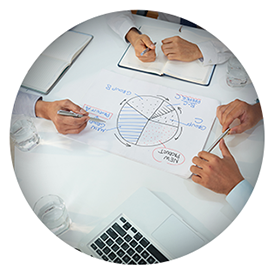 Our logo designers brainstorm and develop a set of design guidelines unique to each business logo.
Our experienced logo designers come up with a few logo ideas and shortlist those that satisfy the client brief.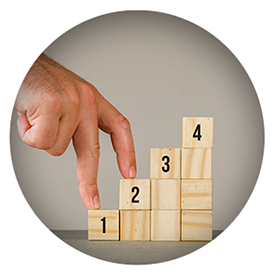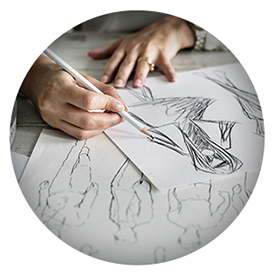 The best logo ideas are carefully drafted, and the design concepts are fleshed out before the logo is drawn digitally.
The finalized logo design is generated digitally once our designer is satisfied with the design as per the client brief.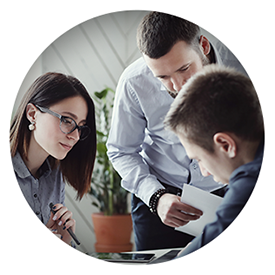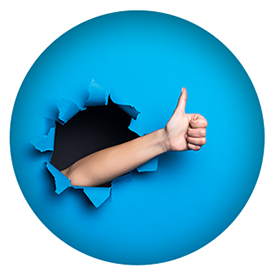 The generated logo files, the source files, and the rights to that logo are delivered to the client as per the agreement.
Our Logo Design Services Portfolio Featuring Latest Work
Our high-quality logo design services are availed by everyone from small independent businesses to large corporate brands. Using creative logo designs blended with innovative artistry, we help them to create logos that can leave a strong impact on their consumers.
Logo Design Inspiration by Industry
Why Your Brand Needs Logo Poppin
We are a team of expert logo designers dedicated to provide you with the professional
logo design services your brand needs to succeed.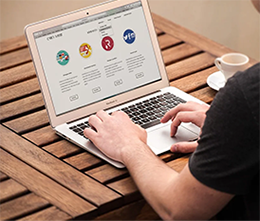 Tailor-made & Exclusive Designs
Our designers create unique logos that embody your brand values and portray it to your consumers efficiently.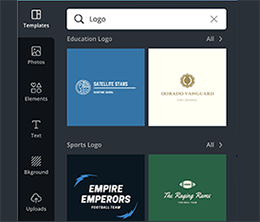 A Diversified Portfolio
Our designers have proved their skills creating logo designs that have helped clients hailing from various industries stand out.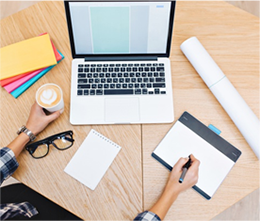 Commitment To Quality
With years of experience working with a wide variety of clients hasmade us adept at delivering quality work on time.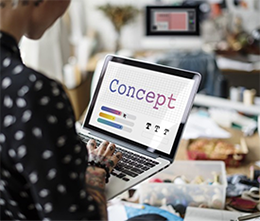 Satisfaction Guaranteed
Our team commits to provide client satisfaction through constant communication and feedback throughout the design process.
Custom Logo Design Services Features
Discover how our professional logo design company helps you magnify your visual impact and succeed in a competitive market.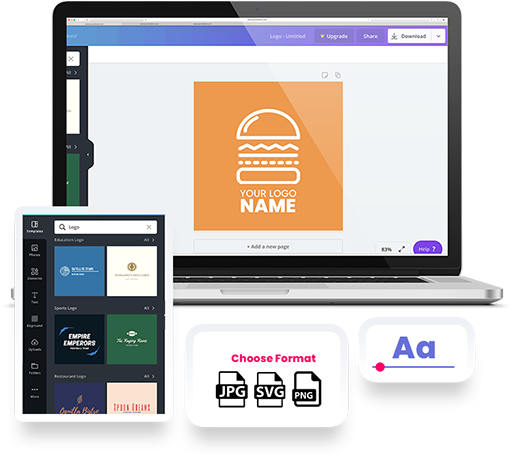 Multiple Designs
We offer multiple variations of the logo to choose from, so you can select the design that appeals to you.

Fully Customizable
Our company believes in involving the client in the design process, so that they get their logo delivered the way they envisioned.

EPS Files
We deliver a custom EPS file of your logo with the source files. Now your logo design won't lose its quality when resized for larger mediums.

Ownership Transfer
Once a logo is finalized, our company transfers ownership of the design to the company. This way a brand can monitor where and how the design is used.

Social Media Files
Our design team includes custom sized logo images for social media. Now you won't need to resize your logo to use it for your social media handles.

Complimentary Style Guide
We include a style guide to help you find the best way to use your new logo across a variety of mediums.
Client Testimonials
Words Of Happiness From Our Valued Customers
Have a look at what our clients have to say about our custom logo design services.

The design of Logo Poppin has received numerous positive comments. Their excellent workflow allows for the client's involvement in the conceptualization process. The timeliness and quality of their work were commendable.
Eddie Wright
Broker Owner, Tampa Luxury

I highly recommend Logo Poppin. They worked on my logo and did exactly as I requested, within a short period of time. I am excited about the work they did on my logo.
CEO, Richard Duran
Duran Insurance Service, Inc.

I was impressed the first time I've received my logo it was a mind blowing experience I highly recommended logopoppin.
CEO, Bouba Fane
Dear Shoppers

They helped me with a clothing brand logo fast service done within 24 hours good customer service good vibes great price!
CEO, Kerry Green
Black Empire
Frequently Asked Questions
Common queries that people have about our logo design services.
Of course. Once the logo is finished as per your brief, the source files and the rights to the design are transferred over to you.
Yes, you can. Once the source files are turned over to you, you own the logo and its IP completely. You can edit it or use the logo as is, it is up to you.
Our design team is made up of experts who know exactly what your brand requires from a logo, setting us apart from the generic and boring designs from automated tools.
A good professional logo sets the tone for the client-business interactions, tells the customer what the brand stands for, and helps them remember the brand.
Depending on the complexity of the logo and the competitiveness of the market, a good logo can cost anywhere from $500 – $1500.
Logo Design Services Guidelines
Key Requirements For A Catchy Logo
Whether you use an online logo maker or hire a professional designer to create your brand logo,
you need to know what is required for the design process to be successful.

Know Who's It For
The first thing to know when designing
a logo is the nature of your consumer.
A design that appeals to their sensibilities with the right fonts and colors will make your brand successful.

Know Your Competitor
It's a good idea to check your competition,
to find what makes them a success.
Find what attracts their customers, such as common fonts or color combos, to inspire you for your custom logo design.

Select The Right Fonts
The right font can make or break your logo.
The font you use for your logo signifies your
brand's personality, and the right choice can do wonders to attract the right customers to your company.

Pick Suitable Colors
While your logo's font signifies the
brand personality, the right colors can signify the and aesthetics. brand's values For example - Black is elegance, red is passion or energy, while green is sustainable.

Simplicity Is Key
A simple design is easier to remember,
and thus easier to recall. Do not go overboard
using too many colors or fonts, keep the design simple, and make sure they all complement each other.

Feedback Is Vital
Get feedback from your consumers about your your logo design concept It could be.
your friends, family, or even your consumers.
This will help you achieve a design that will be a hit with your audience when released.
ADDITIONAL RESOURCES
Our Recent Blogs Covering Latest Industry News
Stay informed about all the latest happenings in the digital world, including the latest news
about graphic designing, logo designing and more.