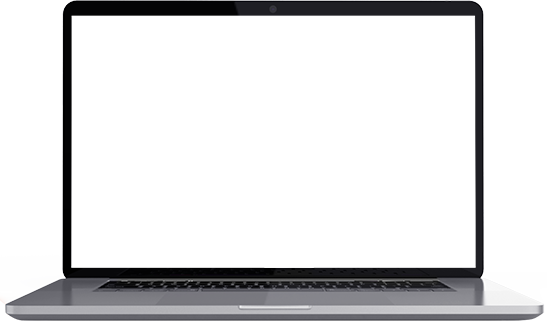 We Are A New Age Website Design Company
Being a creative web design agency, we specialize in creating websites that speak perfectly for your brand. Our goal is to make sure that your businesses are getting the right online presence with engaging website designs, built exquisitely to rediscover your true potential in the internet marketplace. Keeping our customers at the center of everything, we always strive hard to produce masterful website designs, rightly by blending our expertise with the artistic values of new-age web technologies.
WEBSITE DESIGN COMPANY
That Offers Multiple Types Of Websites
At Logo Poppin, we help your brand to move forward with our various website design services. Ranging from HTML to CMS platforms, we can develop websites as per your defined needs.
Our team of talented web designers has got the required expertise to develop custom websites on HTML. With years of experience in the field, we know how to develop websites that can represent your brand strongly. Get in touch with us today and get your desired custom website developed on HTML/CSS at the lowest market rates.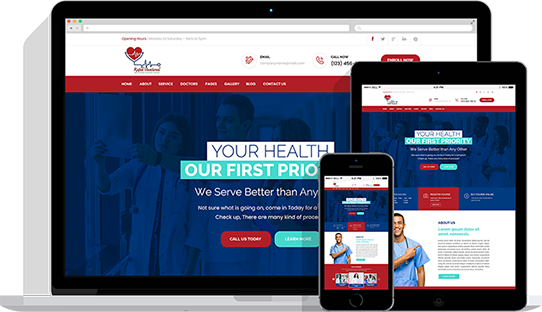 Want to manage your sites using a CMS? No worries, our website design agency has got you covered. Our website design company facilitates your self-administration needs by building applications on defined platforms. Whether you need a website on WordPress or Magento, our designers will offer readymade applications on your favorite CMS platforms.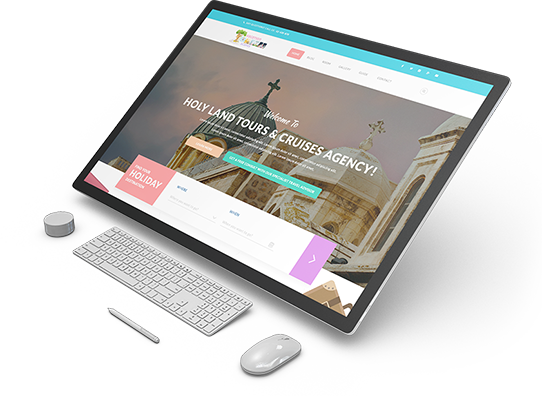 With Logo Poppin, you can grab more sales from the internet by using your own ecommerce website. Our designers will develop a fully functional custom ecommerce application for your business, integrated with the advanced technologies of an easy online payment system. From Shopify to WooCommerce, we will help you to set up your online store quickly, that too within just a few days.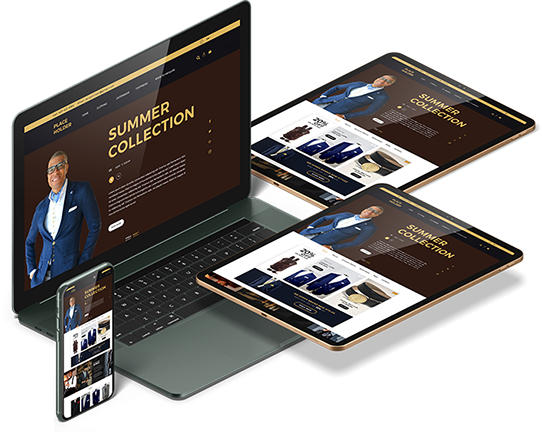 Using the advanced web technologies and tools, our website design company will help you to build a full-scale portal system having the integrated functionalities of online booking services. We are also well versed in building different types of marketplaces where people from various fields can directly interact with each other. Made as per your custom requirements, these marketplaces will suit perfect for your B2B model, allowing your business to grow more digitally.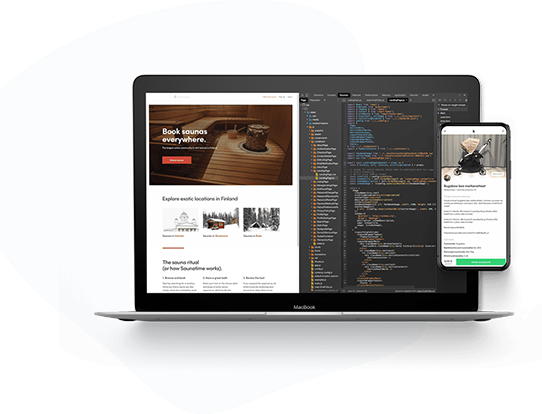 Powerful Tools For
Web Design Services
Being a creative website design company, we utilize cutting-edge frontend technologies to build advanced websites as per your custom specifications. Leveraging the latest design tools we create responsive web pages.
Adobe Photoshop
Adobe Photoshop is a powerful tool to create pictures with exceptional designs. Our experts make sure to innovate your project designs using Photoshop, as per the custom demands.
#1
Choice for Graphic Design
Adobe Illustrator
Adobe Illustrator is an advanced tool for creating varieties of digital artwork. Using it, we simplify to create a range of digital and printed images that fits perfect for your web design projects.
180M
Graphics Created Monthly
OUR WEB DESIGN PROCESS
How We Ensure Perfection Everytime
From ideation to execution, we utilize a step by step process to focus on every design element,
rightly to ensure customer satisfaction & quality in projects.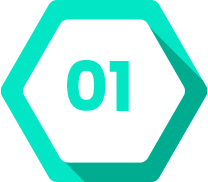 Analysis
First, we try to understand the complete scope and requirements of the project. This helps us to plan the whole design process in advance, rightly as per the needs of our clients.
Ideation
Our website designers then move towards the ideation part where they come up with various concepts covering the requirements of the project.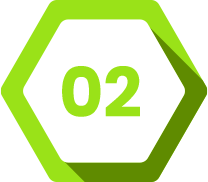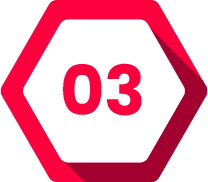 Planning
To create efficiency in execution, our team now moves towards the planning chart where they gather tools and processes to complete the assigned project.
Execution
Once all the planning is completed, our web designers then start the implementation process where they utilize advanced web technologies to design the defined websites.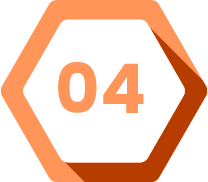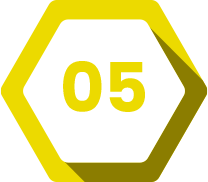 Delivery
Upon successful completion of the website, we move towards the detailed QA process where all the project details are re-checked and then finally delivered to the clients as per the deadline.
Our Large Range Of Website Portfolio
We love to create websites that have got the power to engage your clients. Here are some of our
web designs that showcase our proficiency in the field.

Your One-Stop Website Design Agency
At Logo Poppin, we make sure to deliver website services that suit right according to your brand image, making us a dedicated web design agency for you.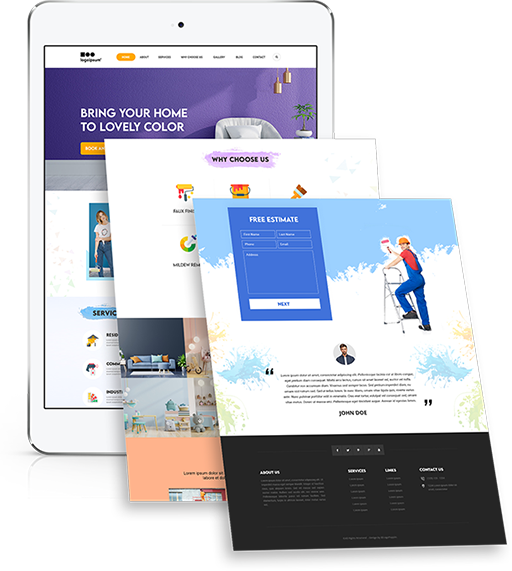 Design Layout
Our experts are well versed, in working with different types of design layouts, giving you the best front-end solution.

Multiple CMS Platforms
Whether it's WordPress or Shopify, we help you to create impactful websites on multiple CMS platforms.

Number of Pages
It doesn't matter how many pages your website requires, our web design agency has got the adequate expertise to handle a full-scale website with ease.

Multiple Iterations
With multiple iterations , and revisions of the websites, we ensure optimum project quality for our valued customers.

SEO Friendly Website
Need to get ranked on Google? No worries, because we create smart website designs as per the guidelines of SEO.

Website Maintenance
Being a customer-centric web design company, we offer everlasting support to our clients by taking care of all the website maintenance issues.
Your Partner To Find Complete Web
Designing Support
From custom designs to dedicated support, we are an experienced website design
company that takes care of all your project requirements, with ease.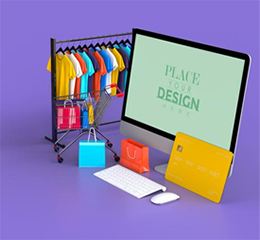 360 Web Design Package
With a complete package
of full-scale website design services, we give your online identity a strong edge in the market.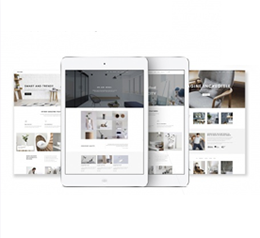 Fully Responsive
From smartphones to tablets,
our website design agency helps
you to build responsive websites for cross platforms.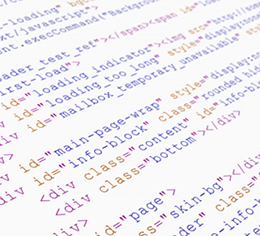 Custom Code Design
With custom web design,
we love to create websites that showcase your unique brand identity, just what your business exactly wants.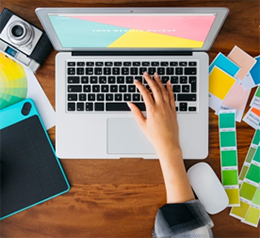 Dedicated Project Support
Our experienced web designers,
take care of all your queries and offer dedicated project support as per your requirements.
Client Testimonials
Words Of Happiness From Our Valued Customers
We value our customers as the core asset of our company. Here's what they have to say about the quality of our branding services.
Logo Poppin is great!!! I really appreciate the patience this company has, as we are working towards enhance to logo for my business. I also appreciate the detail in their work and also how much they have been communicating with me on this project.

William Eggleston Jr
Egghead Based Music
The design of Logo Poppin has received numerous positive comments. Their excellent workflow allows for the client's involvement in the conceptualization process. The timeliness and quality of their work were commendable.

Eddie Wright
Broker Owner, Tampa Luxury
I highly recommend Logo Poppin. They worked on my logo and did exactly as I requested, within a short period of time. I am excited about the work they did on my logo.

CEO, Richard Duran
Duran Insurance Service, Inc.
I was impressed the first time I've received my logo it was a mind blowing experience I highly recommended logopoppin.

CEO, Bouba Fane
Dear Shoppers
They helped me with a clothing brand logo fast service done within 24 hours good customer service good vibes great price!

CEO, Kerry Green
Black Empire
When I started my fragrance company I needed a website created for it. I didn't know where to start. I saw an advertisement of social media for Logo Poppin and saw their work and decided to give them a try. I'm so happy I did they created the perfect website for my company and they where very easy to contact if I had questions or issue with site.

Rick Wilson
Ricardo Black
I absolutely love my logo. The first logo I wanted to design was not simple. I wanted a very original and detailed logo. Daniel was so patient and understanding. He listened to every detail and kept working until I loved it. I loved it so much I decided to pay for an animation. The animation was the cherry on top. It's absolutely amazing. I was so pleased with this company I went back for another logo for our other business. It came out perfect! Logopoppin is the best!

Serena Pierce
Blue Moon Photography
Frequently Asked Questions
Common queries you want us to answer about our web design services.
The total project development time depends upon the functionalities required in the website. At Logo Poppin, we always try hard to meet the scheduled delivery time of every project, which is why we always commit to realistic deadlines.
Depending on the complexity and functional requirements, the cost of your project can vary up to different numbers. However, at Logo Poppin, we ensure web design services at the lowest market rates, fitting perfect on everyone's budget.
Our web design company has got adequate knowledge how to design websites keeping the core perspective of SEO in check. Using optimized images and responsive design, we make sure to develop websites right according to the checklist of SEO.
The pages on your website can be extended depending upon the content and details of your business. At Logo Poppin, we always try to design websites as per the defined requirements, covering all your digital branding objectives.
Yes, we have got vast experience in offering custom web designing services as per the client requirements. We know the unique operational demands of every business, which is why we offer tailor-made services according to that.
Want to Know More?
Send Us Your Queries Below
Website Design Guidelines
Our Recipe for Creating Impactful Website Designs
We take pride in serving our customers with top-of-the-line web designs.
Here's how we do it with perfection in our projects.

Clean Design
We believe in creating websites with simplicity. Whether it's a one-page website or an ecommerce store, clean web design has always remained our preference to ensure top-notch website.

Catchy Buttons
To attract maximum eyeballs, our web designs utilize catchy buttons made with unique layouts. It perfectly makes our CTAs look creative, allowing them to get more prominence on the page.

Optimized Images
In order to make websites load faster, our web designers make sure to use optimized images. This allows our website designs to look clean and load quickly on the browsers.

Sticky Menu
We implement sticky menus on the top of our web pages. It makes surfing over the website super easy, allowing everyone to navigate between pages swiftly.

Responsive Layout
Using a responsive layout, we ensure to make our websites accessible on all platforms. Whether it's a smartphone or a laptop, our advanced responsive designs fit perfect for everyone.

Appealing Color Tone
We know how to make website presentations impactful, especially by using creative color tone. That is where we beat out the competition in the market, making our web designs highly creative.
ADDITIONAL RESOURCES
Our Recent Blogs Covering Latest Industry News
Stay informed about all the latest happenings in the digital world, including the
latest news about graphic designing, logo designing and more.